In recent years, solar energy has become the most widespread and reliable renewable energy source. Sun power—to put it simply—is booming. And solar energy's popularity has birthed an entire industry of contracting that handles the planning, installations, maintenance, and even permit-processing.
This list showcases the best residential contractors in Houston. In order to come up with this list, our editorial team gathered dozens of solar contractors in the area and assessed each with a set of criteria that measures the contractors' overall work quality. The criteria included categories for awards, additional accolades, work history, the quality of previous projects, and the capacity of these firms' in-house teams to deliver the best results when it came to solar facilities. Not surprisingly, the firms on this list continue to receive kind words from their previous clients. 
Adaptive Solar
4101 Greenbriar Dr. Suite #205B, Houston, TX 77098
Hundreds of Houston households and enterprises have come to Adaptive Solar for its solar services. Since its inception in 2010, company principals Richard Sherwood and Nick Paloski have steered Adaptive Solar into being more of a retail company than a construction firm. As a result, the firm is in a position to provide a hands-on approach to installation that previous customers continue to praise. 
On average, Adaptive Solar installations cost at $16,000. But the expenses are well worth the price considering that the firm takes care of the entire process. The firm is not a stranger to expansive solar installations like the one pictured below. Adaptive Solar properly and inconspicuously installed solar panels on this massive home, demonstrating their attention to detail and fluency in the solar industry.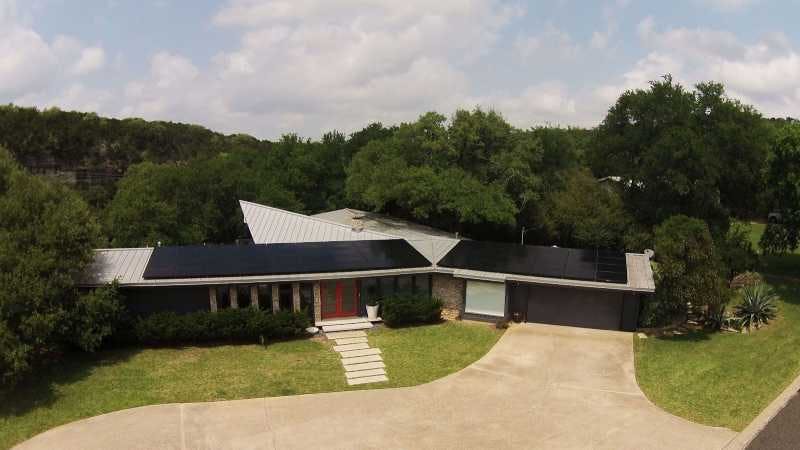 Freedom Solar Power
2000 Edwards St., Suite #B100 Houston, TX 77007
Since 2007, Freedom Solar Power has been providing full-service solar technology to the homes and businesses of Houston. With over 4,000 homes in its portfolio, Freedom Solar operates as one of Houston's busiest residential solar providers. 
The firm is the only SunPower master dealer in all of Texas and one of the very few master dealers in the country. Master dealers are the highest, most exclusive level of accreditation SunPower awards to its dealers. That prestigious distinction is matched by industry awards, including the Association for Corporate Growth (ACG) Central Texas Growth Awards winner in 2016. 
Freedom Solar's capacity to blend solar installation in with unconventional residential layouts really stands out. This Lakemoore Drive estate, for example, is a non-linear home with slanted roofing. Freedom successfully installed 350W panels that contribute 91% of household energy use, and it installed those panels with style and grace. Another one of their commercial solar projects, Strictly Pediatrics Surgery Center, was also a finalist or Solar Builder Magazine's 2016 Projects of the Year.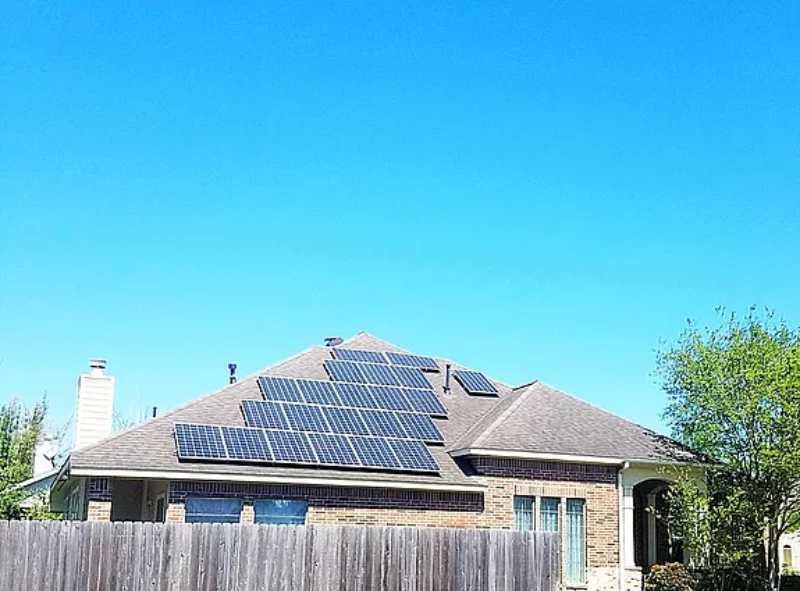 KnS Solar
3550 Lang Rd., Houston, TX 77077
KnS Solar is the brainchild of Guy Koloko—an immigrant from Africa, an alumnus of Kennesaw State University, and someone who has life-long expertise in the solar field. Armed with that extensive experience, Koloko takes charge of the day-to-day company operations in the U.S., Africa, and Colombia and oversees additional projects in Ghana, Togo, Cameroon, Nicaragua, and Iraq. Aside from managing a business, Koloko also does solar projects for charity. His international solar project, "Light in the Darkness", aims to install solar system kits to remote orphanages and clinics in Africa, with Cameroon as the first beneficiary in 2020. Koloko is also set to open a solar store in Africa to distribute solar products. 
Despite the immensity of the firm's business scale, the customers previously served by KnS point out how hands-on and attentive the KnS team is. The team packs two decades of combined industry experience spent providing the highest-rated solar panel equipment and energy solutions in a wide range of project sizes, from three kilowatts to three Megawatts. KnS was also involved in up to 120MW worth of combined solar farms.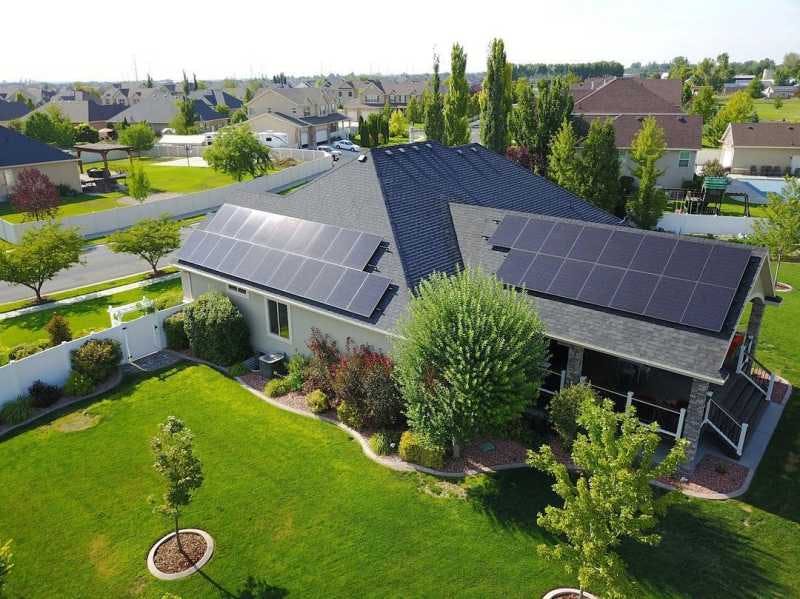 SolEnergy
711 S Houston Ave., Suite A, Humble, TX 77338
Prior to the establishment of SolEnergy, Joseph Bushrod and Laurence Gibson worked in the National Football League. Bushrod worked in the scouting department for several teams while Gibson played for the Dallas Cowboys (among others). A few years later, Bushrod worked for the Pentagon with the aim of helping to reduce the nation's dependence on fuel; Gibson became a residential and commercial contractor. Combining their expertise led to SolEnergy, a solar contractor providing alternative energy solutions to homeowners and commercial properties. 
Bushrod and Gibson became phenomenally successful in the industry in a short period of time. Prominent figures and institutions including Texas Land Commissioner George P. Bush, the Pentagon, and the US Military have all made use of the company's products and services. And SolEnergy is not only focused on the business side of solar energy: it wants to educate the populace about solar technology. The team urges the general public to give solar energy a shot. According to the team's professional assessment, not only will solar energy benefit the consumers, but also improve national security. 

Sunnova
20 Greenway Plaza #475, Houston, TX 77046
Solar powerhouse Sunnova is a name Houstonians might have heard before. Being a solar provider with strong financial capacity, Sunnova has customers across the US and its territories. Sunnova was founded in 2012 by William J. Berger, a veteran energy entrepreneur that also launched SunCap Financial and Standard Renewable Energy. Berger graduated with a Civil Engineering degree: cum laude from Texas A&M University. Then he earned an MBA from Harvard Business School. His proficiency in engineering is evident in Sunnova's solar technology repertoire: each product is built with precision and consideration. Sunnova confidently offers a 25-year warranty on all of its products. Sunnova's reputation in its craft and management is well-documented through various features from circulations such as Renewable Energy World, Solar Power World, PV Magazine, Thomson Reuters Foundation News, CleanTechnica, and Forbes.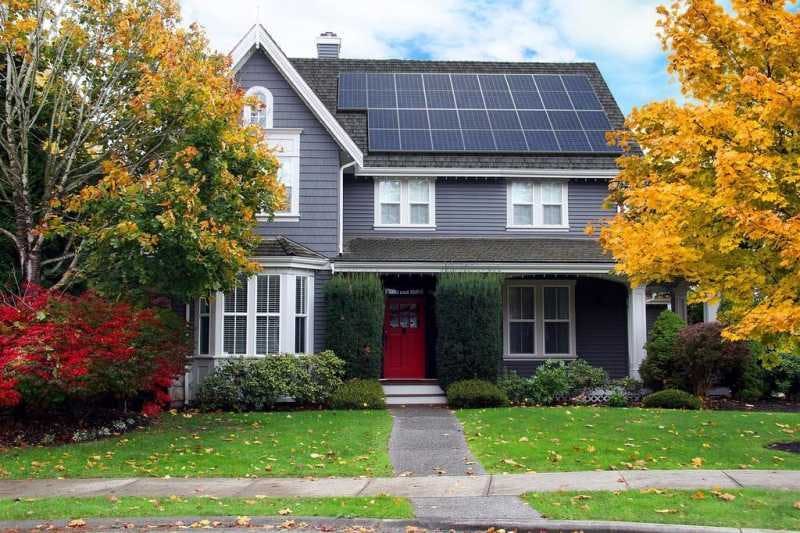 Sunrun
12560 Reed Rd., Suite #400, Sugar Land, TX 77478
With features from major circulations such as Forbes, Bloomberg, Newsday, Inc., and Fast Company, Sunrun is recognized as one of the most prominent contractors on this list. Its popularity among businesses and homeowners is firmly based on its stellar reputation. The firm has served over 255 thousand clients and has deployed over 1,700 megawatts since its launch in 2007.
Fast Company 100 Most Creative People member and Fortune 40 Under 40 awardee Lynn Jurich is the woman behind the success of Sunrun. Jurich is an alumnus of Stanford University and an icon of female empowerment in the solar industry. Together with co-founder Edward Fenster, Jurich pioneered the solar-as-service approach to the business that helped her build this multi-million dollar company.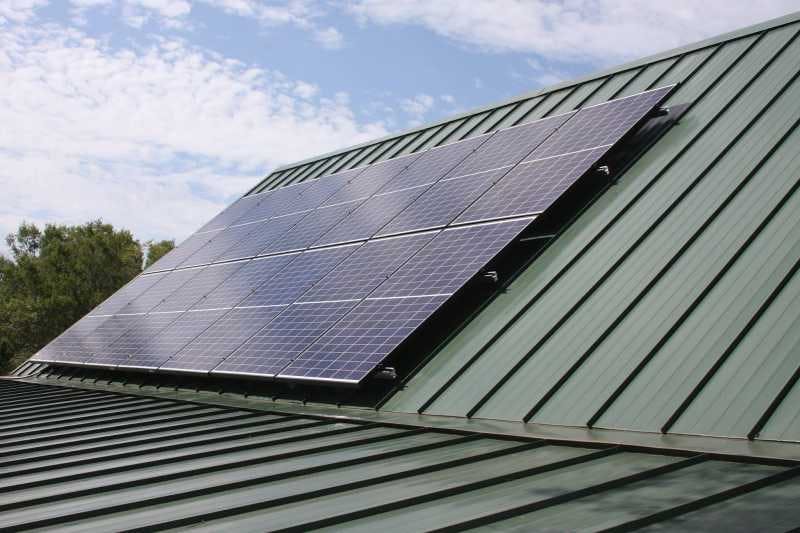 Sunshine Renewable Solutions
4011 Valley Green Court Houston, TX 77059
Founded in 2017, turnkey solar provider Sunshine Renewable Solutions serves major areas in Texas including Houston, Dallas-Fort Worth, San Antonio, and Austin. Sunshine offers a comprehensive list of services that cater to both residential and commercial clients. Former clients of Sunshine appreciate the firm's prioritization of the project regardless of how small or unusual. One customer recalls how Sunshine promptly replaced his microinverter on an existing solar photovoltaic unit. The spare part was difficult to find, but Sunshine delivered the replacement as efficiently as it does on larger projects. 
Another rare offer of Sunshine is the Massachusetts Institute of Technology-engineered SolarSkin technology. This protective sleeve has a graphic that enables the PV unit to blend in with the roofing. This progressive solution is for homeowners that want to maintain their solar unit's covert status and protect it at the same time.   
Texas Solar Outfitters
705 Shepherd Dr., Houston, TX 77007
Locally-owned Texas Solar Outfitters has been providing solar energy to Houston neighborhoods for over eight years and is the oldest Solar installation company in the city of Houston and surrounding area . With an own-your-energy work mantra, Texas Solar Outfitters advocates easier access to solar technology for the public. The company has a straightforward approach to the business—making solar energy a clear alternative for electric energy. Texas Solar Outfitters is a member of various local businesses and solar organizations such as the Houston Renewable Energy Group (HREG), the American Solar Energy Society, the US Green Building Council, and NABCEP. This active participation in relevant organizations displays Texas Solar Outfitters' diligence and commitment to their craft.

TriSMART Solar
256 North Sam Houston Pkwy E, Suite #125, Houston, TX 77060
TriSMART Solar is a staple name in the solar industry in Texas. TriSMART's operations span Texas metropolises, including Houston, San Antonio, Lubbock, and Amarillo. Previous clientele consistently celebrates TriSMART's experienced and courteous team, led by Utah Valley University alumnus Mark Bench. 
TriSMART Installations typically take eight hours to complete. The company offers step-by-step guidance to the entire process, including custom 3D design, installation, customer support, and monitoring methods. The company provides installations in a wide variety of project sizes and types.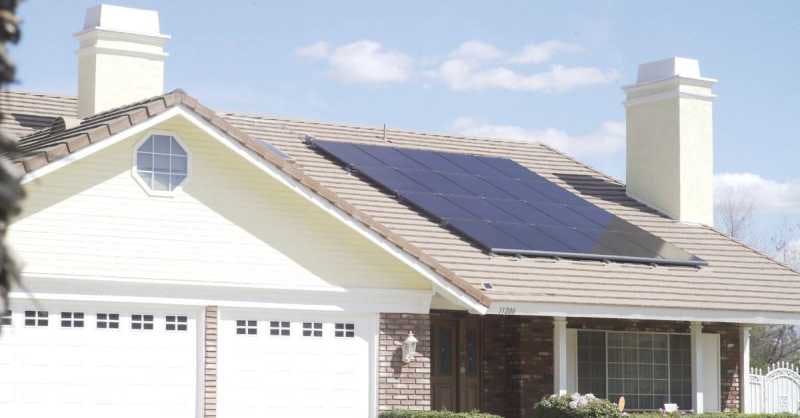 Vivint Solar
1800 W Ashton Blvd., Lehi, UT 84043
Vivint Solar was founded in 2011 with a clear goal: making solar technology more accessible and more affordable to more Americans. Serving over 24 states in the US, Vivint has one of the most impressive geographical reaches among the contractors on this list. And it's an award-winning firm, as well as being big. The firm has garnered nine Stevie Awards, a Utah Community Impact Award and has been featured in major circulations including Forbes, PV Magazine, The Verge, and PR News Wire.
The firm was founded by David Bywater, a Brigham Young University and Harvard Business School alumnus. Bywater has decades of experience managing several business units for Affiliated Computer Services. Prior to the establishment of Vivint Solar, Bywater was the Executive Vice President and Corporate Officer for Xerox. Bywater's strong background in management enabled the company to put together a seamless installation process that customers love.