Texas is one of the biggest producers of renewable energy in the country. According to the U.S. Energy Information Administration, Texas produces one-fifth of the domestically produced energy in the U.S. and it was the first state to generate wind electricity. Recent studies indicate that Texas also has great solar energy potential due to an obvious factor: its copious sunny days throughout the year. 
Many homeowners are switching to a more sustainable power source because the government has made residential systems tax-free. And there are new federal and state laws that grant tax credits to homeowners who have a residential solar energy system. But the technicalities and circumstances of these laws vary from city to city.
In Arlington switching to a more sustainable energy alternative is especially attractive. Most of the energy sources in the city are deregulated: homeowners can choose the best energy provider for their homes. But switching to a solar power system is a huge step and consulting with industry experts is a must before you make the change.
In this article, the best solar system providers in Arlington are highlighted. These firms will help you choose the best system for your home and educate you on the best way to get the most out of your new system.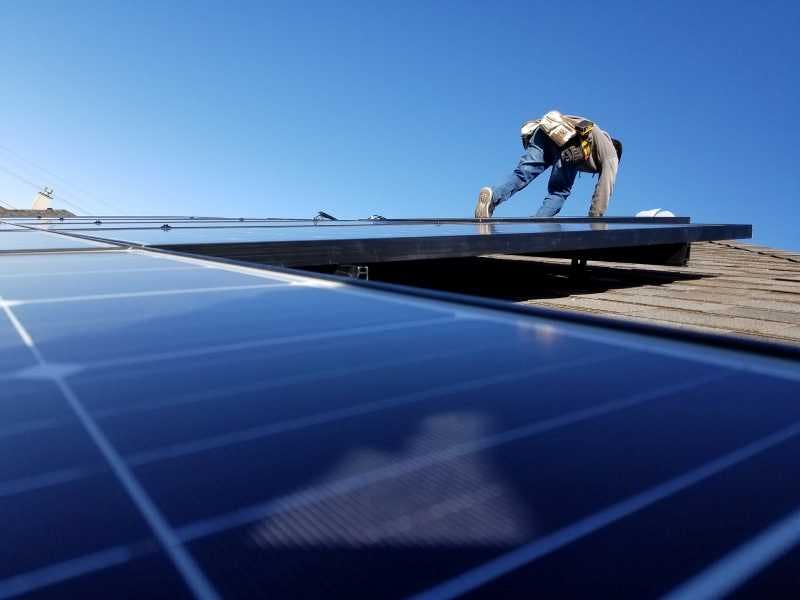 Array of Solar
1953 Golden Heights Rd. Ste.#1801, Fort Worth, TX 76177
When Jeremy Austin shifted his career from an EMT to solar sales, he wanted to offer a better energy alternative plan for families. In 2015, he established Array of Solar to educate families about saving money through solar energy. Array of Solar offers free evaluations to all of its clients. Through these evaluations, AOS is able to determine the best plan for each client's home. The team has 50 years of combined experience so expect industry experts to work on your home. It's also a member of distinguished organizations like the American Solar Energy Society and the Texas Solar Energy Society.
Besides residential solar installation, AOS also offers its services to commercial sectors and large scale projects. But some of the best reviews received are from their homeowners. These stellar reviews qualified Array of Solar to become an EnergySage approved installer.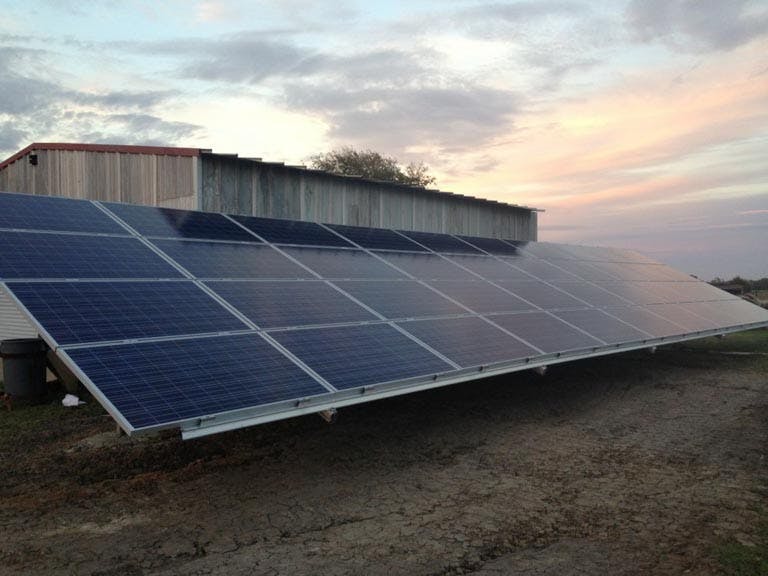 Axium Solar
1005 Placid Ave., Suite 100, Plano, TX 75074
30 years ago Bob Kendrick built an eco-friendly home that caught the attention of his neighborhood. People were interested in his solar panel system and many were surprised to see a complex energy alternative in a residential neighborhood. Kendrick was inspired to establish Axium Solar, a solar energy firm that would educate and provide affordable solutions for Texas homeowners. Today Axium Solar is a nationally-renowned firm that has been consistently included on Solar Power World's Top 500 Solar Contractor list since 2012.
The firm's team is comprised of electricians and installers who are all Occupational Safety and Health Administration (OSHA) and National Fire Protection Association (NFPA) certified. These experienced professionals specialize in every kind of complex solar installation. Residential solar panels are usually roof-mounted but the firm can also perform ground mount or pole mount installations. The firm is capable of installing PV Systems for every kind of home.
Axium Solar specializes in large-scale solar installations. One of its complex services is utility-scale solar farms. These solar farms generate energy for large commercial establishments like hospitals, factories, or universities.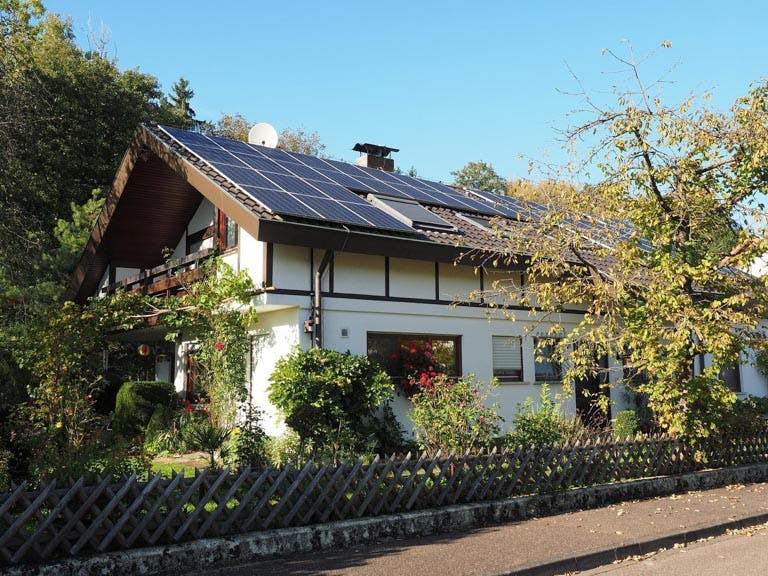 Aztec Renewable Energy
12344 E. Northwest Hwy, Dallas, Texas 75228
In 1999 Charles Crumpley completed air quality courses that inspired him to become an enthusiast of wind turbines and solar panels. He eventually decided to market renewable energy to power companies in Texas and work with the Public Utility Commission. Teaming up with the Public Utility Commission gave Crumpley and his team several clients from local power cooperatives. Now known as Aztec Renewable Energy, the firm is one of the state's most experienced solar installers and has worked in almost every county in Texas and Oklahoma.
Aztec Renewable Energy offers engineering, solar design, and electrical contractor services. The firm's solar panels are known for being one of the most durable systems in the state. These utility-grade panels have 35 to 40 years of shelf life and can withstand strong weather conditions. The firm can also install off-grid or on-grid solar power systems in every kind of location.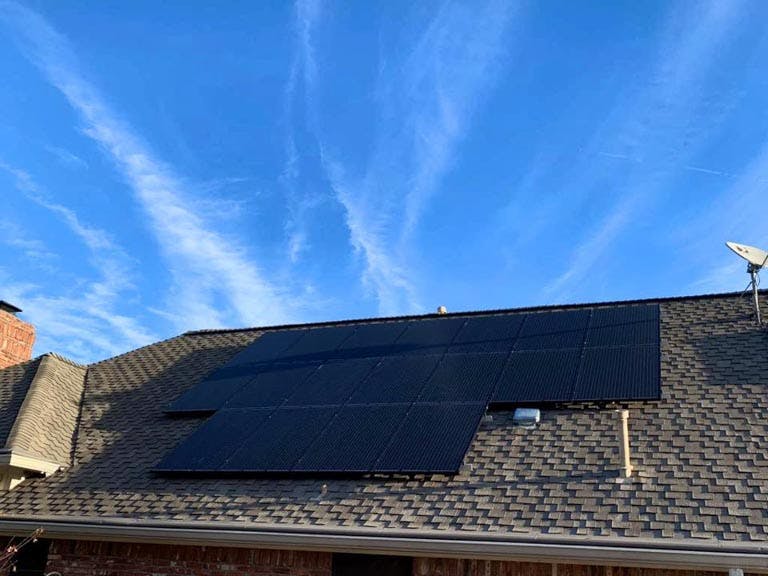 Circle L Solar
3914 Sandshell Dr., Fort Worth, TX 76137
Texas-based Circle L Solar installs Class A solar panels that are certified by  Energy Star and the U.S. Green Building Council. Advocating for a greener energy alternative is the firm's mission, and that is why a walkthrough of the process is given to every customer before installation. Many homeowners prefer this method because most of them only have the vaguest understanding of how solar energy works. This extra step has made Circle L Solar one of Solar Review's top-rated contractors.
Before installing a solar energy system, the firm offers a free energy assessment. Doing so identifies the areas of the home where the homeowners consume the most energy and where they are also losing energy unnecessarily. That painless check typically takes a mere hour and is absolutely free.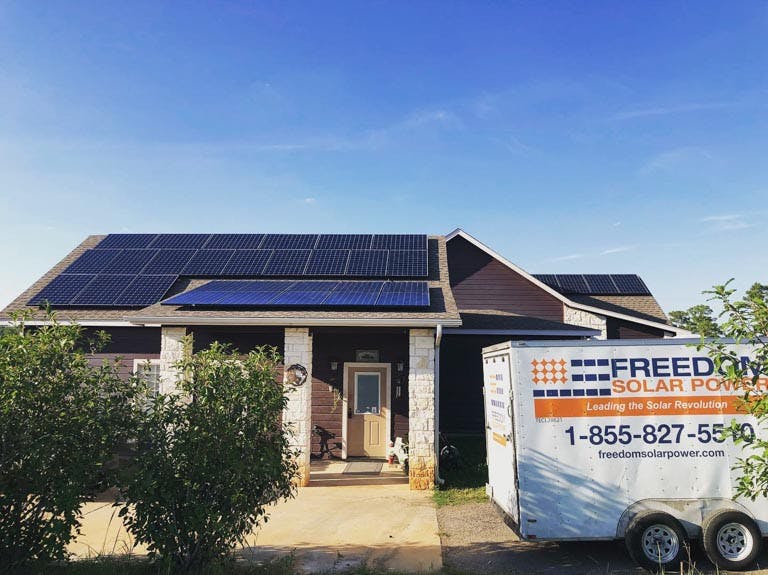 Freedom Solar Power
8050 Jetstar Dr. Ste. #150, Irving, TX 75063
Freedom Solar Power was established by Adrian Buck, a distinguished solar energy professional known across Texas. During the early years of the firm, Freedom Solar primarily served Central Texas homeowners but eventually expanded to commercial projects. Buck put the firm on the map when Freedom Solar Power installed panels for major institutions and businesses like Whole Foods, the University of Texas, and Office Depot. Decades into the industry, the firm has invested in a team that has extensive training and certification in complex solar installations and backup power projects.
In 2014, Freedom Solar affiliated with Sunpower and became the first SunPower Master Dealer in Texas. The firm is now one of the biggest solar companies in the state and it has expanded to several locations. The firm can serve the whole state of Texas and is usually hired by clients looking for a wide-scale solar power system.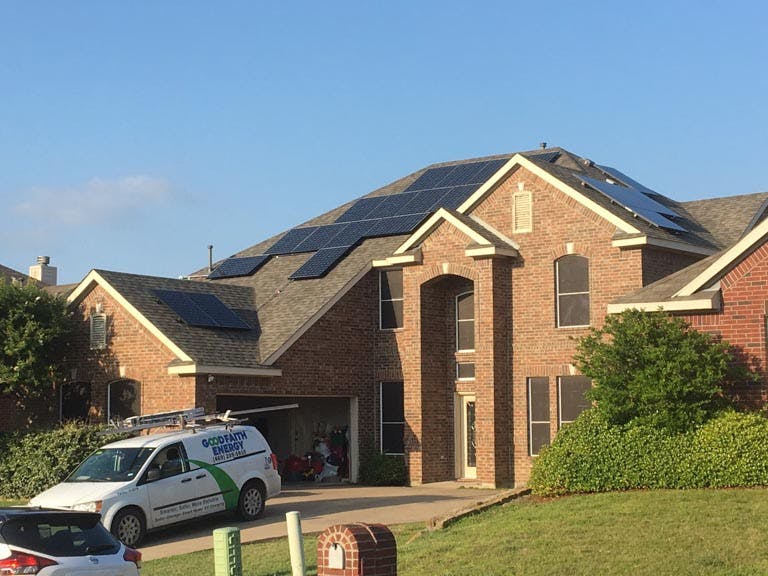 Good Faith Energy
1300 E Arapaho Rd. Ste. #201, Richardson, TX 7508
Good Faith Energy is a popular choice among North Texas residents due to its great reputation and its staff of experienced installers. The firm has a highly trained team that has completed over 100 installation projects. Founder Mohammed Abdalla employs experienced professionals capable of delivering tailor-made residential solar panel systems. The firm's custom solar service has been met with positive ratings that made them the top-rated Solar Installation Company according to Evergreen Solar. Abdalla has also been named the 2017 Solar Advocate of the Year by the Texas Solar Pioneer Awards.
When determining the ideal solar panel system the firm starts by assessing a home's energy consumption. To analyze 12 months of energy consumption the firm uses the solar software Aurora Solar. Using high-resolution remote shading analysis, Aurora Solar generates satellite imaging of building structures for solar practitioners. Doing so determines the best design and type of PV system for the client. While installing these panels, the firm ensures that the homeowner is included in every step of the decision-making process.
Educating clients about tax credits and incentives are a crucial part of the solar installation process. With Good Faith Energy, homeowners consistently receive guidance and assistance when it comes to federal tax credits and state grant applications.
Kosmos Solar
1320 Post & Paddock St. Ste. #500m, Grand Prairie, TX 75050
Award-winning Kosmos Solar is one of Dallas/Fort Worth's leading solar contractors. It was recently named as one of Solar Power World's 2018 Top Contractors because of the many positive reviews it has received from the Arlington residential community. Homeowners prefer the firm because, unlike other contractors, Kosmos Solar does not favor one brand of panel. Many solar contractors are loyal to one manufacturer but the firm wants its clients to choose the best option for their unique budget and home situation. But rest assured, the brands that the firm offers are all insured and warrantied.  They employ nationally certified PV solar installers to ensure the quality of their installation.
Many residential solar panel systems are installed on roofs but the firm also offers solar panel ground mounts. If there are any obstructions or if the home is too small then a ground mount installation may be more efficient. The firm ensures that these ground-mount panels do not block anything and blend seamlessly with the home.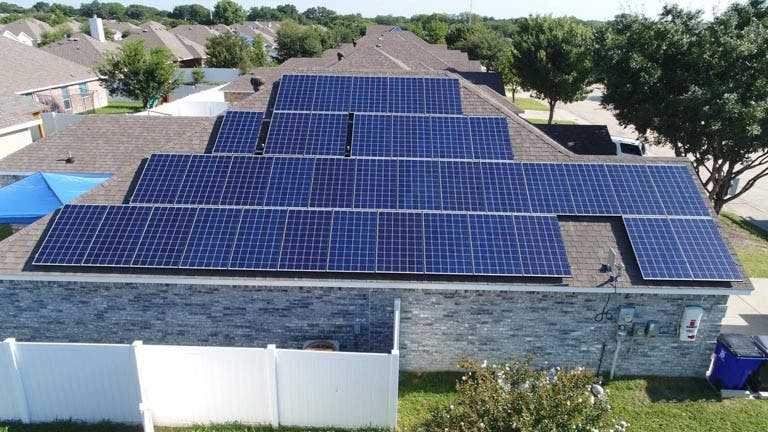 Longhorn Solar
701 E. Plano Pkwy. Ste. #305, Plano, TX 75074
Originally a lawn care company, Longhorn Solar shifted its focus to solar energy in 2009 and today it has installed more than 1,850 systems in San Antonio, Austin, and Dallas/Fort Worth. Aside from the efficiency of its panels, the firm plans the finished look of its system and considers how it will affect the home's aesthetic before installation. For residential projects, the firm puts its panels on the roof so it won't be a distraction to the homeowner.
The family-owned firm is preferred by homeowners installing a solar power system for the first time. It has a streamlined six-step process that is simple to understand. The firm guarantees clients that it won't pressure them during the planning phase. This principle has earned the firm numerous positive reviews and, as a matter of fact, half of its clients come from customer referrals.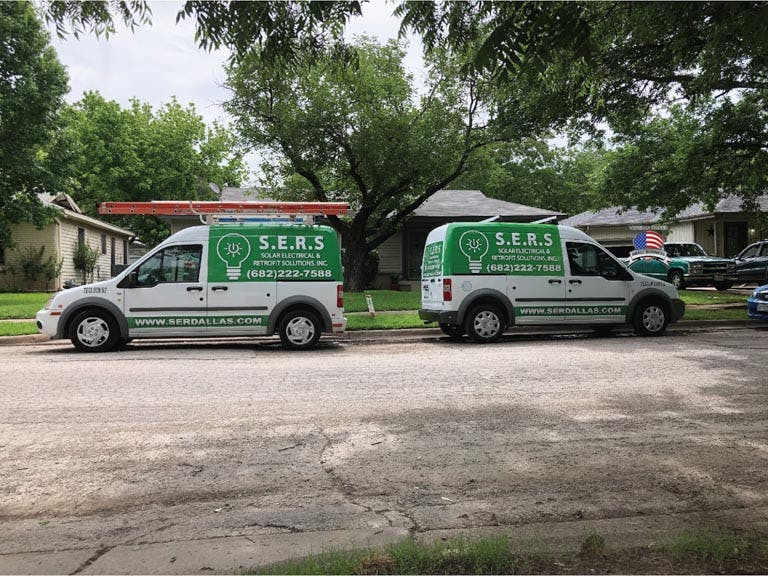 Solar Electrical and Retrofit Solutions INC.
1018 Harrison Ave Suite #504, Arlington, TX 76011
Established in 2016, Solar Electrical and Retrofit Solutions (S.E.R.S) is a family-owned and operated solar company that has a range of sustainable services like electric vehicle charger installation, home energy storage, backup generator installation, and electrical service and repairs. The firm was formerly known as Green Wolf Energy Dallas but it is now specializing in solar panel installations. 
The firm is committed to making solar energy more accessible to homeowners. A comprehensive guide to determining whether your home is suitable for solar energy is posted on the firm's website. If your solar panel system has accumulated damage, the firm can provide a free home inspection that will determine if a new system is required. S.E.R.S also provides solar panel re-installation services for homeowners who have moved to a new home.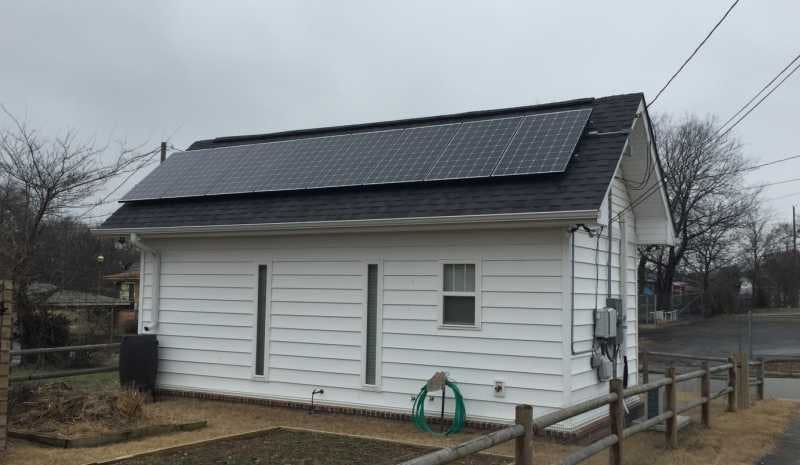 Sun City Solar Energy
3335 Carriage Cir., Sherman, TX 75092
Arkansas-based Sun City Solar Energy has been installing solar energy systems since 1983. Throughout its years of service, the firm has installed more than 4,000 projects and was named as a "Top Contractor" by Solar Power Magazine.
Ricardo Ayala brought the successful solar energy firm to  North Texas in 2008. Ayala is a former engineer who found his passion in educating families about solar energy systems which is why he is very hands-on with his firm. The founder personally installs most grid-tie systems and gas industrial standalone solar battery systems. 
The firm is a dedicated solar installer that offers different kinds of solar energy systems including battery back-up, grid-tied, and off grid systems.These services are also available for clients in the commercial sector. The trusted solar installer carries products from the best manufacturers like Enphase Energy, Mage Solar, SolarEdge Technologies, and Power-one.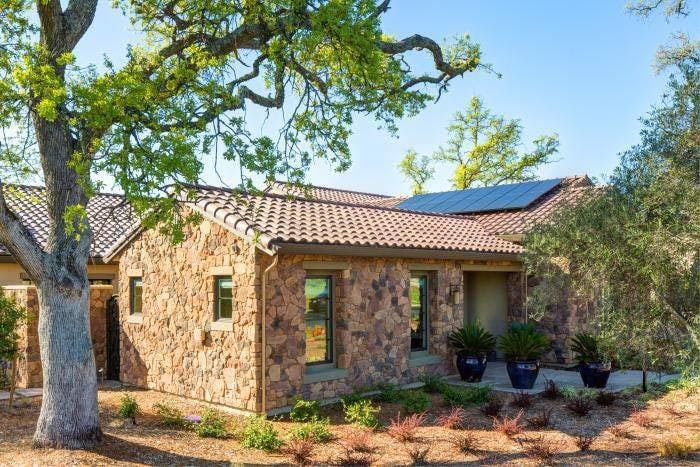 Sunrun
2940 N Hwy. 360 Ste. #300, Grand Prairie, TX 75050
Serving 22 states plus DC and Puerto Rico, Sunrun is the country's leading home solar, storage and energy services provider. There is a Sunrun branch for every state that is ideal for solar energy and it has branches all over Texas. According to the Solar Energy Industries Association, Texas is one of the best states to go solar because of its high level of sun exposure. Sunrun services the urban centers of Texas, including Dallas, Houston, and Arlington. 
Sunrun has teamed up with MP2 Energy to offer an economical solar buyback program. MP2 Energy gives bill credits to homeowners who have generated extra energy. These credits can compensate you for your panels if they have excess power that you cannot consume during hours of production. Moreover, these credits carry over to the next month for a year.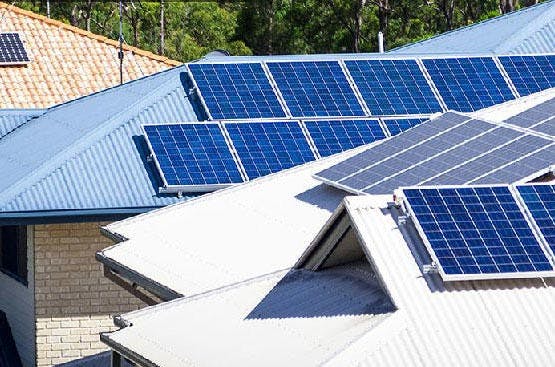 Texas Solar Integrated
2717 Commercial Center Blvd. Ste. #200, Katy, TX 77494
Texas Solar Integrated is comprised of industry professionals committed to bringing solar energy to the Southern U.S. The firm has installed over a hundred residential and commercial energy systems since it was established in 2006. In every project, the firm aims to be a leader in the Texas solar energy industry and it's leading by example. Its warehouse and offices all have energy-efficient lighting and the firm has asked suppliers to group shipments to lessen fuel consumption. 
Given the firm's commitment to green energy, it offers a range of solar energy services like PV system installation, solar shingles, and solar panel cleaning and repair. PV System installation is one of the most popular services availed by residential and commercial clients. It's a great alternative to fossil fuel as it converts the sun rays directly into energy.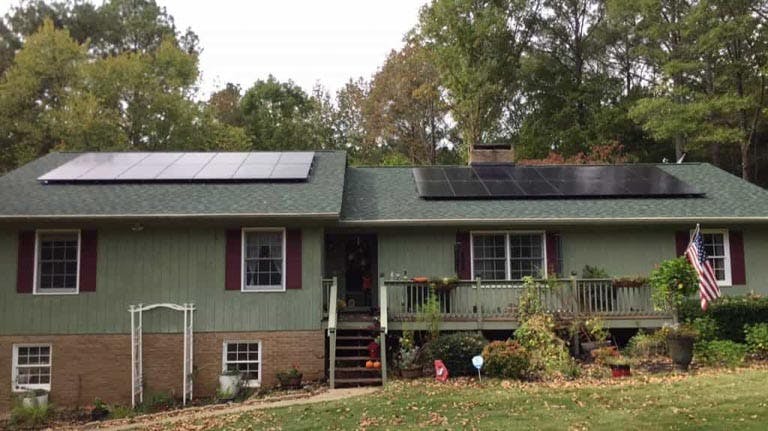 Thompson and Son Energy Solutions
1591 Windy Oaks Dr, Keller, TX 76262
Family-owned Thompson and Son Energy Solutions is one of the most experienced solar contractors in Texas and the Carolinas. The firm has installed more than a thousand solar systems and has a team that has a combined 60 years of experience. Some of its main service areas include San Antonio, Dallas, Fort Worth, El Paso, and Arlington.
The firm is a popular choice in Arlington because there is a growing need for solar energy in the city. Many residents opt for this sustainable alternative because of the 30% tax credit that can be earned from storing excess energy.
The services offered by the firm are certified by the North American Board of Certified Energy Practitioners (NABCEP) and Oncor Electric Delivery. Clients can choose from off-grid systems or an on-grid system that comes with Sol-Ark insurance and the results are certified Best-in-Class Renewable Energy projects. Moreover, Thompson and Son is an Enphase preferred installer and authorized Sun Power dealer and installer.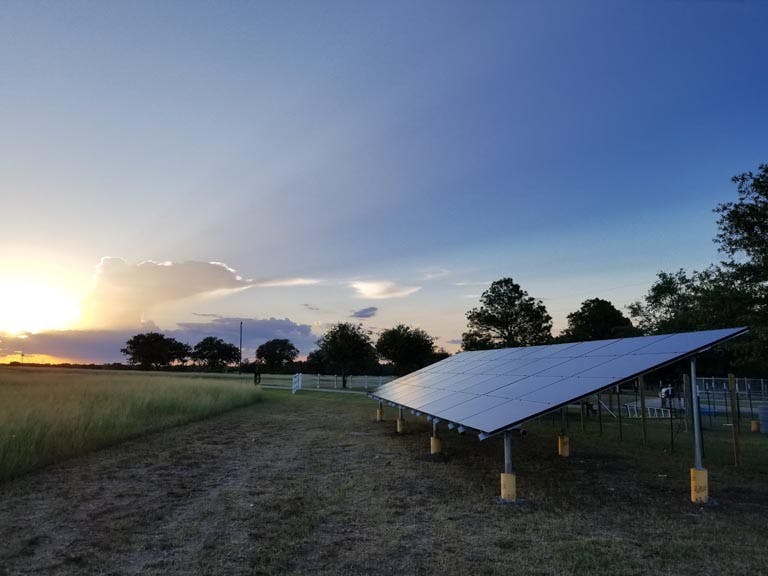 Wells Solar and Electrical Services
3106 Commerce St. Ste.#100, Dallas, TX 75226
For 10 years, Wells Solar and Electrical Services has been installing solar panels to the majority of the residential neighborhoods in Texas. The firm is a popular choice among homeowners and, in 2017 alone, it has installed 100 solar energy systems across the state. Wells Solar also became known among Texas residents because it has three branches located in Austin, Dallas, and San Antonio.
Many clients trust the firm because its professional team is very hands-on with every installation. There are always three Master Electricians present at every site to ensure that quality is maintained. These electricians can also give insight into the technicalities of solar energy and the rebates that come with installation. The firm's professional yet personal approach earned the firm a number of projects which led to the firm being named on Inc. 500's Fastest-Growing Companies list.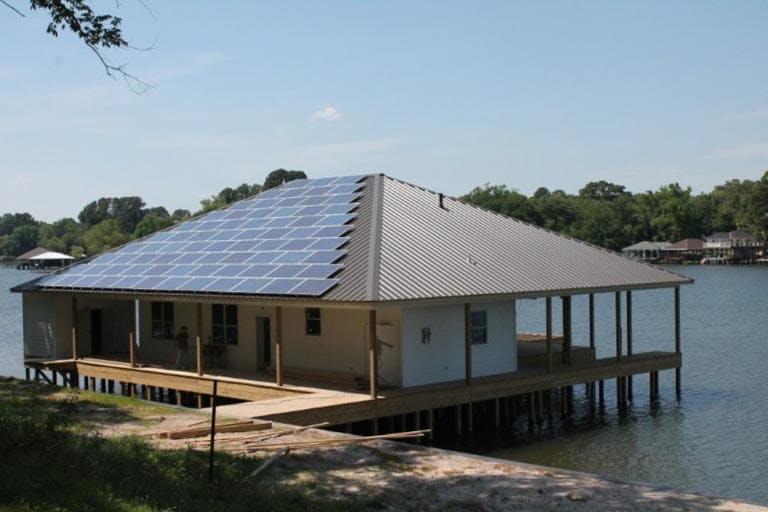 Wright-Way
12863 County Rd 192, Tyler, TX 75703
Established in 1982, Wright-Way started as a maid service provider for the greater Tyler area. It branched out to construction services; eventually the firm decided to shift its focus on providing energy. Now, the firm is a general contractor that provides solar power services to the East Texas region. Founder Rudy Wright is one of the first North American Board of Certified Energy Practitioners (NABCEP) Solar installers in the nation and his firm has pioneered affordable solar services in the state. 
From new construction to restoration, Wright-Way has a wide variety of services and it focuses on more energy-efficient methods. Besides being one of the NABCEP certified contractors, Wright is also a Master Certified Green Professional and a Graduate Master Builder. Paired with distinguished certifications, the firm's solar power installation is known for being professional and expansive. 
Prior to installation, Wright-Way offers free energy consultation and estimates. Clients can choose from a variety of grid-tied or off-grid solar power systems perfect for their home.