To ensure that you reap the full benefits of a solar energy system, you have to select the best equipment and installer for your home. The best contractors will help you through the entire process: securing permits and acquiring materials, installation, and finally with post-installation maintenance. They'll make sure that all equipment is installed correctly and up to code, and that your system collects and generates the most energy the panels are capable of producing. If you're living in Atlanta, and you're hoping to go green with the power of the sun, check out our list of the best residential solar contractors in Atlanta.
Our team has evaluated and selected the best solar contractors in the area based on a variety of criteria. We looked at factors like experience, mastery of the trade, and industry accreditations and certifications. We also considered awards and press features as well as other recognitions the firm has received in the course of business. Each of the contractors on this list is capable of installing solar energy systems that can help Atlanta residents cut down on costs and tap into the ultimate renewable energy source.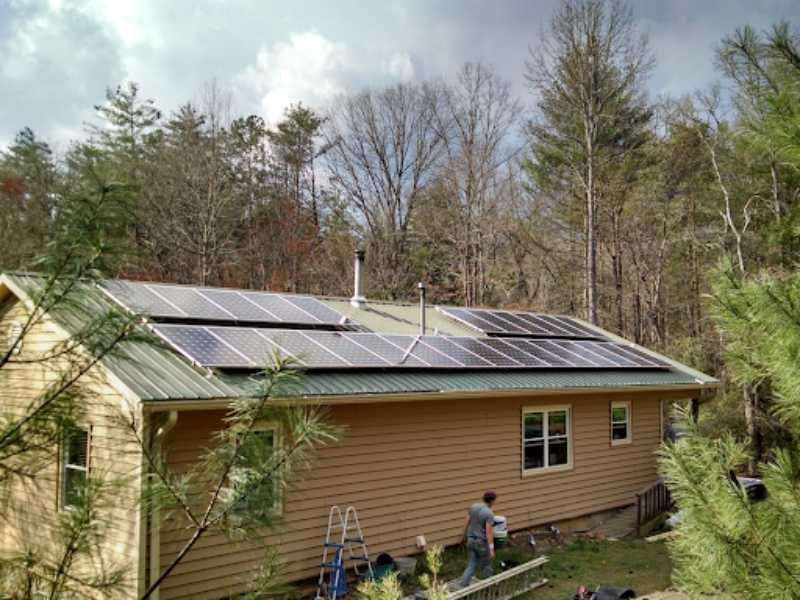 Alternative Energy Southeast, Inc.
160 Collins Industrial Blvd., Athens, GA 30601
Expertly designing and installing durable, efficient solar energy systems has helped Alternative Energy Southeast (AES) establish itself as a premier electrical contractor in Georgia. Home and business owners seeking the finest in equipment, quality, and value look to the firm for its exemplary renewable energy solutions. Those services include solar installation, operation, and maintenance as well as electrical services such as new construction, HVAC wiring, and more.
AES was founded by Montana Busch, a state-certified Master Electrician, and an International Brotherhood of Electrical Workers or IBEW-certified Journeyman Wireman, as well as a NABCEP-certified solar installer. With an education in Renewable Energy Technologies, he is well-versed in various facets of solar power, wind power, hydropower, and green building technologies. Drawing upon this experience has given Busch an exceptional grasp on project design, quality control, and field operations management. He and his team provide clients with exceptional workmanship and customer service, as well as prices consistently lower than most competitors. What is more, AES donates 10 percent of its profits to various humanitarian and environmental efforts.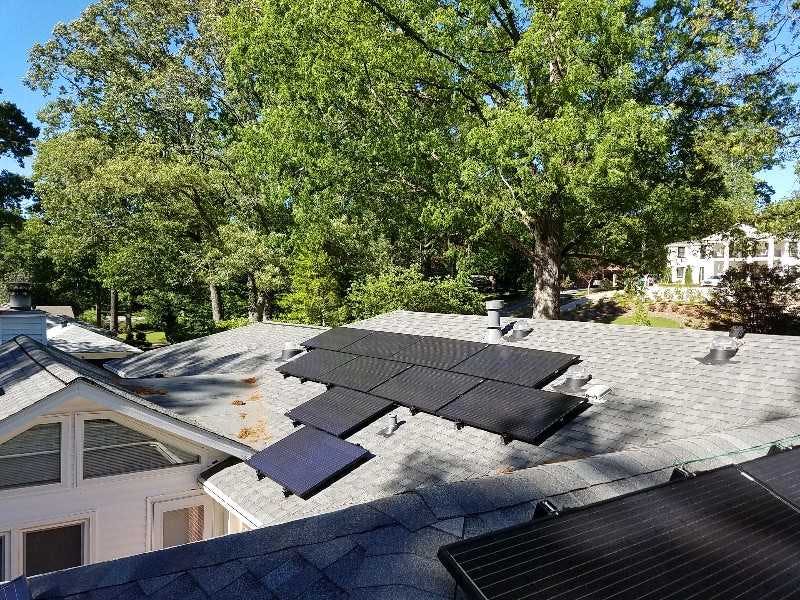 Century Solar Systems, Inc.
5825 Steeplechase Blvd., Cumming, GA 30040
Realizing a client's vision and meeting their solar energy expectations are the foremost priorities of Century Solar Systems. Since its establishment, the full-service solar integrator has employed certified, high-caliber solar experts, master electricians, designers, and installers to deliver bespoke services to clients throughout the Atlanta Metro area. The firm offers engineering, installation, and the operation and maintenance of solar arrays, battery banks, canopies, carports, and backup generators, as well as a number of related services.
As a reliable and experienced resource in sustainable energy integration, the Century Solar Systems team ensures a professional experience, timeliness, and durable products. The combination of industry expertise and access to the highest quality materials and technology enables the firm to create lasting value wherever it works. As a result, the firm successfully fulfills client needs, with an exceptional commitment to quality and safety standards.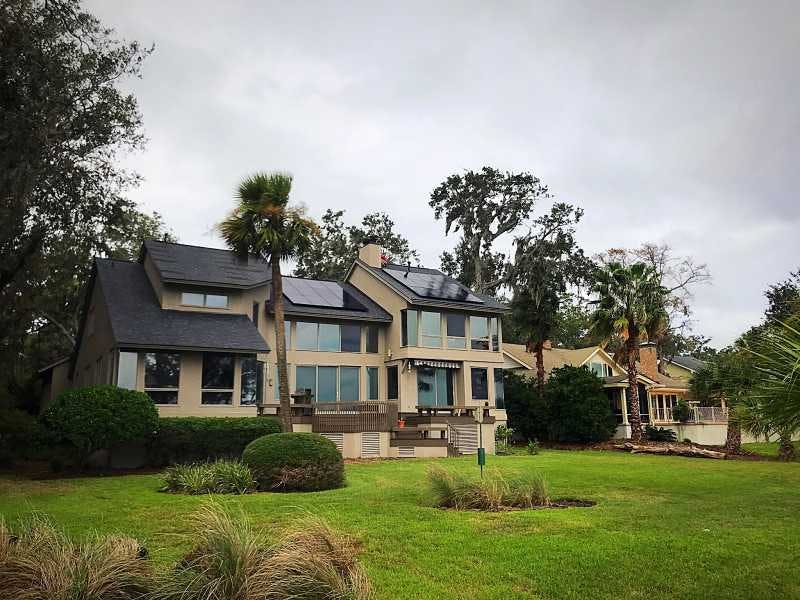 Coastal Solar Power, LLC
229 W General Screven Way Suite N1, Hinesville, GA 31313
Having served homeowners, commercial building owners, and the agriculture industry since 2011, Coastal Solar Power has developed significant expertise in renewable energy solutions. The company was initially founded as a division of The Sikes Group—a leading real estate development company touting a $100-million portfolio and five decades of experience. Today, Coastal Solar Power comprises a team of the industry's most experienced construction management professionals dedicated to helping others move towards renewable energy and specializes in custom solar photovoltaics (PVs).
Coastal Solar Power offers design integration, custom-engineered equipment, installation, and maintenance for solar systems. The team participates in the development of a project, from the initial engineering and design stages to on-site investigations and the integration of findings into a custom-designed solar array system. By embracing this holistic approach, Coastal Solar Power has delivered efficient, reliable services and has done so with cost-efficiency.
Recently, the firm introduced a mobile solar unit that can be moved to different locations based on a client's energy needs. That innovation propelled its next big initiative: to develop a distribution arm as a supplier of pre-packed solar units. This forward-thinking serves as a testament to Coastal Solar Power's commitment to environmental protection and community service.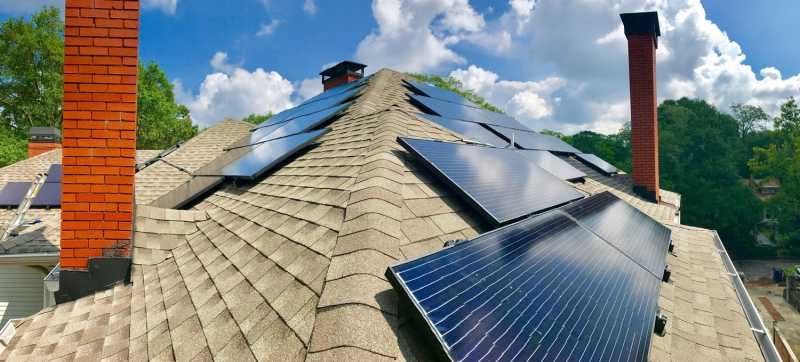 Creative Solar USA
2931 Lewis St. Suite #300, Kennesaw, GA 30144
Owing to its dedication to alternative energy solutions and exceptional client service, Creative Solar USA has made a name for itself as one of the go-to solar installers serving Georgia and beyond. The company provides turnkey installation of residential and commercial solar panel systems, blending customer demand, system capabilities, and extensive expertise to come up with the best possible solutions for specific solar needs.
Each Creative Solar USA project receives the same level of care and safety, quality, and customer service. Touting a staff of experienced, North American Board of Certified Energy Practitioners (NABCEP) certified installers, the firm exemplifies proficiency when it comes to working in a collaborative environment. Over the years the team has improved and perfected its functions and processes by staying abreast of the latest industry technology and techniques, and it continues to emphasize sustainability and longevity in every project. You may contact Creative Solar USA through their phone number (770) 485-7438 and website www.CreativeSolarUSA.com.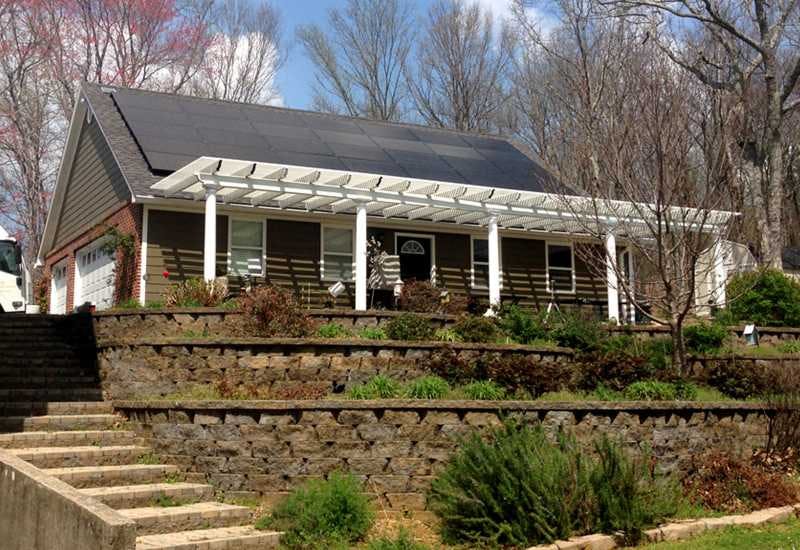 Hannah Solar
1311 Collier Rd., Atlanta, GA 30318
Clients throughout the Southeast rely on Hannah Solar for its exceptional solar products, installations, and service. It is Georgia's largest turnkey engineering, procurement, and construction (EPC) solar firm, having developed and built over 75 MW of solar projects for a wide variety of commercial, industrial, and agricultural needs. Headquartered in Atlanta, the NABCEP-certified design-build firm has a national reach and operates through local satellite offices in North Carolina, South Carolina, Tennessee, Florida, and Virginia.
Touting a team of certified engineers, master electricians, service technicians, project management professionals, designers, and solar PV installers, the firm provides clients with renewable energy solutions. In each project Hannah Solar delivers meaningful energy production that creates favorable economic returns, environmental benefits, and positive experiences for clients. In addition to solar products and services, the firm offers electric vehicle (EV) charging station procurement and installation, back-up generator installation, and other energy storage and battery systems with and without solar power.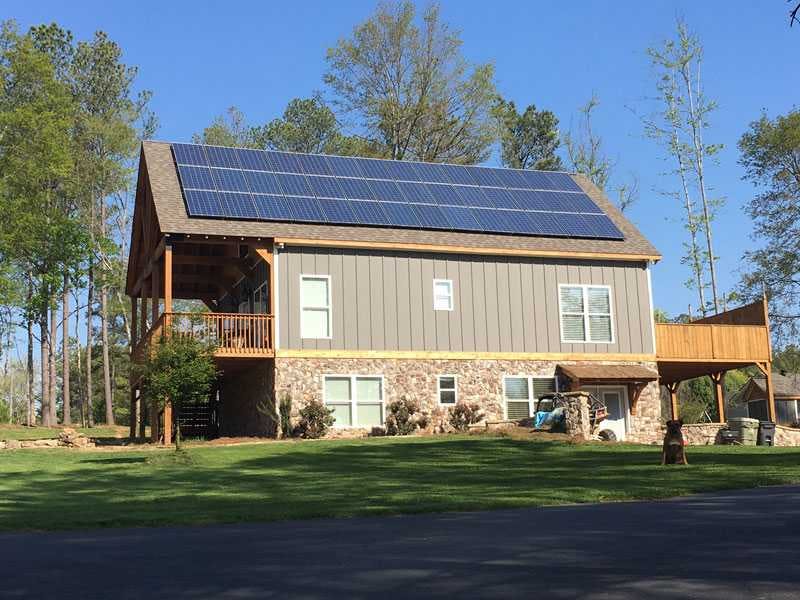 Innovative Mechanical, LLC
1700 Cumberland Point Dr. Suite #17, Marietta, GA 30067
Despite being founded only in 2015, Innovative Mechanical touts a team of highly trained professionals with over 50 years of combined HVAC experience. The firm provides comprehensive heating, air conditioning, and solar installations and service, bringing superior comfort, craftsmanship, and efficiency to homes and businesses across Marietta and Greater Atlanta. It is sought after for its white-glove service, fair pricing, and high-caliber personnel. Innovative Mechanical also provides 24/7 emergency repair services as well as free second opinions and estimates.
In addition to offering high-quality products and services, the firm guides clients through federal and local tax incentives to help reduce initial costs. The firm also helps home and business owners further reduce their monthly utility costs by only installing products that meet EPA standards and those that can be combined with Energy Star appliances.

SABA Solar
798 Rays Rd. Suite #109, Stone Mountain, GA 30083
SABA Solar helps residential, commercial, and agricultural markets across Atlanta and neighboring areas move towards green energy independence with its comprehensive solar solutions. It specializes in the design, installation, and maintenance of solar systems, and uses industry-leading technology that is crucial to providing a superior return on investment. Each SABA Solar project is a manifestation of the firm's resourcefulness and adaptability, as well as its commitment to the best industry practices.
The firm is deeply committed to environmental sustainability and driven by the need to bring clean and affordable energy to populations in Sub-Saharan Africa. Through its cost-effective renewable energy projects, the SABA Solar team is gradually bridging the electrification gap through an innovative approach.

Soenso Solar
2010 Country Squire Rd., Marietta, GA 30062
Founded in 2004, Southern Environmental Solutions or Soenso Solar is one of the oldest, most well-versed renewable energy integrators in the state. With the goal of making renewable energy a staple in Georgia's overall energy mix, the company encourages the practice of energy conservation first. Soenso Solar is a dealer and full-service installer of residential, commercial, agricultural, and industrial solar systems. The firm serves clients throughout greater Atlanta, greater Chattanooga, North and Middle Georgia, and beyond.
The family-owned and operated firm primarily provides sales and turnkey installations of solar PV electrical systems, solar thermal water heating systems, and small wind turbines. It also offers no-obligation site assessments, engineering support, and competitive price quotes for large commercial and industrial projects, as well as residential systems. Additionally, Soenso Solar's solar and wind energy products qualify for federal tax credits, which can reduce the cost of installation.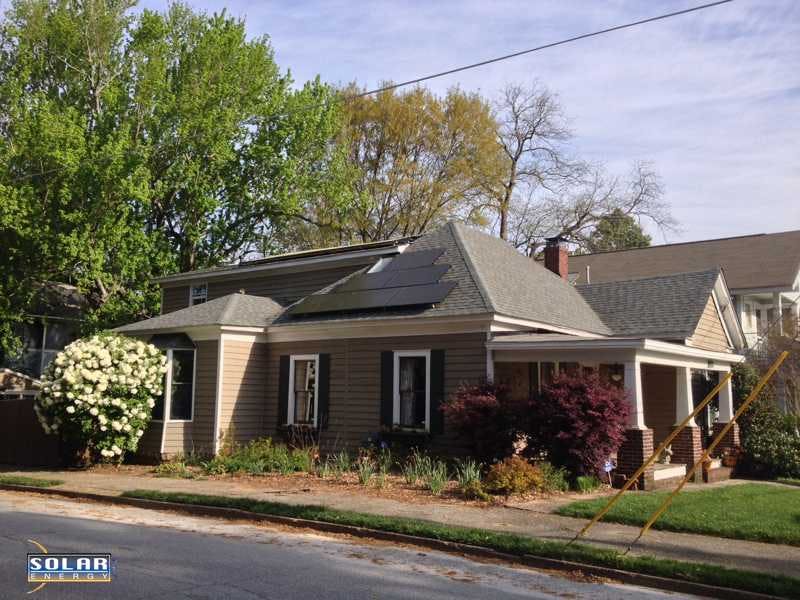 Solar Energy USA
7565 Industrial Ct., Alpharetta, GA 30004
Solar Energy USA touts professionals with backgrounds in national home improvement, manufacturing, large-scale operation implementation, and personalized customer service support. Owing to these diverse capabilities—and a network of experienced solar installers, engineers, and contractors—the company consistently satisfies the alternative energy needs of countless clients.
The national company specializes in the design and installation of residential and commercial solar-powered systems. This includes PV solar panels, solar thermal heating systems, solar attic ventilation, electric vehicle (EV) charging stations, energy-efficient home improvements, and commercial lighting. Additionally, the firm devotes itself to providing affordable solar energy solutions—it is keen on helping clients save money on energy costs by helping them navigate federal and state tax credits, incentives, and rebates, together with local utility power buy-back agreements.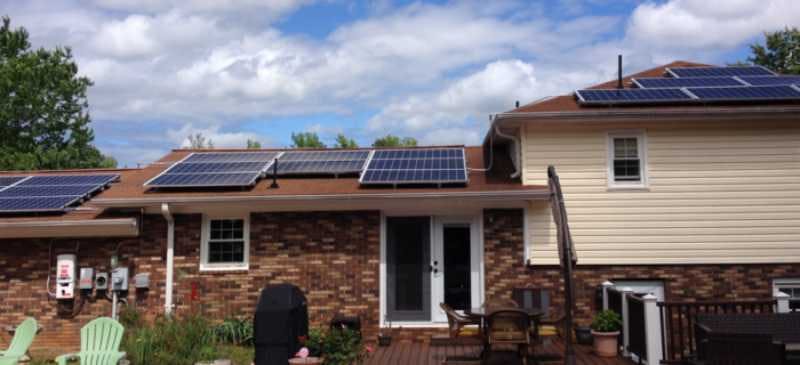 Solar Plus
2287 Bagwell Dr., Atlanta, GA 30315
Full-service solar company Solar Plus has worked on projects across Atlanta, Charlotte, Greenville, Columbia, and beyond. It has significant experience in a variety of solar installations, particularly in residential, commercial, and utility-scale solar projects. The firm's dedication to safety and the use of quality solar panels and equipment are among the main reasons why clients continue to hire Solar Plus. The fact that its team is extensively trained and follows only the industry's best practices allows the company to expertly meet the disparate needs of its clients. While many solar installers subcontract their work, Solar Plus completes all installations in-house.
The firm's continuous success is primarily credited to its president, Don Tonic. An expert in solar energy, Tonic takes a hands-on approach to each project; he manages solar installations in the field, not from behind a desk. He leads a team of skilled installation experts certified by NABCEP and NMSDC. As Solar Plus does not subcontract its jobs, the team is able to provide excellent office support and it makes sure that the team communicates with its customers through the installation and post-installation.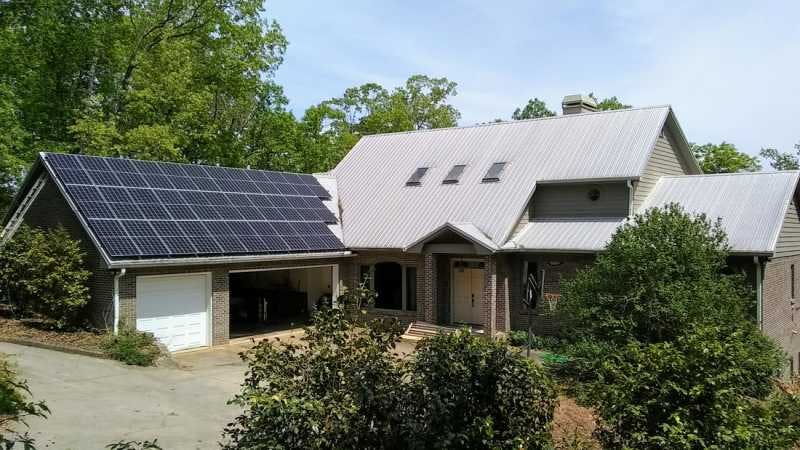 Solar Sun World
779 Harmony Rd., Eatonton, GA 31024
Premier systems integrator Solar Sun World, is one of Georgia's go-to firms for custom solar energy solutions for residential and commercial applications. Specializing in solar thermal and PV systems, the company leverages 30 years of business experience to provide the best solutions for various energy needs. As one of the few national certified installers for these systems, the firm uses its own labor force for all its installations and uses exclusively system components that have been tested and approved by a national testing lab. In addition to residential and commercial solar solutions, the firm provides power purchase agreements for non-profit and government entities. The firm is also the leading designer and installer of high output dual tracker systems.
The Solar Sun World team is unwavering in its dedication to professionalism and integrity, doing its part as a member of several local organizations like the Athens-Clarke County Chamber of Commerce, the Athens US Green Builders Association, and the Athens Area Home Builders Association. Thanks to these affiliations, the firm also has access to the latest industry technology, allowing the team to ensure high-quality products and materials as well as techniques and processes. You can visit their website here: www.solarsunworld.com.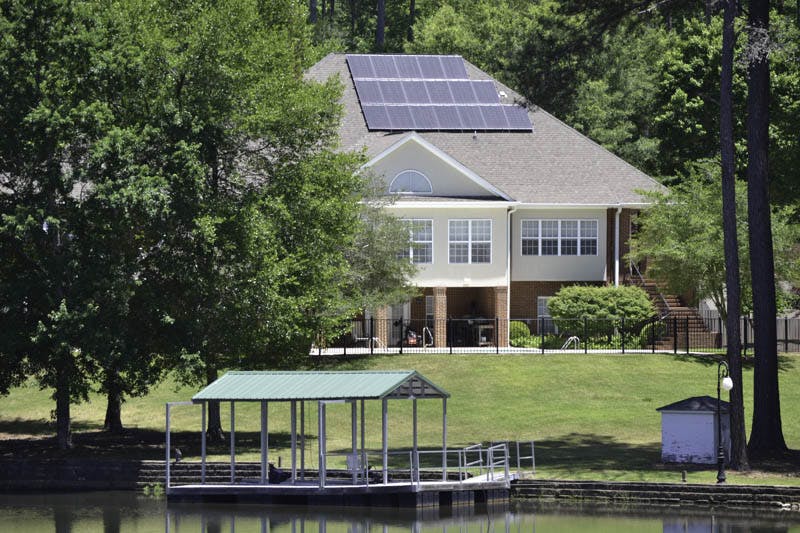 Southern View Energy
1013 Airport St., Gainesville, GA 30501
Southern View Energy is built upon strong solar installation experience that encompasses numerous residential and commercial projects—including office, retail, food and beverage, and agriculture—and a number of industrial and municipal projects. The company specializes in both on- and off-grid solar electric systems, as well as energy management systems for everyday and emergency back-up power. Since its founding, Southern View Energy has helped clients significantly reduce their energy costs and dependence on local utility services by enabling them to use their own, readily-available renewable energy.
In addition to being fully trade licensed, bonded, and insured, the firm ensures that all work is performed and/or completely supervised by its skilled team of NABCEP-certified solar installers. Southern View Energy takes a dynamic approach to each project, including a comprehensive site analysis with consideration for the client's current structural and energy efficiency. Southern View is also capable of providing 2D and 3D dimensional system layouts, as well as CAD drawings, complete system and equipment specifications, 1 and 3-line electrical diagrams, prints, and schematics fully reviewed by a licensed electrical engineer.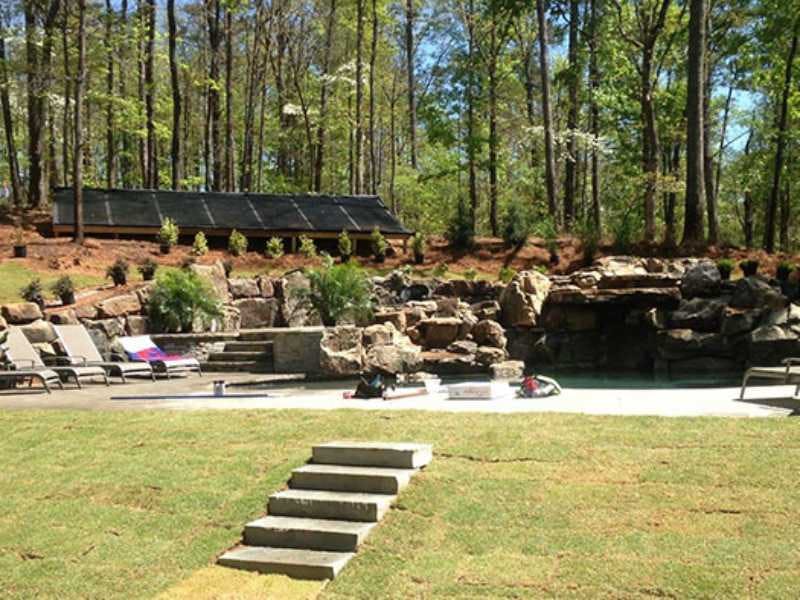 Suncatcher of Atlanta
612 Cobb Pkwy N, Marietta, GA 30062
Since 1983, Suncatcher of Atlanta has provided clients across the city an array of residential and commercial solar energy solutions. Through these services, the firm has helped clients make the move to renewable and sustainable energy while saving time, energy, and money. Touting such extensive experience, Suncatcher's talented crew is well-versed in the ins and outs of the solar industry and can handle installations, repairs, and maintenance requests quickly and efficiently. Among its primary services are solar electric, solar hot water, solar pool heating, screen enclosures, propane and gas heaters, air-source heat pumps, and solar panel installation and repair.
Perhaps the main reason clients hire the firm is the detail-driven focus and transparent communication. Likewise, the firm's outputs of long-lasting, energy-efficient systems attest to Suncatcher's commitment to using quality materials and techniques in each project. The firm offers a wide range of benefits that always translate into client satisfaction.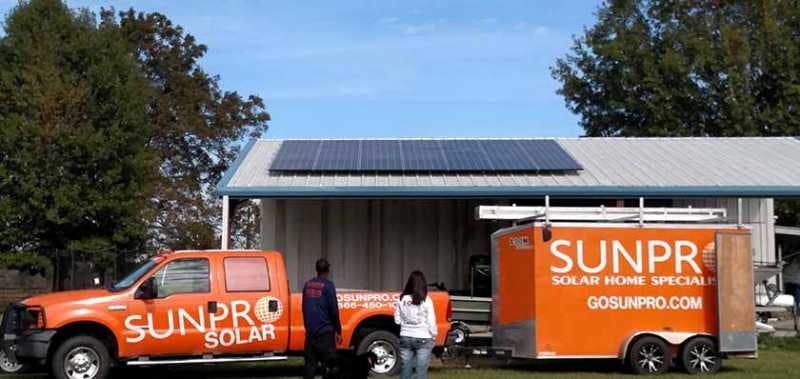 Sunpro Solar
400 W Peachtree St. NW, Atlanta, GA 30308
Established in 2008, Sunpro Solar is one of the leading providers of rooftop solar systems in the country. The company has designed, installed, and maintained solar panels on numerous residential and commercial properties. The firm touts an impeccable reputation for providing quality service, ranking 8th in Solar Power World's Top Solar Rooftop Contractors of 2019. Sunpro Solar is determined to provide an excellent customer experience from start to finish, ensuring that even the smallest detail is tended to. That attention to detail obviously contributes to the overall value of the final product. The firm enjoys every aspect of a project, from educating homeowners and the community to effortlessly designing and installing a custom system.
The firm is also among the best solar companies, offering some of the strongest warranties and guarantees. Sunpro Solar believes in the solar products it sells and the work it performs, ensuring that each system is designed and installed to last for decades. The firm stands behind its products, offering a 25-year labor guarantee, a 25-year power production guarantee, a 25-year panel module performance guarantee, and a 25-year Enphase microinverters guarantee.