Maryland law requires utilities to generate electricity from renewable resources, and it has the incentives needed to encourage private citizens to begin generating that energy. Since the implementation of these laws, more than half of the state's citizens have followed suit. Those citizens have low or even non-existent power bills, and, of course, the energy companies credit you for generating energy instead of consuming it.
So now is the perfect time to make the big switch. Maryland is home to a number of solar installation companies that have the ability to install both an on-grid and off-grid solar system.s The only thing left for you to do is find an installer nearby who can accommodate your specific needs.
We know that looking for a reliable solar panel installer can be tedious. To help you, we've picked the top ten residential solar contractors in Baltimore. These builders were chosen using a number of criteria. We looked at work history, the ability to work in settled spaces, and the range of solar services offered. Whether you're planning to build a home with photovoltaic units or upgrade your existing solar panels, there's a contractor on this list for you.

Bollinger Roofing Company
1501 Ridgely St., Baltimore, MD 21230
Bollinger Roofing Company's service was established in 1973. The family-owned, Baltimore based company offers a wide range of services in addition to solar installation. Bollinger integrated its previous knowledge of roofing with the innovations of solar energy. The result is seamless solar installations.
Bollinger upholds a standard of industry quality as a member of the Mid Atlantic Roofing Contractors Association, the National Roofing Contractors Association, and the Solar Energy Industries Association (SEIA). Bollinger Roofing company is a trusted partner of more than ten brands both in the roofing and solar business.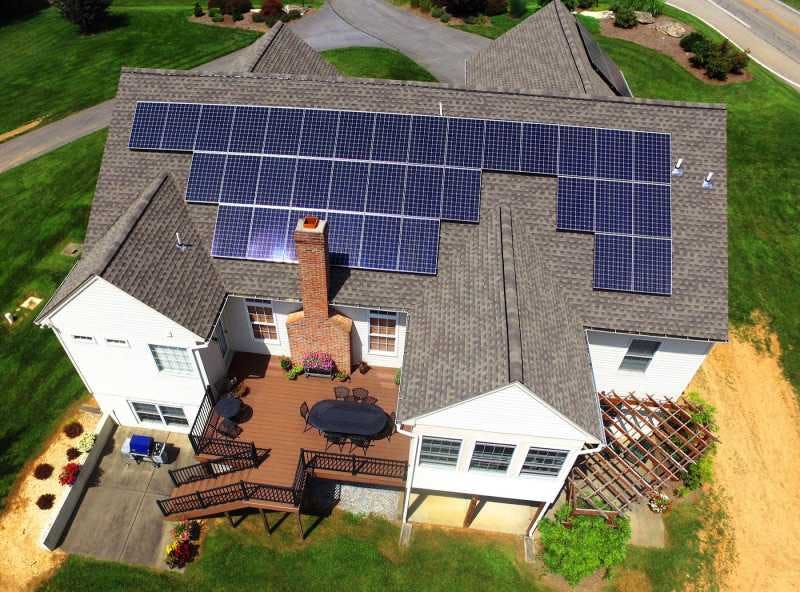 Celestial Solar Innovations
5300 Talladega Ct. Unit D, Frederick, MD 21703
Jim Reilly founded Celestial Solar Innovations in 2013. Reilly leads a team of NABCEP Certified Technical Engineer and Installers. That industry-recognized training ensures the safety and efficiency of Celestial's team and the projects they complete.
Celestial Solar Innovations wants its clients to experience the benefits of going solar: saving on bills, a cleaner planet, and getting credit for producing energy.
Celestial integrates innovative technology into all of its projects. Clients can now monitor their solar performance through their smartphones. That real-time monitoring gives clients an accurate overview of their solar peak capabilities and their usage. To provide the best service, Celestial Solar Innovations partner with the industry's trusted manufacturers like Enphase, SolarEdge, LG Solar, Panasonic, and Solaria.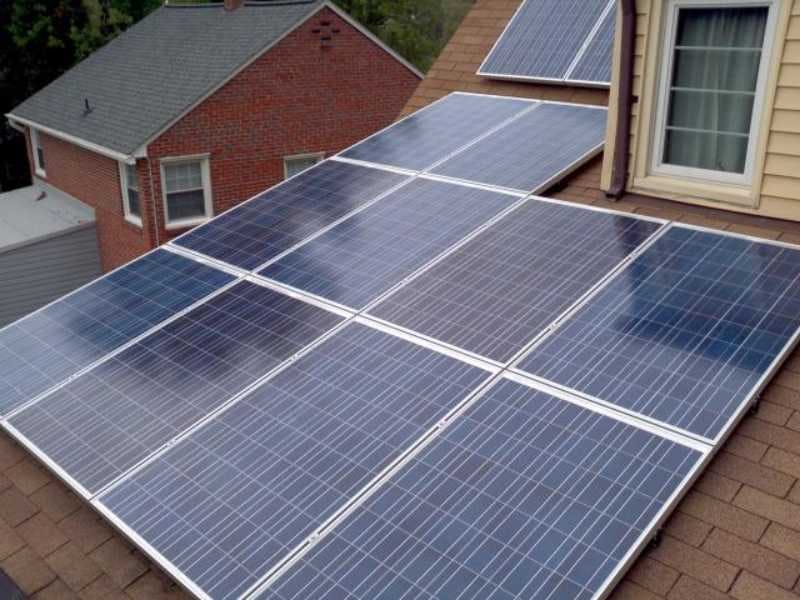 Maryland Solar Solutions, Inc.
11436 Cronridge Dr. Suite V, Owings Mills, MD 21117
Maryland Solar Solutions, Inc. (MSSI) is one of Maryland's leaders when it comes to residential and commercial solar installation. Colette Hayward, a former member of the U.S. Army, founded MSSI in 2008. Hayward's 24 years as a licensed contractor and professionalism has built trust among MSSI clients. It was recently named among 2019 Best of Baltimore list as the Best Solar Installation and the Top Solar Contractor in America by Solar Reviews.
As a member of the SEIA, the firm aims to help clients switch to solar energy with a worry-free process. Instead of offering a wide range of services with minimal expertise, it focused on what it does best. MSSI offers its specialization in solar electric design and installation as well as residential energy audits. Check its portfolio to see its solar panel installations all over Maryland. Hayward is a NABCEP Certified PV Installer.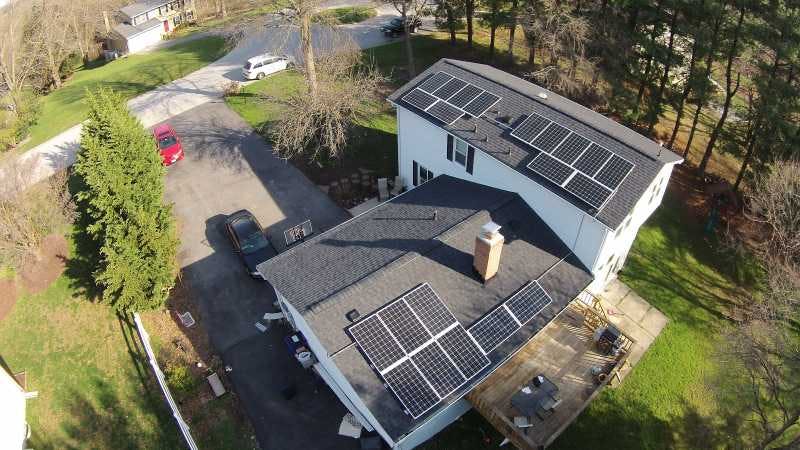 Power Factor
1 Mace Ave., Baltimore, MD 21221
George Lang IV founded Power Factor in 2013 with five employees to provide Baltimore with reliable solar installation. Lang's passion for solar energy is a result of working in the electrical and solar market for 20 years.
Today the firm has completed over 4,000 thousand solar installations in 18 states. Its OSHA-certified team's safety practices ensure professionally executed, safe projects. The firm offers a variety of services in addition to solar. These include military/commercial electrical services as well as off-grid and industrial-scale storage installation.
Renewable Energy Corporation
9 W Aylesbury Rd., Timonium, MD 21093
Ryan and Sean McNeill lead one of the largest solar installers in the mid-Atlantic region. Renewable Energy Corporation installs only top of the line American-manufactured products. The firm supports local solar businesses, ensuring its accountability and efficiency. It also participates in associations like the US Green Building Council, the American Solar Energy Society (ASES), and the Maryland Green Registry.
Renewable Energy Corporation has offset 93,500 pounds of coal from being burned and prevented an estimated 165,000 pounds of CO2 from being released into the atmosphere. The desire to create a greener Maryland has fueled Renewable Energy Corporation since its start. The firm offers expertise in installing panels on-grid or off-grid. Renewable Energy Corporation will find the perfect placement of panels that will give clients the best solar benefit. From rooftop installation to canopy installation, its team is well-equipped to serve. 
Retrofit Baltimore
3501 Brehms Ln., Baltimore, MD 21213
Eli Allen's extensive experience with energy and solar training programs led him to start Retrofit Baltimore in 2011. That knowledge continues to allow him to develop programs that will improve Retrofit Baltimore's service. Allen's previous projects promoting a greener environment fits perfectly with Retrofit Baltimore's objectives.
The switch to sustainable energy has a proven track record when it comes to return on investment. Retrofit Baltimore has helped over a thousand residents realize solar savings of up to 70%. And Retrofit Baltimore has received great feedback from clients because of its impeccable work. These residents enjoy the perks of solar energy, and retrofit is a key player ensuring that the switch to renewable energy is a smooth one for Maryland residents.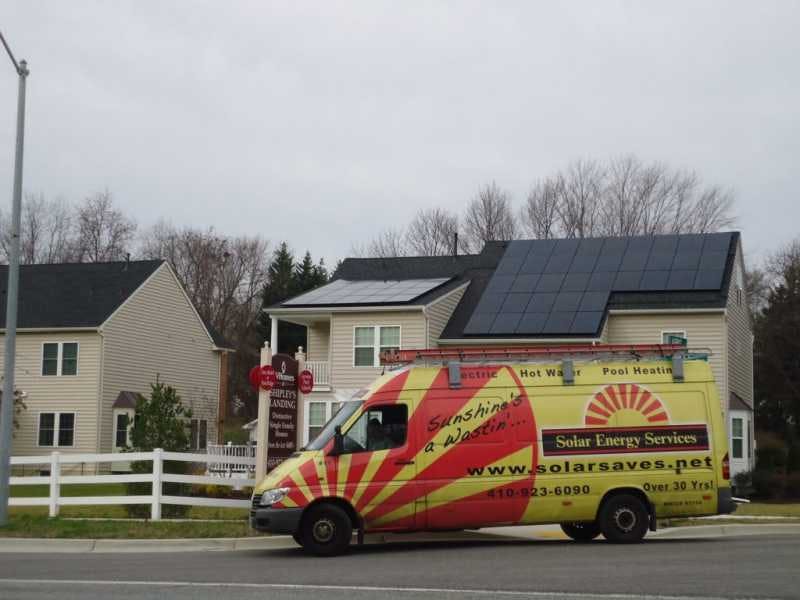 Solar Energy Services
1514 Jabez Run, Suite #103, Millersville, MD 21108
Rick Peters and Roger Perry started Solar Energy Services (SES) to provide Baltimore with premium solar services. The firm offers solar power and heating design, installation, and lifetime support. Solar Energy Services' impressive growth is a result of Rick's' leadership and management background. And he has 40 years of experience installing the majority of Maryland's solar thermal systems.
Together Rick and Roger lead a team of NABCEP PV Installation Professionals. As members of SEIA and ASES, the firm does its share of spreading solar power to clients looking to join the green revolution. Its excellent service in residential and commercial installations has earned SES the trust of its clients. Many have praised the firm's work processes and its professional installation team.
Solar Energy World
5681 Main St., Elkridge, MD 21075
Solar Energy World is a leading provider and installer of solar panel systems for residential and commercial property owners in Maryland, Virginia, Pennsylvania, New Jersey, Florida, and Washington DC. With thousands of solar panel system installations since our founding in 2009, Solar Energy World is the fastest-growing, independently-owned and operated solar company in our region.
One of its recent recognitions is being named Top Solar Contractor by Solar Power World in 2018 and 2019. Many of its previous clients have praised its seamless work and efficient operation. With a broad experience working with a variety of home needs, clients can expect a customized solar plan that will work for their specific situation. The firm installs German and American made PV systems to ensure superior performance.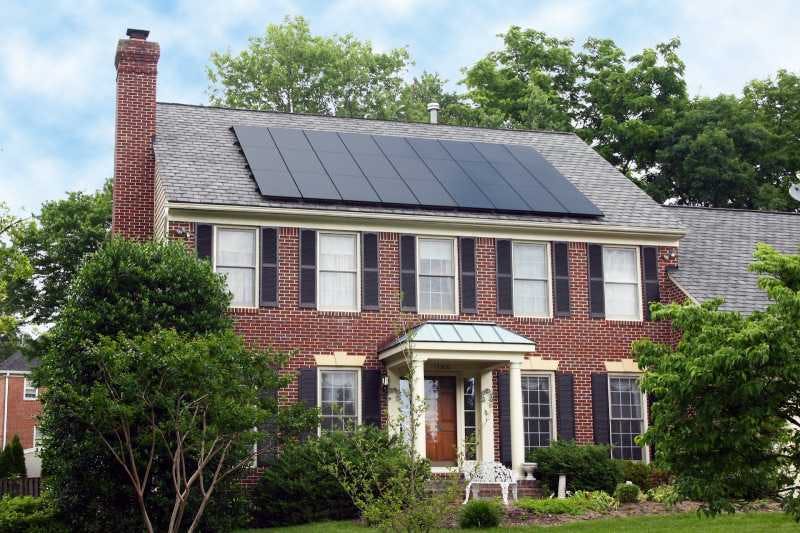 Standard Energy Solutions
9520 Gerwig Ln. Suite Q-T, Columbia, MD 21046
When it comes to solar installation and maintenance, Standard Energy Solutions is a leading company in Maryland. Neville Williams and Lee Bristol founded the company in 2004 aiming to increase the number of households powered with renewable energy. Today, the firm is under the supervision of industry professional Steve Welsh. With over 30 years of on-field experience, Welsh brings knowledge and experience to every project.
The passion for a greener earth emanates from its team to its happy clients. Its rapid growth is a result of its determination to produce quality projects. Standard Energy Solutions specializes in solar & photovoltaic design, energy management, operations, and maintenance. It serves both small residential installations and large industrial projects. Standard Energy Solutions is a member of the Maryland Clean Energy Center, NABCEP, SEIA, and ASES.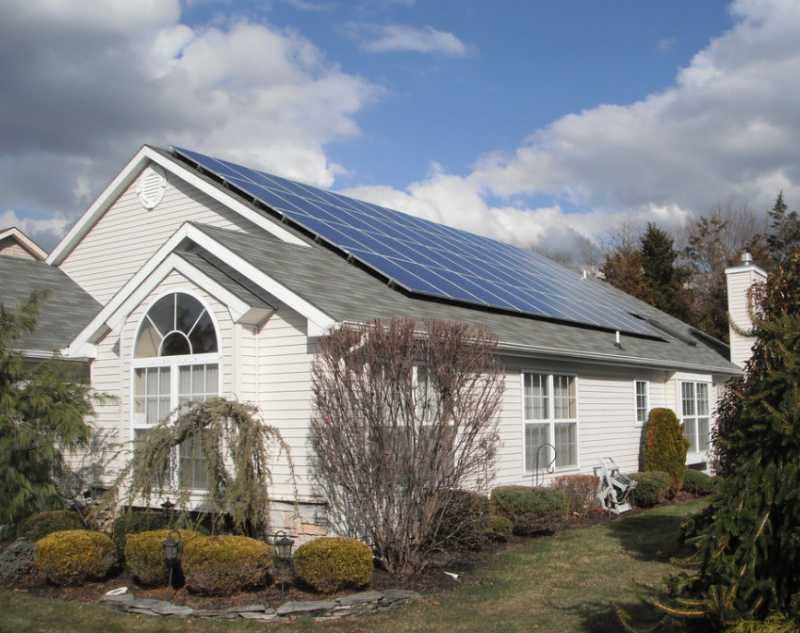 Trinity Solar
7455 New Ridge Rd. Suite C-E, Hanover, MD 21076
Trinity Solar is a family-owned and operated firm in Maryland, and it has been one of the state's trusted solar installers for over 20 years. In 2016, it was named one of NJBIZ's Fastest Growing Company. Its team of NABCEP Certified Solar PV Installers provides its clients with the best service.  
Trinity's installed solar panels have helped more than 35,000 clients to a combined savings of $18m. Because of Trinity's contribution to solar installation, it is one of the leading installers in the Northeast. Its service area reaches four states, from Massachusetts to Maryland.