Colorado is a prime location for solar energy because of the long, arid summers and extended hours of sunshine during the day. In the Denver metro area, homeowners are making the most of this by choosing to power their homes with rooftop installations. That's why in 2018, the Environment Colorado Research and Policy Center named Denver one of the Shining Cities of 2018. The Mile High City achieved 'Solar Star' status after ranking ninth for solar energy installed out of 69 cities surveyed across the country.
With more than 50 watts of PV solar capacity installed per person within city limits, the residential solar industry in Denver is booming. We have put together a list of some of the best firms providing solar installations in the city. This robust list of 15 contractors features contractors that serve Denver and the Front Range, as well as multiple bordering states. Our team selected these contractors based on a number of criteria, including awards earned, rankings in other publications, stellar customer reviews, the overall history of the company and principal, and each firm's overall standing in its local community.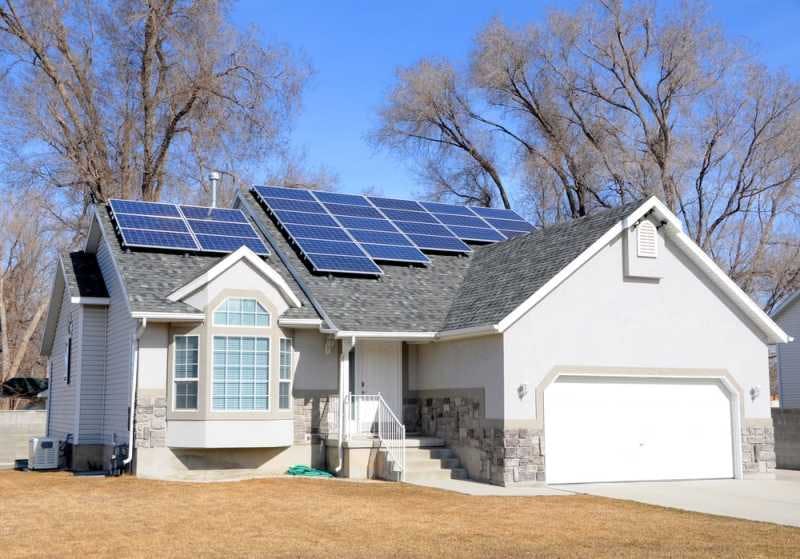 Apollo Energy
6753 E 47th Ave Dr Unit H, Denver, CO 80216
Apollo Energy is a locally-owned and operated solar installation company based in the heart of Denver. The young firm was only established in 2015, but its principals have over a dozen years in the solar industry. The firm is capable of working with all local utilities to provide solar energy and rebates to homeowners living in Colorado and Wyoming.
Homeowners have given Apollo Energy glowing reviews on third-party review sites for their outstanding installations and services. The company is licensed and insured to work on all major solar brands, giving clients a number of options to choose from. While rooftop solar is the most common choice for homeowners, ground-mounted solar panel systems are also an option.
Aside from designing and installing solar energy systems, Apollo Energy also does re-roofing, roof replacement, as well as repair from hail damage. For more information, you can visit website.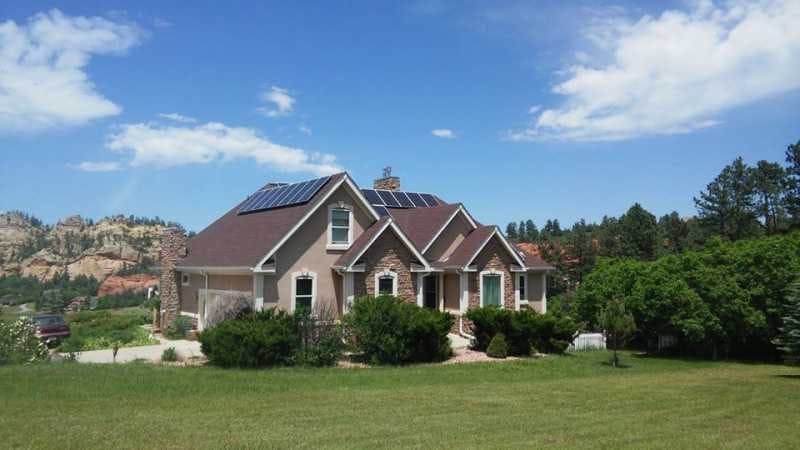 ARE Solar
2183 S. Downing St., Denver, CO 80210
Affordable Renewable Energy (ARE) Solar is a locally owned Colorado company specializing in solar energy consulting, solar energy system installation, solar maintenance, and project management. ARE specializes in custom-designed, cost-efficient solar PV systems built to withstand the wind and snow conditions of the Front Range. Founder David Waldman leads the company and its reliable team of structural engineers, roof contractors, and electricians. He is a professional pilot and aviation mechanic known for his hands-on and comprehensive personal service.
ARE serves the Denver/Boulder metro area, Broomfield, Parker, Castle Rock, Longmont, Golden, and Fort Collins. Front Range residents praise the firm for their open and honest communications about cost and services as well as the team's timeliness in every step, from procuring permits to actual installations. ARE's residential installations are often roof-mounted systems and ground-mount setups.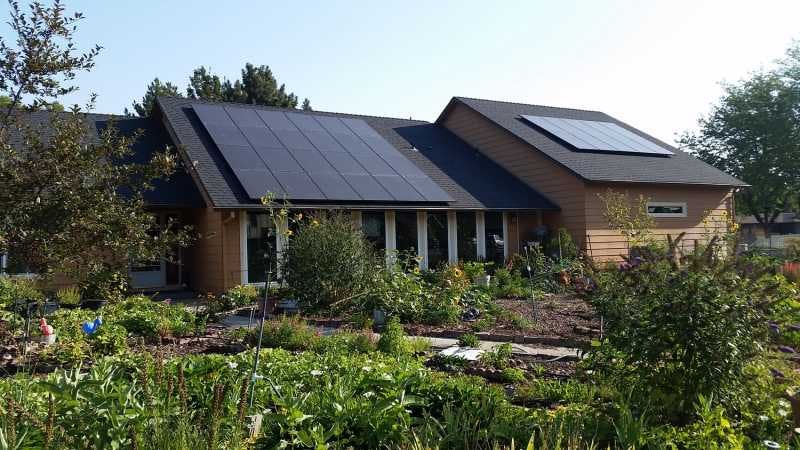 Auric Energy
99 Inverness Drive E. Suite #170, Englewood, CO 80112
Using the latest solar technology on every project with unparalleled precision makes Auric Energy a go-to solar provider by homes and businesses in Utah and Colorado. The nine-year-old company has completed more than 5500 installations across multiple states and is one of the most positively-reviewed companies on Solar Reviews and many other third-party review sites as well. The company traces its origins to Utah, more specifically to founder Trent Vansice's garage. In less than a decade, Auric has grown to more than 200 employees. In 2017, it expanded its operations into Colorado, which now boasts the largest install crew and sales team in the whole company.
Auric Energy clients are assured of high-quality installations and the firm's adherence to excellent business practices, as Pearl Certification and membership in the Colorado Solar and Storage Association attests. The company offers design and installation for residential and commercial properties as well as smart home upgrades, EV chargers, whole-home battery storage, and radiant barriers.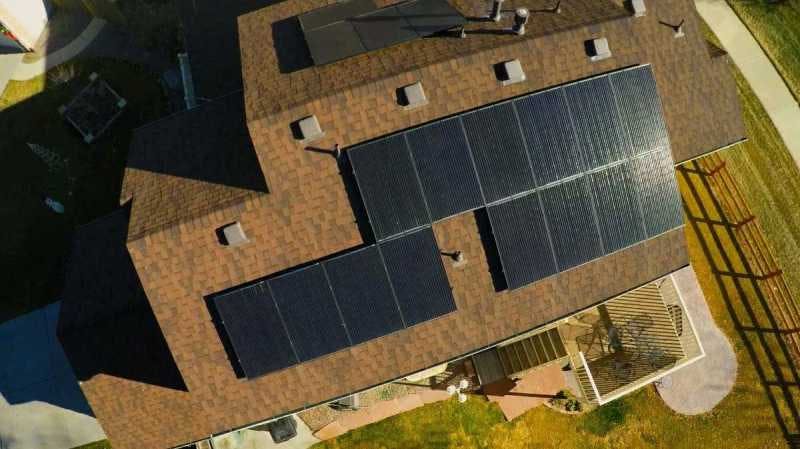 BriteStreet Solar Group
6200 N. Washington St. Suite #9, Denver CO, 80216
Established in 2012, BriteStreet Energy Group is a Denver-based solar power systems provider and installer. Aside from its expertise in residential solar energy systems, BriteStreet's team is also skilled in troubleshooting existing systems and have completed hundreds of Detach and Reinstallations since inception. The company has provided solar solutions for 60 commercial buildings and hundreds residential projects through the years.
 BriteStreet's leadership and expert team have put the company ahead of the game in the solar industry. The firm's principals—Texie Lowery and David Wyatt—are Colorado natives with an extensive background in the solar arena and business strategies. BriteStreet's installers carry a variety of expertise and backgrounds from NABCEP certified, Residential Wireman, Journeyman Electricians and Master Electricians.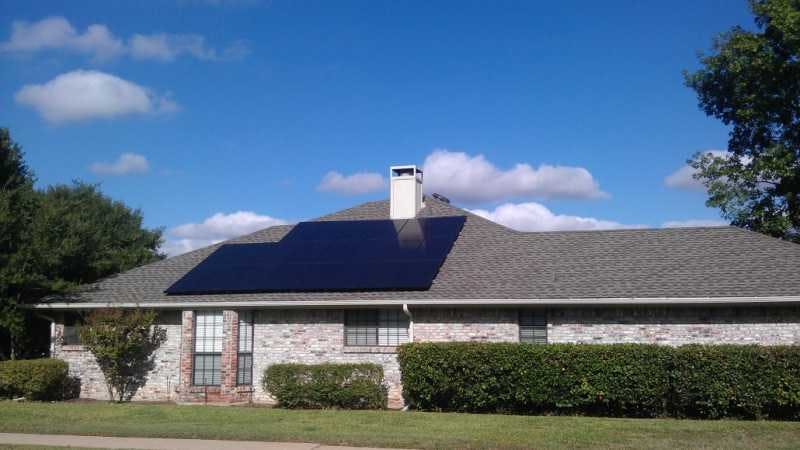 Cam Solar
1900 S. Quince St. Suite F, Denver, CO 80231
Since 2009, Cam Solar has been installing residential, commercial, military, and municipal solar projects across the states of Texas and Colorado. This certified veteran-owned business has a track record of over 3,500 residential solar installations and has completed solar setups for Fortune 500 companies, utilities, and multiple branches of the military. In Colorado, Cam Solar serves Denver, Colorado Springs, and Pueblo.
Cam Solar keeps up with the latest solar trends and maintains good standing in many solar organizations. That includes the Colorado Solar and Storage Association and the Solar Energy Industries Association. With a team composed of a NABCEP certified PV installation professionals and specialists in PV design, the firm is well-versed in solar design, installation, repair, maintenance, and electrical contracting.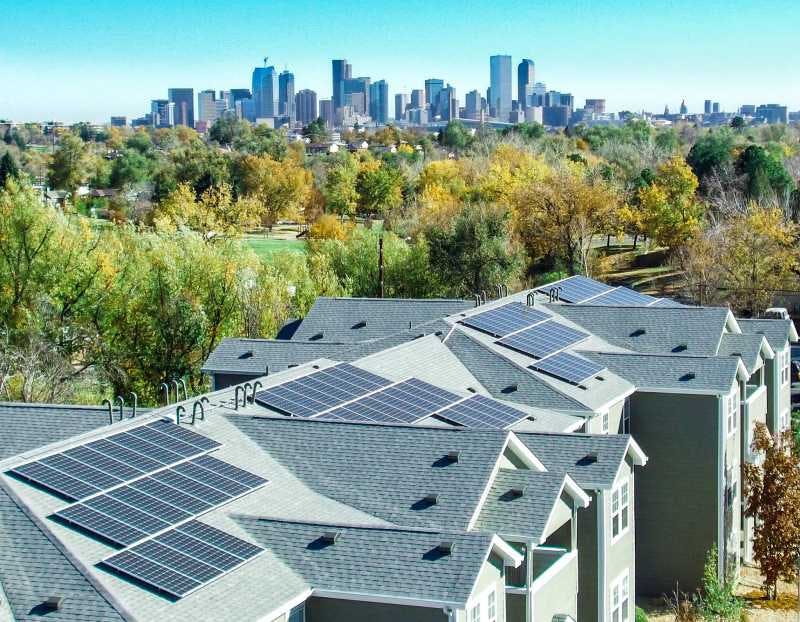 Ecology Solar
PO Box 11453, Denver, CO 80211
Ecology Solar is a solar photovoltaic engineering, procurement, and construction (EPC) business serving the Denver metro area and beyond. Colorado residents can expect a full turnkey experience from Ecology Solar, from design and installation to service and repair. Each code-compliant system installed by the company's team supplies properties for decades with environmentally responsible, efficient solar energy. 
The company's founder, Charlie Wilde, has expertise in electrical engineering, solar energy, and electricity metering, and is a NABCEP Professional Solar PV Installer, as are other Stakeholders who lead our design, installation, and project management teams. 
Ecology Solar's capabilities extend beyond new residential solar installations to include commercial, industrial, multi-tenant, and public buildings, agricultural operations, EV charging, off-grid systems, and solar system maintenance and repair services.  With sustainability a fundamental concern, Ecology Solar sources solar PV panels from manufacturers who rate in the top tier for sustainability by the non-profit Silicon Valley Toxics Coalition. An Equal Opportunity Employer that celebrates diversity, Ecology Solar is organized non-hierarchically in teams.  It's Stakeholders (employees) are motivated by a shared vision of healthy, thriving ecosystems, and a mission to help people adopt solar energy. For more information about Ecology Solar, you can visit their website at ecology-solar.com.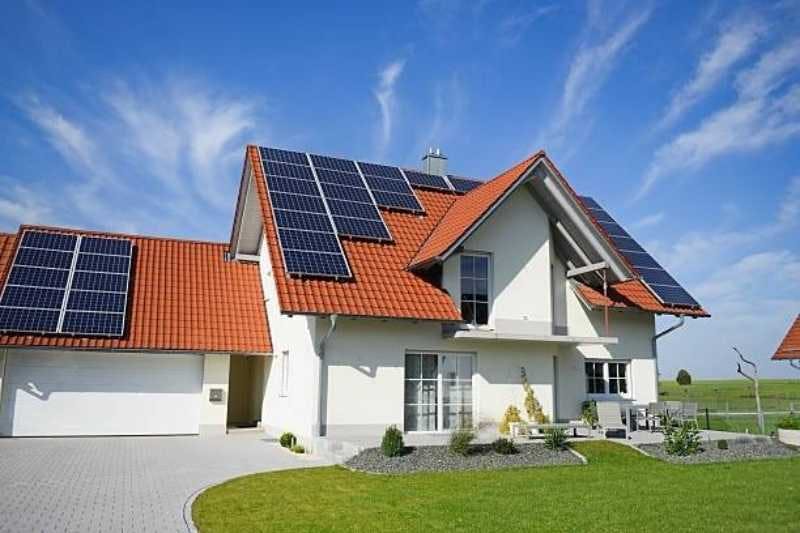 EcoMark Solar
4665 Paris St. #300-C, Denver, CO 80239
With over 5000 successful installations and a wide reach across Colorado, EcoMark Solar has gained a strong reputation as one of the top residential solar installers in the state. The company was launched in 2010 and has since been busy serving residents of the Front Range, from north of Ft. Collins to south of Colorado Springs. As a local and homegrown brand, EcoMark Solar has gained the trust of Denver residents and has contributed greatly to a strong Colorado economy.
EcoMark Solar clients benefit from the company's unique, custom solutions for solar power systems. The company sources, designs, sells and installs its own setups and systems, tailoring each project for every homeowner's unique needs. The firm also pioneered the affordable ownership movement within the solar industry in Colorado through its financing and payment plans. For its stellar customer service and topnotch installations, the firm has earned recognition from Solar Power World as one of its top residential solar installers for the last four years. The company sits on Inc.'s 5000 Most Successful Companies in America list and it has been featured in USA Today and on Fox 21 news.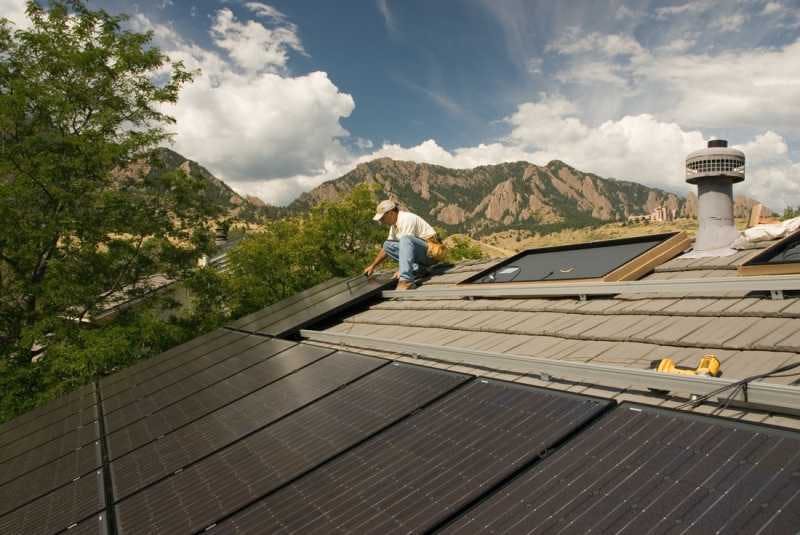 Flatiron Solar
4721 Oxford Road, Longmont, CO 80503
Boulder-based Flatiron Solar was founded by master electrician Bob Monnet in 2007. With more than 25 years of experience as an electrical engineer, Bob is an innovative leader in solar energy solutions. The firm considers and successfully combines variables like energy efficiency, aesthetics, and practical strategies. All of that translates into Flatiron Solar's projects, from concept to design to installation. This expert planning is made possible by Bob and his team of NABCEP-certified installers that specialize in solar electric and solar hot water systems.
While the firm primarily serves Boulder and Longmont homeowners, its capabilities and services extend to the Denver metro area, Golden, Lafayette, and Frederick. The firm's familiarity with the permit requirements of a wide range of locations allows it to service homeowners looking to invest in solar energy systems. The company often passes first inspections because of its efficient permit package expedites local regulation processes.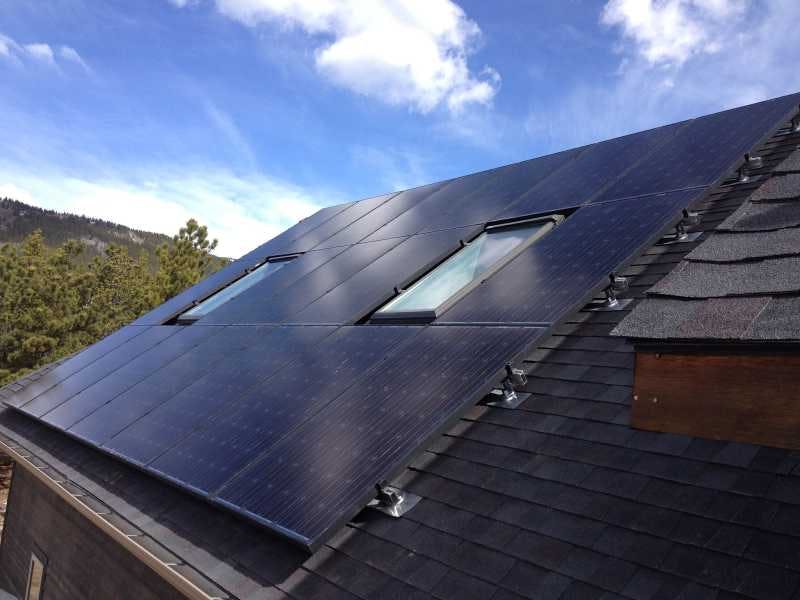 Golden Solar
614 10th St. Golden, CO 80401
For over a decade, Golden Solar has been the premier designer, developer, and installer of complete solar panel PV systems for residential and commercial installations throughout the state of Colorado. In the Denver metro area, the company specializes in microgrids: grid-tied systems with net metering, battery-backup systems with net metering, and off-grid systems. The firm is well-versed in roof-mounted systems and can install on any type of roof. It can also complete ground-mounted systems, solar carports, and solar awnings.
Golden Solar's professional and expert team made up of NABCEP certified installers gives its clients peace of mind when it comes to complicated installations. Many of the company's previous customers have commended its first-rate design and workmanship as well as the team's efficiency in addressing andy and all concerns from start to finish. Golden Solar is an active member of the Greater Golden Chamber of Commerce, the Colorado Renewable Energy Society, and the Colorado Solar Energy Industry Association.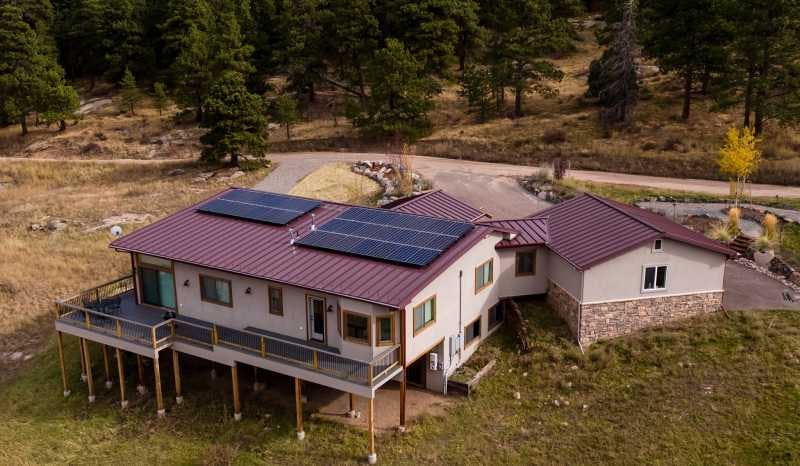 Namasté Solar
888 Federal Boulevard, Denver, CO 80204
Namasté Solar has come a long way from its humble beginnings as a budding solar installation company in 2005. In its 15 years in operation, the company has grown to become a force in the residential and commercial solar industry of Colorado and now boasts an impressive track record of over 7,400 installations. This Certified B Corp company earned the trust and respect of homeowners, peers, and the entire nation in 2009: its solar installation atop the Denver Museum of Nature and Science became the stage where President Barack Obama and former Vice President Joe Biden signed the American Recovery and Reinvestment Act of 2009. Co-founder Blake Jones personally gave Obama and Biden a tour of the installation and discussed the revolutionary potential of solar.
Although the Namasté Solar's success has made it a household name across the U.S, it stays true to its roots, serving Denver, Boulder, and Front Range residents. The employee-owned company provides solar design, installation, and maintenance services through a customer-friendly approach that leaves out the overbearing sales pitch. Its competitive pricing is strengthened by its membership in the Amicus Solar Cooperative, a group of more than 50 high-quality solar companies across the nation that leverage national purchasing power, learn from each other, and remain locally owned and operated.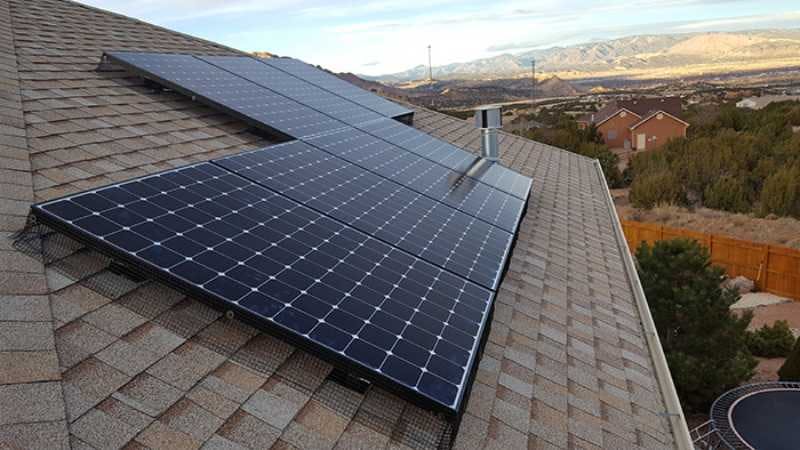 Photon Brothers
7705 W 108th Ave., Westminster, CO 80021
Photon Brothers offers Denver, Front Range, Tampa Bay, Orlando, San Luis Obispo, and Santa Barbara counties a personal approach to solar installation backed by years of experience. This Pueblo-based company was founded by brothers and fourth-generation Coloradans David and Matt Raichart. Matt brings a wealth of electrical experience to the company: he has been a master electrician for eight years and has specializations in lighting control systems and home automation. David, on the other hand, knows the solar industry by heart after working for a national solar company.
Photon's total of 15 years of experience as electricians and six years focused in the solar industry is further enhanced by their local knowledge. The company is fully dedicated to Colorado custom solar installations. Its team of veteran installation technicians and NABCEP Certified Installers do away with cookie-cutter installs and design each system to meet the individual needs of each client. These custom install practices include custom designs specific to the client's property, a critter guard to protect the system from Colorado's wildlife, a thorough walk-through of the system, and a financial benefit overview.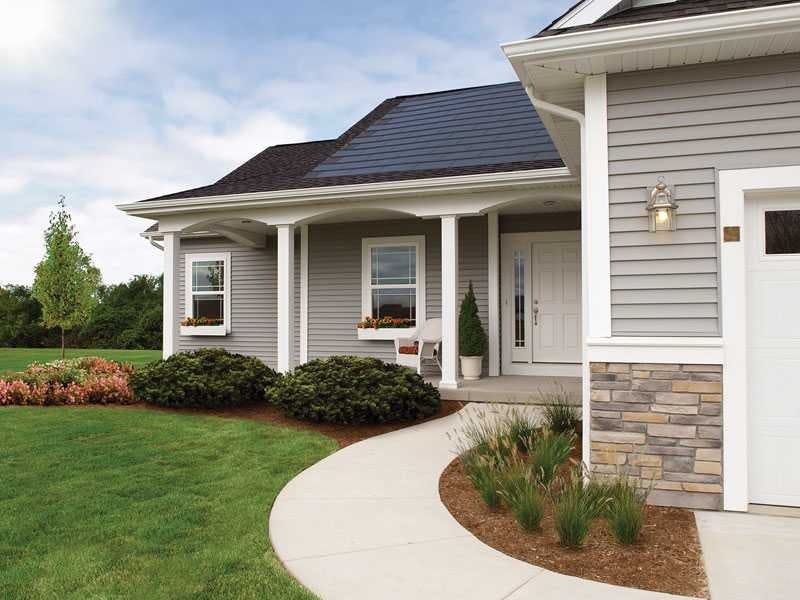 RGS Energy
110 16th St. Mall 3rd Floor, Denver, CO 80202
Denver-based RGS Energy is an innovator in the U.S. solar industry. The company possesses 30 years of experience in residential solar energy, from selling the first solar retail solar panels in 1978 to producing and designing its own panels for installations. The residential and small business commercial solar company has now installed more than 25,000 solar power systems. Today it is one of the nation's largest solar installers, serving all 50 states and all ten Canadian provinces.
RGS Energy has earned an impressive list of awards, including one of 2014's Top 10 Most Innovative Companies in Energy by Fast Company and a GLOBE Award for Environmental Excellence in Emerging Technology. In 2019, the firm's signature award-winning Powerhouse shingles earned the "Best Energy Efficient Product" in the 2019 International Builders' Show Awards from the National Association of Home Builders. The Powerhouse solar shingles operate as both a roof and solar product: they are installed directly onto the roof deck alongside standard asphalt roofing shingles. The Powerhouse is part of the company's comprehensive solar solution, which ranges from design, financing, permitting and installation to ongoing monitoring, maintenance, and support.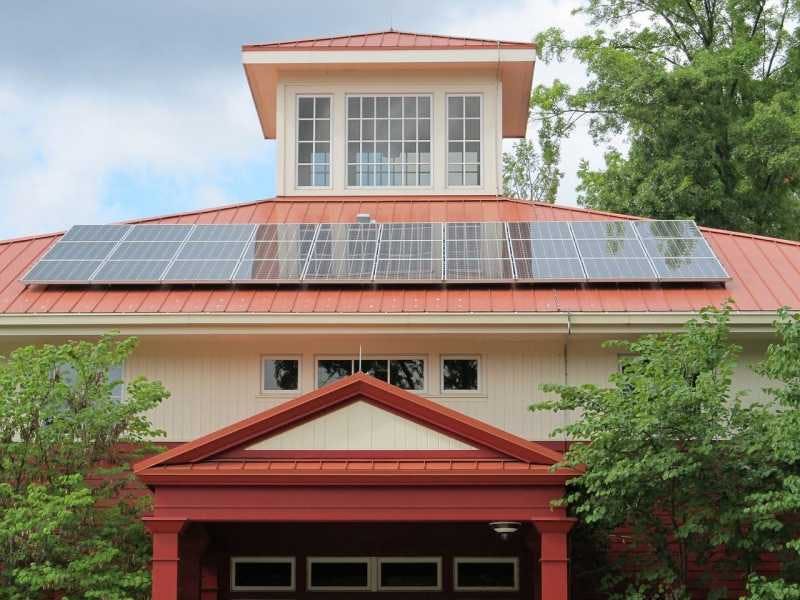 Sopris Solar
1266 S Jason St., Denver, CO 80223
Locally-owned and nationally recognized Sopris Solar is a residential and commercial solar installer serving Colorado and Wyoming. Named after Mount Sopris—which shapes the skyline of Carbondale and the lower Roaring Fork Valley outside Aspen—the Denver-based solar contractor is one of the foremost residential solar installation companies in the city. 60% of its project portfolio is dedicated to residential solar installations; the rest are commercial solar setups.
Sopris Solar's specialization and versatility in panel mounting make it a great choice for both off-grid and grid-tied solar setups. The company does roof-mounted solar installations, ground mounts, solar farms, energy storage, geothermal heating/cooling systems, as well as removal and reinstallation insurance claims. It uses only the high-quality solar power modules, inverters and racking systems.
Southard Solar
625 E 70th Ave Unit 5, Denver, CO 80229
Local solar company Southard Solar was born out of Douglas Southard's idea of building an off-grid green energy cabin. In a month, the Boulder-native was studying how to do it himself and decided to build a business at the same time. Today, Southard Solar partners with many different solar affiliates nationwide and provides solar panel installations for a number of major solar brands. The company has consistently placed on Solar Power World's Top 500 Solar Contractors since 2012.
Southard Solar has built a reputation for providing professional specialized solar projects for Front Range clients. It can mount grid-tied, off-grid, and grid-tied with battery backup setups for homes and small businesses. Other services of the company include removal, upgrade, and expansion of solar arrays, battery replacements, tiny homes designs, solar kits, and off-grid solar generators and trailers.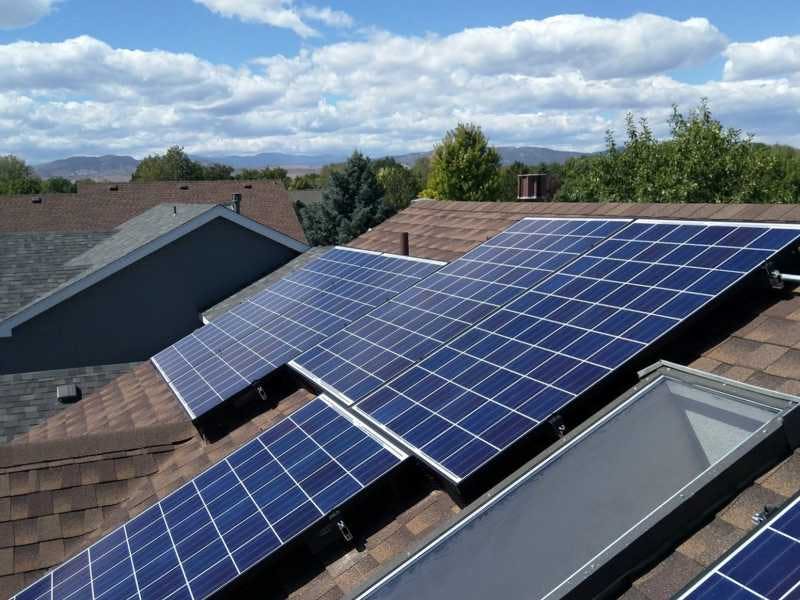 Suntalk Solar
9900 E. 51st Ave., Denver, CO 80238
Since 2010, Suntalk Solar has been serving the Colorado Front Range and surrounding communities with custom solar installations. This full-service electrical contractor specializes in solar installations for single-family residences as well as multi-family setups. From a low-voltage wiring and residential solar company established in 1987, Southard Solar has bloomed into a full-service solar installation company completing an average of 1000 projects per year.
Suntalk Solar's scalability for big jobs and the skill for tough jobs makes it a favored installer by many Denver homeowners. The firm's consistency and attention to detail are also some of the great notes many customers have left on stellar reviews of the firm online.