Solar power is the first choice for homeowners looking to make the move to renewable energy. If you want to install a solar energy system, you'll need to find a reliable installer capable of helping you through the entire process, from acquiring the necessary permits all the way through to set up and installation. Such a contractor will also ensure that all equipment is installed correctly and up to code and that the orientation of your system ensures maximum energy generation. Before you make any decisions check out our list of the best residential solar contractors in Escondido.
Our team has selected the top-performing solar contractors in the area based on their experience, their mastery of the trade, and their industry accreditations and certifications. We also considered various awards and press features and took a long look at all of their portfolios. Each of these contractors is capable of installing solar systems that effectively increase the value and performance of homes throughout Escondido.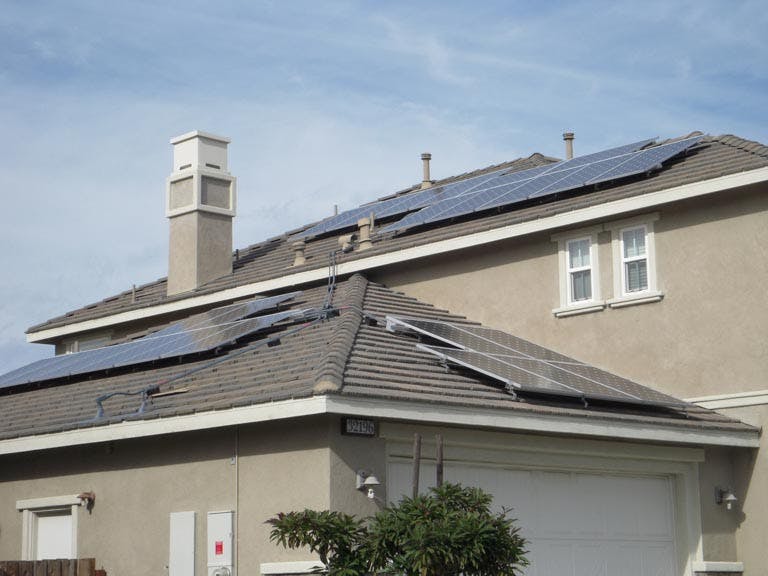 180 Solar Power, Inc.
334 W 3rd Ave., Escondido, CA 92025
With over 30 years of experience, and having worked on more than 2,000 projects, 180 Solar Power has developed significant expertise in the installation of solar systems throughout San Diego County, Riverside County, and all of Southern California. The family-owned company has performed work on both small-scale residential and large-scale commercial solar systems, with its State Licensed Master Electrician ensuring strict compliance with all building codes, safety practices, and installation requirements.
Instead of using a one-size-fits-all approach to its projects, the 180 Solar Power team bears in mind the disparate needs of clients and takes a unique approach to each individual installation. It provides custom designs tailored to address specific solar needs and expectations; whether a client needs a roof- or ground-mounted solar system, micro or string inverters, or a peak shaver or zero-out design, the firm has the necessary knowledge and resources to deliver it.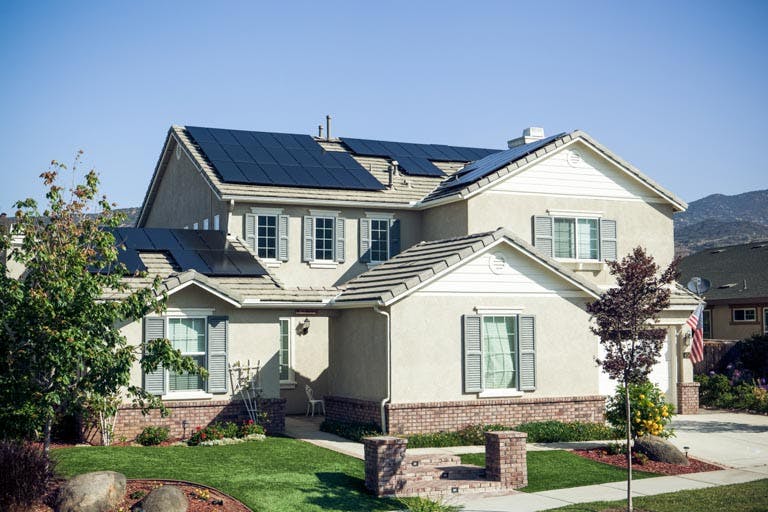 Alive Solar & Roofing
2557 Dundee Gln., Escondido, CA 92026
ALIVE Solar & Roofing offers the latest in high-tech, American-made solar and energy storage products, along with the highest quality roofing available for both residential and commercial applications. Our pricing is extremely competitive, and comes with our own expert in-house installation. Government incentives, and $0 down financing mean that you can spend nothing out-of-pocket and start saving now by eliminating your electric bill and immediately paying less monthly for the solar loan. Contact us today for more information.
Established in 2010, ALIVE Industries, Inc. was founded as a developer of utility-scale solar and energy storage solutions. ALIVE is a family-owned business, with no outside investors. ALIVE uses only the highest-quality equipment. Whenever possible, we use only U.S.-made equipment from U.S.-owned and privately held companies. A small, agile team of designers and installers perform at the highest level, with the support of a powerful network of suppliers, manufacturers, and engineers. Due to its structure, ownership and orientation, ALIVE'S overhead expenses are low (no warehousing, vehicle fleets, or traditional advertising). The focus of ALIVE Industries is on extreme quality and value rather than extreme growth or profit. Call or write today for the finest technology and service available in solar, roofing, and energy storage.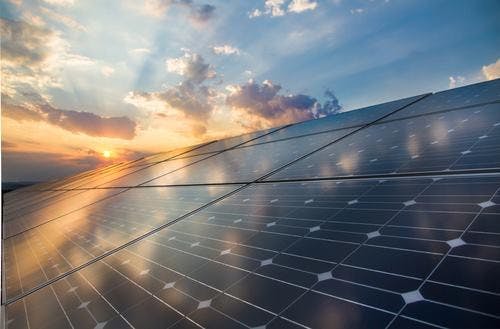 Aviara Solar Contractors
1939 Friendship Dr. Suite F, San Diego, CA 92020
Established in 2007, Aviara Solar Contractors has developed a reputation for quality products, comprehensive solar solutions, and exceptional, professional work. The firm was founded by Kamran Banayan, who leveraged his engineering background to develop renewable energy solutions at a low cost through innovation, optimization, and client collaboration.
The family-owned and operated solar service provider offers residential and commercial renewable energy solutions characterized by meticulous engineering and installation and outstanding support and warranties. Serving clients across Southern California, Aviara Solar Contractors can handle jobs of varying sizes and levels of complexity, ranging from premium solar panel installation and solar monitoring to designing and financing solar electrical systems. In addition to investing in quality professionals and improving its day-to-day processes, the firm is always seeking to broaden its integrated and focused portfolio of products and services.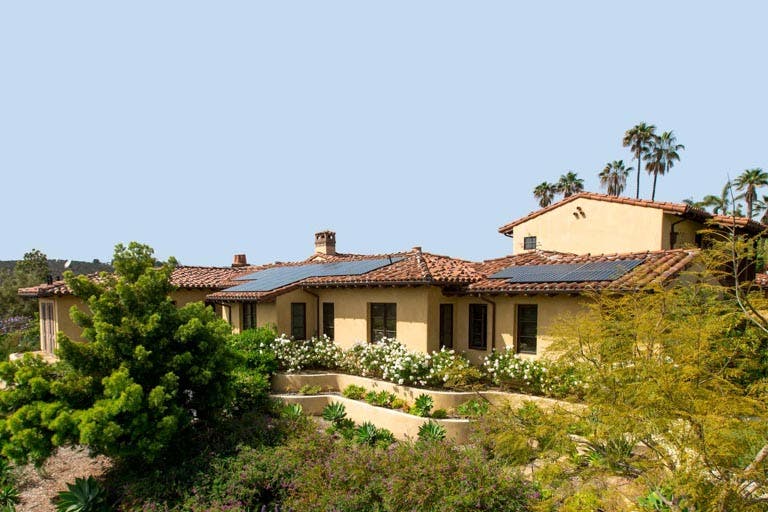 Baker Electric Home Energy
2120 Harmony Grove Rd., Escondido, CA 92029
Clients look to Baker Electric Home Energy for its extensive electrical contracting expertise. In over 80 years, its parent company, Baker Electric, has addressed the home energy needs of over 10,000 homeowners across Southern California. It primarily provides solar and home batteries, heating, air conditioning, and smart home solutions, all of which allow clients to generate, manage, and use their power in a financially-sound way. The firm has been trusted by utility companies as their solar contractor and by San Diego County homeowners for their solar PV installation needs since 2007. 
Over half of the firm's new business is driven by client referrals. Its strong business ethics, quality products, and attentive service serve as a testament to the firm's capabilities. In addition to creating lasting value with its impressive energy solutions, Baker Electric Home Energy supports its local community through partnerships with The Jacobs and Cushman San Diego Food Bank, Boys and Girls Clubs, Junior Achievement, Habitat for Humanity, and others.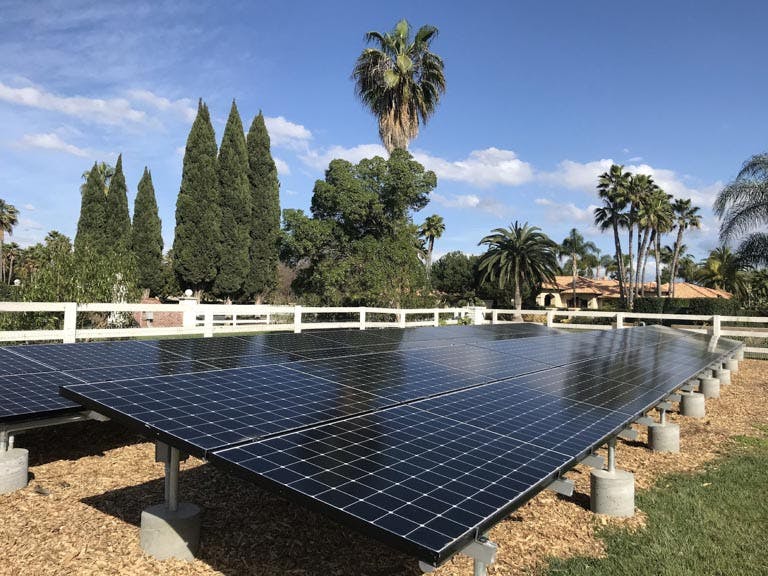 Cosmic Solar
943 Poinsettia Ave. Suite #401, Vista, CA 92081
Offering a complete line of solar solutions, Cosmic Solar helps homes and businesses across Southern California harness clean and unlimited solar energy in an effortless, seamless manner. The firm promotes this sustainable approach by providing design and installation, solar electric or PV, solar hot water, and solar pool heating solutions, among others.
The firm previously worked on a project for the King Residence in Rancho Santa Fe. The homeowners wanted to install a low-profile solar system, which required a 350-foot trench through well-manicured grass and around gas, sewer, electrical, and water utility lines. Due to its complexity, the project cost around $37,500 after government incentives but will save the homeowners approximately $750 a month on their electric bill. The entire installation took a week, with three days dedicated to digging and concrete work and two days devoted to electrical work.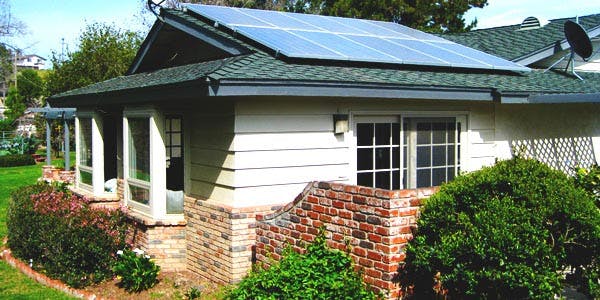 Golden West Energy
31454 Palos Verdes Dr., Escondido, CA 92026
Serving the counties of San Diego and Riverside for almost three decades, Golden West Energy is a solar contractor and a North American Board of Certified Energy Practitioners (NABCEP) certified solar installer. The firm's projects are primarily driven by repeat and referral clients, a testament to the firm's commitment to trust, integrity, and quality in each system design or installation. Golden West Energy's competitive prices and overall value have made this track record possible.
The firm offers a wide range of residential, non-profit, and commercial benefits that all translate into client satisfaction. Solar consultation, design, installation, monitoring, and maintenance services comprise Golden West Energy's roster of distinguished solar energy solutions. For the firm's discerning clients the firm offers processes that meet the highest standards and uses the most durable, high-quality materials.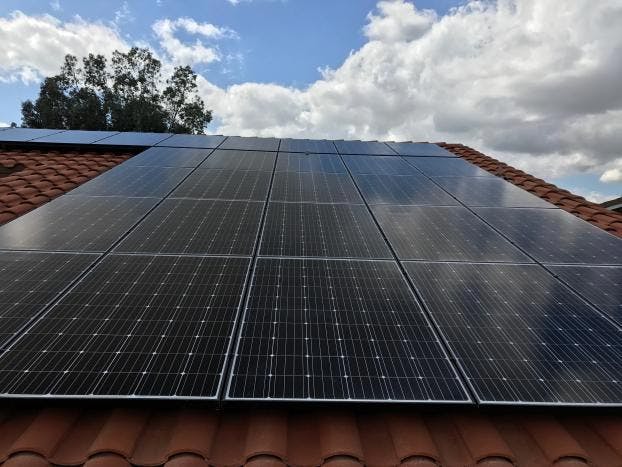 GR8 Energy
1611-A S Melrose Dr. Suite #181, Vista, CA 92081
GR8 Energy has been providing the Greater San Diego Area with exceptional residential and commercial solar design, installation, and financing since 2008. Through reliable service, established processes, and strict adherence to industry codes and standards, the firm has amassed an impressive roster of clients and industry connections. Since its establishment, GR8 Energy has installed over ten million watts of solar power and helped home and business owners reduce pollution, upgrade their properties, and control their future energy costs.
One of the firm's primary goals is to design systems that reduce its client's dependence on grid-supplied power. In each project, the GR8 Energy team gathers information and determines the best type of solar array and the best position for maximum energy collection. The firm then obtains the required permits and materials for the project before proceeding with installation. The team also helps clients apply for available rebates and tax credits to defray costs.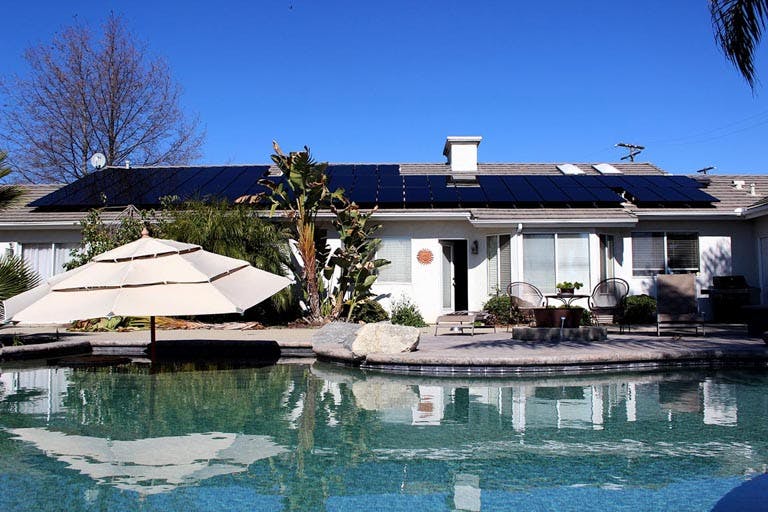 Integrity Solar Electric Corp.
2120 W Mission Rd. Suite #130, Escondido, CA 92029
Integrity Solar Electric Corp. is a full-service solar electric and renewable energies firm that provides a slew of solar photovoltaic (PV) solutions throughout Southern California. The family-owned and operated firm extends its expertise through comprehensive design, engineering, sales, installation, and other similar services. As a general contractor, the company also provides services for roofs, windows, carports, pergolas, additions, and more.
The expert team draws upon years of experience installing residential and commercial solar PV systems ranging from 3KW to 25KW and 30KW to ½ megawatt, respectively. Its members have worked at San Diego Gas and Electric (SDG&E), bringing in-depth knowledge and experience navigating solar design and integration. Some of them have worked at Wall Street, equipping financiers with a deep understanding of options when it comes to financing residential and commercial solar applications.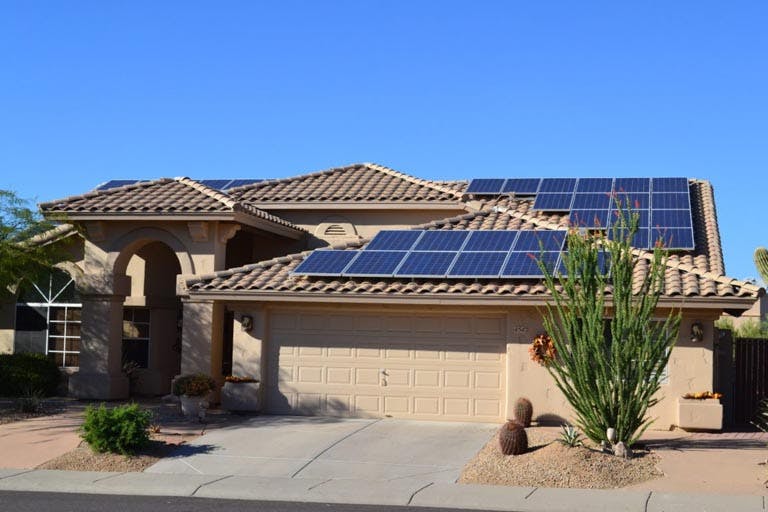 Natural Energy USA
970 W Valley Pkwy. Suite #702, Escondido, CA 92025
To champion his commitment to educating and implementing the use of renewable energy in the Western U.S., Ted Mount founded Natural Energy USA in 1977. The family-owned company has since designed, installed, and maintained solar systems for over 33,000 clients throughout Southern California. Its areas of expertise encompass residential, commercial, and specialty solar energy applications and the firm touts a multifaceted team of NABCEP-certified and accredited installers.
Natural Energy USA offers a slew of renewable energy services designed to help home and business owners maximize energy sources, from complete solar system installations to energy efficiency optimizations.  It also carries a wide range of U.S.-made mono- and polycrystalline solar panels, solar pool heaters, solar hot water collectors, components, and packaged systems.

Palomar Solar and Roofing
1526 Sterling Ct., Escondido, CA 92029
Steadfast in its commitment to delivering exceptional solar energy solutions, Palomar Solar and Roofing has established itself as one of the leading boutique solar installation companies in Southern California. The firm takes a creative and solution-oriented approach to each project, tailoring its processes to meet disparate needs and expectations. The firm does not use subcontractors; its in-house team of installers and professionals handles every aspect of a residential or commercial solar energy installation or roofing project. 
Unlike other solar companies, the firm's consultants maintain constant communication with clients throughout the project and thereafter. For Palomar Solar and Roofing, communication is paramount to ensure mutually invaluable relationships with clients and professionals alike. In a Newport Beach project where the firm had to install 28 LG solar panels and 28 Enphase microinverters, the biggest challenge was getting approval from the HOA. Due to the fact that the firm has completed several projects from the HOA, the process was seamless.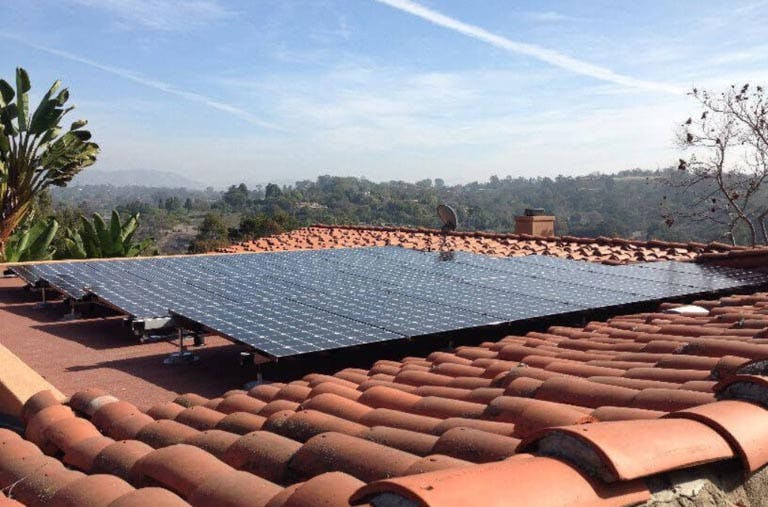 San Diego County Solar
5145 Avenida Encinas Suite A, Carlsbad, CA 92008
San Diego County Solar has been helping homeowners in the area successfully make the switch to clean, renewable energy since 2010. It does so through comprehensive solar services that include installation, repair, expansion, removal, reinstallation, as well as solar panel cleaning. Additionally, the firm is authorized to perform warranty repairs or replacements for SMA, SolarEdge, and Enphase inverters.
Each San Diego County Solar project receives the same level of safety, quality, and customer service even if the firm isn't the original installer; this approach helps the firm ensure complete client satisfaction, no matter the level of complexity. The firm is led by solar industry veteran Mike Davidson, who has extensive experience consulting, designing, and installing solar power systems. He has undergone training from a number of leading solar equipment manufacturing companies and also performed installations as a volunteer and team leader at GRID Alternatives: a non-profit organization that installs solar power systems and provides job training for various communities throughout the country.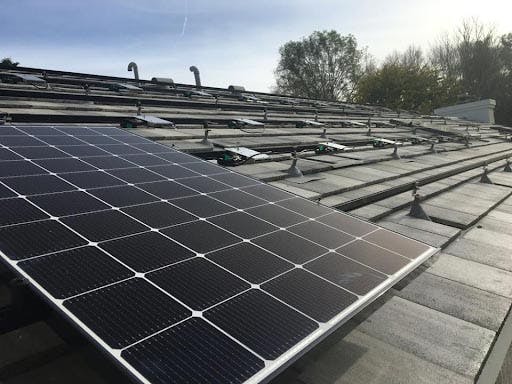 Skelly Electric
440 N Hale Ave., Escondido, CA 92029
For almost four decades, Skelly Electric has installed electrical systems for residential and commercial properties in San Diego County and its surrounding areas. It leverages that experience to provide innovative design-build solutions in the electrical, solar, and car charging fields. This combination of industry expertise and access to the highest quality products and technology enables the firm to create lasting value in every project it handles. Due to the firm's commitment to client satisfaction, a large percentage of Skelly Electric's business comes from repeat and referral customers.
Clients and industry partners have vouched for the team's competitive pricing, due diligence, and professionalism. Its members are skilled in working in a collaborative environment, and they continuously improve the quality and value of their work by keeping abreast of industry trends and innovative practices.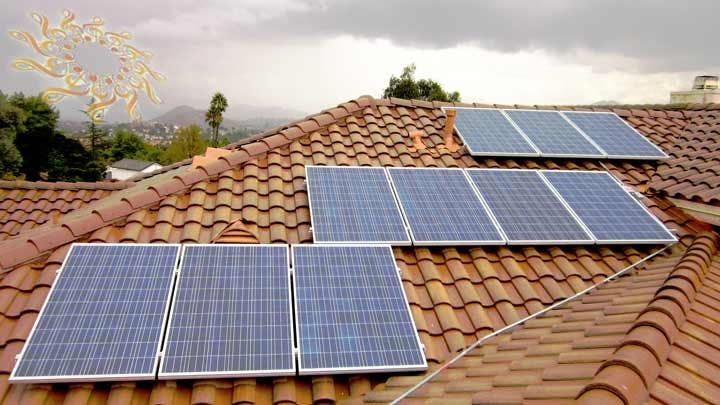 Solar Symphony
341 N Engel St., Escondido, CA 92029
Led by a second-generation general contractor and a management team with over 40 years of combined contracting experience, Solar Symphony has the background and resources to provide unparalleled solar energy and distributed generation technologies. The firm has installed more than 600 residential solar systems across Southern California.
Solar Symphony offers quick turnaround, from contract signing to grid interconnection. It does not subcontract design or installation and performs the work in-house, which enables the team to take control of all aspects of a project. In addition to completing projects on time and according to budget, the firm provides solid warranties and free solar monitoring for the life of a system.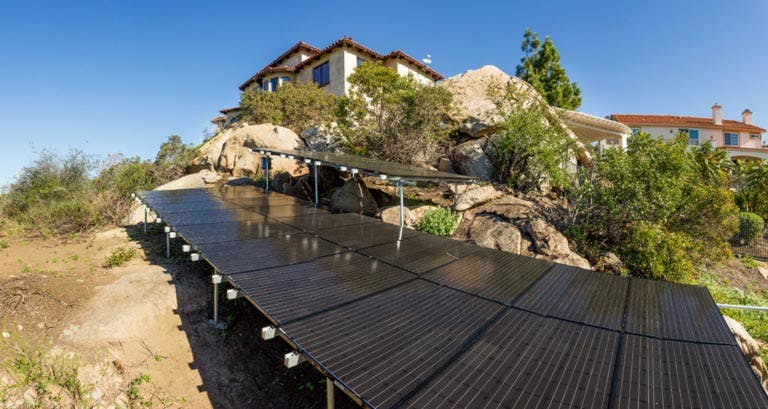 Strata Homes & Solar
1507 E Valley Pkwy. Suite #3-339, Escondido, CA 92027
More than 35 years' worth of construction work and contracting experience goes into every project handled by Strata Homes and Solar. Founded by veteran builder Dan Pines, the firm formerly known as Dan Pines Construction builds distinctive, high-quality homes and solar energy systems throughout San Diego, Orange County, and Riverside County. It primarily serves homeowners, multi-dwelling buildings, and commercial businesses in these areas. The firm has amassed a loyal clientele since its first project.
The company's success and strong client base can be credited to its commitment to complete customer satisfaction; it provides quality products, professional installation, and outstanding value in every project. The team performs processes up to current standards, ensures job site safety, and delivers projects on schedule. Additionally, Strata Homes and Solar does not outsource jobs: it has an in-house team of installers, technicians, and analysts, who are certified professionals and stay abreast of the latest industry trends and innovations in technology.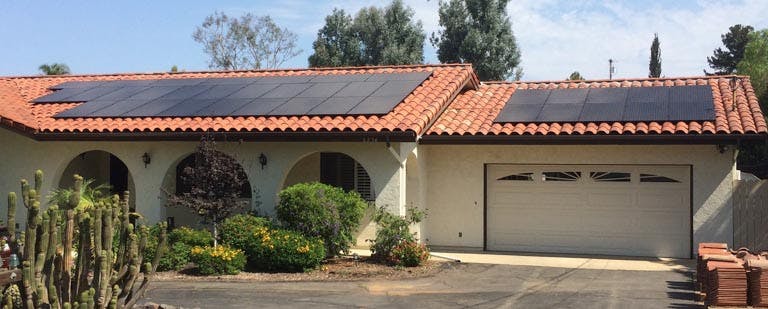 Sungenia
14256 High Valley Rd., Poway, CA 92064
In the short time since its founding in 2014, Sungenia has established itself as one of the premier providers of solar solutions in San Diego County. It offers complete turn-key solutions that include design, permitting, installation, and maintenance. Having completed over 200 projects since its establishment, the veteran-owned firm has experience in every type of residential solar installation.
Sungenia is a custom designer that works on a single project at a time, allowing the team to monitor and respond to all of a customer's needs at a moment's notice. Thanks to this personalized care, the family-owned business receives a steady stream of referrals. Past clients have praised Sungenia for its extensive industry knowledge, technology expertise, and quality workmanship.