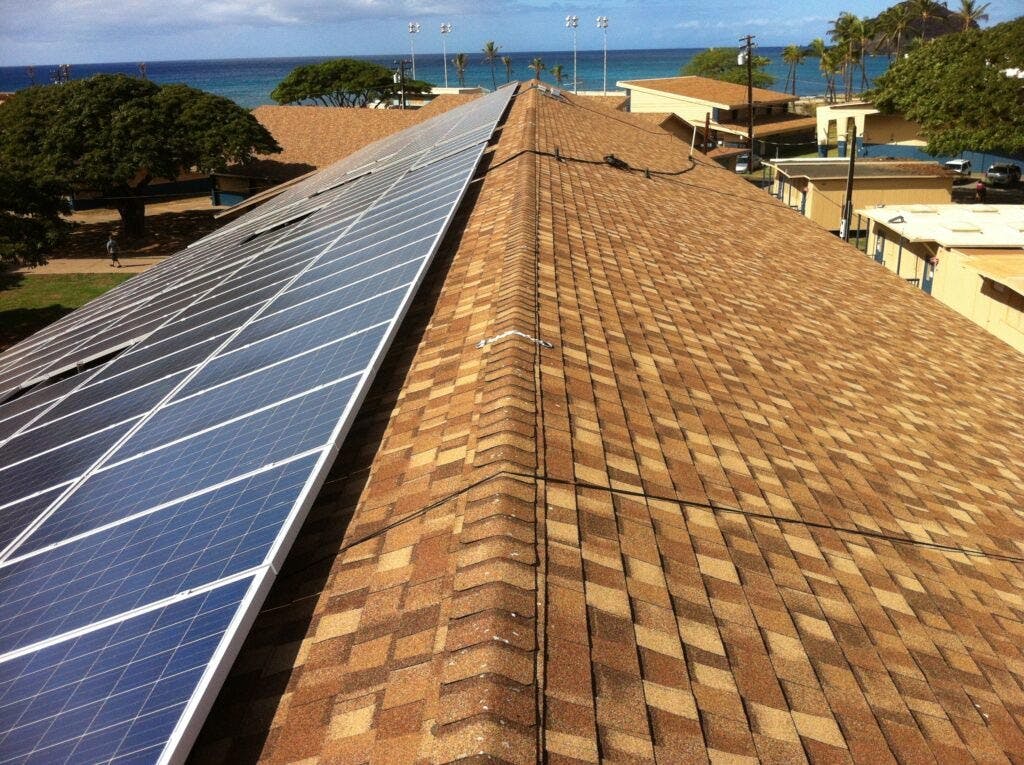 Cool Roof Hawaii
1038 Queen St., Honolulu, HI 96814
Since 2007 Cool Roof Hawaii has provided great service to its clients through the excellent quality and value of its wor. The firm offers primarily residential, commercial, and industrial roofing and waterproofing solutions, from installing PV or cool roofing to fitting skylights and solar fans.
The Cool Roof Hawaii team is unwavering in its dedication to professionalism and integrity, doing its parlt as a member of the Building Industry Association of Hawaii and the Roofing Contractors Association of Hawaii. For excellence in its craft and its dedication to customer service, the firm made it on Building Industry Hawaii's list of Hawaii's Top 10 Roofers. And the firm continues to generate overwhelmingly positive reviews. Past clients find the firm's service professional and the team friendly and courteous.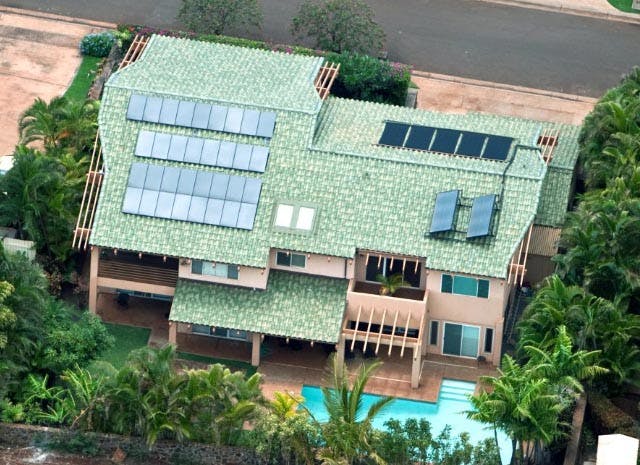 Haleakala Solar
99-1265 Halawa Valley St., Aiea, HI 96701
Having installed its first solar system in March 1977, Haleakala Solar has since expanded its services to include engineering, financing, and consulting. The firm began with just one man, Jim Whitcomb. Today the company has 172 employees adept in a variety of trades and fields of expertise pertaining to solar energy solutions. It has installed over 14,000 systems throughout the state and continues to spearhead the growth of the industry by testing and installing both new and proven technologies for residential, commercial, and government clients. And the firm is one of the few solar companies in Hawaii to have been around long enough to back up a 25-year warranty.
One of the firm's past clients is Chef Sheldon Simeon, owner and head chef of Tin Roof and a top-three finisher on Top Chef. Chef Simeon's hired Haleakala Solar to install hot water and PV solar systems to increase his home's sustainability. Originally, his electric bills ranged from $500 to $600 a month, sometimes going over $700 in the summer. After the installation of the systems, his bill was less than $20 a month.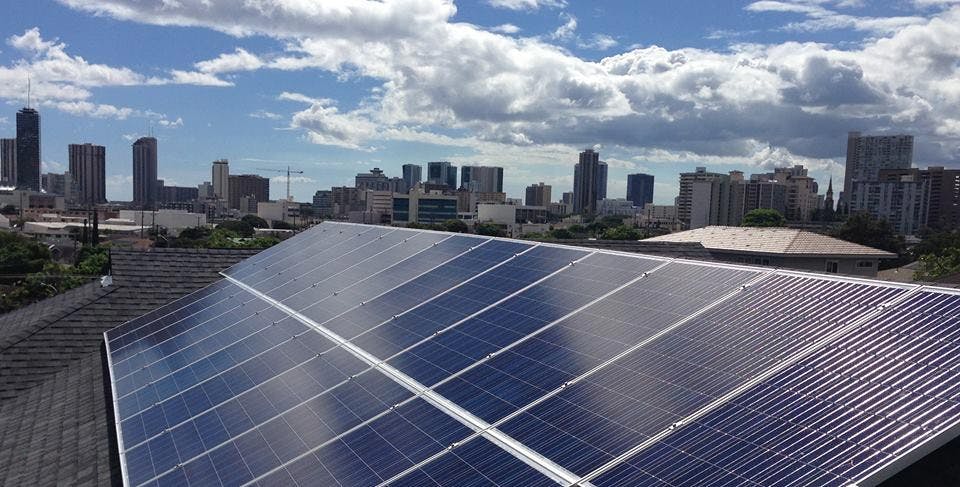 Hi-Power Solar
98-723 Kuahao Pl., Pearl City, HI 96782
With three decades of solar industry experience, Ron Romero founded HI-Power Solar in 2010. Since then, the firm has helped ensure the success, performance, and reliability of Oahu's solar systems through its full-service installations of PV and solar hot water systems.
Hi-Power Solar's growth is driven primarily by countless satisfied customers and their referrals. With the goal of helping more people cut down on electricity costs, the firm created the Laulima Referral Program. Under this program, clients receive $500 for every referred PV system and $100 for every referred solar hot water system that is contracted and installed. Guidelines and restrictions apply, and the referral must be completed prior to the referred customer signing the contract.

Island Pacific Energy
521 Ala Moana Blvd. Suite M302, Honolulu, HI 96813
Since 2007 Island Pacific Energy has been helping Hawaii residents make the move to clean, efficient, and environmentally-friendly energy with its remarkable solar solutions. The firm has saved clients money with creative financing options as well as products backed by the industry's best warranties. It is a full-service solar company based in Honolulu, providing development, integration, engineering, and procurement.
Touting a hundred percent customer satisfaction rate and a roster of clients that includes some of the most respected companies and organizations in the state, Island Pacific Energy's reputation is second to none. Perhaps one of the firm's most notable offerings is a unique financing program, which allows homeowners to purchase a PV system with no down payment and use the savings to pay for the system in less than six years. This program has helped several homeowners own a system and save money on their electric bills from the first day of installation.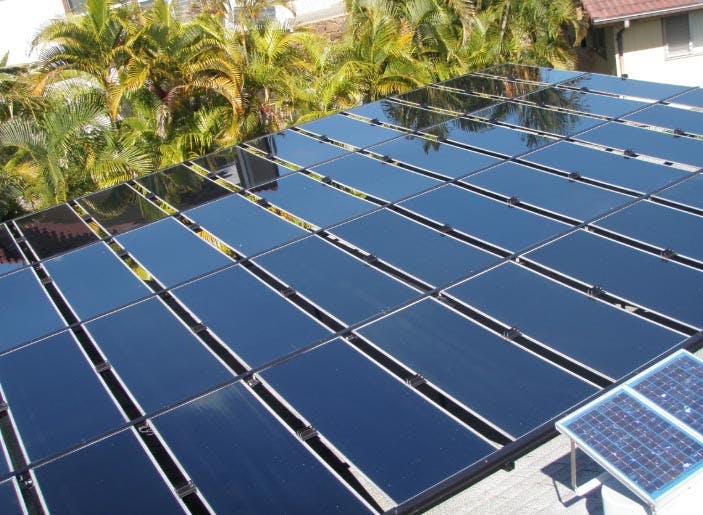 Mercury Solar
850 West Hind Dr. Suite #100, Honolulu, HI 96821
Home and business owners throughout Oahu and the rest of Hawaii have been the recipients of Mercury Solar's cost-effective solar designs for nearly 35 years. With over 10,000 satisfied clients, the firm is proficient in customizing systems to meet the most disparate, unique needs. The firm does more than PV systems; the company is adept in all aspects of solar design and well-versed in customized solutions for various heating, cooling, and electricity needs. Its professionals have been working in the local solar industry for decades, bringing a wealth of knowledge and skills in solar energy solutions to each project. The firm has gained a spot on the 2013 list of the Top 250 Solar Contractors in the United States, curated by Solar World.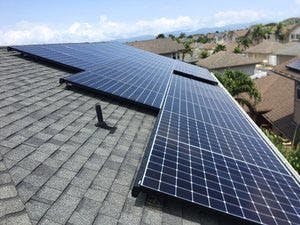 RevoluSun
660 Ala Moana Blvd., Honolulu, HI 96813
By offering expertise in all phases of the design and installation of solar systems, RevoluSun ensures coordination and quality throughout every project. With its in-house electricians, air conditioning technicians, rackers, roofers, carpenters, and maintenance professionals, the firm serves as a one-stop-shop for various home improvement needs, particularly energy, air conditioning, and roofing.
The solar contracting firm has completed over 8,000 residential PV installations. The company made it on Hawaii Business Magazine's Top 250 Companies in 2018 and was featured a number of times in the same publication. In addition to creating lasting value with its sustainable energy solutions, RevoluSun volunteers and supports several local non-profit organizations, which continue to advance and make Hawaii a better community.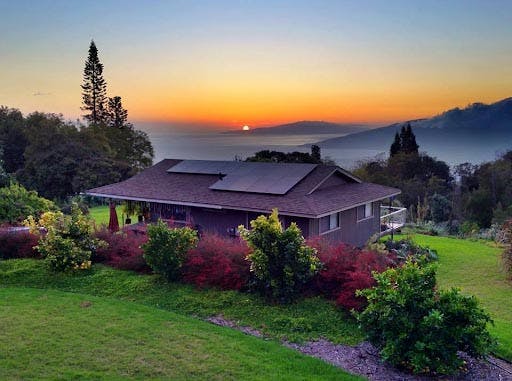 Rising Sun
269 Papa Pl. Unit #14, Kahului, HI 96732
With two decades of industry experience, Rising Sun is one of the leading solar companies in the state. Founded in 1986, the firm is the largest solar energy company in Hawaii today, with offices in Maui, Big Island, Oahu, and Kauai. Since its installation of the seventh Net Metered PV system on Maui, the firm has helped promote sustainability and pave the way to energy independence by providing design, installation, financing, and maintenance for a diverse set of solar energy systems.
For Rising Sun, client satisfaction is always the first priority. All of the firm's installations are executed in a documented, timely manner using the industry's best practices. Rising Sun's quality control process and its 20-point checklist ensure the reliability and performance of its systems. All of these systems come with a 5-year parts and labor warranty, while the solar panels carry a 25-year warranty.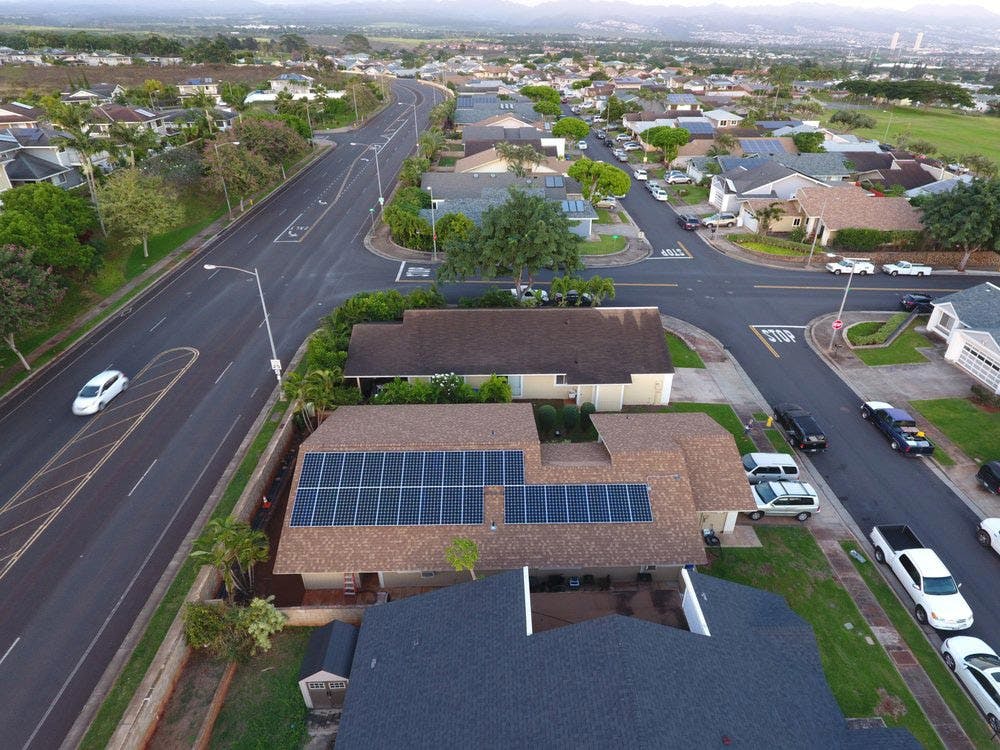 Skyta Construction & Roofing
3026 Alencaster Pl., Honolulu, HI 96816
Full-service remodeling, design, build, and roofing company Skyta Construction and Roofing has been vetted by and works with approved contractors and electricians to provide Honolulu clients with quality and affordable PV solar energy systems. The firm has partnered with several leading brands like Tesla, Solar City, Liberty Mutual, Dividend Finance, and Spruce. Additionally, the firm's builders have over two decades of experience in framing, finish work, and plumbing. The team provides free inspection for storm damage and determines if clients are qualified for repairs and replacements through homeowner's insurance. Numerous clients have vouched for Skyta Construction and Roofing's excellent attention to detail, as well as their knowledge and professionalism.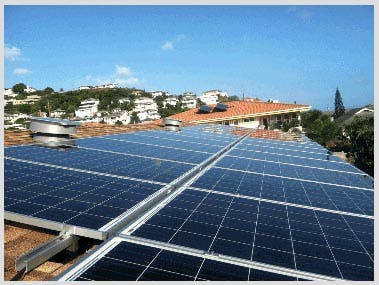 Solar Help Hawaii
922 Austin Ln., Building B1, Honolulu, HI 96817
Past clients have looked to Solar Help Hawaii for its extensive experience in the solar industry, as well as its free consultations, excellent customer service, and its impressive incentive programs. The firm is an ally of the Hawaii Energy Program, helping the residents of the state heat their water and cool their environment in the most efficient and cost-effective manner possible.
From complete home systems to solar AC systems, Solar Help Hawaii offers a wide range of products and services. It is most known for its solar panel installation services and consultations on the best home energy solutions. The firm provides solar water heaters, solar attic fans, PV panels, pool heating systems, solar hybrid split system AC, solar repair and service, solar panel cleaning, and more.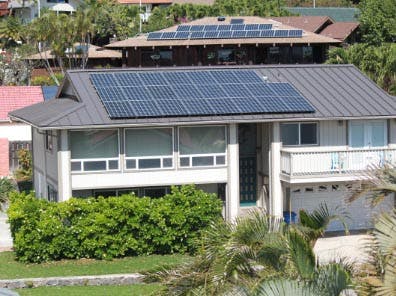 Surface Shield Roofing Company
3442 Waialae Ave., Honolulu, HI 96816
From asphalt shingles and standing seam metals to protective coatings and everything in between, Surface Shield Roofing Company offers a full range of roofing solutions. The firm is well-versed in the various facets of maintaining, restoring and replacing residential, commercial, industrial, and institutional roof systems. As a member of the National Roofing Contractors Association and as certified installers and applicators of established brands, Surface Shield is dedicated to upholding professional practices and keeping abreast of emerging technologies and techniques. 
With a focus on ethics and accountability, Surface Shield provides home and business owners with well-coordinated, hassle-free experiences. Even with the most discerning clients, the roofing company offers exacting and satisfactory attention to detail as well as precisely executed installation processes. The firm uses the finest materials in the industry, fulfilling the durability and aesthetic standards that every project deserves.