Despite being the "Sunshine State" it wasn't until recently that Florida legislation permitted the leasing and installation of solar panels. Since then some of the largest solar companies in America have expanded into the state, and it has quickly joined the top three states in the country with the highest number of residential solar panels. Currently, Florida incentives include rebates for both solar electric and solar hot water systems. Rebates coupled with a homeowner's solar panel installation could cut 50% off your start-up bill.
We have curated this list of the 15 best solar contractors in Jacksonville. They were chosen based on merit, media presence, and their work history. We also looked at the level of client satisfaction these providers have generated and took into consideration their national rankings and the service area they cover.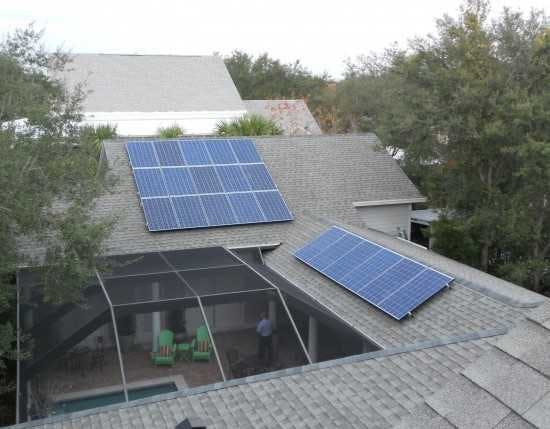 A1A Solar Contracting, Inc.
10418 New Berlin Rd. Unit #223, Jacksonville, FL 32226
Named by the Jacksonville Business Journal among the area's fastest-growing businesses, A1A Solar Contracting has installed over three megawatts of energy both in the residential and commercial industries. It handles every facet of a project, from drafting and design all the way to inspection and installation: it does not subcontract any of the work. It is the only firm on this list and in northeast Florida to attain national board certification in photovoltaic (PV) and thermal contracting by the North American Board of Certified Energy Practitioners and adheres to a very simple installation process. The firm typically only takes two to four days to complete a project; its goal is to avoid disrupting a client's day-to-day routine. Nationally ranked among the country's leading 250 solar contractors, the firm is led by Pete Wilking, who has a background in both engineering and financing.
Under his leadership, the firm has been honored with awards from bodies such as Associated Builders and Contractors. It most notably worked on the roof of the historic Chandlery Building in Fernandina Beach.

American Solar Power
4720 Salisbury Rd., Jacksonville, FL 32256
Extending its services throughout Northeast Florida, American Solar Power uses satellite imagery and the latest technology to custom design solar power systems for each of its clients. Its team conducts a thorough check of each client's roof to understand its condition and its capacity to handle an electric service panel. The firm handles every part of the process: from engineering to securing all of the necessary permits for arranging net metering papers and installations, clients should expect a hands-on, engaged, and streamlined approach. The firm provides its clients with its very own monitoring app called "Enlighten" which enables homeowners to monitor and track their solar electricity production via their smartphones or laptops. Its panels and micro-inverters come with a lifetime roof attachment warranty.
Manned by a team with over several decades of experience, American Solar Power has been in the industry since 1986. It is led by founder Mark Krenn, one of the state's earliest solar contractors. Under his leadership, the firm has maintained affiliations with several important industry organizations, placed in national rankings, and has installed over thousands of solar panels and water heating systems.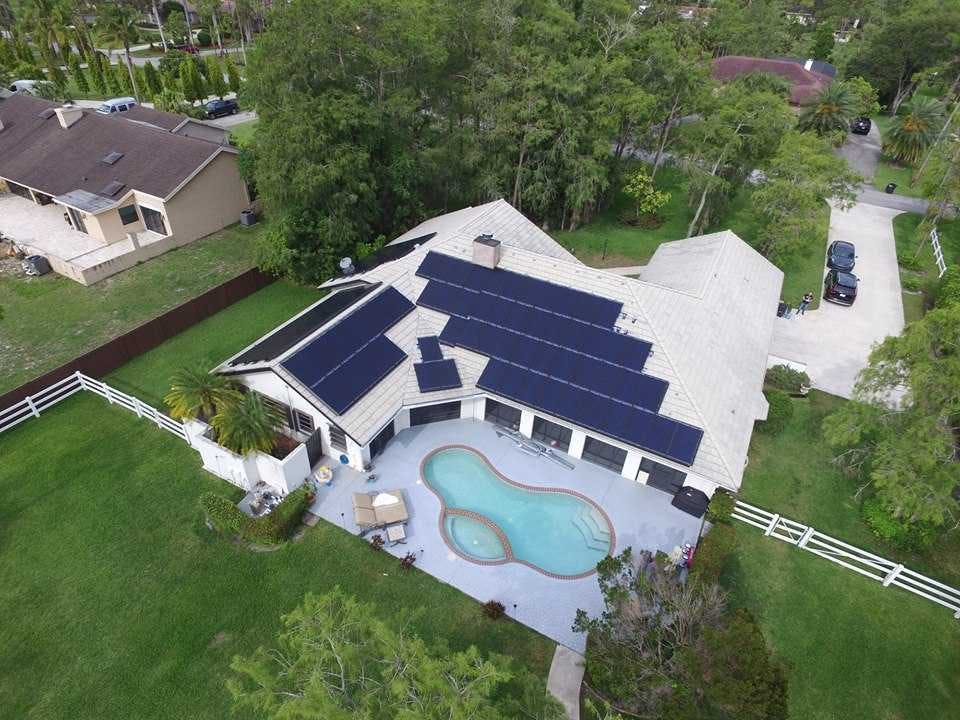 Goldin Solar
3662 Avalon Park E Blvd. Suite #2061, Orlando, FL 32828
Recognized as one of Florida's largest and highest rated solar installers, Goldin Solar has installed nearly a thousand systems and has generated over 11,316,763 kilowatts per hour. All of the firm's panels come with a 25-year warranty on energy production, meaning its team can be contacted at any time if any issues arise. It uses only the latest technology throughout the entire installation process and provides its clients the ability to monitor their solar panels in real-time.
The firm offers its clients affordable and reliable equipment and holds three licenses: solar, electrical, and roofing. Additionally, on average, its customers recover the cost of their systems in just seven years and earn a 12% return rate. For more information about Goldin Solar, you can visit their website here: https://goldinsolar.com/.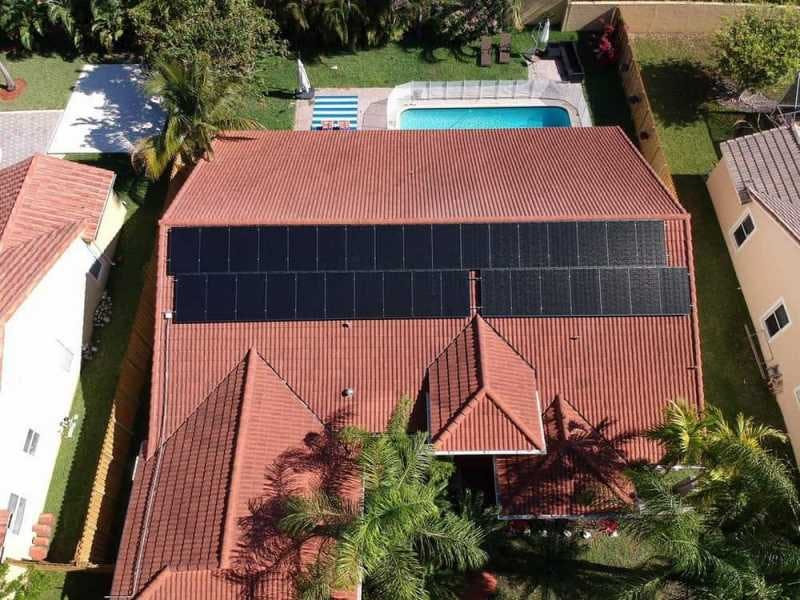 Go Solar Power
841 Prudential Dr., Jacksonville, FL 32207
Headquartered in Delray Beach, Go Solar Power has multiple offices throughout Florida and provides both commercial and residential services. It has been working in the area since 2014 and has assisted over 100,000 homeowners nationwide. Its team is comprised of over 20 solar and battery specialists, ten power care specialists, and ten technical experts. The firm is a proud Certified Tesla Powerwall Installer and also provides several customized packages. In line with this, Go Solar provides an extensive variety of loans such as a PACE loan or lease with each of its systems. This means that so long as a homeowner has a credit score of 650 and above, they may avail a system with Go Solar. Additionally, it installs panels with no necessary down payments and can cover up to the first three months of a client's payment plan.
The firm and its exceptional work have been featured in television multiple times. Most notably, it was on Fox News, CNBC, ESPN, MSNBC, and Bravo. It has secured a solid reputation for itself for its use of exemplary software to assess a home's solar needs, in addition to its previously mentioned savings and loans plans.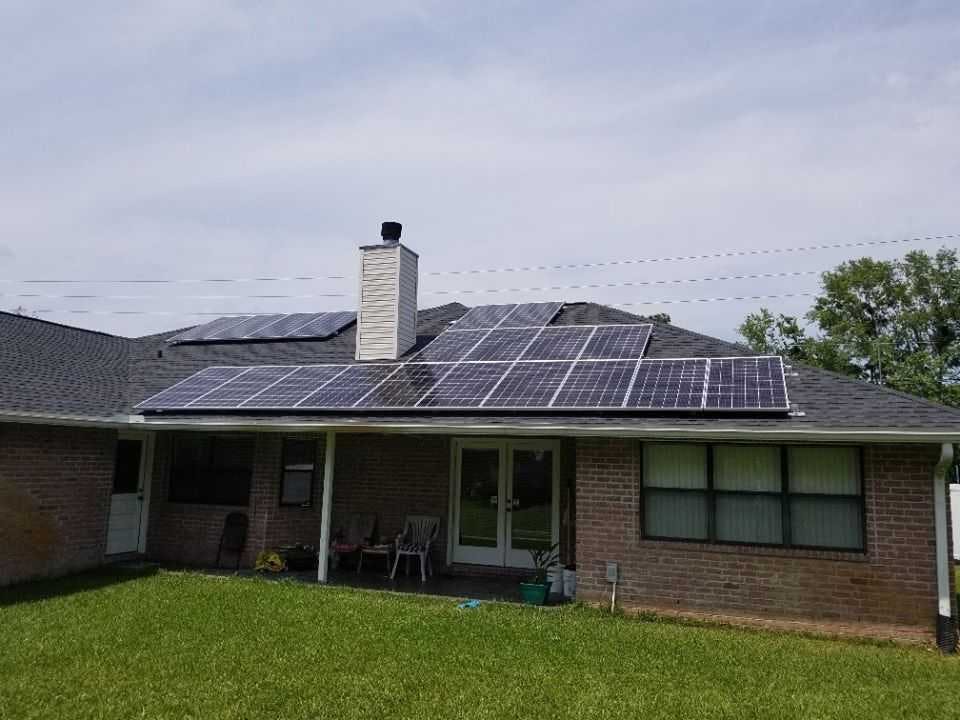 iQ Power
691 Progress Way, Sanford, FL 32771-6989
iQ Power is a leading figure in the solar energy and solar pool-heater markets. It works with solar-powered homes and has produced over 2,500 kilowatts since its inception. Having served nearly 20,000 clients, the firm provides its clients with free energy evaluations and is also capable of handling the repair of a wide range of solar equipment and water treatment systems. It also offers zero money down and uses a zero upfront approach, enabling homeowners to kickstart their savings as soon as they work with iQ Power. The company is led by Ivy Gilbert, who has over a decade of experience in the solar and renewable energy movement. Under her leadership, the firm has established a solid reputation for itself with a 4.8 rating on Solar Reviews, based on a pool of 100 reviews from its previous clients.
Because of this, Solar Reviews named the firm as one of its Top 100 installers of 2019. The firm also boasts several other national rankings: Solar World consistently named the firm among its leading contractors for the past five years.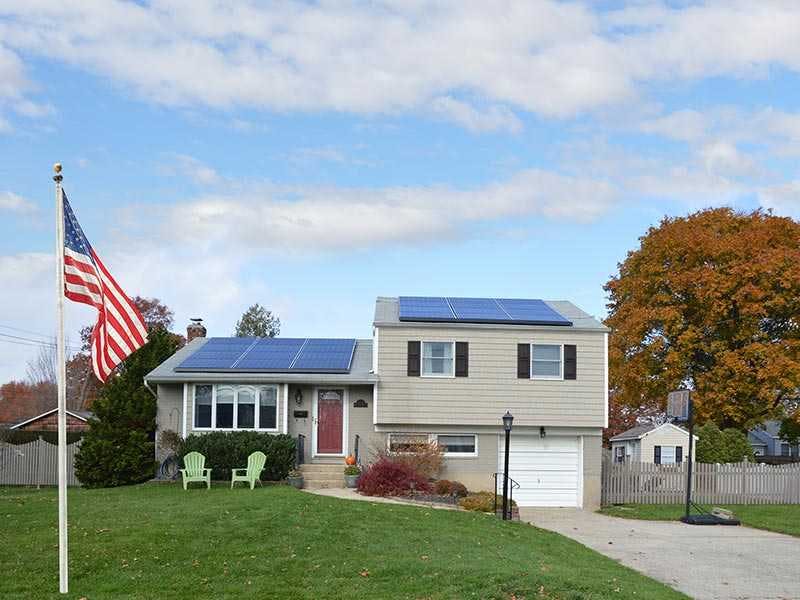 Peak Solar
1021 Hillsboro Mile, Hillsboro Beach, FL 33062
From homes to Fortune 500 headquarters, Peak Solar has worked with over 2,500 clients and has installed 48 megawatts since its establishment. It has two full-time engineers on its staff and handles designing, building, and maintaining all of its solar systems. Strategic partnerships with brands such as Solar World, Renogy, Solar Edge, and Enphase, Peak Solar offers turn-key solutions and pre-packaged kits for clients who don't require custom panels. These packages come in three forms: 5.5 kilowatts, 7 kilowatts, and 10 kilowatts. The first type is ideal for three to four-bedroom homes, while the 7 and 10-kilowatt options cater to larger homes and businesses. Additionally, the 10-kilowatt package comes with Tesla compatible solar edge inverters.
The firm was founded by John Bucher Sr. who has over three decades of industrial and mechanical engineering experience. He is the inventor and co-inventor of over a hundred patents and has been distinguished with several awards for his innovations. He runs Peak Solar with his son John Bucher Jr., who is often credited for growing the company into one of the area's largest online solar panel retailers.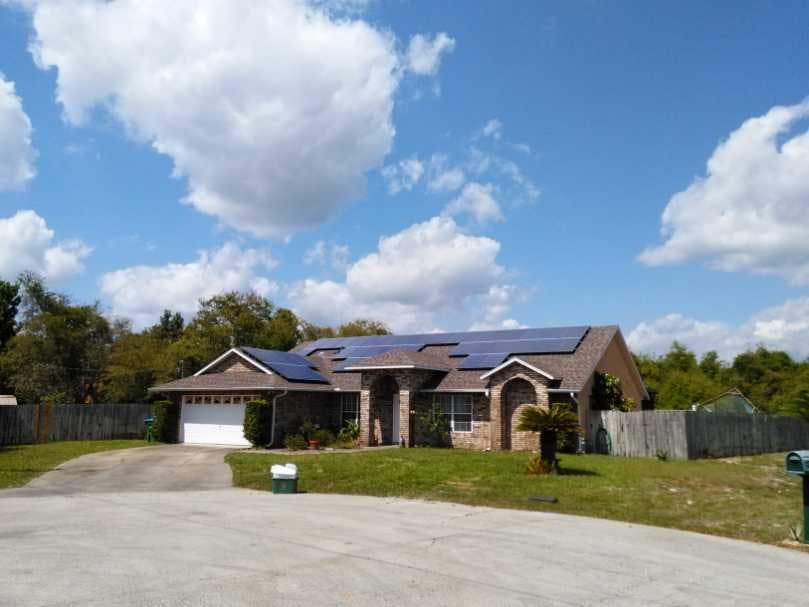 PES Solar
185 S Charles Richard Beall Blvd., Debary, FL 32713
From Brevard and Marion County to Sumter, Orange, and Lake County, PES Solar offers its services to quite a large and significant area. It offers free consultations and has established itself as one of Central Florida's leading solar contractors. It works on both residential and commercial systems and has worked on over 5,738 systems to date.
Those 5,738 systems translate into three gigawatts and a million solar panels. The firm also uses only cutting-edge technology, and all of its panels come with a 25-year guarantee.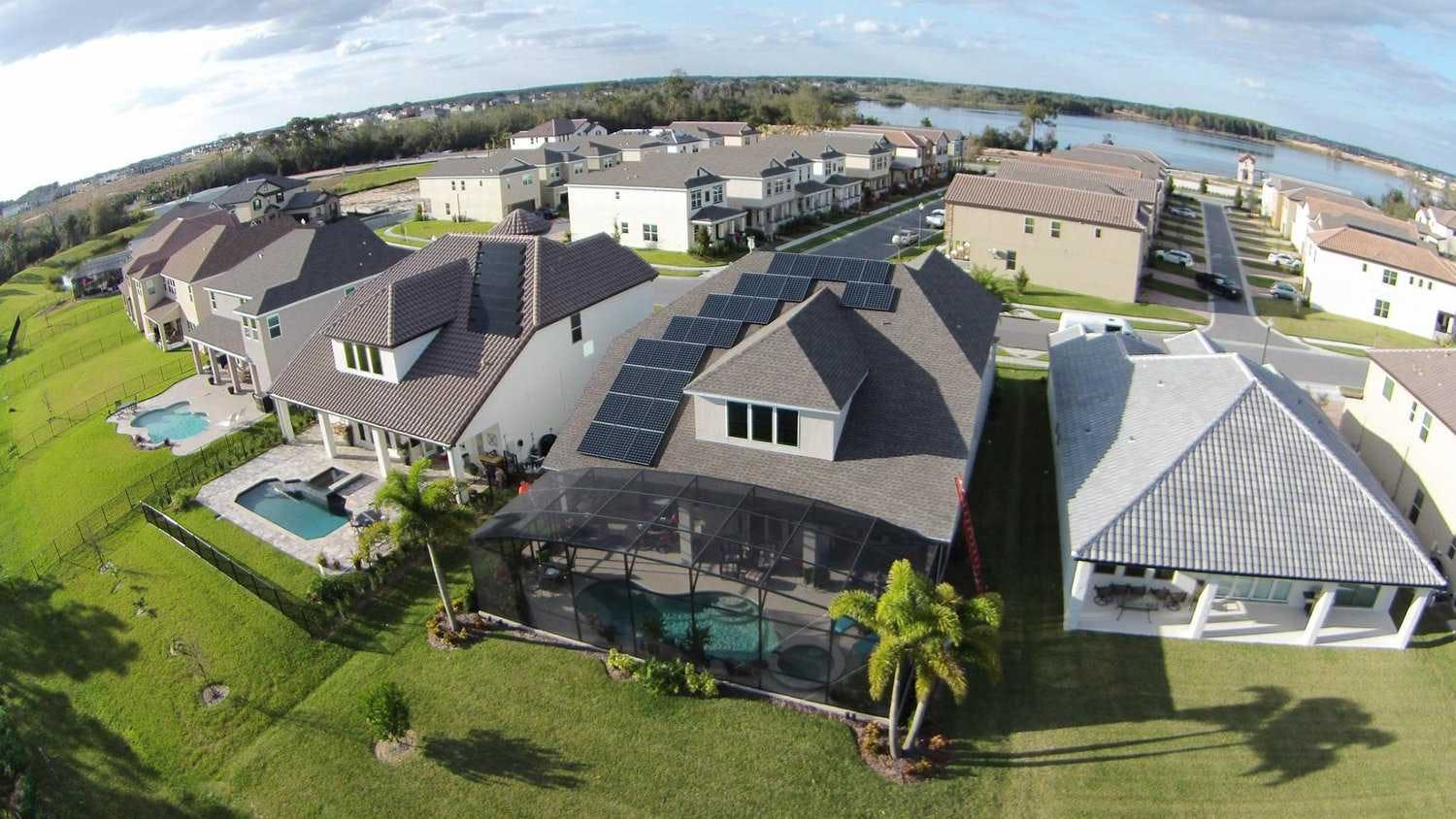 Power Production Management, Inc.
625 NW 8th Ave., Gainesville, FL 32601
Headquartered in Gainesville, Power Production Management has served over 500 clients from a wide variety of industries and has been doing so since 2009. It provides its services to an extensive range of sectors in addition to the residential industry: commercial, government, agriculture, and non-profit markets. It has a number of partnerships with national brands, including Tesla for its fully-integrated AC batter systems, which may be used for both residential and light commercial projects. This rechargeable lithium-ion battery pack permits energy storage for consumption and backup. The firm also offers Tesla car chargers and provides solar system testing through the use of infrared scanning. Doing so allows its team to determine anomalies and identify problems that might arise in a panel early on.
The firm prides itself on its national rankings in publications like Solar Power World and its consistency on the annual Top Contractor list. The firm has also worked on several noteworthy projects with the aid of its exceptional clientele list. Most notably, it worked with Macy's to expand its long-standing goal of high efficiency and sustainable consumption.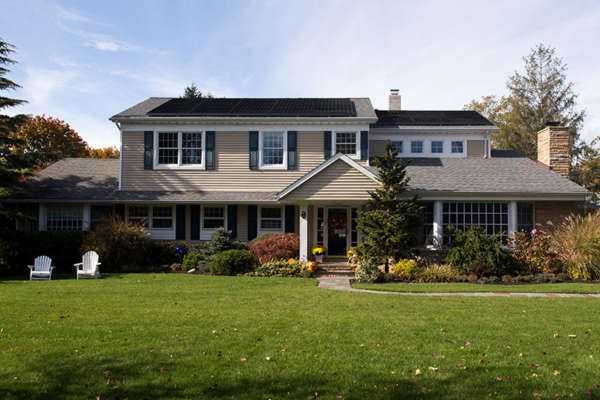 Reliant Roofing, Inc.
4230 Pablo Professional Ct #155, Jacksonville, FL 32224
Locally owned and operated, Reliant Roofing provides roofing, solar, and hurricane shutter services. It is one of Northern Florida's leading contractors and has also been recognized as among the country's best 150 roofing contractors according to Roofing Contractor Magazine. Reliant is a highly specialized firm that focuses on both commercial and residential roofing and holds a Master Elite contractor license. That license gives it the ability to provide the industry's Golden Pledge Lifetime warranty with each of its Architectural Shingle roofs. The firm uses dumb trailers, rather than roll-off dumpsters and provides free estimates for prospective clients. Homeowners should also expect a project manager assigned to their specific project and consistent quality control inspections throughout the entire process.
The firm has been recognized with several awards from multiple vital industry organizations. Most notably, it is a recipient of the City of Jackson Preservation Award for its work on the "Butterfly House," a mid-century modern building designed by renowned architect Bob Broward. Regarded as an architectural gem, the Butterfly House was built in 1957 and is noted for its distinct butterfly-shaped roof.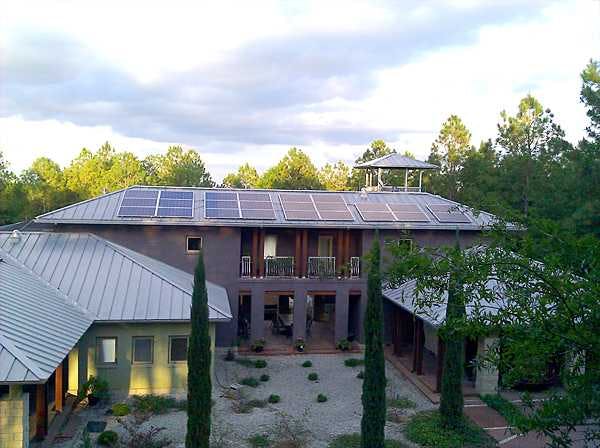 Solar Direct
6935 15th St. E Suite #120, Sarasota, FL 34243
Established in 1986, Solar Direct has become a leading figure in consulting, engineering, sales, and the installation of some of the industry's best solar technologies. The firm offers wind-powered services in addition to its high-quality solar panels. The firm holds affiliations with prestigious organizations like the US Green Building Council and the North American Board of Certified Energy Practitioners. It has completed over a thousand projects for both the commercial and residential sectors, in addition to the education, hospitality, medical, and agricultural markets. The provides a complete line of electric products and accessories and competitive prices, as well as several basic system packages. Solar Direct primarily offers three types of solar systems: grid-tie, grid-tie with battery backup, and off-grid stand-alone systems.
The first type featured a grid-connected PV system that links to an existing power grid which allows it to sell excess electricity back to the utility: net metering as it is more commonly known. The second type has all the qualities of the grid-tie systems with the addition of a battery that stores power for future use when the system is incapable of producing energy. Lastly, the off-grid, stand-alone systems operate without the aid of any electrical grid.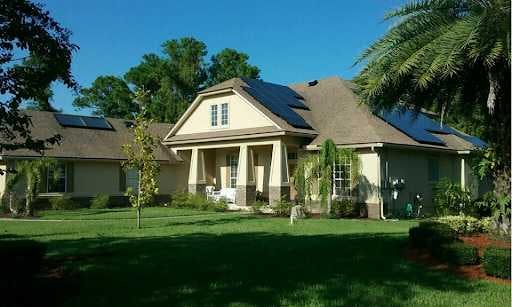 Solar-Fit
1523 Ridgewood Ave., Holly Hill, FL 32117
Having worked on over 30,000 residential projects throughout Florida, Solar-Fit offers over four decades of experience and has established a solid reputation for itself for its excellent customer services. It is one of the state's oldest active solar contracting companies and is also a division of International Sun Protection, Inc. In addition to its solar panels, Solar-Fit works on solar pool systems and water heaters. It offers potential clients free assessments to determine how much they may be able to save or which portions of their energy bill may be greatly reduced. Affiliated with organizations such as Florida's SEIA chapter and Heliocol, the firm specializes in design, engineering, and installation. Further, it also works on power and battery backup system services as well as solar air conditioning systems for residential, commercial, and industrial sectors.
The firm has been featured in publications like Solar Power World and has been distinguished on several national lists among the country's leading solar contractors. The firm has consistently been included in the Top Solar Contractor List and in 2018 it installed over 565 kilowatts in the residential market.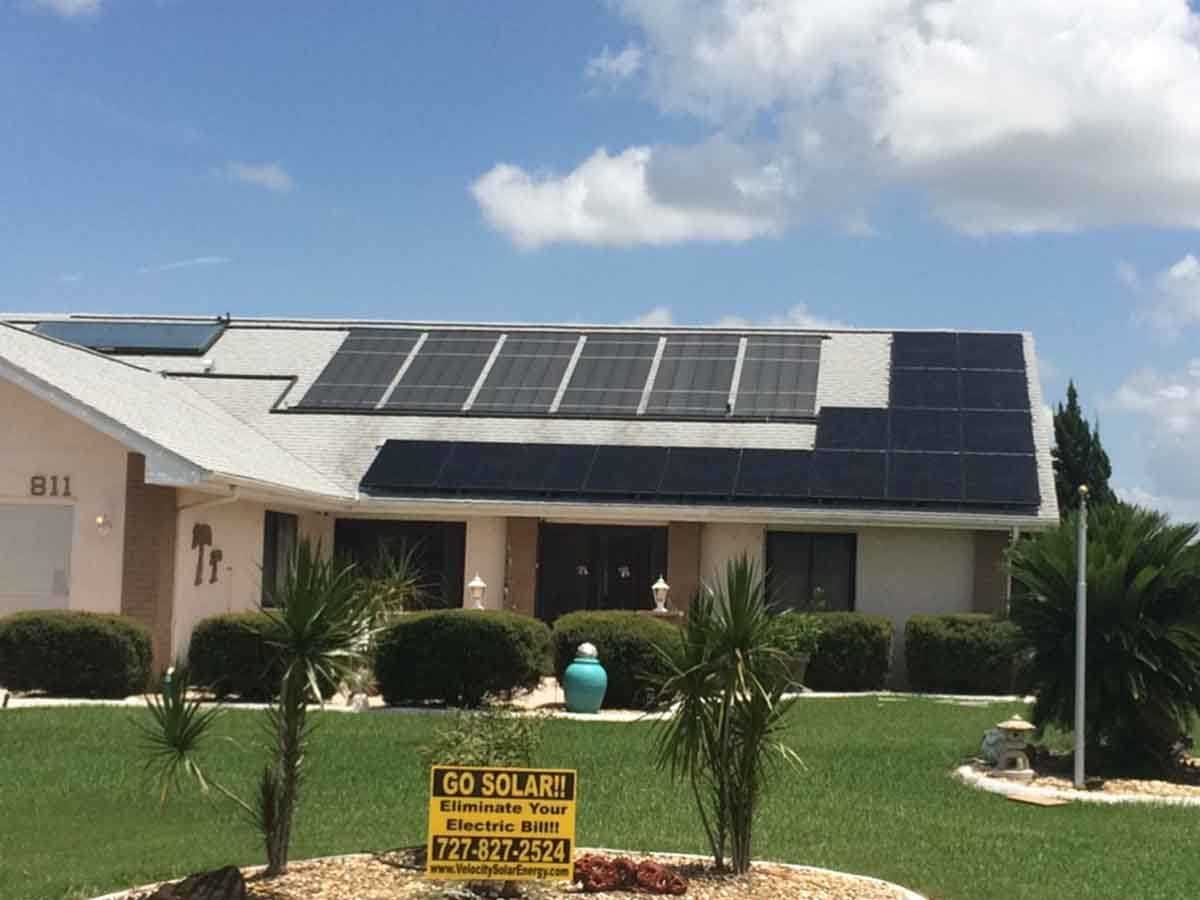 SolarMax
3734 131st Ave N #8, Clearwater, FL 33762
SolarMax is a family-owned and operated business that offers its customers simple, affordable energy solutions. The firm handles every phase of a solar project from design to installation and assists in filing paperwork to the electric company. Its solar programs come with no money down and low monthly payments, making it perfect for clients hoping to start saving right away. As for its warranties, its panels are all equipped with a full 25-year warranty in addition to a 24/7 monitoring software via desktop or mobile device.
It also maintains partnerships with some of the industry's leading brands like Enphase, Silfab Solar, and Panasonic. The firm uses only the best panels coupled with the latest inverter technology. Manned by a team of in-house experts, the firm extends its services to both the commercial and residential markets.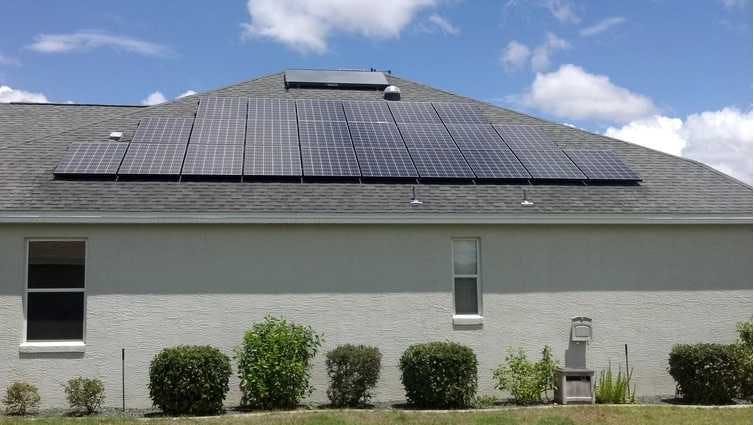 Solar Trek
8200 Cypress Plaza #303, Jacksonville, FL 32256
Extending its services throughout northern and central Florida, Solar Trek has been in the industry since 1981 and provides a full range of renewable solar energy services. From solar pool heating systems and panels to solar air conditioning, the firm has been distinguished for its excellent work throughout its long run. In 2014, it was ranked as the 116th and 14th best solar electric installer on a national and state-wide level, respectively. Solar Trek also holds affiliations with several important organizations such as SEIA and the National Builders Association. The firm is led by Patrick Altier, who learned the ins and outs of the industry from the firm's founder, Vincent Biel. Under Patrick's leadership, Solar Trek has grown by over 300%. He serves as President of the Florida Solar Energy Industries Association.
The firm has worked on several noteworthy projects since it was first established. That includes installations for the Georgia Tech Aquatic Center, the Florida's Governor's mansion, Stetson College, and the Orange County Convention Center, to name just a few.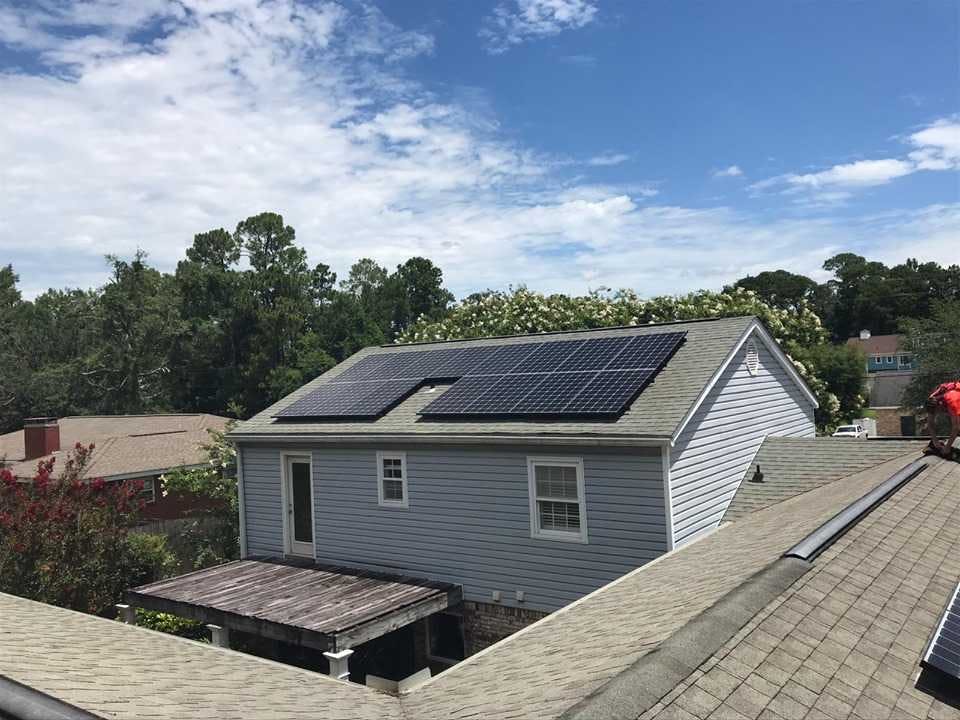 Sunpro Solar
4654 Eagle Falls Place, Building B, Tampa, FL 33619
With media features on the DIY Network and Sun Herald, Sunpro Solar has worked on over 6,000 projects since its inception in 2008. It is a leading provider of some of the country's top solar panels and designs, maintains, and installs these panels for each of its clients. It offers one of the strongest warranties on this list: labor, power production, panel module performance, and Enphase microinverters all come with 25-year warranties. The firm has been distinguished several times throughout its tenure in the industry. Perhaps most notably, Sunpro Solar was named by Solar Power World as the eighth-best solar contractor nationwide on its annual list earlier this year.
The firm is led by its founder and CEO Marc Jones, under whose leadership Sunpro has become a leader in the residential and commercial solar market in the Gulf Coast Region. Prior to his establishment of the firm, he founded a company focused on residential and commercial construction. He also serves on the Board for The Gulf States Renewable Energy Industries Association.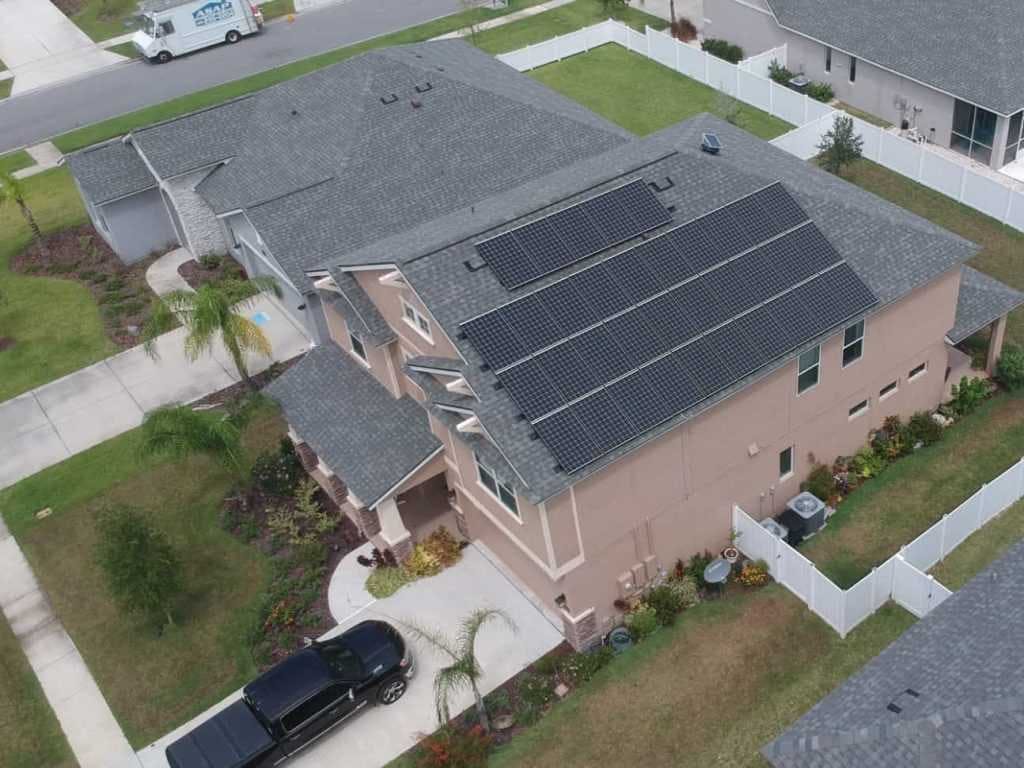 Wayne's Solar
357 Andrews St., Ormond Beach, FL 32174
Wayne's Solar offers over three decades of experience in both the commercial and residential markets. Extending its services throughout Central Florida, the firm offers free solar consultations in addition to solar electric, pool heating, and water heating services. It has also worked on several garage ventilation and chlorine generation systems, as well as with solar light tubular skylights and sun tunnels. Further, the firm uses a customer-centric approach and takes pride in having won several Readers' Choice Awards and "Best of the West" distinctions from publications like Flagler/Palm Coast News-Tribune and the Daytona Beach News-Journal. Most notably, it was selected by over a hundred members of the Volusia County Solar Co-Op to work on all of their solar needs.
From design and engineering to handling permits and installations, Wayne's Solar has taken on projects with a variety of end goals, be it to simply lower utility bills or to completely replace fossil fuel energy in homes. Having secured a solid reputation for itself throughout its years in the industry, the firm also has partnerships with some of the area's best brands. Uniquely, the firm is one of the few companies on this list that provides its clients with a real-time monitor for system performance.