In June 2019, the Los Angeles Times reported that California set a renewable energy record; they had the most solar power ever flowing on the state's main electric grid. California's astounding solar growth comes out of an attempt to meet the state's ambitious goal of 60% renewable energy on the power grid by 2030, as well as a longer-term goal of 100% climate-friendly energy. With the sun shining on this state for more than 3,000 hours in a year, Los Angeles's climate friendly fuel of the future is an obvious one: sunshine.


The City of Angels, in other words, is a prime solar energy market. It leads the Shining Cities 2019—a study written by the Environment America Research & Policy Center—in having the highest total of solar photovoltaic (PV) cells installed. The sprawling Southern California city has city-wide policies that have led to solar contractors offering a surprising variety of products and services: solar arrays on the roof and on the ground, battery energy storage, electric vehicle chargers, as well as the implementation of various devices and strategies for increased electrical efficiency.
This list presents the top 15 California contractors capable of providing all of these energy solutions for your home. Our team selected these contractors based on a number of criteria, including awards earned, rankings in other publications, stellar customer reviews, the overall history of the company and principal, and each firm's overall standing in its local community.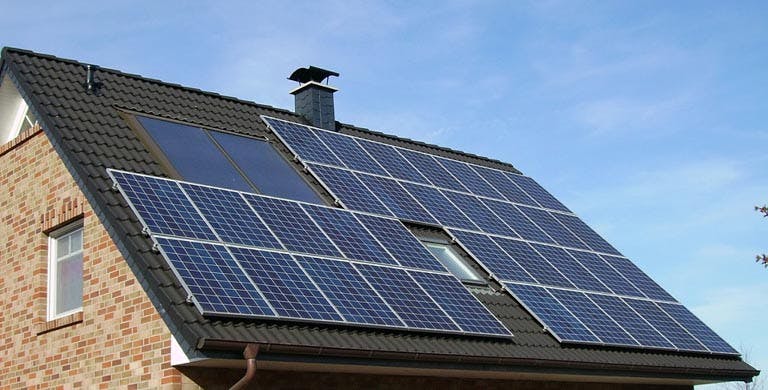 AWS Solar
11750 Roscoe Blvd., Los Angeles, CA 91352
Since 2007, AWS Solar has been servicing Los Angeles and nearby cities with exceptional custom solar panel installations. The firm analyzes a home's full electrical consumption and offers a holistic solution that incorporates a range of potential energy efficiencies, including LED lighting, a smart thermostat, and other options. The firm can install an EV Car Charger at your home for your electric car.  In terms of solar panels, AWS Solar is well-versed in both roof mount solar system and ground mount solar system.
Owner and founder Frank Muntean has a degree in electrical engineering and is a North American Board of Certified Energy Practitioners (NABCEP) certified Solar Photovoltaic installer. Aside from managing the day-to-day operations of AWS Solar, Muntean is also passionate about educating people about energy efficiency and solar power. He researches and creates case studies, guides, and other useful materials to help homeowners and business owners realize the full benefits of solar panels systems.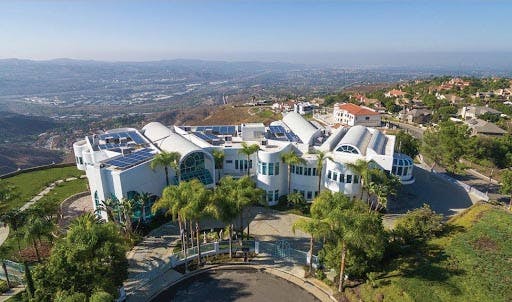 Barnes Solar
23201 Orange Ave., Lake Forest, CA 92630
Ricky Barnes knew in his early 20s that solar power would go big. With an engineering degree from the University of California-Irvine, he sought to establish his own solar company. He started out selling solar panels from another company, and eventually he started Barnes Solar, a full-stack contractor for residential and commercial solar panel installations. Within ten years, he has grown his company to more than 40 employees and has installed over 40,000 solar panels in Kern, San Bernardino, Riverside, Los Angeles, Orange, and San Diego counties.
Barnes Solar has installed solar panels on various structures, from community churches and local residences to Hollywood apartment buildings and private airports. As a local installer, it knows how to design and customize each installation to maximize the benefits for the homeowner. Clients praise the firm's old-school style of hands-on service and efficient timelines.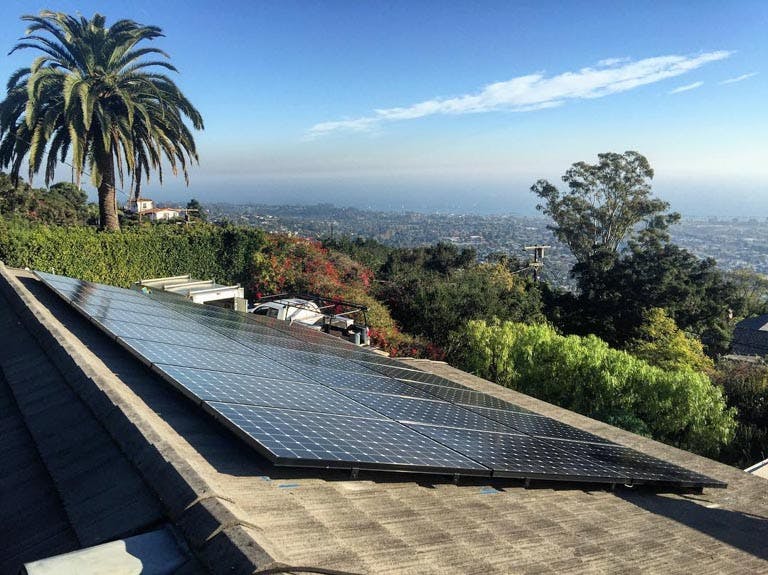 California Solar Electric
302 North Montgomery St., Ojai, CA 93023
Residential solar installer California Solar Electric serves the central and south coasts of California and is one of the longest-running solar and storage contractors in the state. It boasts 20 years of servicing various California counties as well as an impressive 60% referral rate. The firm has installed solar power systems in high-end homes as well as a number of commercial and institutional buildings. A great example is the Ánimo Leadership Charter High School in Inglewood, famous for its facade clad with 650 solar panels.
The company's founder, Don "Cam" Campbell, spent the past 15 years establishing a solid reputation as a reliable solar contractor in the Ventura, Santa Barbara, and Los Angeles Counties. Prior to that, he honed his skills as an electrician contracting with his own firm. Today, he is joined by his daughter, Chelsea, in managing the business. Together, the father-daughter team proudly leads the 'local solar' revival in California, focusing on residential installations and a number of commercial ones.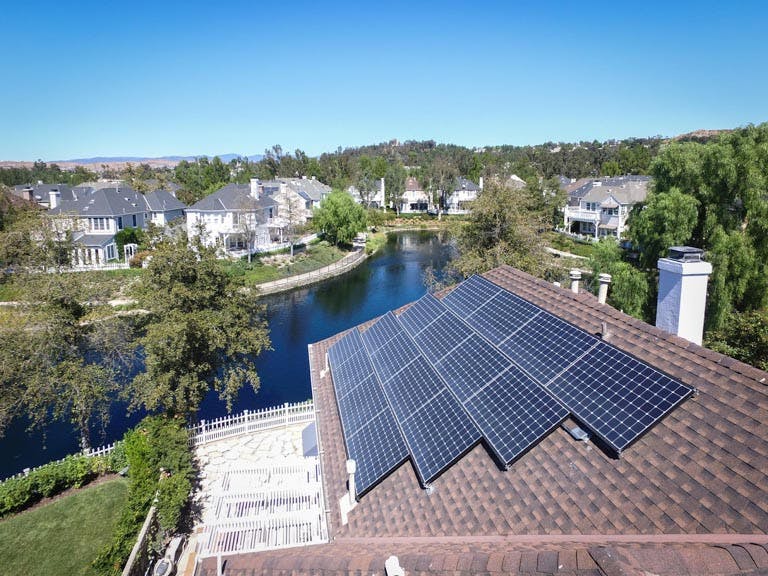 Green Convergence
28490 Westinghouse Pl. Suite #160, Santa Clarita, CA 91355
With 30 years of roofing and electrical experience and a diverse team of highly trained experts, local solar contractor Green Convergence is equipped to handle all types of solar power installations. The Santa Clarita-based contractor has designed and constructed complex systems for lavish homes and notable commercial buildings all over Southern California. It specializes in master tile solar installation and also offers roofing services like metal roofs and other types of architectural sheet metal work.
Green Convergence was founded in 2008 by Mark Figearo. He is a construction veteran with over 35 years of experience. He once served on the Real Life Church construction team that built the first USGBC Gold LEED-certified church building in the country. Now, his company is a favorite among residents in Santa Clarita, Simi Valley, Thousand Oaks, Calabasas, Pasadena, and across the Greater Los Angeles area. Green Convergence has also been voted as the Best Solar Installer by the readers of the Santa Clarita Valley Signal for seven years in a row.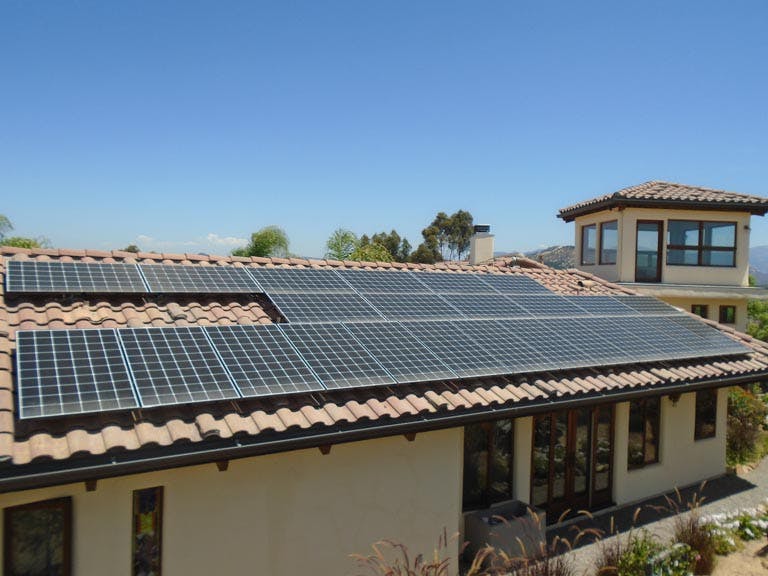 HelioPower
43397 Business Park Dr. Suite D10, Temecula, CA 92590
HelioPower is a go-to solar power contractor for many California residents because of its variety of sustainable and comprehensive integrated energy solutions. From photovoltaic systems and off-grid solar to complete energy autonomy, homeowners rely on HelioPower to address their homes' unique needs for solar energy. Established in 2001 by Mo Rousso, the company has built a track record of more than 5000 installations in its 16 years, and it has an impressive 70% referral rate.
The company keeps up to date with the latest industry trends, techniques, and technology with its affiliations with the California Solar Energy Industries Association, Solar Electric Power Association, and the North American Board of Certified Energy Practitioners. The firm has also been featured in various media such as GreenThink Radio, Western Farm Press, The Paper, and CBS News.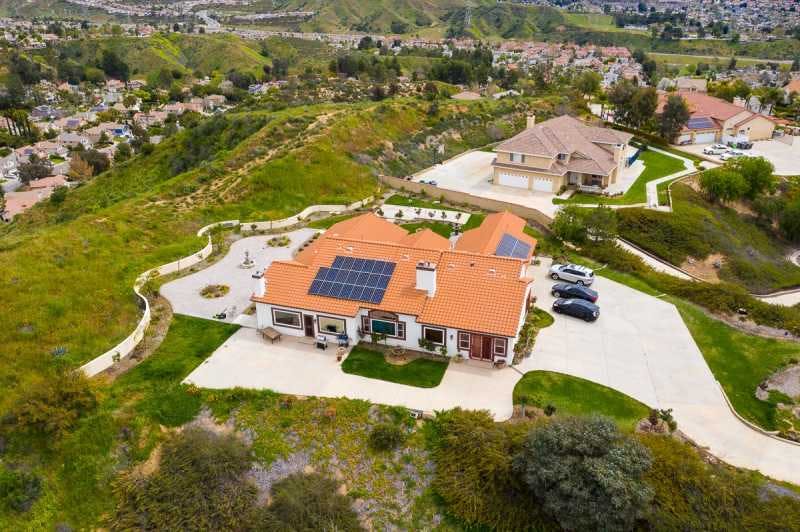 Imperial Solar
6912 Owensmouth Ave. Unit #103, Canoga Park, CA 91303
SInce 2007, Imperial Solar has built a strong reputation as a reliable solar contractor in Southern California. Its team of NABCEP-certified professionals is highly educated in the field of alternative energy and possesses the most advanced accreditation. The company has earned recognition from third-party review sites for five-star reviews and an A+ rating from the Better Business Bureau. Imperial Solar does direct solar panel installation, and solar power systems to residential homeowners, commercial buildings, non-profit organizations, schools, and more. 
Many of its previous clients have raved about Imperial Solar's fair and professional practices as a solar contractor. Reviews about the company speak of its careful panel installation over several days compared to other big companies known to rush the process. SoCal residents are also pleased with its customer-orientedness, with the company guiding every client through the process with positivity and minimal stress.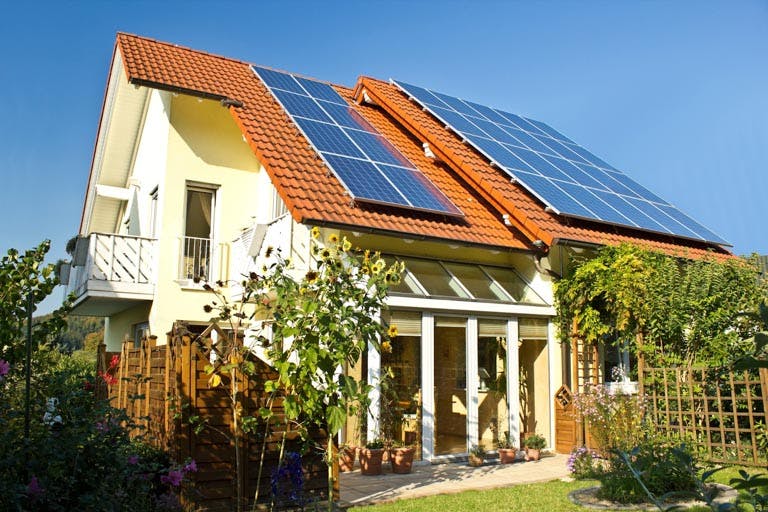 LA Solar Group
16238 Raymer Ave. Unit B, Los Angeles, CA 91406
LA Solar Group is a multistate solar contractor that has received acclaim for its services in the renewable energy industry. Since 2016, it has ranked #20 on Solar Power World's Top 500 Solar Contractors and has been featured in the Los Angeles Times. Its extensive reach has produced more than 7,500 installations in multiple states. It has also been recognized by the National Council for Solar Growth as one of the best in California.
From four employees in Los Angeles, the company has grown to 75 strong serving 7 states. It boasts a team of hands-on field-tested experts that are well-versed in meticulous engineering and quality installation. They are led by founder Ara Petrosyan who has over 10 years of practical solar experience and a strong engineering background. Rounding out his experience are NABCEP and ETA licenses and certifications, making him an expert in every aspect of solar installation, design, and construction.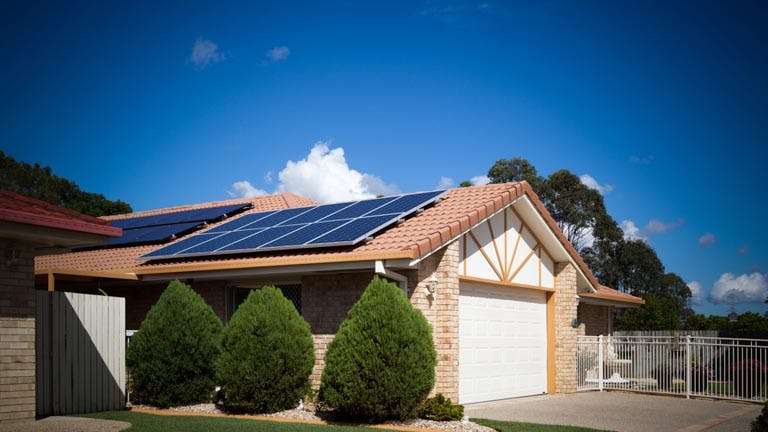 NRG Clean Power
7012 Owensmouth Ave, Canoga Park, CA 91303
With 30 years of superior customer service, NRG Clean Power's key to success is its customer-oriented approach to the solar process. It has successfully served clients across California, from San Francisco to Los Angeles, since 2011. Its in-house capabilities enable it to effectively handle a broad range of work — from solar to roofing to HVAC. It also offers numerous financing options for the convenience of its clients. The firm is a Diamond-Certified company, a formal recognition of its reputation as a customer-centric company.
The company installs and maintains solar systems made by industry leaders. It also offers energy efficiency upgrades like solar roofing, attic fans, and pool pumps. It banks on its precise approach to system design. This means a custom installation for every home.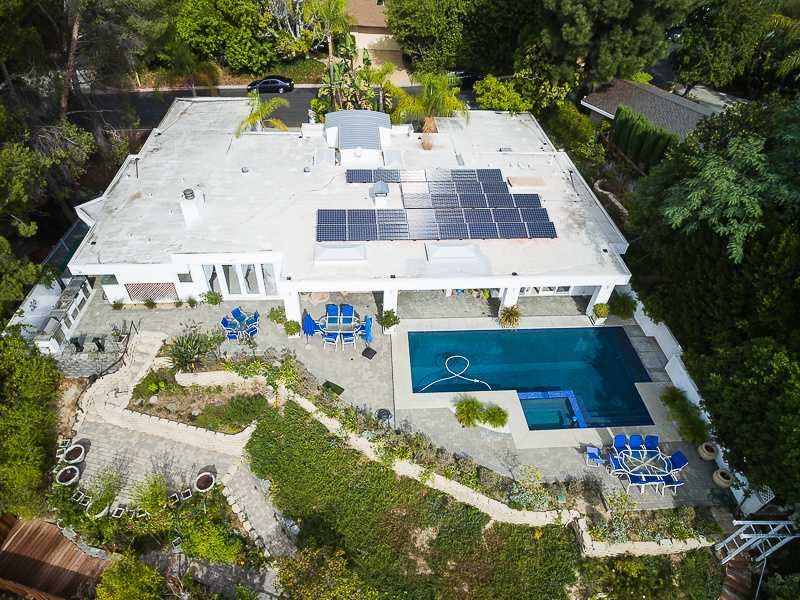 PacificSky Solar
6617 Independence Ave., Canoga Park, CA 91303
PacificSky Solar's decades of experience have helped bring quality installations to residents of Southern California. It traces its beginnings to ADR, an electrical contracting company established by Rafi and Daniela Pagus in 1994. ADR served custom homes and commercial buildings for a decade before Rafi included solar installations in its services. When demand for the service grew, Rafi changed the name to PacificSky Solar.
The company prides itself on exclusively specializing in solar energy systems, having spent 20 years developing its processes and services to perfect its installations. To fortify this expertise, PacificSky Solar's team is constantly on top of all regulatory changes, new products, techniques, and industry innovations. From solar panels to solar batteries, it offers a myriad of options for homeowners opting energy independence. PacificSky Solar is an Elite SunPower Dealer. Featured here is a residential installation of the firm in Los Angeles. The system has a budget of $35,000-$75,000 and a turnaround time of two months.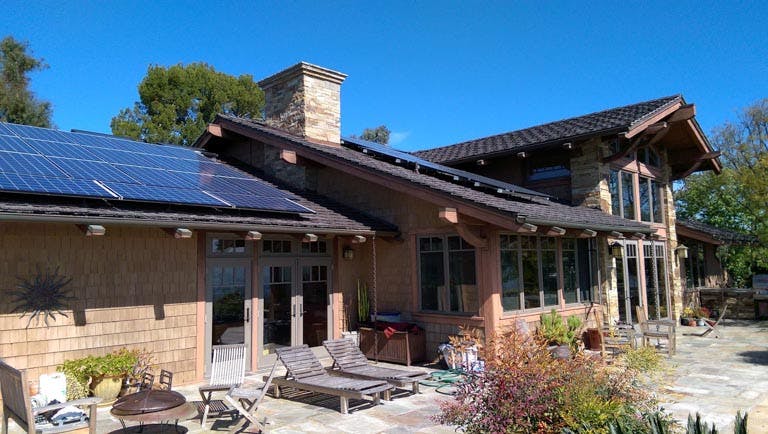 PetersenDean
21616 Golden Triangle Rd., Santa Clarita, CA 91350
Jim Petersen co-founded PetersenDean Roofing and Solar in 1984, with only $5000 and two employees. Steadily, the company grew and progressed as a leader in solar energy systems for residential use in Southern California. Its thousand-strong workforce has completed over $3 billion in projects since its founding in California, Arizona, Florida, Hawaii, Nevada, And Texas. The company offers solar arrays, energy batteries, electric vehicle chargers, roofing, and fencing.
Jim Petersen is also a leader outside the business. He is active in organizations such as the Building Industry Association, the Sierra Club, the Solar Energy Industry Association, the National Roofing Contractors Association. Working alongside him is COO Mark Vogel, who has 15 years of experience in the Texas residential and commercial construction industry.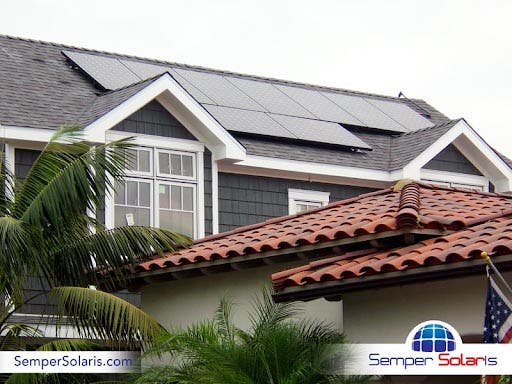 Semper Solaris
10713 Norwalk Blvd., Sante Fe Springs, CA 90670
Inspired by the U.S. Marine Corps motto, Semper Solaris is a local solar contractor and installer that aims to serve California with high-quality solar power systems while being empowered by a strong trust between the company and each of its clients. The company was established by Kelly Showhan, a former Marine Corps Captain. Following his military service, he spent the last 20 years as a contractor and an energy specialist in the solar industry. He is accompanied by co-founder John Almond. He rounds out Semper Solaris' leadership team with the business expertise he honed for two decades. 
Semper Solaris installs residential solar power systems, throughout California, from San Diego to the Bay Area to Los Angeles. Its team is populated by NABCEP Certified and EGIA Certified professionals. Third-party review sites also display customer praise for the firm's excellent customer service.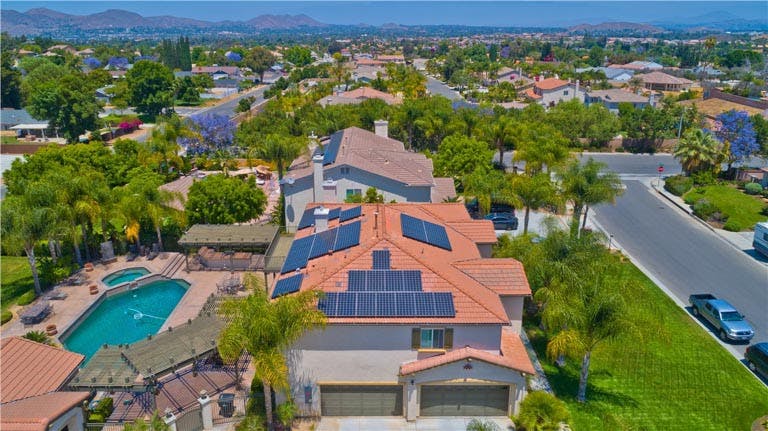 SolarMax Technology
3080 12th St., Riverside, CA 92507
Riverside-based SolarMax Technology has a decorated history of many firsts in the residential solar industry of California. Established in 2008, the company has become an industry leader in the nation as well as abroad. In 2011, it became the first renewable energy company to offer in-house financing for residential customers, enabling homeowners to go solar without a heavy budget. The company expanded its services to China in 2015. In 2016, it became the first California solar installer to design, engineer, and assemble its own brand of solar panels. 
The firm is co-captained by David Hsu and Ching Liu. The two were awarded the prestigious Spirit of the Entrepreneur Award in 2015 by the California State San Bernardino Inland Empire Center for Entrepreneurship. In 2019, the firm was ranked #23 on the Top 500 Solar Contractors list of Solar Power World.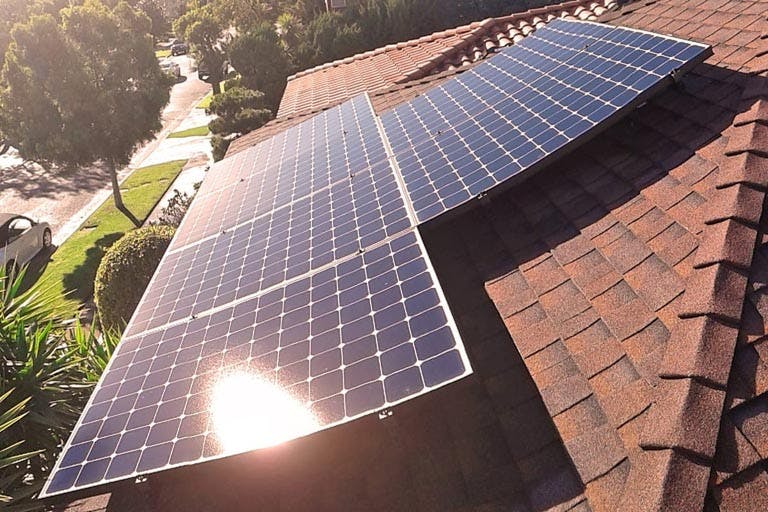 Sullivan Solar Power
16 Technology Dr. Suite #122, Irvine, CA 92618
Sullivan Solar Power is a pioneer in providing solar energy in the state of California. The firm was founded by native San Diegan Daniel Sullivan, who was an electrician before starting the company in 2004. With the goal of steering SoCal away from reliance on oil and fossil fuels and into natural solar energy, he dedicated his life to promoting the solar energy revolution. That smart approach led to his company's steady growth. Today, Sullivan Solar Power has more than 150 employees, offices in San Diego, Irvine, and Riverside, and he has installed more than 8,000 solar power systems in the residential and commercial sectors.
The firm sits on an elite list of 10 NABCEP certified companies. It has ranked on Solar Power World's Top 500 Solar Contractors since 2012, placing 32nd in California, and 110th overall in 2019. Daniel has earned a number of recognitions for his leadership, such as being a finalist for the Ernst & Young Entrepreneur of the Year award and the Most Admired CEO by the San Diego Business Journal. 
The firm provides the design, installation, engineering, permitting, and procurement of solar power systems for residential and commercial buildings. For homes, it installs roof-mounted, ground-mounted, and ballasted solar panels. It also offers installations of solar batteries in homes.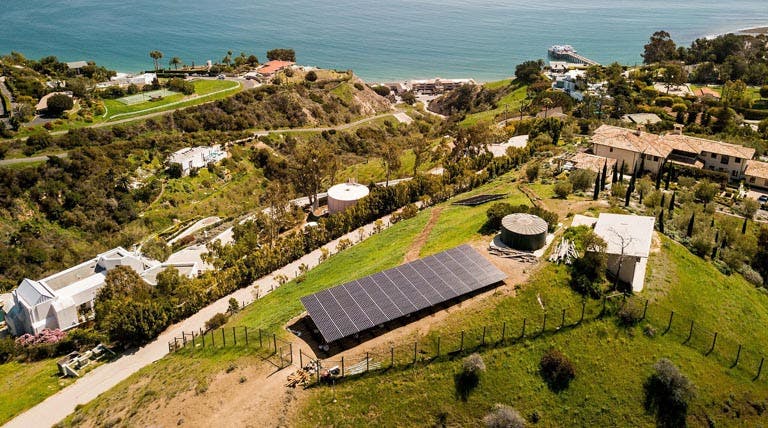 Treepublic
2337 Roscomare Rd. Suite #11, Bel Air, CA 90077
Bel-Air-based Treepublic is responsible for the construction of custom solar power systems at high-end homes and commercial facilities across Los Angeles. The one-stop-shop installs residential and commercial systems, pairing state-of-the-art equipment and skilled craftsmanship. Whether it's installing a solar energy system on an existing home or accommodating new home builds, the team is experienced in every type of installation and it works closely with leading general contractors, developers, and roofing companies. Aside from solar arrays, Treepublic also provides services for energy storage, electric vehicle charging systems, and electrical and energy efficiency. 
The firm has built projects ranging from a 1,300+ panel solar system in Manhattan Beach (the largest in the city) to an award-winning 104-panel residential ground mount system in Malibu. Starting with the founding team's home as their first project, nearly a decade later, Treepublic has designed and installed some of the largest and most complex solar energy systems at some of the most exclusive properties in California. The firm is ranked #131 on Solar Power World's 2019 list of Top 500 Solar Contractors. The firm is a member of the California Solar and Storage Association and its team is led by NABCEP certified professionals.