Florida has one of the fastest-growing solar markets in the United States. According to the Solar Energy Industries Association (SEIA), the Sunshine State is projected to produce over 8,500 megawatts of sun-generated electricity in the next five years. If such predictions prove reliable, Florida will quickly dominate other American states and easily secure second place, after California, in the overall rankings.
In Miami alone, the campaign for 100% sustainable and clean energy is gaining traction as governments and local communities come together to reach the same goal: for structures, especially residential buildings, to begin and complete the transition to solar. Through the help of solar energy engineers and roofing professionals, this plan is gradually but relentlessly taking shape.
Below are the best residential solar contractors in Miami. The list includes firms based in Miami and firms that have repeatedly served the area. The firms qualified for the list based on the number and quality of the reviews that they received from residential clients. We also considered the licenses, certifications, and memberships that support each of the company's reputation as a trusted and reliable service provider.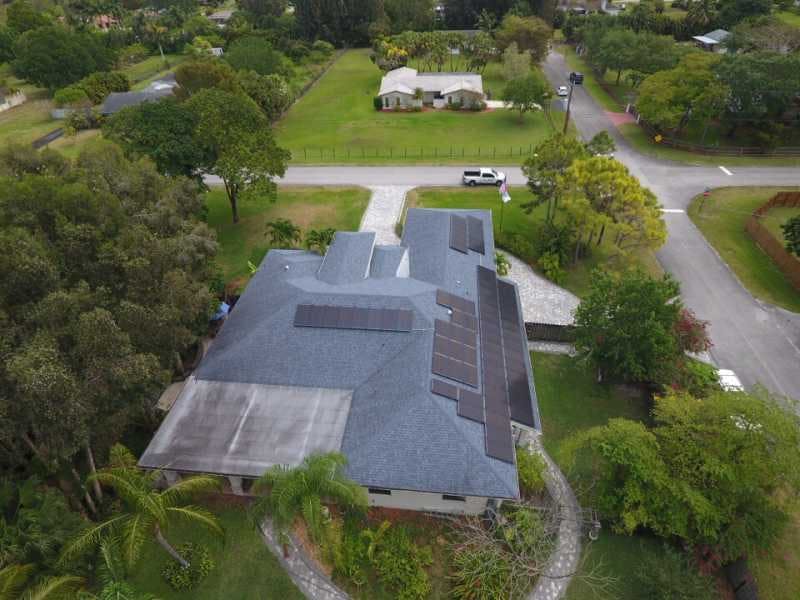 Bison Roofing & Solar
4750 N Dixie Hwy. Suite #8-9, Oakland Park, FL 33334
Bison Roofing & Solar's decade-plus of operations has allowed the company to serve hundreds of customers and help households go for a more sustainable, eco-friendly energy solution. The firm's history as a service and product provider of solar panel systems is marked with satisfied reviews and testimonials, a feat that has made them a long-term affiliate of the Better Business Bureau (BBB).
The firm is also one of the top 100 companies that have been included in Solar Reviews' five-starred solar contractors across the country. Behind the firm's success are products from the most trusted brands, backed by warranties that assure homeowners of the firm's dedication and service pre- and post-installation.
Aside from its commercial and residential solar and roofing services, the company also offers storm damage restorations. And it provides insurance and financing options so clients from a range of budgets can access the tax and environmental benefits that come with the transition to solar.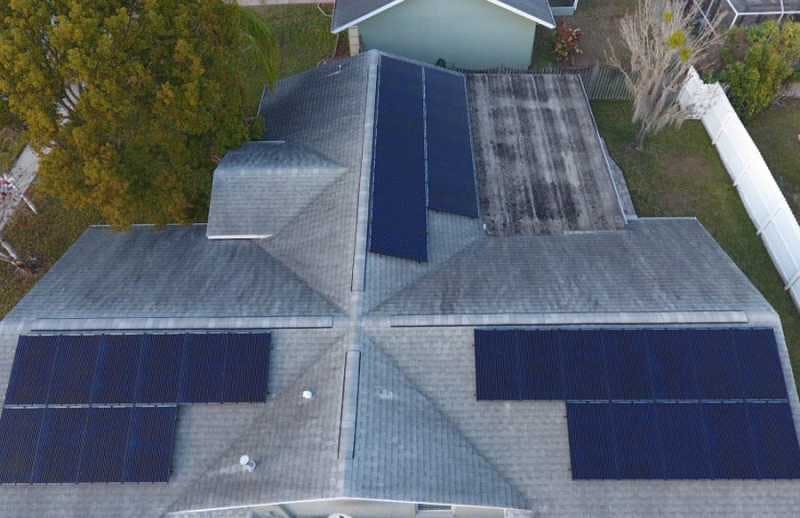 Florida Power Services
1703 NW 79th Ave. Suite A, Doral FL, 33126
With almost two decades of experience in solar panel installation, Florida Power Services has helped homeowners transition to energy-saving options through high-quality, durable solar panel systems.
The company specializes in photovoltaic design and installation. It understands that every household has a unique energy demand and a different budget level, so it offers an initial assessment and reasonable financing options to its customers. The resulting system, designed according to the amount and type of energy demand, is reviewed and stamped by the firm's affiliated Certified Professional Engineer.
By assigning the right photovoltaic panels for a specific type of roof and suggesting the best financial plan for a more generous return-on-investment, the company caters to every family, regardless of roof size and home value. That comprehensive approach to business has made it a recognized installer across Florida. Aside from being a certified member of the North American Board of Certified Energy Practitioners (NABCEP), the firm is also a certified Florida Solar Energy Center (FSEC) Solar PV installer.

Florida Solar & Air
11912 Miramar Pkwy., Miramar, FL33025
With over a hundred five-star reviews, Florida Solar & Air is one of the most preferred solar installation products and service providers in Miami. The company is based in the city where clients can have faster and easier access to what they have to offer: solar power design systems that help residents become solar independent, save money in the long run, and enjoy a number of tax benefits.
Partnered with a leading solar panels manufacturer, the firm provides efficient modules that are covered in long-term warranties up to 25 years. The firm's business practices and client-centered approach make it a deserving member of the BBB and a preferred solar contractor. The firm has been repeatedly commended by past customers and has impressive ratings in many popular online review pages.
Aside from its services for the solar market, it also sells and installs impact windows and doors that are designed to protect homes and buildings from the harshest weather—a scenario that is unfortunately always a factor when living in storm-prone areas like Miami.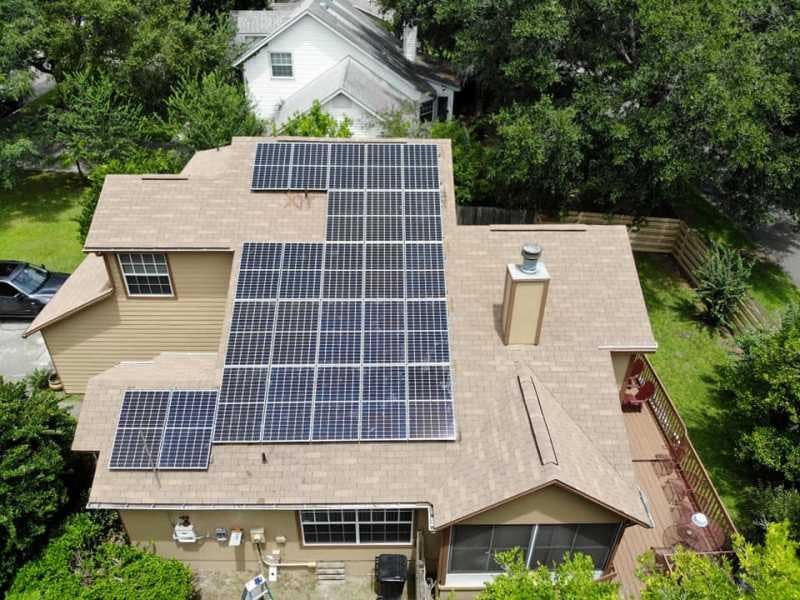 Goldin Solar
1382 NW 78th Ave., Doral. FL 33126
Goldin Solar's 25-year services and comprehensive product warranties make it one of the most preferred contractors for those who want to transition to green energy. Its commitment to stand behind its work and the quality of its products is represented by its post-installation services: it promises to replace faulty equipment and offer further technical assistance at no cost. It also provides clients a way to monitor the status of their solar panels in real-time, through an accessible, easy-to-use channel.
The company holds the necessary licenses in electrical, roofing, and solar installations. A look at its customer service reputation reveals a stellar record as one of Florida's highest-rated installers, especially for residential and commercial solar system projects.
Through its years of operations, the firm has helped generate green energy that totals to over 12 million kWh and enabled its clients to save up to over $1.5 million in electricity bills.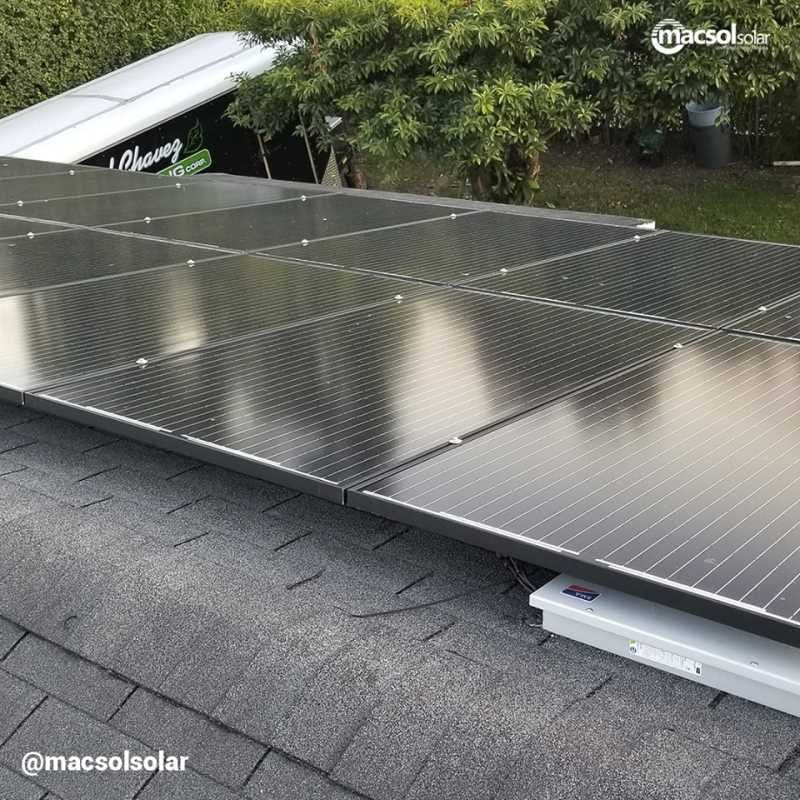 Macsol Solar
4921 SW 142nd Place, Miami, FL 33175
Macsol Solar's commitment to creating a carbon-neutral society has made it one of the leaders in sustainable and renewable energy movement by providing solar power systems to a growing number of local communities across South Florida. Aside from the tools and services it offers, the firm also educates residents about the most efficient and budget-friendly ways to reduce energy consumption costs.
The firm is composed of a team of installers, experts, and leaders that hold the most up-to-date certifications as well as plenty of experience. Its proven track record allows it to answer its clients 24/7 and its confidence in its experience can be reflected in the one-year warranty it offers on its products and services. The firm's A+ rating from the (BBB) is proof of its overall performance as a business and a service provider.
Partnered with well-established vendors in the field, the company provides strong, reliable components and power systems that last for years. Its flexible financing options allow it to accommodate every budget, helping residents to transition towards sustainable energy without worrying about the cost.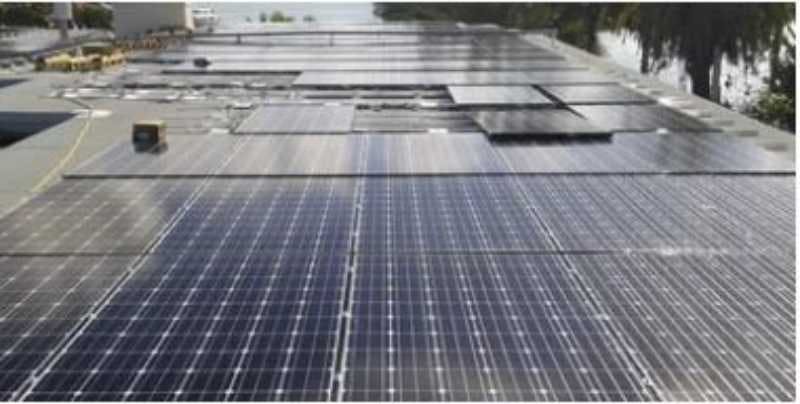 One-Up Solar Contractor, Inc
15715 S Dixie Hwy. Suite #416, Miami, FL 33157
One-Up Solar Contractor offers a full-scale service for a wide spectrum of solar installation services. Whether it is for residential clients or for commercial business owners, the company is a one-stop-shop for different kinds of installation, cleaning, maintenance, and replacement services.
Aside from its expertise in installing, maintaining, and reinstalling residential photovoltaic systems and commercial PV systems, One-Up is also trained to work on solar pool systems and solar domestic hot water units. These services help homeowners and business owners keep their units fully functional.
Located in the heart of Miami, the company has been a preferred solar contractor for years, with its contribution to the industry's movement repeatedly recognized by a veritable army of satisfied clients. Throughout its operations, the firm has been commended for its flawlessly on-schedule and within-budget delivery.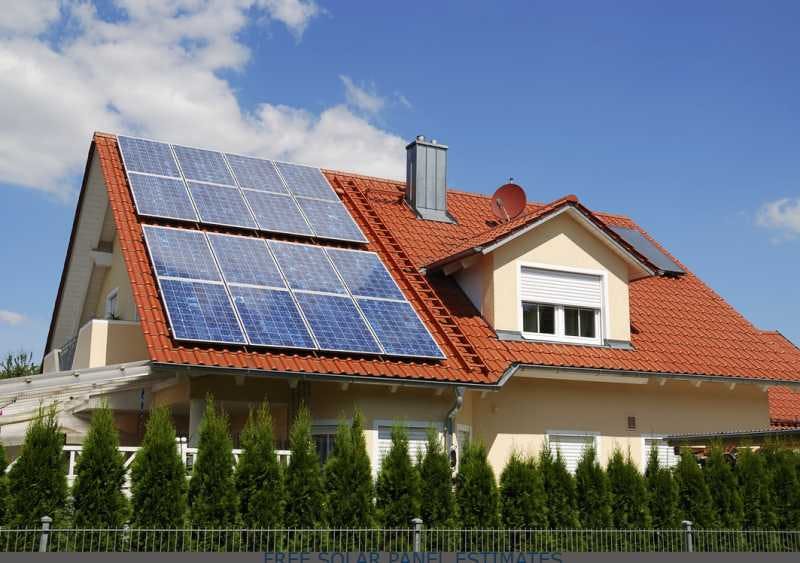 Pro Solar Miami
111 NE 1st Street, 8th Floor #311, Miami, FL 33132
Over 3,000 installations and more than ten years of services represent Pro Solar Miami's expertise as a solar panel installer, especially for Miami's homeowners. With these numbers under its belt, the company is one of the leading promoters of using solar energy systems as an alternative to energy produced by local utility providers.
The firm's overall expertise makes it a great resource for the simplest to the most complex questions about solar panels. That includes the amount of energy one can save when using solar panels, the size of panels according to the household's or business's needs, and space requirements.
The firm offers a full range of services. Aside from solar panel installation for commercial and residential clients, it also offers free estimates for different solar panel plans and options, project assessment for bigger coverage, as well as practical solar panel financing plans.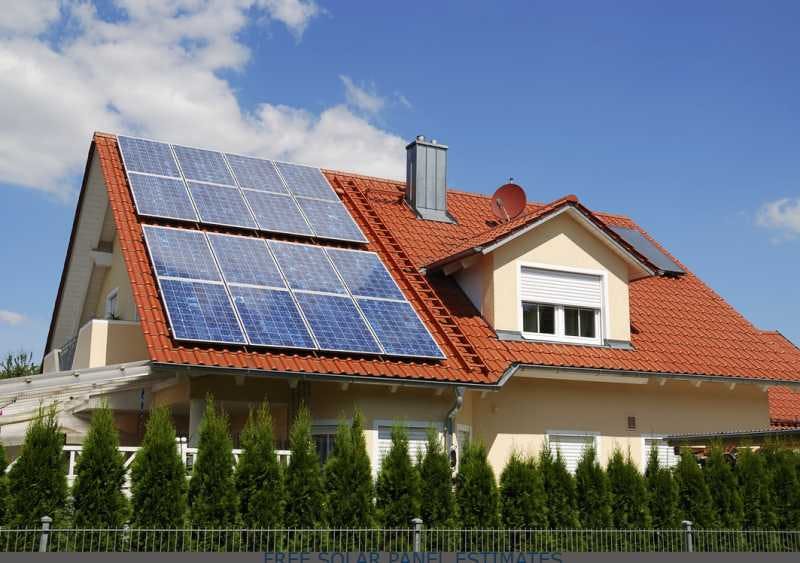 Rainbow Roofing Solutions
6825 SW 21st Ct. Unit #2, Davie, FL 33317
What started out as a small family roofing company established in 1985 grew to become one of Florida's premier roofing contractors, especially for solar energy solutions and reflective roofing systems. Residential and commercial roofing, solar installation, and maintenance are the major services that the company offers throughout the region, including Palm Beach, Fort Lauderdale, and Miami.
Thanks to its long-term partnerships with solar experts, the company helps clients determine the most site-appropriate solar solutions. The company works with the biggest manufacturers in the industry to source its renewable energy products. That combination helps home and project owners invest in sustainable solutions while enjoying the benefits of reduced energy costs as well as state and federal rebates.
The company has been around for over three decades and it has solidified its place in the industry. The firm is a member of the Better Business Bureau (BBB) because of its stellar customer service and good business practices. The firm is also affiliated with organizations such as the Building Owners and Managers Association (BOMA) and the Greater Fort Lauderdale Chamber of Commerce.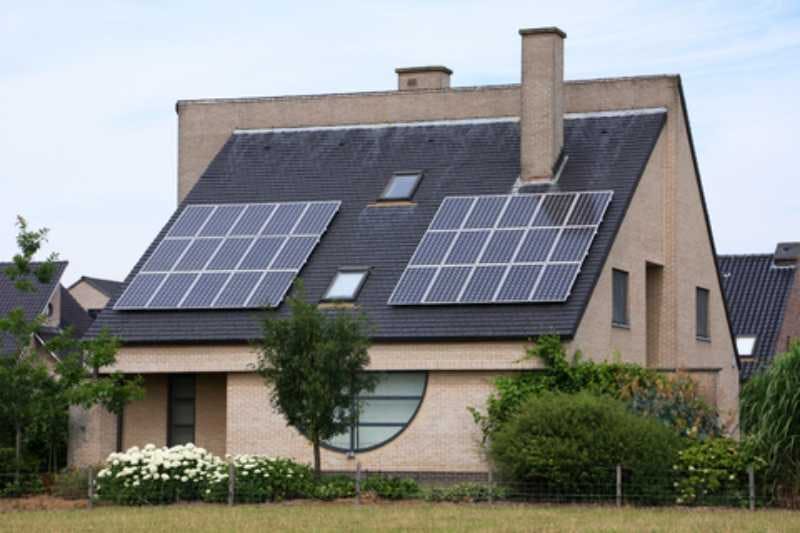 Solar Miami
6703 NW 7th St., Miami, FL 33126
Aside from educating its clients and potential customers about the financial and environmental advantages of opting for a green energy source, Solar Miami primarily provides products and installation services to Florida's homeowners. The company helps residents choose solar energy without going through the hassle and stress of transitioning to a new power system.
The company provides its clients a free consultation and an initial assessment that permits the owners an opportunity to review their own power usage. This preparatory stage also helps the firm understand which solar system design best suits the client.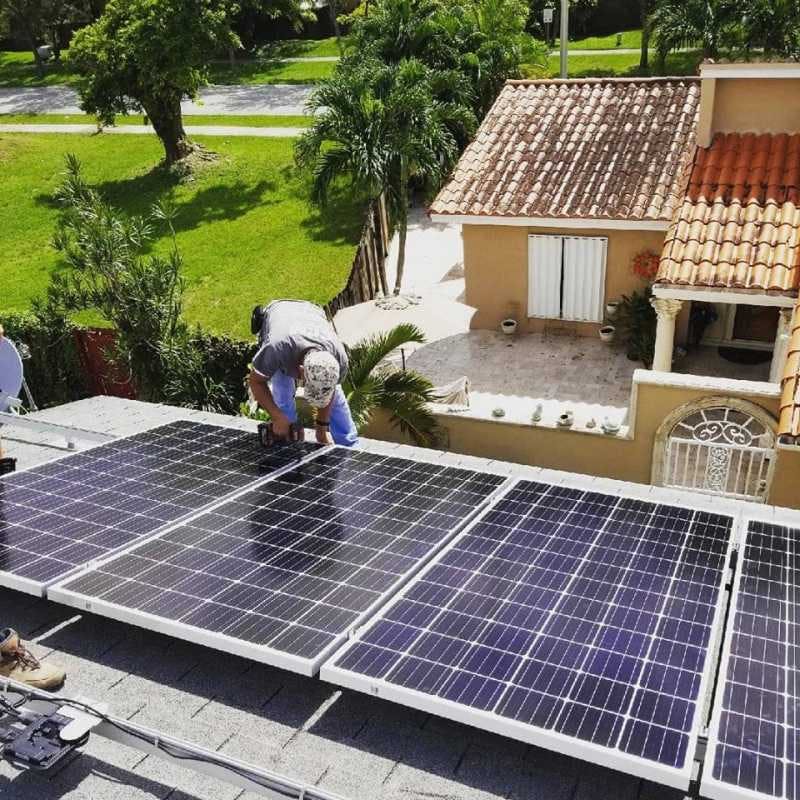 Solar Panels of Miami
15341 NW 33rd Pl., Miami Gardens, FL 33054
Owned and operated by General Construction Master Corp., Solar Panels of Miami provides residential, commercial, and industrial solar panel installation services across South Florida. The firm also sells quality solar panels, offers additional technical services, and conducts site repairs.
For over 20 years, its team has been educating and encouraging residents and business owners to see the future of energy through different sales and informative methods. The firm holds several licenses in its electrical, mechanical, and general contracting.
Aside from the firm's competitive pricing, ready-to-serve crew, and a fleet of service vehicles, its commitment to sustainable energy can be seen in how it helps Miami's residents transition to solar power. For starters, the company's website thoroughly discusses how alternative energy will not just help homeowners save money through tax credits and lower electricity bills, but also on how harnessing the power of the sun can help save the planet.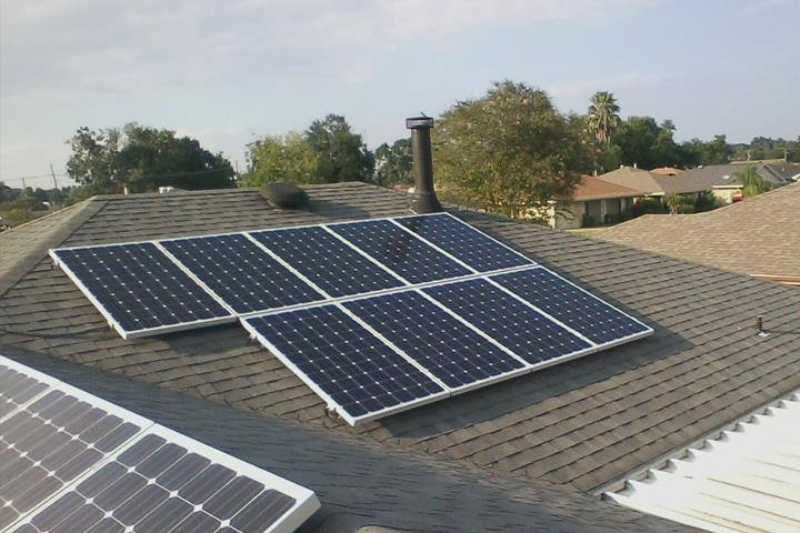 Solimax
1438 NE 104th St., Miami Shores, FL 33138
One of the emerging solar companies in Miami is Solimax, a contractor that has helped the city's environmentally-conscious residents contribute to sustainable energy movement. The firm's advocacies to promote rooftop energy systems and a complete transition towards solar energy can be easily observed in its efforts to educating the public about the benefits of these green and renewable options.
Aside from its office in Miami, the firm has also a branch in Vero Beach. Through these centers, the company supplies solar panels and solar battery backup systems and provides installation and repairs to a wider client pool. The company also helps educate clients about the most appropriate options for their individual needs. 
Karl Markeset, the firm's president and CEO, initially worked in the environmental protection field. His experience as an environmental advocate and a promoter of citizen welfare helped him eventually establish the company.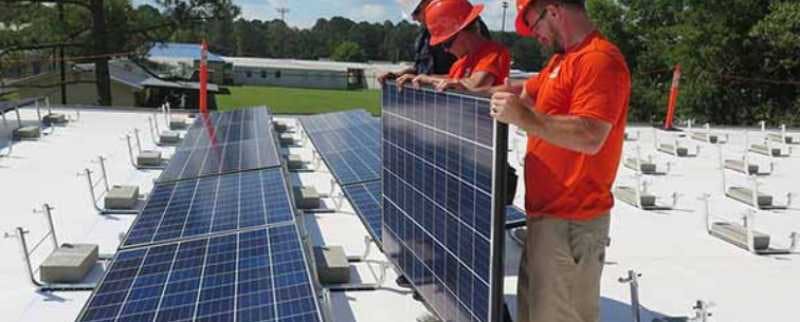 SunPro Solar
4654 Eagle Falls Place, Building B., Tampa, FL 33619
Sunpro Solar promotes a more accessible and affordable way for homeowners to acquire their first solar system. For starters, the firm provides financing options for those who want to take the first step to green energy. The company also presents an accurate cost guide and solar system design that fits the client's energy demands. With the system in place, homeowners can expect reduced energy costs for up to 25 years.
Aside from processing the permits, the company also heads the inspection and the installation process. As soon as everything is ready, owners can easily monitor the consumption and production numbers 24/7 through a system accessible from their mobile phones.
The company is one of the few manufacturers of solar panel system that installs and provides additional hardware such as a battery backup, which helps owners make the most of what solar energy can offer.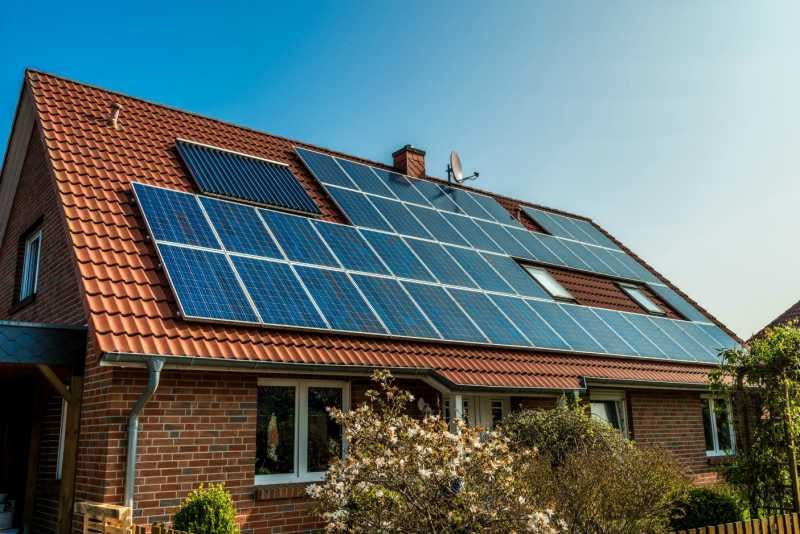 Synergy Solar Panels
9090 NW South River Dr. Suite #29, Miami, FL 33166
Synergy Solar Panels believes that opting for a more natural energy source will not only save the environment but also transform the way people live. One of the ways the firm helps this happen is through educating its clients and providing solar products and installation services that can help every residential owner to easily transition into clean, sustainable energy.
The company's experts are trained to aid clients in choosing the right solar system and installation procedure for their needs. Prior to installation, the company first assesses the client's roof conditions. The firm then comes up with a custom game plan based on its findings, the homeowner's budget, as well as the type of consumption that a property requires.
Aside from the installation services and product offerings that come with a guarantee of over 20 years of working performance, the company also provides maintenance and repair plans on existing panels. These services are available for single-family homes, townhomes, apartments, mobile homes, and houses in rural or metropolitan areas.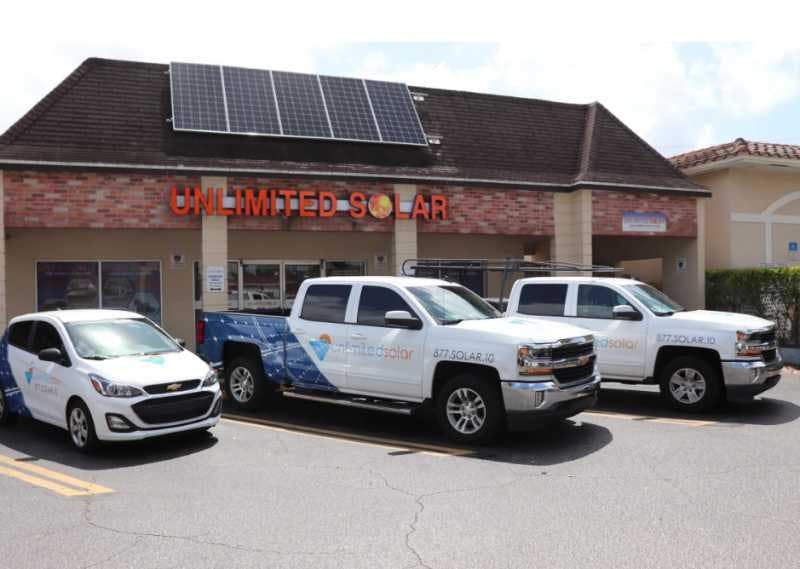 Unlimited Solar Technology
4520 Hollywood Blvd., Hollywood, Florida 33021
Unlimited Solar holds a PV installation license and a Solar Water Heating installation certificate. These professional qualifications make it one of the most comprehensive solar contractors in Florida, especially for the residential and commercial markets. Currently, the company offers solar pool heaters, solar water heaters, solar attic fans, and solar photovoltaic systems.
To cater to every type of client, the company personally designs, installs, and maintains all its different systems with the help of solar energy engineers and certified technicians. Every project, whether commercial or residential, can rely on an assigned project manager who will oversee every aspect of the project. The company is able to answer to the demands of its clients because it is certified and affiliated with recognized organizations like the NABCEP.
As a promoter of sustainable energy resources, Unlimited Solar has helped many homeowners understand the importance of going green and transitioning to solar. The firm's highly commended customer service and business practices have been recognized by the BBB.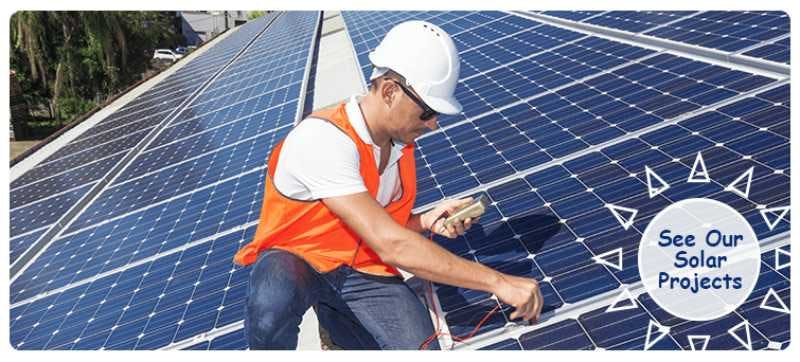 WireMasters Electric
8862 SW 129 Terr., Miami, FL 33176
Whether it's for an off-grid or grid-tied solar system installations, WireMasters Electric has the knowledge and resources to provide homeowners and businesses with the most appropriate PV systems for their residences. Aside from providing installation and maintenance services, the firm also offers products for DIY solar installations.
The firm works with local solar design technicians to make sure that every power solar kit and PV system adheres to the industry and company standards of reliability, endurance, and efficiency. The firm does not only serve as a one-stop solution for entire solar systems but also for replacement parts for an existing solar panel network. Most importantly, many of the firm's testimonials point to its attention to detail, its customer service, and its easily accessible 24/7 emergency services.
The firm offers installation services regardless of a residence's type of roofing. Whether it's a flat roof made of concrete tiles or bricks, their units can easily help residential owners transition into being a sustainable, energy-generating household.