New York City is home to thousands of acres of rooftops, some of the most expensive electricity in the country, and the nation's second-best solar tax credits. The solar industry understandably sees a clear opportunity, but there are several challenges to the solar revolution in the Big Apple. The brick and brownstone homes of Brooklyn and Manhattan tend to have flat roofs rife with obstacles like skylights, hatches, and HVAC systems, making rooftop arrays difficult to install. Landmark building codes also make many of the usual photovoltaic systems difficult or impossible to install. 
Customized solar installations, in other words, are definitely the way to go in the Big Apple. This article features the top 15 solar contractors serving New York City, contractors capable of delivering the unique solar arrays the city demands. The list includes multi-state firms and local contractors capable of providing turnkey energy solutions, from panel procurement and energy audits to custom design and engineering to fit every home. Our team selected these contractors based on a number of criteria, including awards earned, rankings in other publications, stellar customer reviews, the overall history of the company and principal, and each firm's overall standing in its local community.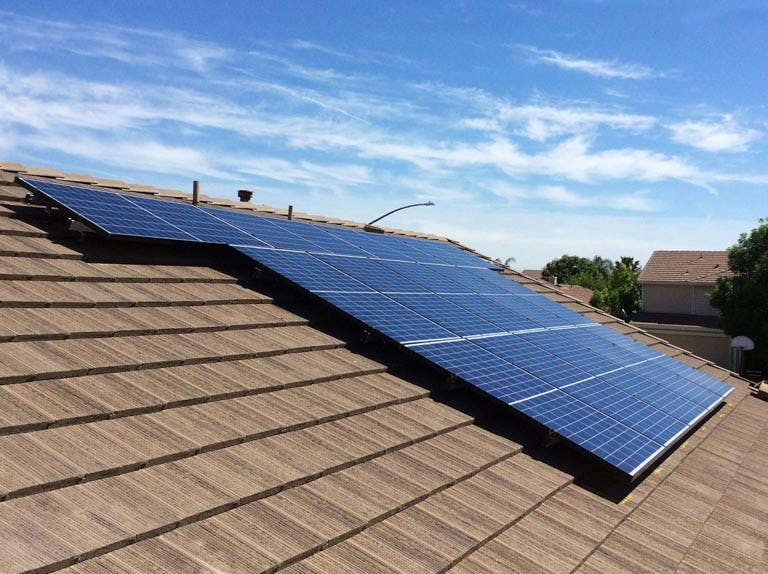 1st Light Energy
65-30 Kissena Blvd., CEP Hall 2, Queens, NY 11367
Solar installation and finance company 1st Light Energy is a leading installer of custom-designed solar energy for residential, commercial and public sector applications. The firm was founded in 2004 and has grown to eleven offices spanning eight states across the U.S. The California-based firm is backed by an expert team of highly experienced employees: some have been in the solar industry since the late 1990s. The firm has installed over 10,000 residential systems from Los Angeles to New York City,  as well as commercial, agriculture, and industrial systems. In addition to the firm's tried-and-tested expertise, clients have the benefit of accessing the company's turnkey energy solutions through its various and flexible financing and purchasing plans. 
The Solar Tribune rated it one of the Best Solar Companies in New York City in 2019. For the past five years, 1st Light Energy has also been of the leading contractors in New York, with the most permits for PV systems, coming in at fourth with $46 million worth of projects. 
Accord Power
130-30 31st Ave #707, Flushing, NY 11354
Serving New Jersey, New York City, and Long Island since 2009, Accord Power has been helping homeowners and business owners save on their electric bills by designing and installing top of the line solar photovoltaic electric systems. Accord Power Inc., which started off as residential installer headquartered in East Brunswick NJ, now has offices throughout New York and New Jersey and is one of the fastest growing turn-key commercial and industrial solar developers serving the tri-state market. Accord Power has been recognized as one of the fastest growing solar EPC's companies in New York by SunPower Corp. and pioneered the building of one of New York City's first and largest Community Solar projects in Maspeth, Queens.  Accord Power continues to bring to market unique financial ownership models that provide renewable solutions to homeowners and renters, building owners and tenants, Condos and Coops as well as municipalities including NYCHA, Fire Department of New York, Public Schools of New York and New York Department of Transportation.
Roger is the Founder, President, and Managing Partner of Accord Power, Inc.  As a visionary entrepreneur and environmental sustainability advocate, Roger has built Accord Power around the idea that renewable energy should be simple and affordable for all homeowners and businessowners alike.  He has overseen hundreds of solar PV installations throughout the North East and leads Accord Power with tireless energy, professionalism, and brilliant technical creativity and attention to detail.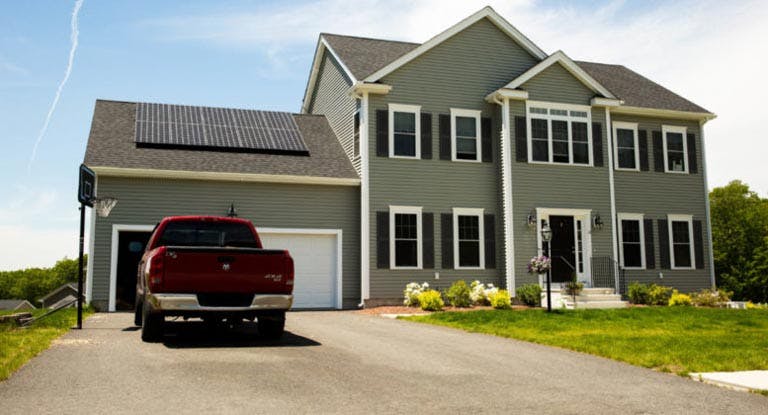 Amergy Solar
1000 Cornwall Rd. Suite #202, Monmouth Junction, NJ, 08852
Amergy Solar banks on a wealth of experience and its diligent team as it continues to contribute to the growing solar power industry of New York City. The firm is one of the top installers in the city, having done $48 billion worth of permitted work since 2014. Its skilled project management teams have served over 9,000 homeowners and 300 commercial and government entities in New York and New Jersey. In 2019, it was named as one of the Best Solar Companies in New York City by the Solar Tribune.
The New Jersey-based company takes full control of its installation projects. It handles design, engineering, permitting, installation, system connection, testing, and monitoring, with no reliance on subcontractors. Leading Amergy Solar's operations is Heather Keim. She had more than a decade of experience heading solar operations of various solar companies before coming to Amergy Solar.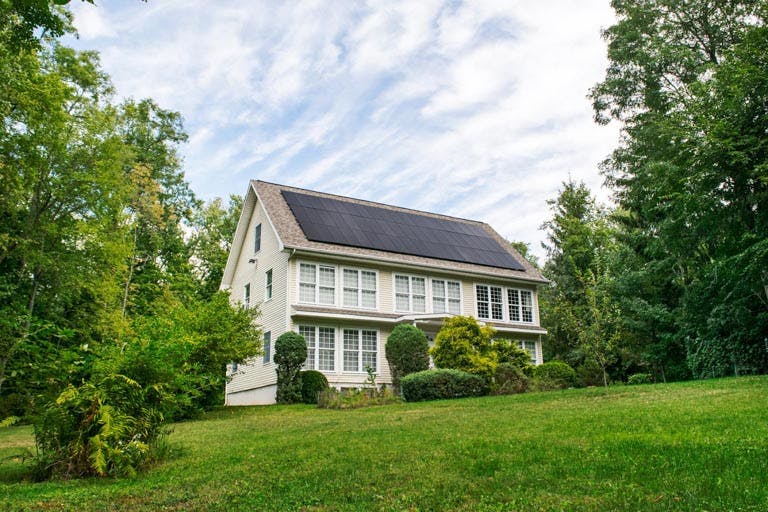 Apex Solar
64 Main St., Queensbury, NY 12804
Apex Solar is one of New York's most efficient all-in-one full-service solar energy providers. From tailored residential installations to extensive commercial arrays, the firm is well-versed in all types and setups of solar energy systems. One of its strong points is its direct involvement in all processes since it has a full in-house team of electricians, roofers, and installers. By not relying on any subcontractors, errors are kept to a minimum and schedules are strictly followed in every step, from initial permit acquisition to final installation and interconnection. It also provides additional services that include roof replacement, grid-tied and off-grid battery storage, as well as electric vehicle charging stations.
Apex Solar is the only NABCEP Accredited solar installation company in New York State and has placed 6th on Solar Power World's list of Top New York Solar Contractors in 2019. Its ever-growing customer base includes the residents and business owners of New York, New Jersey, Vermont, New Hampshire, Connecticut, Rhode Island, and Massachusetts.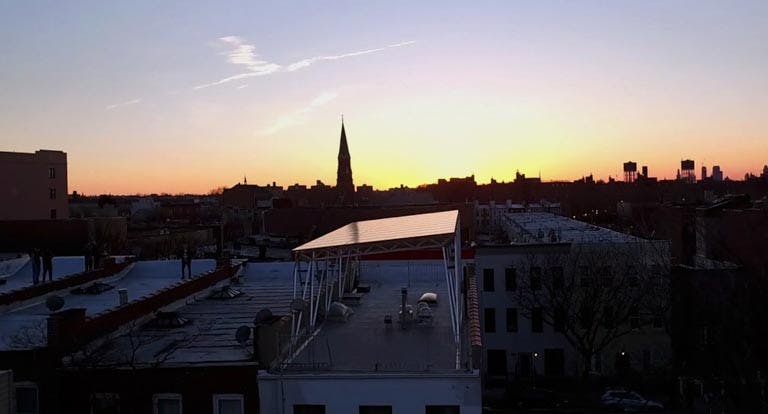 Brooklyn SolarWorks
200 6th St. Suite 3G, Brooklyn, NY 11215
Multi-awarded solar contractor Brooklyn SolarWorks is a pioneer and innovator in providing solutions for solar energy in New York City. Its exceptionally clever ways of integrating solar panels and arrays in challenging locations in the Big Apple have caught the attention of many residents wanting to go green. 
The firm has received acclaim for its Brooklyn Solar Canopy: a multifunctional solar installation type that captures and converts solar energy while also providing shade and rain protection. The ingenious installation can be found atop many brownstones in Brooklyn and other boroughs of the city. The firm is also an expert in installing solar power systems for landmarked homes. It effectively accommodates the city's most stringent historic preservation rules and upgrades homes using sustainable energy without compromising historic value and curb appeal. Currently, the firm serves the most landmarked homes in Park Slope, Bedford Stuyvesant, Sunset Park, and other historic neighborhoods.
For spearheading new ways of installing solar in the city, the firm has earned numerous awards, including being named one of the Most Innovative Companies in 2019, Architectural Record's Best in Building Systems and Components in 2018, and The Architects Newspaper's Best of Design Award.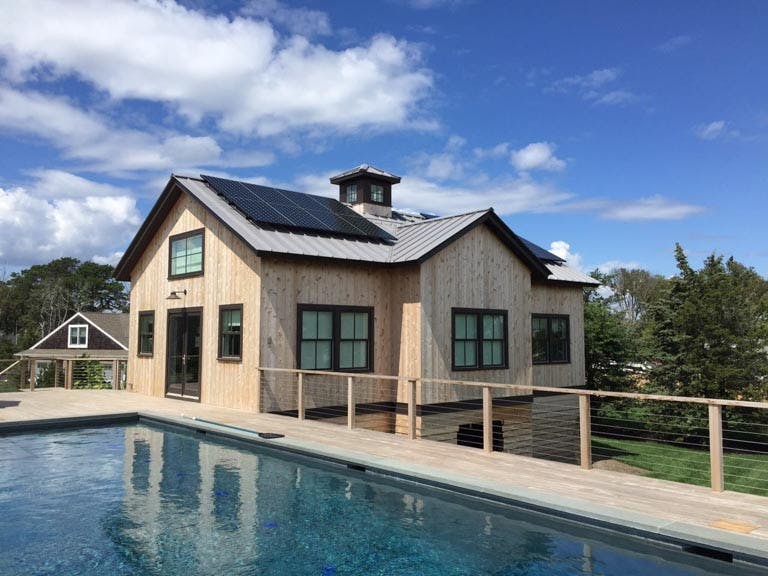 EmPower Solar
4589 Austin Blvd., Island Park, NY 11558
EmPower Solar serves Nassau, Suffolk, Queens, Bronx, Brooklyn, Staten Island, Westchester, Manhattan. The company leverages 30 years of industry experience by partnering with SunPower to bring the most innovative and sustainable solar energy solutions throughout the Big Apple and surrounding areas. The company earned SunPower's 2016 and 2018 Residential Regional Dealer of the Year and has consistently been voted the best solar panel company on Long Island and New York City since 2003. The company has also consistently been ranked on the Top 500 Solar Contractors list of Solar Power World. 
With over 2000 solar installations completed, 15 percent of EmPower's projects are located in New York City. The company recognizes that solar delivers substantial value and savings for homeowners and businesses throughout the Big Apple and offers community solar installations and subscriber management services. This service allows building owners to receive payments for hosting solar power systems at their properties. EmPower also provides commercial solar systems, electric vehicle charging stations, and backup power systems.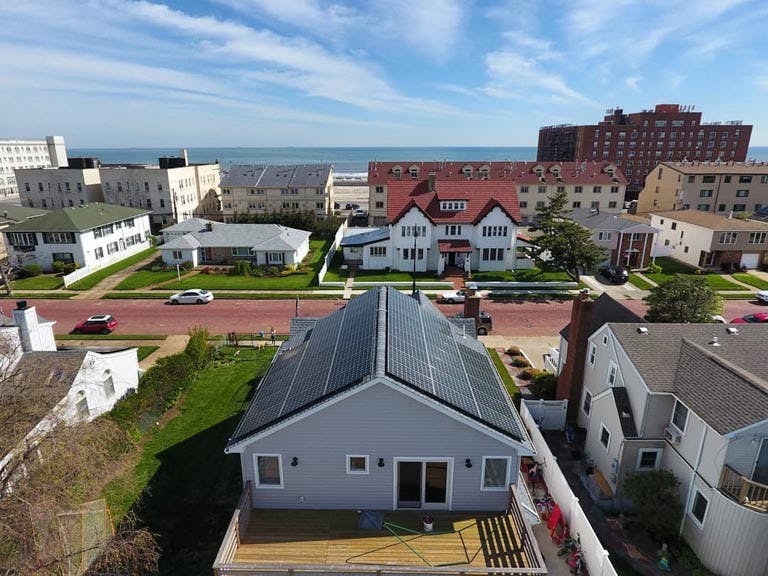 Harvest Power
2941 Sunrise Highway, Islip Terrace, NY 11752
Harvest Power was established in 2008 as a program of Friendly Construction to help property owners achieve the energy efficiency of solar power. The firm has completed residential and commercial installations and built solar farms and solar arrays for government projects in New York City, Nassau County, and Suffolk County. To help each client maximize their energy investments, the company also obtains all necessary local permits and completes the paperwork for the substantial Federal tax incentives and New York State tax credits. 
The company's impressive leadership includes engineers, system designers, and installers with dozens of years of experience in managing solar projects within New York. Harvest Powers founders Carlo J. Lanza and Carlo P. Lanza have decades of experience in construction management, energy efficiency, and solar industry between them. Carlo P. Lanza has served as the Chairman of LISEIA (Long Island Solar Energy Industries Association) as well as the Vice President of NYSEIA.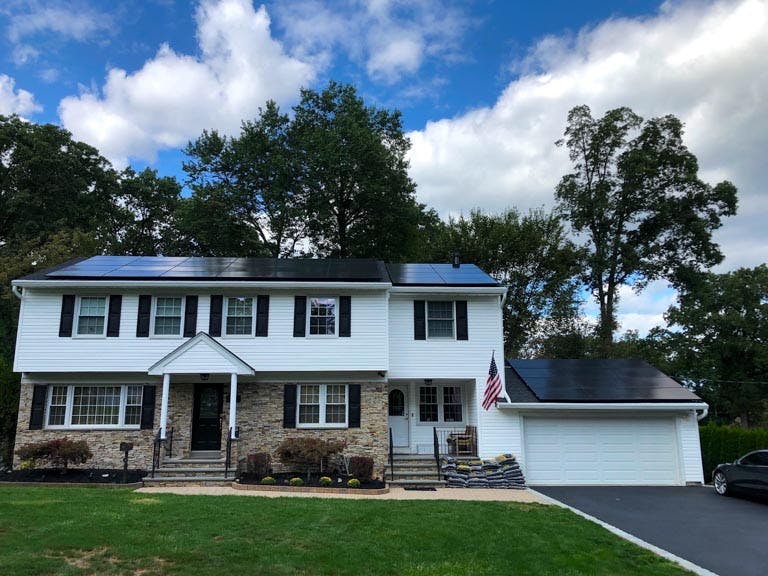 Infinity Energy
6 E Dexter Plaza, Pearl River, NY 10965
Infinity Energy is the product of a partnership between lifelong friends Murphy Panagiotou and Achilles Tzoulafis. After pursuing separate careers – Murph as a roofing contractor in Rockland County, New York, and Achilles as an electrician in northern New Jersey—they combined their talents and experience to establish Infinity Energy in 2008. The company now has offices in New York and New Jersey, enabling it to serve the whole tri-state area.
With more than 5000 solar installations, the firm is equipped with the right team and extensive experience to provide exceptional solar installation services in both the residential and commercial sectors. Infinity Energy has been included on Solar Power World's Top Solar Contractor lists and is part of Solar Tribune's 2019 list of Best Solar Companies in New York City. The company is a member of the American Solar Energy Society, the NECA, the NYSERDA, and it is a Certified Weather Stopper Roofing Contractor.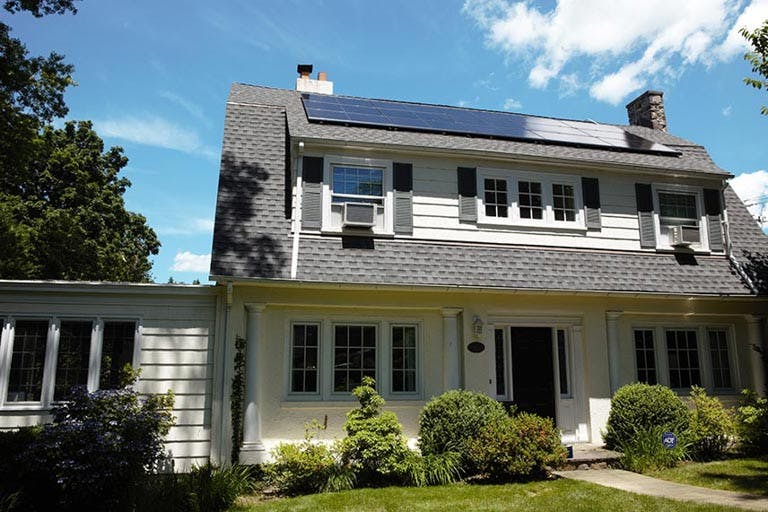 Momentum Solar
3096 B Hamilton Blvd., South Plainfield, NJ 07080
Highly effective leadership and a laser-eyed focus on customer service have made New Jersey-based Momentum Solar a solar industry leader known across the US. The company started with four employees in 2009 and now employs over 1900 people in New Jersey, New York, California, Florida, Texas, Connecticut, and Pennsylvania. Momentum Solar has been recognized among Inc. Magazine's 500 fastest-growing U.S. companies for three consecutive years. In 2018, Inc. recognized the company as the #2 energy provider in the country and in June 2019 named Momentum Solar one of the "Best Workplaces" in the country.
Cameron Christensen and Arthur Souritzidis lead the company Cameron started the small company after moving to New Jersey from Utah. He had an extensive background in field operations and initially did the installations himself. Seeing the company's potential, Arthur joined him the same year and has been responsible for the company's growth and expanding footprint across the US. In 2017, Forbes included Arthur on its 30 Under 30 list of energy entrepreneurs. In 2019, he also earned Ernst and Young's Entrepreneur Of The Year Award in Construction, Engineering & Building Services for New Jersey.
The company ensures a seamless transition in every step of a client's solar energy process. That includes system design, engineering, permitting, installation, inspection, and activation. The company is a NYSERDA Quality Solar Installer and is accredited by the BBB.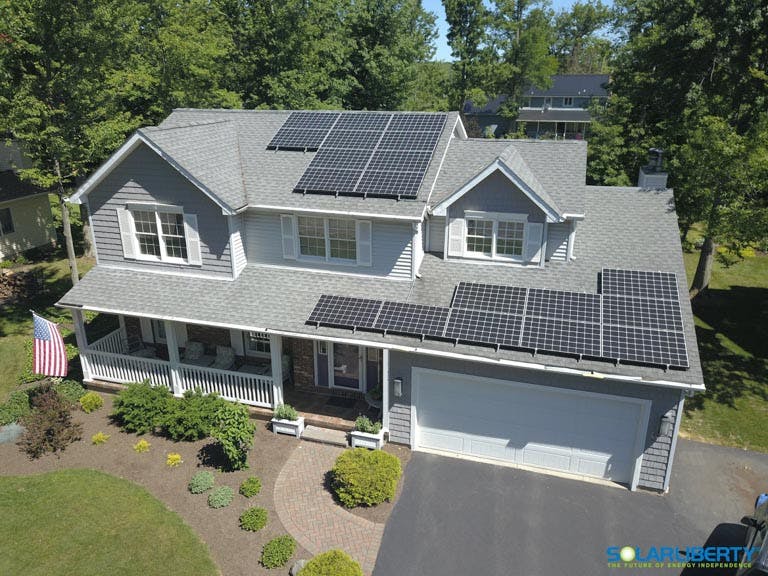 Solar Liberty
6500 Sheridan Dr., Suite #120, Buffalo, NY 14221
Serving all regions of the New York state, Solar Liberty's encompassing reach makes it one of the most reliable solar installers for New Yorkers. This family-owned and operated company was started by NYSERDA and the U.S. Department of Energy awarded Solar Liberty with the Outstanding Achievement Award for being the Largest Solar Electric Installer in New York State. The firm has also been recognized as one of the Top 500 Solar Contractors since 2018 by Solar Power World.
Solar Liberty's main service is the widespread installation of grid-tied PV solar energy systems. That includes solar installation, repair, and maintenance for residential and commercial entities. Solar Liberty also offers battery storage, EV charging, microgrids, and monitoring. Since its inception in 2005, the company has installed over 2000 solar energy installations across the state. 
The reasons for the firm's success can be traced back to its founders, brothers Adam and Nathan Rizzo. Aside from making sure the firm attends to its clients and produces top-quality installations, the two are passionate about their non-profit organization, the Solar Liberty Foundation. The organization has helped thousands by providing clean accessible solar energy to places like the Kitenga School for Girls in Kitenga, Tanzania in 2017 and to various locations in Haiti after it was hit by a hurricane in 2010.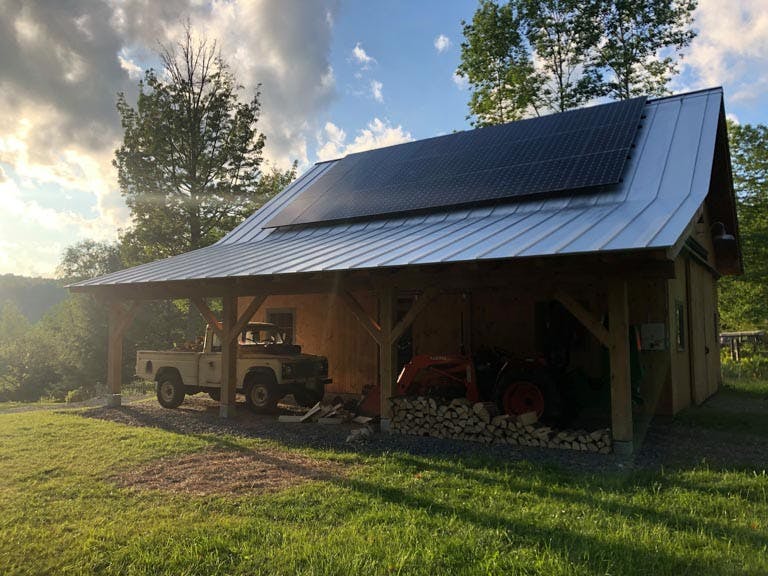 SunCommon
13 Hook Road, Rhinebeck, NY 12572
With its mission to make clean renewable energy simple and affordable, SunCommon has helped more than 5000 homeowners from New York to Vermont. As its name implies, its community-centric philosophy has shaped this solar contractor's business. It is committed to the planet and the communities it serves, even sharing the energy gained from its net-zero offices with surrounding homeowners and businesses. SunCommon offers home solar, community solar, solar heating and cooling, and battery storage services.
Founders Duane Peterson and James Moore have been working side by side since 2011 in driving this company to its success. Under their leadership, SunCommon has developed a reputation for highly personalized service and high standards of company ethics. Not surprisingly, it has earned a great number of prestigious awards. It is a 2019 NYSERDA Quality Solar Installer, a Certified BCorp (B Corporation) in Vermont and New York State, and one of Solar Power World's Top 500 Solar Contractors of 2015. It has also won an Outstanding Achievement in Distributed Wind Advocacy Award from the American Wind and a Governor's Award for Environmental Excellence.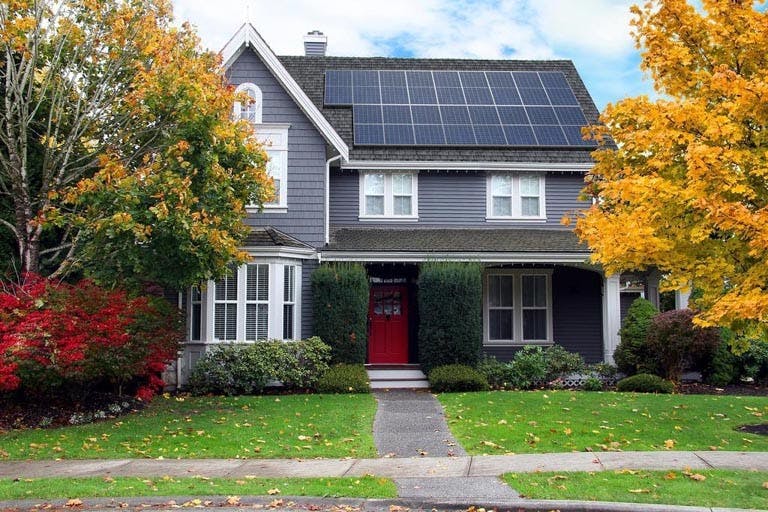 Sunrun
26 Worlds Fair Drive, Unit K, Somerset, NJ 08873
Serving 22 states plus DC and Puerto Rico, Sunrun is the country's leading home solar, storage and energy services provider. It offers a full suite of services catering to homes across the nation, from solar leasing and power purchase agreements to personal installations and battery storage. In 2007, the San Francisco-based company pioneered the "solar as a service" model, allowing homeowners to buy clean, affordable solar power that is generated on their roof by solar panels that Sunrun owns and manages.
Sunrun grew as a pioneer in residential solar services because of CEO Lynn Jurich's aim to build and provide unique customer-centered energy systems. She and partner Edward Fenster first put these ideas into motion in his attic. The duo pushed through the recession and succeeded in bringing the company to the public in 2015.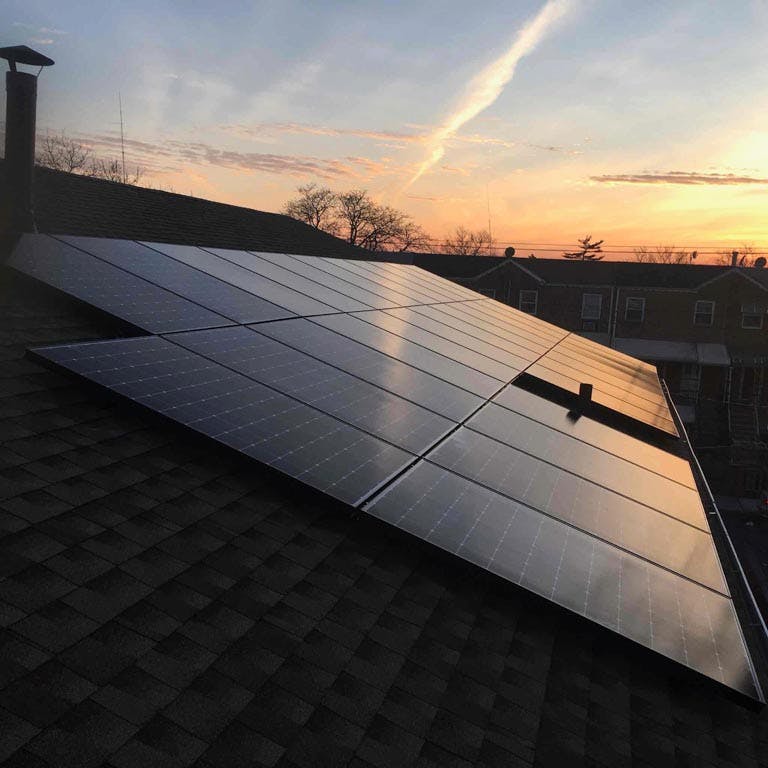 Venture Solar
67 West St., Brooklyn, NY 11222
With over 200 New Yorkers on its team and over 4,000 completed installations since inception., Venture Solar has proven itself as one of the most capable solar contractors serving the Big Apple. Its vast in-house team of master electricians and installers provide turnkey solutions in solar photovoltaic installation, repair, and maintenance.
The Greenpoint-based company is the largest LG PRO Platinum Partner on the East Coast. Platinum is the highest level of recognition in the LG PRO program, for LG Electronics' solar installation network. LG recognized Venture Solar for its consistent high-quality workmanship, installation, and customer service. Additionally, in 2019, Venture Solar was named a New York State Energy Research & Development Quality Installer, further solidifying its reputation as a premier solar contractor in New York.
Venture Solar's co-founder Alex Giles is no stranger to the energy business. He has worked at Rowayton Fuel, a family-owned oil delivery and heating system business, operating since 1929. He has also spent several years working for a solar energy company based in New York City. Co-founder Alex Yackeryas is also experienced: he served as sales director for one of NYC's largest solar installation companies for several years. Clients praise the duo's leadership as well as the company's professionalism and top-notch quality of work.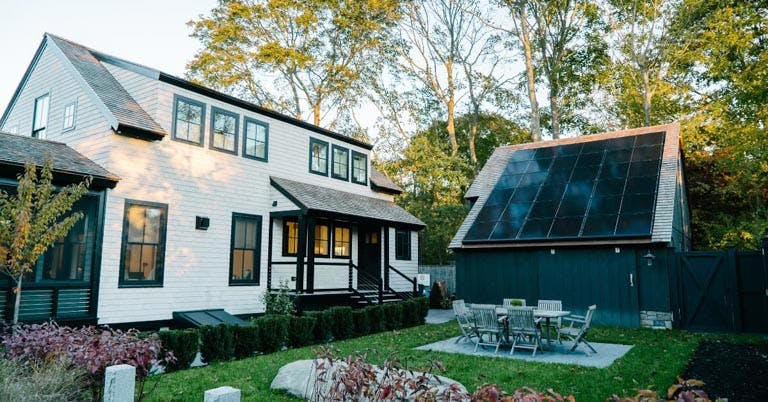 Vivint Solar
1800 W Ashton Blvd., Lehi, UT 84043
Utah-based Vivint Solar is a multistate full-service residential solar provider. The company specializes in giving integrated residential solar solutions for the entire customer lifecycle, from designing and installing to monitoring and maintenance services for solar energy systems. Its vast coverage includes 23 states spanning the country.
In New York City, Vivint accommodates neighborhoods on both sides of the Hudson River. In 2019, it has earned an NYSERDA Quality Solar Installer designation. Vivint boasts a robust 86-point inspection that ensures clients receive the highest quality in each installation project it conducts. Additionally, Vivint is one of the earliest adopters of the power purchase agreement. This means it owns, operates, and maintains PV systems and clients get to purchase low-cost electricity for a predetermined period.
Featured here is a solar array the company installed on a featured home in the home improvement series, This Old House, on PBS. Vivint Solar has also been featured on PV Magazine, Fast Company, and Forbes.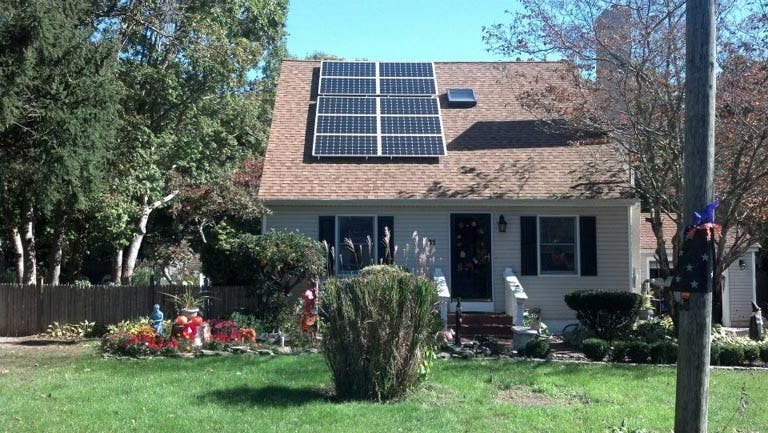 YSG Solar
79 Madison Ave. 8th Floor, New York, NY 10016
With offices in New York and California, YSG Solar is well equipped to handle a variety of installations, from the flat roofs of Brooklyn brownstones to the sloped pitched roofs of California ranch homes. This independent company provides custom design systems, procurement of high-quality solar components like panels and battery storage, and financing options for leasing or owning. YSG has a wide range of experience in the implementation of other clean energy technologies such as geothermal, wind, storage, and energy management systems.
YSG Solar's Accredited and knowledgeable solar energy consultants, designers, and NABCEP-certified installers bring more than 25 years of experience, providing each client with a well-rounded service quickly and efficiently. This team is led by founder and president David Magid, who has more than a decade of experience in the energy industry. Magid's leadership and continuous efforts in providing clean energy on the best cost landed him a spot at the Forbes "30 under 30" Energy list in 2018.