Despite being the "Sunshine State" it wasn't until recently that Florida legislation permitted the leasing and installation of solar panels. Since then, some of the largest solar companies in America have expanded into the state, and it has quickly joined the top three states in the country with the highest number of residential solar panels. Orlando itself has an annual average of 233 sunny days, well above the national average of 205. All of that light allows systems installed in the area to last longer, and the average cost of panels in the city comes in around an impressive $2.78 per watt. That is significantly cheaper compared to other states, and it's important to keep in mind that Florida homes typically use more power than homes in almost every other state. 
We have curated and highlighted this list of the 15 best solar contractors in Orlando. They were chosen based on merit, media presence, and their work history. We also looked at the level of client satisfaction these providers have generated and took into consideration their national rankings and the service area they cover.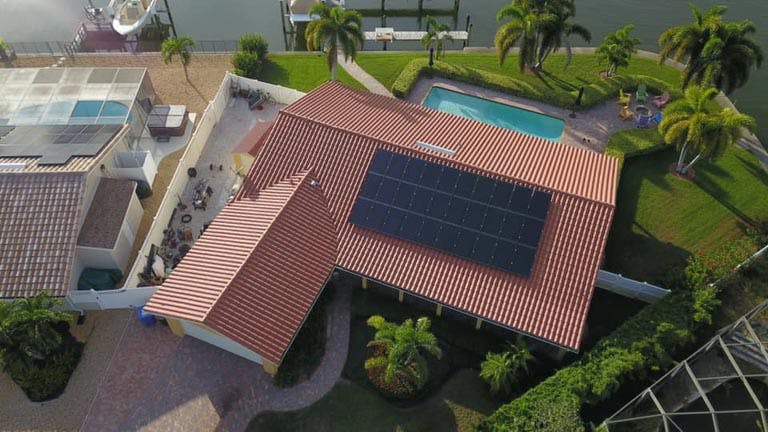 3D Solar
11548 Pyramid Dr., Odessa, FL 33556
Extending its services throughout West Central Florida, 3D Solar works with both the residential and commercial industries. It sells and installs all forms of solar energy systems as well as PV panels. The firm is also skilled in working with custom solar panels that meet every clients' unique energy needs. Its team conducts a thorough energy audit of each home it takes on to ensure that each solar system it installs works perfectly for that particular family. It provides 25-year warranties compared to the industry standard 20. And that warranty includes any damage that a client's roof may incur. 
On top of that, all of 3D's projects come with two-year labor warranties. Using only premium tools and equipment, 3D Solar maintains affiliations with several important organizations and has earned several awards. Solar Power World recently named the firm the 14th leading solar contractor in the state. It has also consistently been listed on the national and annual Top Solar Contractors list.
A1A Solar Contracting, Inc.
10418 New Berlin Rd. Unit #223, Jacksonville, FL 32226
Named by the Jacksonville Business Journal as one of the area's fastest-growing businesses, A1A Solar Contracting has installed over three megawatts of energy both in the residential and commercial industries. It handles every facet of a project, from drafting and design all the way to inspection and installation, and does not outsource for any help. It is the only firm on this list and in northeast Florida to attain a national board certification in PV and thermal contracting by the North American Board of Certified Energy Practitioners. The firm has found success with a very simple installation process. Typically, it only asks for two to four days to install a project; they want to avoid disrupting a client's day-to-day routine. Nationally ranked among the country's top 250 solar contractors, the firm is led by Pete Wilking, who has a background in both engineering and financing. 
Under his leadership, the firm has been honored with awards from institutions like Associated Builders and Contractors. Most notably it worked on the roof of the historic Chandlery Building in Fernandina Beach.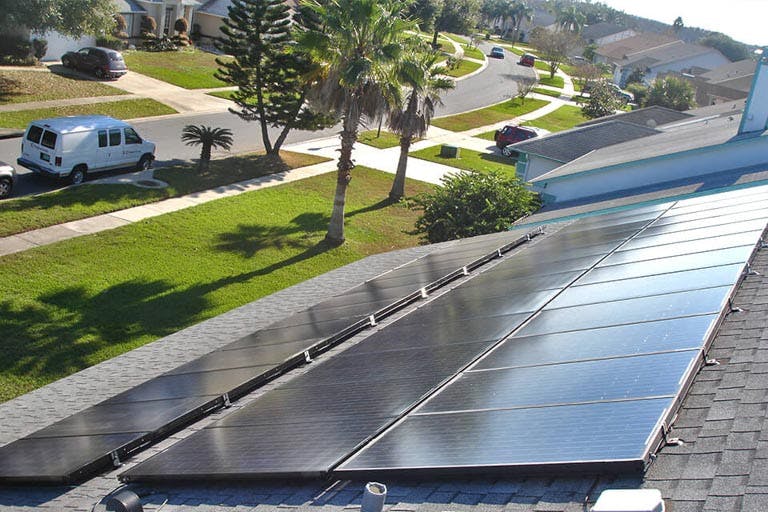 Bob Heinmiller Solar Solutions
1519 Bldg. 1 W Smith St., Orlando, FL 32804
Led by its namesake—who has over two decades of experience—Bob Heinmiller Solar Solutions extends its services throughout the greater Orlando area. The firm offers its clients panel upgrades, air and heating services, as well as several other solar power systems. Its panels are suitable for commercial use and its photovoltaic solar systems are more than equipped to handle "net-metering." That means that clients can sell back extra energy to power companies and off-set utility company's peak energy times.
The firm provides its clients with written estimates and thoroughly discusses the benefits of photovoltaic solar panel systems with its clients in clear, easy-to-understand language free of technical jargon. The firm maintains affiliations with a number of industry organizations such as the Solar Energy Industries Association (SEIA). It is also an authorized installer for SolarWorld.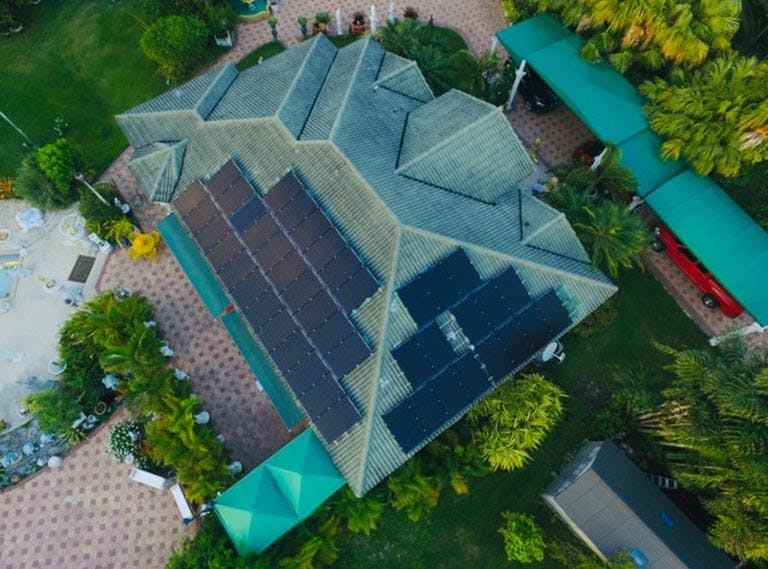 Cutler Bay Solar Solutions
8301 SW 184 Lane, Cutler Bay, FL 33157
Cutler Bay Solar Solutions is a family-owned and operated business that extends its services throughout Southern Florida. Since its inception in 2013, the firm has completed nearly 700 projects and has been distinguished by a number of awards from noteworthy organizations. It has also been featured in publications like Solar Power World and the Florida Villager, which named the firm among the "Best of the Best" for three consecutive years between 2015 and 2017. Its services are often distinguished by their use of the latest, most advanced technologies, and its warranties on EV charging and automatic backup battery storage systems are top-of-the-line. 
Cutler can provide a seamless hook-up from the solar grid to a home's circuit breaker, which serves as a house's backup generator. And its EV charging is comprised of level two charging stations that can charge electric vehicles more efficiently. The Cutler Bay team provides clients with the opportunity to custom-design their own solar systems while they handle every phase of installation from sales and financing to designs and approvals.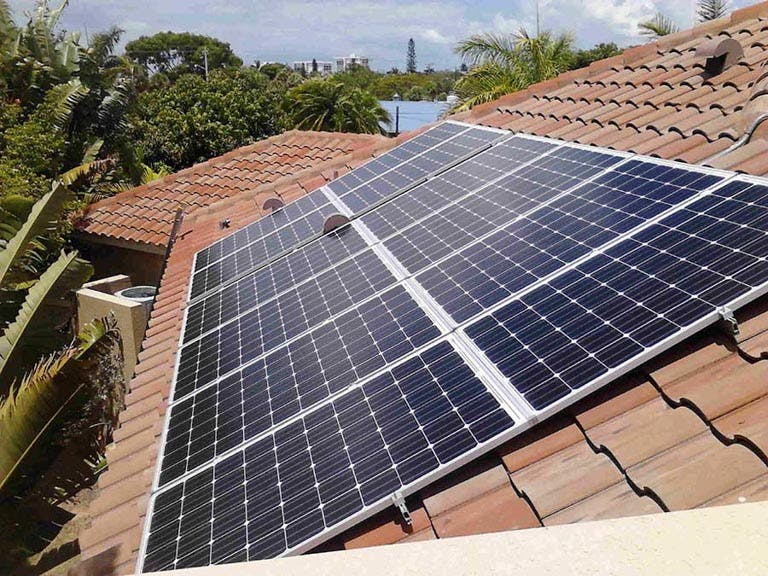 Harrimans, Inc.
140 James St., Venice, FL 34285
Harrimans offers its services to a vast range of markets. In addition to its residential work, it also takes on projects in the business, religious, education, and government sectors. Its services include solar power, water and pool heating, as well as electric vehicle charging stations. It provides turnkey solutions and is an all-inclusive contractor that handles every facet of a project including roof measurements and design all the way to engineering and permitting. Its principals also keep the entire process in-house and do not outsource for any additional help. Having been in the industry for the past five decades, Harrimans has worked on over 20,000 installations and offers its clients the chance to have their systems replaced or fixed, should any issues arise, for as many times as they want within 90 days. That includes the removal of the system and a complete refund, if necessary. 
Thus it comes as no surprise that the firm has landed on several nationally ranked lists, including the 2019 Top Solar Contractors List. It has also been published in Solar Power World Magazine.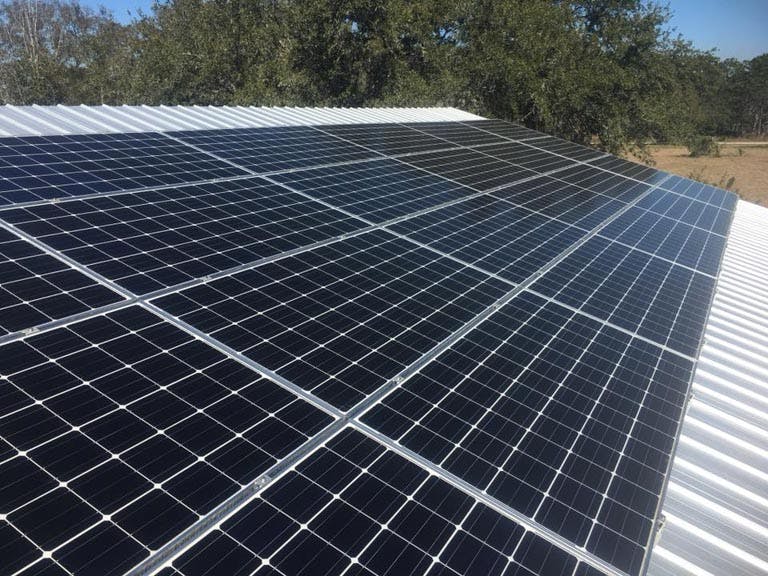 Independent Green Technologies
3954 West Pensacola St., Tallahassee, FL 32304
Established in 2008, Independent Green Technologies extends its services to the residential, commercial, and government sectors and handles every phase from assessment to installation. It offers its clients a full array of custom system designs and flexible financing options. It is actively participating in the shift away from fossil fuels to healthier green energy sources, and the firm takes the time to educate homeowners on the benefits of going solar. Headquartered in Tallahassee, the firm extends its services throughout Florida and is a member of several vital industry organizations such as SEIA, the Florida Alliance for Renewable Energy, and Renovate America.
Independent Green Technologies has also been featured in several publications and takes pride in its impressive national rankings. Most recently, Solar Power World named it the 26th best firm in its annual list of leading solar contractors in the state.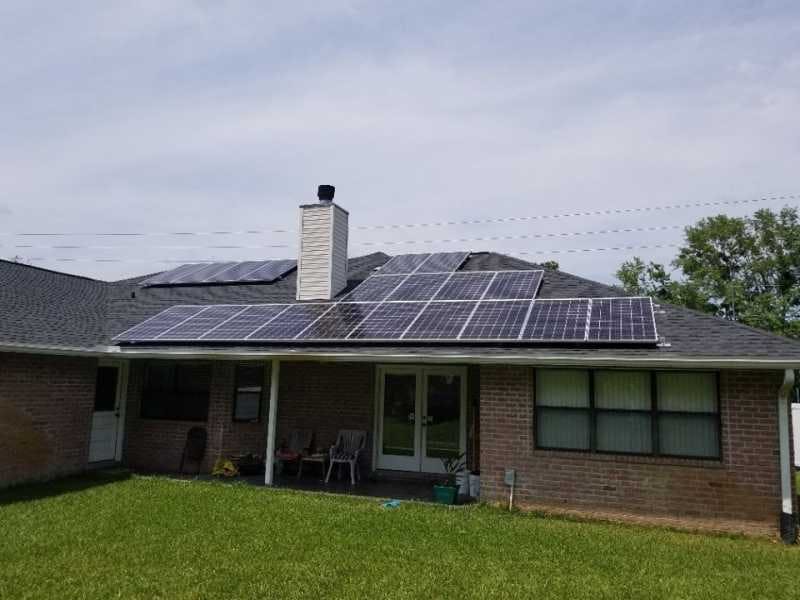 iQ Power
691 Progress Way, Sanford, FL 32771-6989
iQ Power is a leading figure in the solar energy and solar pool-heater markets. It works with solar-powered homes and has produced over 2,500 kilowatts since its inception. Having served nearly 20,000 clients, the firm provides its clients with free energy evaluations and is also capable of handling the repair of a wide range of solar equipment and water treatment systems. It also offers zero money down and uses a zero upfront approach, enabling homeowners to kickstart their savings as soon as they work with iQ Power. Further, it provides a full range of solar electric services and has worked with nearly every solar PV brand. The company is led by Ivy Gilbert, who has over a decade of experience in the solar and renewable energy movement. Under her leadership, the firm has established a solid reputation for itself with a 4.8 rating on Solar Reviews, based on a pool of 100 reviews from its previous clients.
Because of this, Solar Reviews named the firm as one of its Top 100 installers of 2019. The firm also boasts several other national rankings: Solar World consistently named the firm among its leading contractors for the past five years. It has also been featured in publications like Solar Tribune.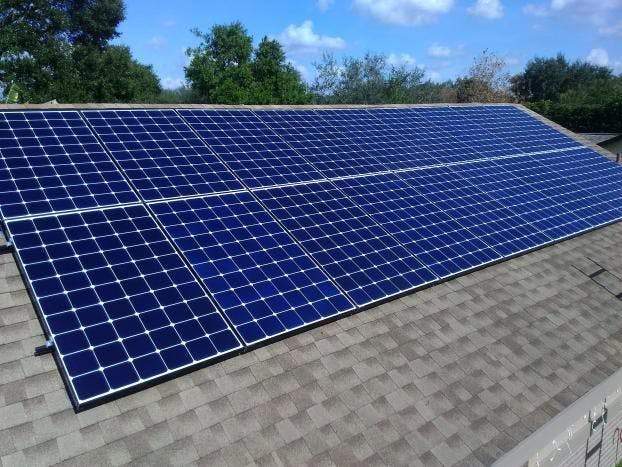 May Electric Solar
655 W Highway 50, Suite #102, Clermont, FL 34711
May Electric Solar has been serving Florida since 2006 and installing solar since 2009. It is locally owned and operated and adheres to the Federal Emergency Management Agency's recommendation of using microinverters rather than central and string inverters. Although they typically cost more than central and string inverters, microinverters keep undamaged solar panels on PV arrays producing energy despite the presence of one or several damaged panels; energy keeps flowing even after damaging winds. The firm uses high-quality Enphase microinverters and LG Solar Panels. In the near future the firm will also be offering fully-integrated home battery solutions with the latest Enphase IQ8 microinverters, along with educational workshops for homeowners planning on going solar. 
Unlike most firms on this list, May Electric holds an Unlimited Electrical Contractor license. This means it has the ability to tap into an extensive range of services beyond solar contracting. It also has five different solar systems in its main office.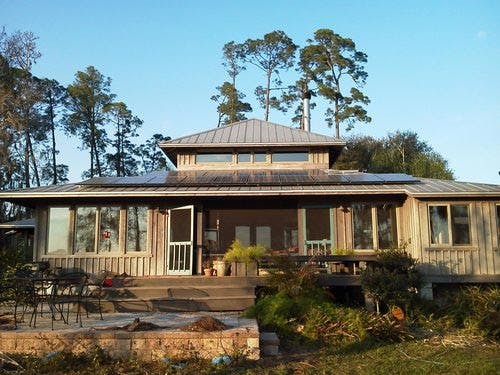 Power Production Management, Inc.
625 NW 8th Ave., Gainesville, FL 32601
Headquartered in Gainesville, Power Production Management has served over 500 clients from a wide variety of industries and has been doing so since 2009. It provides its services to an extensive range of sectors, including the residential industry as well as the commercial, government, agriculture, and non-profit markets. It has a partnership with Tesla, providing fully-integrated AC battery systems, which can be used for both residential and light commercial projects. This rechargeable lithium-ion battery pack allows energy storage for consumption and backup. The firm also offers Tesla car chargers and provides solar system testing through the use of infrared scanning. 
The firm prides itself on its national rankings in publications like Solar Power World, as well its consistent appearance on the annual Top Contractor list. It has worked on several noteworthy projects and has the exceptional clientele list to show for it. Most notably, it worked with Macy's to help the company reach its long-standing goal of high efficiency and sustainable consumption.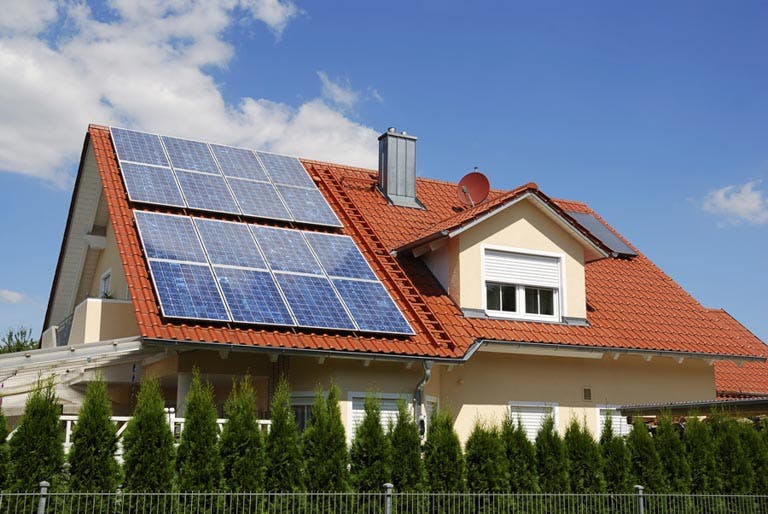 RB Green Energy
1855 Griffin Rd. Suite A-471, Dania Beach, FL 33004
RB Green Energy is locally owned and operated and offers an extensive range of residential and commercial solar services. Its staff assists with not only installation but also designs and supports each system it installs throughout the lifetime of the system. The firm provides services throughout the Southern Florida region, primarily the Miami-Dade, Broward, and Palm Beach counties, but also Naples, Port St. Lucie, St. Augustine, and Jacksonville. It also provides free energy assessments for each clients' primary residences and investment properties. Its services include the installation of complete solar photovoltaic (PV) systems, as well as solar water heaters, green roofing, LED lighting, and impact windows and door work. 
Equipped with panels engineered to last up to two decades, the firm is recognized as one of the fastest-growing solar energy contractors in Florida. It is manned by some of the area's most qualified and experienced Certified Solar teams in the region with years of training and apprenticeship in terms of both solar and residential projects.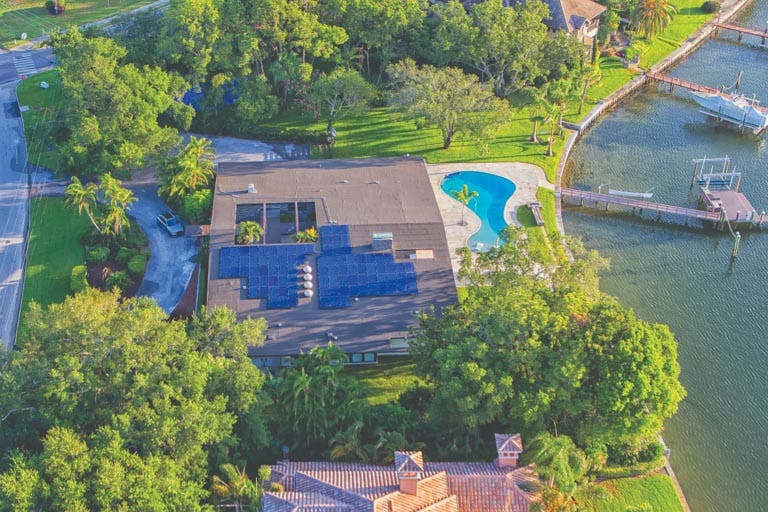 SEM Power
4466 Eagle Falls Place B1, Tampa, FL 33619
Since its inception in 2003, SEM Power has been a leading figure in the sustainable energy movement and offers its services to both the commercial and residential markets. It guides each of its clients throughout the entire design and installation process. The team is led by president Brett Emes, and under his leadership the firm has been able to meet several noteworthy milestones, including work on Zoo Miami, Palm Beach International Airport, and the Kennedy Space Center. The firm also offers battery storage systems and has worked on numerous ground-mounted solar plants and mounted PV Systems.
The firm provides several financial packages for clients hoping to stick to a budget. It also has lending partners for homeowners planning on making use of a lease.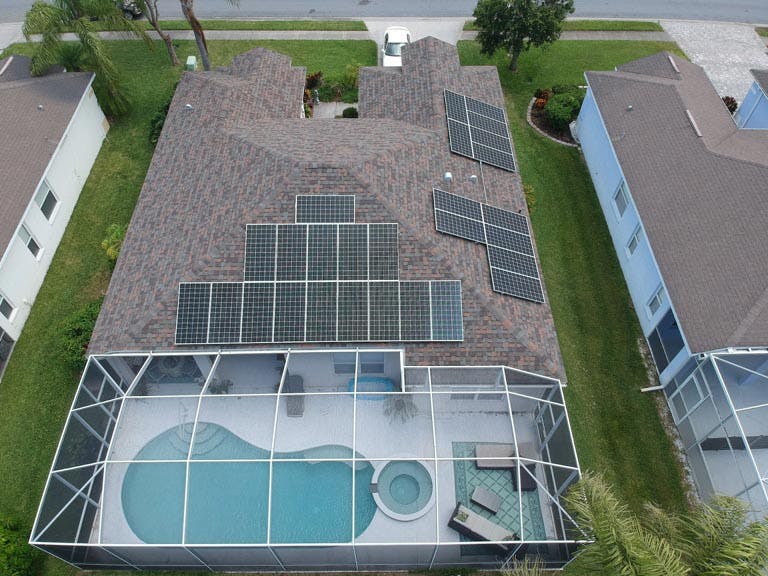 Solar Source
10840 Endeavour Way, Largo, FL 33777
Providing its services throughout the Tampa Bay Area, Solar Source has over three decades of experience and has completed over 20,000 solar installations since its establishment in 1984. And it not only installs but also engineers and designs systems of all sizes, making it capable of working on custom solar systems. It is recognized as one of the largest, oldest solar contractors in the world and distinguishes itself for being a leading firm in the entire state in terms of the number of installed solar systems. Aside from the residential market, it also takes on commercial and industrial work. It is also an unlimited licensed electrical and general contractor: it has the capacity to bid on and perform any project, regardless of its scope or size. 
The firm primarily delivers energy in four ways: solar electricity, water heating, pool heating, and attic ventilation fans. Solar Source also provides local thermal and PV residential and commercial contracting services. Most notably, it is also a founding entity of the Solar Source Institute, an educational facility that provides training for firms hoping to get their start in the industry. The firm has also had its fair share of exceptional projects, including its work for the Guantanamo Bay Naval Base, which is the largest PV array in Cuba. It is also the firm behind the first one-megawatt rooftop system in Florida, the Orange County Convention Center.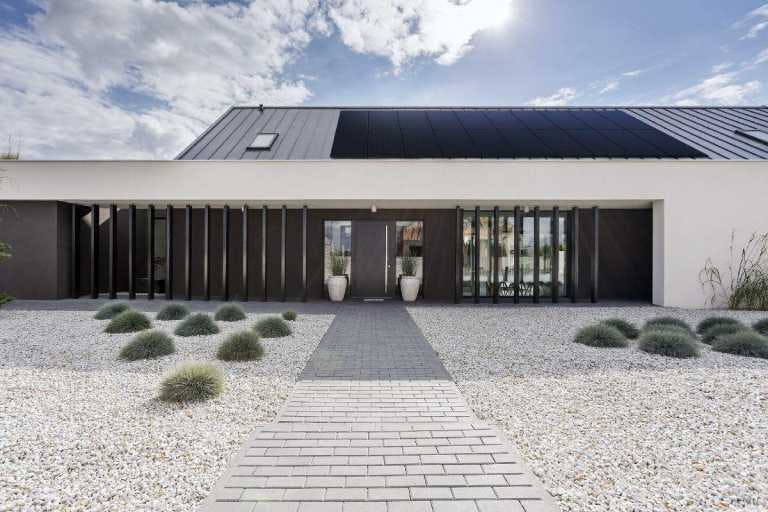 SunPower by esaSolar
108 Commerce St. Suite #105, Lake Mary, FL 32746
Regarded as one of Central Florida's most trusted and experienced solar companies, SunPower by esaSolar offers both commercial and residential work, in addition to utility scale solar energy applications. It specializes in the design, development, and installation of solar panels and has established partnerships with some of the industry's leading providers. As its name already implies, it was selected by SunPower to represent it directly as its Orlando Master Dealer. Further, it provides its clients with a full 25-year warranty for all of its projects and is manned by a team of NABCEP trained and certified professionals. It also prides itself on its excellent durability and cost-effectiveness.
The firm also handles permits and rebates with the help of its unique turn-key solutions. Additionally, its portfolio showcases a specialization for an extensive range of roof styles, from clay and slate to metal and asphalt.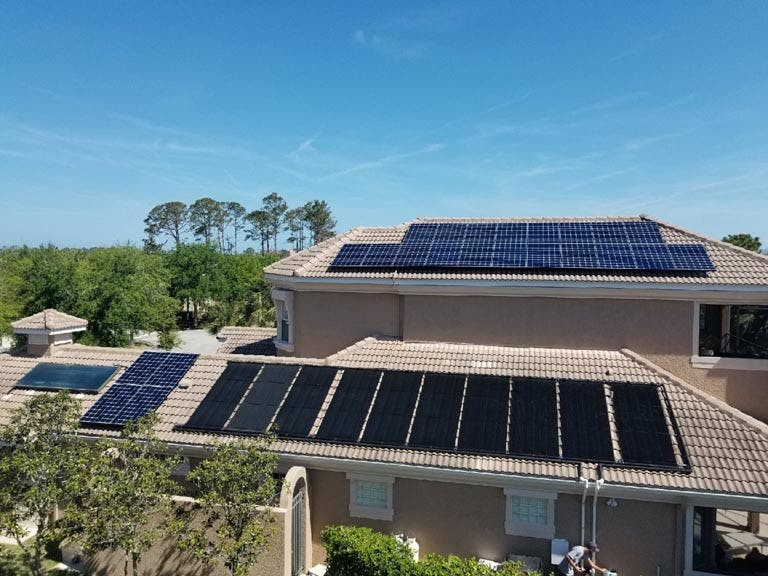 Wayne's Solar
357 Andrews St., Ormond Beach, FL 32174
Wayne's Solar offers over three decades of experience in both the commercial and residential markets. Extending its services throughout Central Florida, the firm offers free solar consultations in addition to solar electric and panel, pool heating, and water heating services. It has also worked on several garage ventilation and chlorine generation systems, along with solar light tubular skylights and sun tunnels. The firm employs a customer-centric approach and is justifiably proud of having won several Readers' Choice Awards and "Best of the West" distinctions from publications like Flagler/Palm Coast News-Tribune and the Daytona Beach News-Journal. Most notably, it was also selected by over a hundred members of the Volusia County Solar Co-Op to work on all of their solar needs.
From design and engineering to handling permits and installations, Wayne's Solar has taken on projects with a variety of end goals, be it to simply lower utility bills or to completely replace fossil fuel energy in homes. Having secured a solid reputation for itself throughout its years in the industry, it also has partnerships with some of the area's best brands. The firm is one of the few companies on this list that provides its clients with a way to monitor system performance; they have the ability to monitor their solar system's performance in real-time through an interface.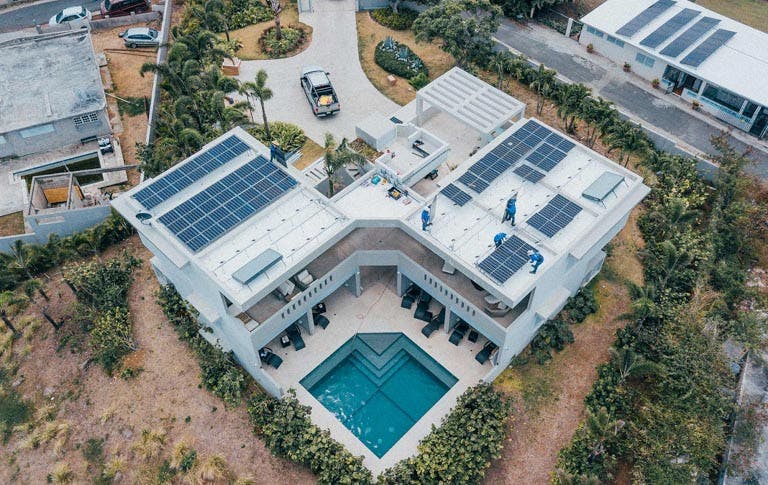 WindMar Group
6753 Kingspointe Pkwy. Suite #111, Orlando, FL 32819
Established in 2002, the WindMar Group has been a pioneer in the renewable energy movement in Puerto Rico and has since gone on to extend its services throughout the state of Florida. It currently holds the record for having the largest solar energy portfolio in the Caribbean and was responsible for installing one of out every three solar panels in the area. Comprised of a group of over 250 professionals, the firm has worked on over 20,000 solar energized homes. In addition to its residential work, it also takes on industrial and commercial projects and provides a full range of services. It develops, builds, and operates solar farms that offer renewable energy directly to the grid.  
Given this impressive history, it comes as no surprise that the firm has secured partnerships with some of the industry's leading brands. Some of these manufacturers include Tesla, Enphase, and QCells.