American Solar Company
PO Box 5144, Paso Robles, CA 93447
Protection, freedom, and generosity—these values serve as the cornerstone of American Solar Company. Residential, commercial, and agriculture solar fields are just some of the solar-related services provided by the firm. It provides mortgage lending consulting and real estate consulting as well.
American Solar Company gives back to a local charity of their customer's choosing. And the firm offers discounts of up to $2,000 to select clients, including active and retired military staff, first responders and emergency personnel, law enforcement and correctional officers, and teachers and other education employees. 
American Solar Company is accredited by the North American Board of Certified Energy Practitioners (NABCEP). For four consecutive years since 2016, the company was named one of Inc. 5000's fastest-growing companies on the Central Coast, a testament to the rapid growth, success, and work quality that the firm delivers on a consistent basis.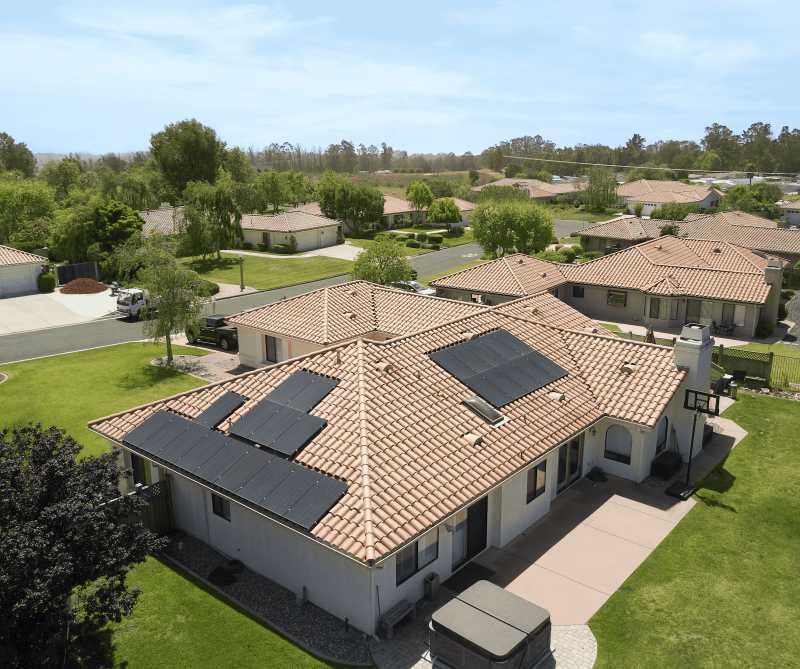 AM Sun Solar
574 Spring St., Paso Robles, CA 93446
Award-winning, highly-rated firm A.M. Sun Solar is among the best in the solar contractor industry of the Paso Robles region. Cory Rowe, the company's CEO, has more than two decade's worth of building experience and is backed by NABCEP-certified PV designers who work hard to meet every client's demands. The firm is one of the highest rated solar companies on the Central Coast, a status attained through excellent customer service and outstanding solar work. A wide variety of financing solutions are available to potential clients, which means affordable pricing, custom solutions, and complete installations.
The company is one of the most successful solar firms in the area, as it was included on Inc. 5000's fastest-growing companies list for four consecutive years from 2016 to 2019. AM Sun Solar is a member of the California Solar + Storage Association (formerly CALSEIA) and has received hundreds of top ratings from third party domains. AM Sun Solar has been featured in Solar Power World Magazine and it is an authorized dealer of SunPower Solar Panels.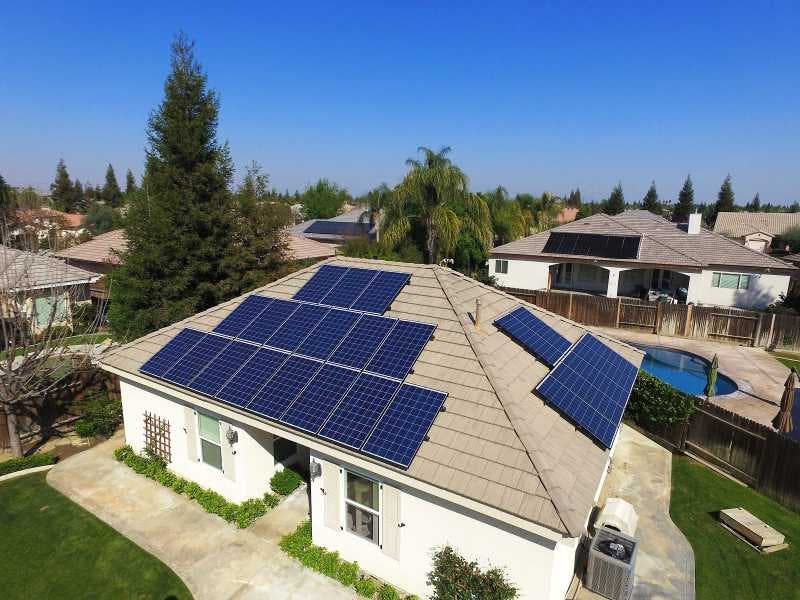 Bland Company
4303 East Brundage Lane, Bakersfield CA 93307
The employee-owned firm Bland Company is dedicated to solar services, which lie at the heart of its operations. President Nicholas Huff and a dedicated team filled with solar industry experts ensure a smooth installation process from start to finish. From permits to testing and maintenance, the company does the majority of the work for its clients. Bland Solar can assess, design, and install systems in residential and commercial properties. Aside from solar services, the company also provides air conditioning, roofing installation, repairs, and other related services.
Brands carried by the firm include LG Neon R, Boviet, Enphase, QCells, Solar Edge, and IronRidge. Panels and micro converters of Bland have a warranty of up to 25 years. According to customers' testimonials, the local firm's knowledge of solar power work is one of the great strengths of the company. Bland's area of operation includes Bakersfield, Fresno, Atascadero, and the surrounding areas.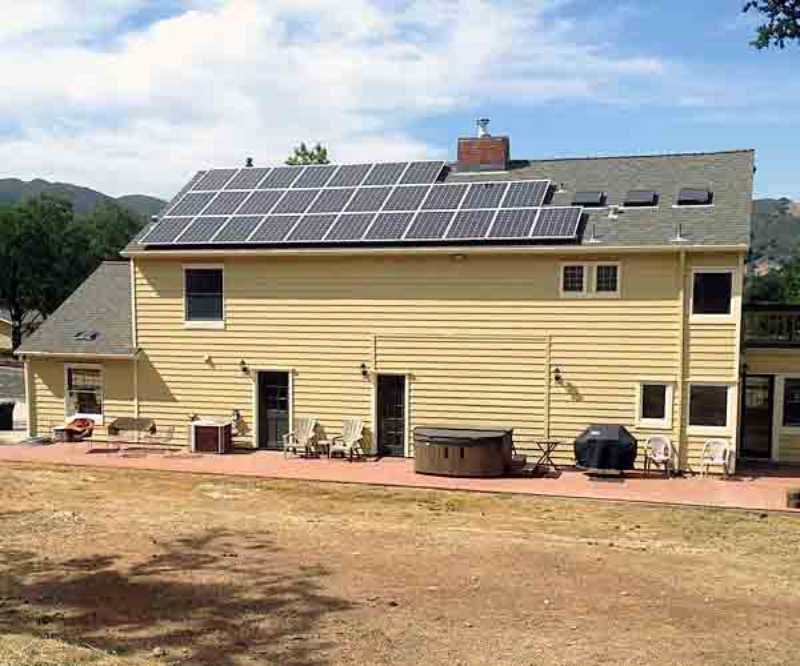 Cal Paso Solar Electric
1900 Spring Street, Suite B, Paso Robles, CA 93446
Jim Shepard spearheads Cal Paso Solar Electric's operations with a steady hand, steering the locally-owned firm towards success with each new solar installation. The firm uses American made solar energy products and works on residential, commercial, and agricultural projects. The promises it can "get your PG & E bills down to zero." a The firm routinely fulfills that promise with a qualified crew of general contractors, electricians, roofers, and technicians committed to building systems that meet each client's energy needs.
Cal Paso Solar Electric remains a favorite among client community sites in third party domains. It uses brands such as Solar World, Solar Edge, and Hanwa in its work. The firm also provides a 25-year equipment warranty as well as a 10-year labor and troubleshooting warranty. The firm serves the San Luis Obispo County and Central Valley.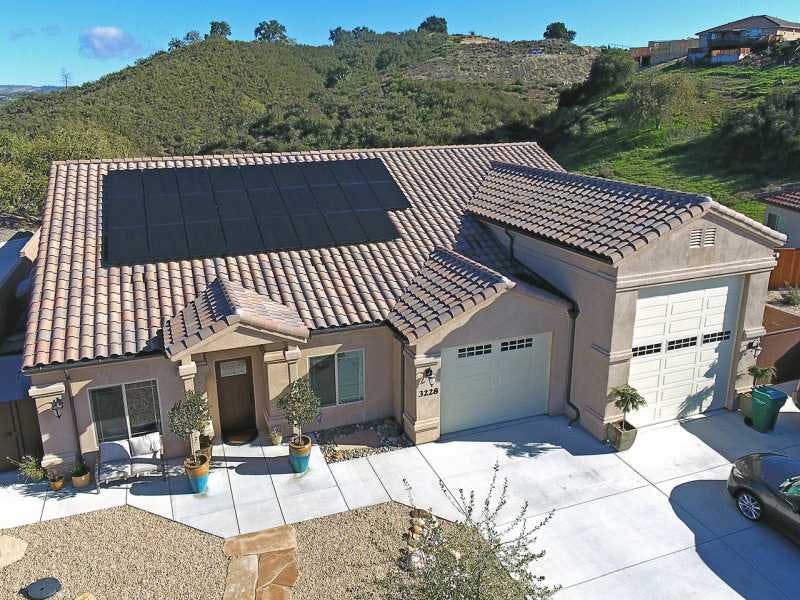 Calsun Electric and Solar Systems, Inc.
574 Spring St., Paso Robles, CA 93446
Saving with solar energy starts with hiring a great firm and CalSun Electric is among the top choices in the California market. Planning, designing, and installation of custom solar power solutions take up the majority of the company's process, with Chad Stern leading the family-owned enterprise. Solar systems offered by the firm include roof mounts, ground mounts, and raised structures. These systems provide energy solutions for residential, commercial, and agricultural markets. Other services offered include electrical systems, smart home automation, LED lighting, and general backup power installation.
Accolades received by the company include multiple Solar Power World recognitions such as being included in the Top Solar Contractors in 2018 and 2015 and the Top 500 North American Solar Contractors in 2016. It has also graced the pages of PV Magazine USA and Paso Magazine. Former clients have praised the company's strong work output and performance quality, stating that the team was fast and efficient from the construction stage until the job was finished.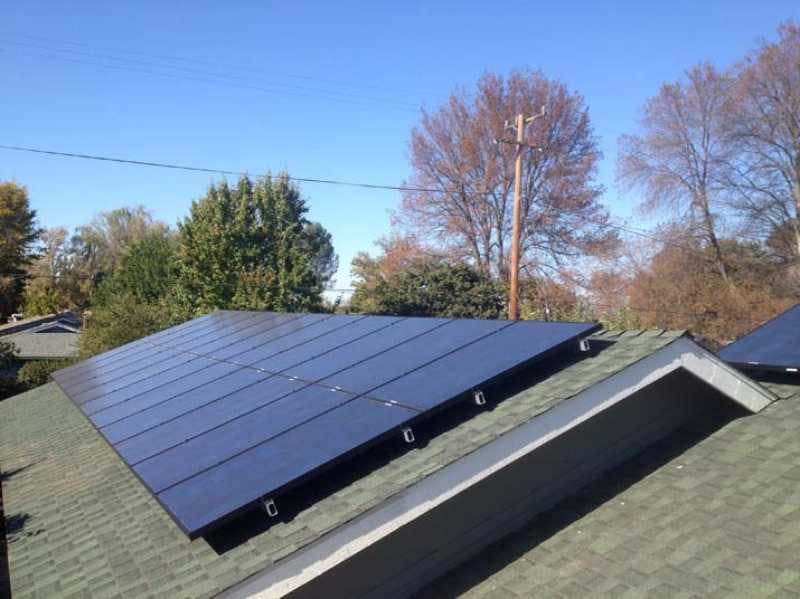 Electricraft Inc.
200 Suburban Rd., San Luis Obispo, CA 93401
Solar power is an excellent long-term investment and that long-range thinking defines the Electricraft Inc. enterprise. Electricraft's team of professionals has mastered the solar installation process. The company has a wide array of services in its arsenal, including remodels, installation, repair, and maintenance.
Jon P. Treder came on as Electricraft's president and chief executive officer in 1984 and has been vital in the development of the company for the last 30 years. Jon W. Treder has now assumed the position, and he continues to build on the legacy established by his predecessor with an extensive resume of certifications and accreditations.
The company is certified by the U.S. Green Building Council (USGBC) company and the National Electrical Contractors Association (NECA). It is also accredited by the Leadership in Energy and Environmental Design (LEED). The firm is an authorized installer of Solar World.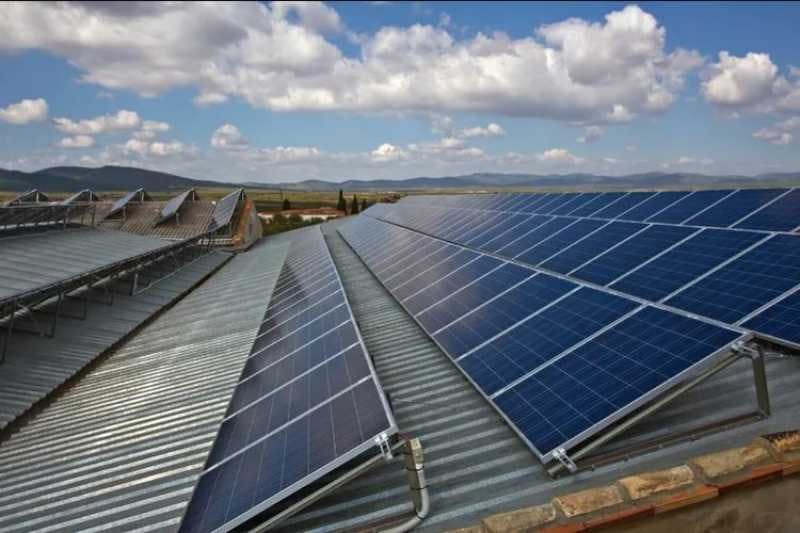 Meehan Electric
2917 Union Road Ste. H, Paso Robles, CA 93446
Established in 2004, Meehan Electric specializes in a number of services that make it an all-around partner in solar installation. The company installs solar systems for residential and commercial properties. It also provides stand-alone systems and services and repairs existing solar installations. In addition to wind turbines and power panels, the firm also designs and installs electrical and low voltage systems. 
Danny Meehan is the company's principal and offers consultation on the transition to solar energy. Reviews for the company praise the firm's great work and professionalism, noting how Meehan's dedicated crew works efficiently to deliver the best service to clients.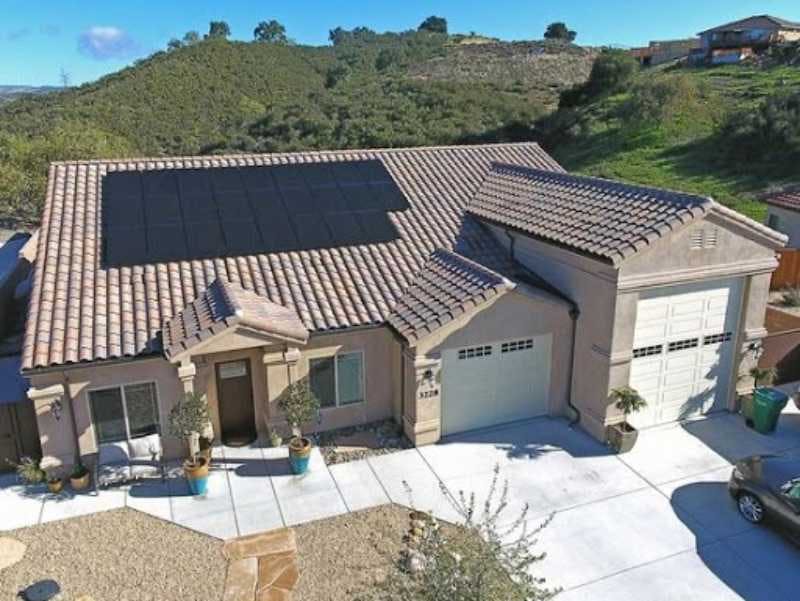 Mike Shaheen
574 Spring St., Paso Robles, CA 93446
Mike Shaheen and his crew educate clients on the benefits of switching to solar power. Shaheen has an impressive resume, starting as an income property realtor and eventually settling in Hollywood for two decades. Being a solar consultant came later in his career, as he developed his passion for alternative energy sources and turned it into a lucrative profession. As a consultant, Shaheen regularly prepares and delivers presentations on solar power for homeowner's associations, charitable foundations, and other organizations.
Reviews for the company attest to its quality work and professionalism in the field as well as its clear financing options and innovative system design. Whether it's a small residential estate or large scale commercial properties, the firm is a reliable partner when it comes to solar installation work. The pictured project is a home property with solar panels installed by Mike Shaheen.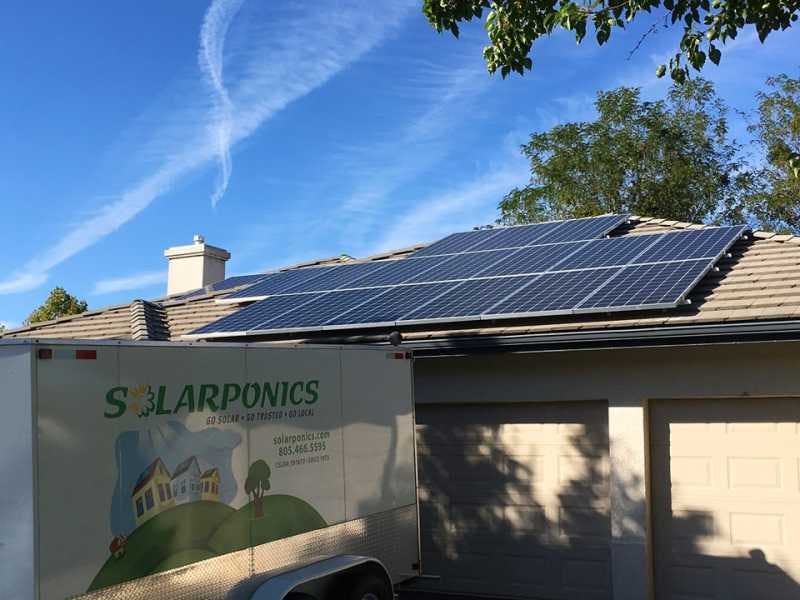 Solarponics
4700 El Camino Real, Atascadero, CA 93422
Since it was established in 1975, Solarponics has completed more than 5,200 solar installations on the California Central Coast, saving an estimated amount of more than $45 million over the years. Michael Emrich has served as the founder and president of the company for over 44 years and boasts a long list of certifications from various sustainable energy associations. He and his company are strongly commitmented to spreading knowledge on energy efficiency methods that helps residential and commercial owners save.
An extensive list of accolades fills the firm's resume including being named Solar World's Top U.S. Solar Contractor for 7 years in a row and earning the Family Business of the Year recognition from the Pacific Coast Business Times. The firm was also recognized by third party domains for its outstanding service and business excellence. 
The company is involved in within its local community and supports a multitude of non-profit agencies and organizations. Among those groups are the Food Bank Coalition of San Luis Obispo County and the El Camino Homeless Organization.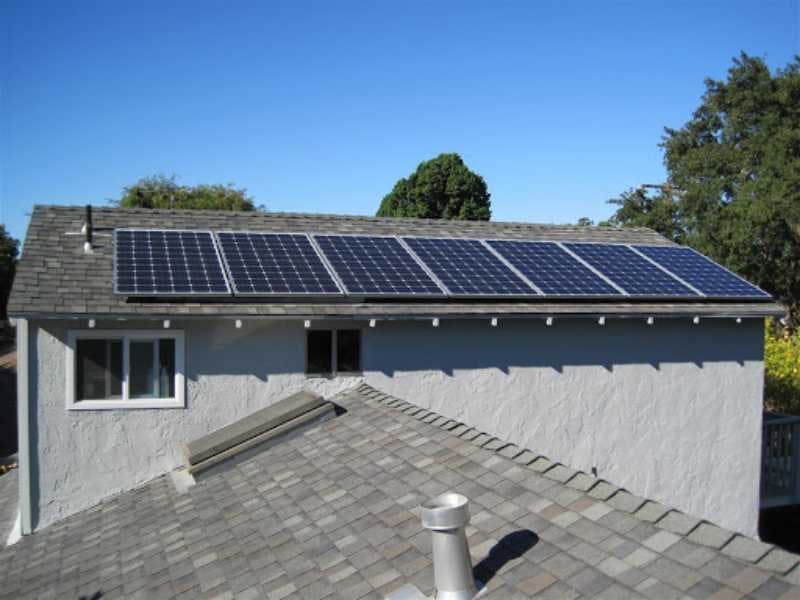 Sunwork Renewable Energy Projects
477 Valley Way, Milpitas, CA 95035
Sunwork Renewable Energy's raison de être is raising awareness about solar power and making it more accessible and affordable. The non-profit firm was founded by its executive director Reuben Veek, whose impressive resume includes over 200 solar systems around Sacramento Valley and the Bay Area. To date, the company has trained more than 1,500 volunteers in the installation and maintenance of solar systems. The firm also handles the permitting, design, and inspection aspects of all its jobs.
Sunwork has installed a capacity of 2,905 kW with residential and nonprofit/community installations in the San Francisco Bay Area and San Luis Obispo counties. The environmentally-efficient energy source is beginning to spread on an international level, and SunWork continues to stay at the forefront of this ongoing evolution.