As a cost-efficient alternative to fossil fuel and hydroelectric energy, solar energy is the present and future of sustainable energy. Installing solar systems allows homeowners to generate their own power, saving money as they light up their property with clean energy. Basic installation requires solar panels, solar inverters, and battery storage. The renewable source provides not only financial benefits but environmental ones as well—clients enjoy these advantages in the immediate future and for years to come.
The following firms are the top residential solar contractors in sunny San Carlos, California. These firms were chosen based on criteria that included company history, principal background, associations and certifications, awards received, the publications the firms have been featured in, and their relative longevity in the field.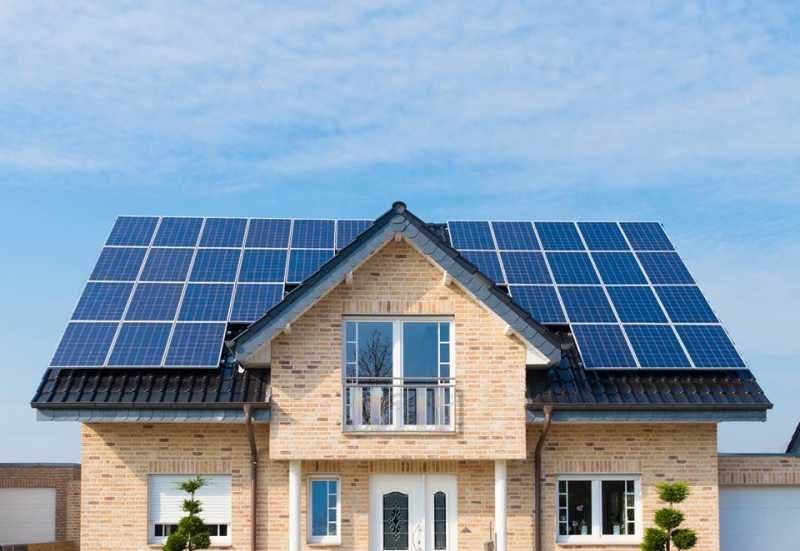 Bay Solar Group
48511 Warm Springs Blvd Ste. 205, Fremont, CA 94539
Mastery of the solar industry's evolution has made Bay Solar Group one of the most reliable solar companies in the state. From installation to maintenance, its crew of engineers and specialists have a firm grasp on the process of full-service solar installation. They are able to aid homeowners in every stage of the process, from engineering to post-project inspections. The five-star solar firm is the top choice of northern and Central California homeowners. You can see this status for yourself in the glowing reviews posted on third-party review sites. Past clients specifically celebrate the firm's service.


Bay Solar Group is a certified installer of Tesla Powerwall and Panasonic Solar systems. It was previously featured in Los Angeles Business Journal as one of the 100 Fastest-Growing Private Companies and was included among Solar Power World's Top 500 Solar Contractors in 2016. It was also highlighted in PR News Wire and Alt Energy Mag.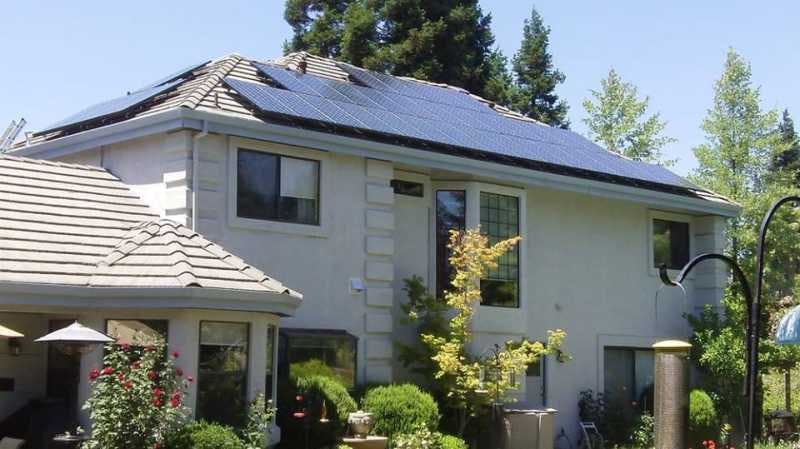 Clean Solar
976 South 1st St., San Jose, CA 95110
Running a customer-focused operation has made Clean Solar a preferred choice in the San Carlos region. An experienced and passionate roster of talented craftspeople fills the ranks of the company, churning out exceptional work and installations for homeowners in the region. Clean Solar CEO Jeff Ritchey has a wide arsenal of solar installation knowledge. Clean Solar is a NABCEP-certified firm and an accredited TESLA Installer that provides a 10-year warranty.
Clean Solar has won several accolades from Solar Power World including being named a Top Solar Contractor in 2018 and a Top US Solar Contractor in 2014 and 2015. The company was also among the Top 50 Fastest-Growing Private Companies listed by the Silicon Valley Business Journal. Clients praise the firm's program and staff, specifically citing the professionalism of the Clean Solar team.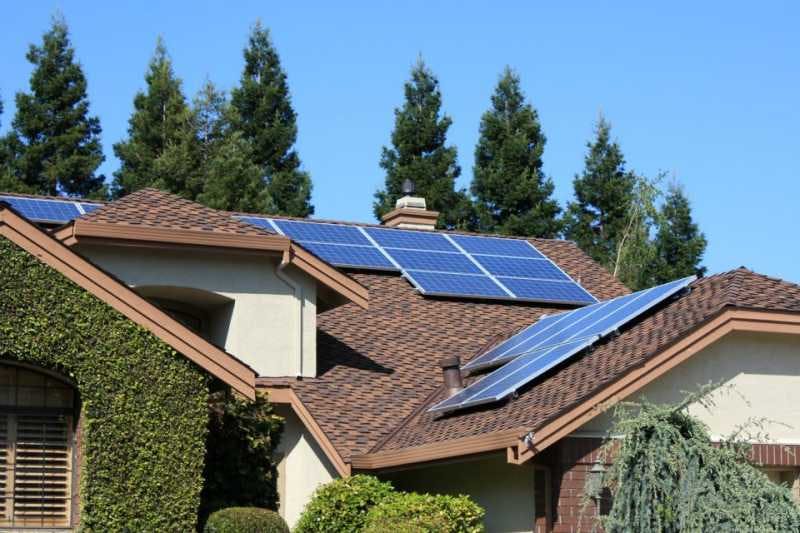 Complete Solar
6114 La Salle Ave. Suite #760, Oakland, CA 94611
Complete Solar guarantees optimal energy to homes through exceptional solar installations. The company guides homeowners to cost and energy-efficient solutions for their properties. One of the company's core goals is to simplify and smoothen the complex process of solar installation into a fast, easy one. Unlike solar companies that offer a preset installation system, Complete Solar carries customized solar systems that fit each individual client's homes. The company is Diamond Certified, which ensures the highest quality of service and expertise in the field. 
Publications such as Solar Builder Magazine and The Mercury News have shone a spotlight on the solar firm's work. Complete Solar uses technology brands such as LG Solar that come with a 20-year warranty. Customer testimonials praise the firm's ability to install the systems in a timely manner as well as the hassle-free experience provided during the process.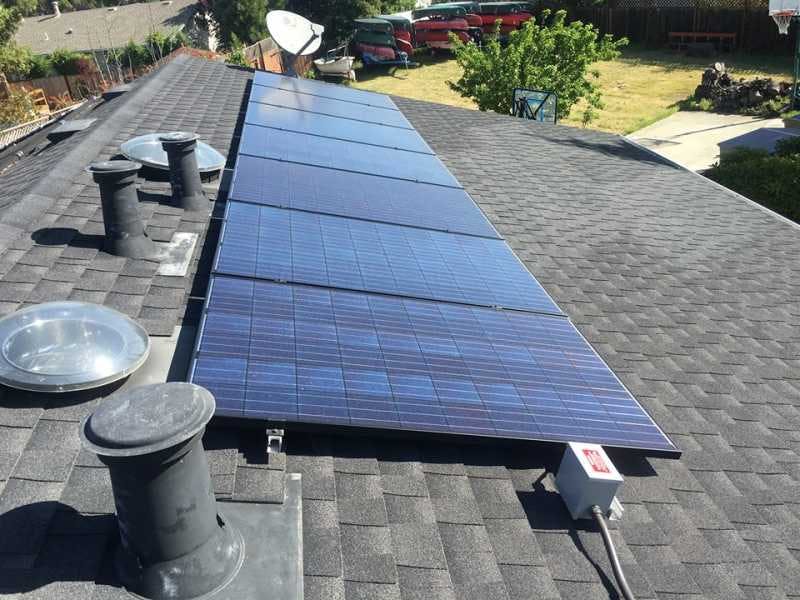 IndaSpec Energy Services
976 South 1st St., San Jose, CA 95110
The customized installation of residential solar energy systems is one of the many specialties of IndaSpec Energy Services. David Inda and Saul Inda, co-founders of the company, boast a combined field experience of more than 22 years. David is a strong advocate for clean energy and has extensive knowledge of the solar industry. Saul's expertise lies in residential and commercial trades. He helps clients invest in sustainable energy by delivering reliable reporting and inspections. Coupled with solar specialist partnerships, the firm guarantees optimal solar residential installations for all its clients.
IndaSpec is certified by the NABCEP, the California Building Officials (CALBO), and the International Association of Electrical Inspectors (IAEI), and it's a member of the California Solar Energy Industries Association. Services offered by the company include full-service inspections for energy systems, operations and maintenance (O&M), and energy system installation and maintenance.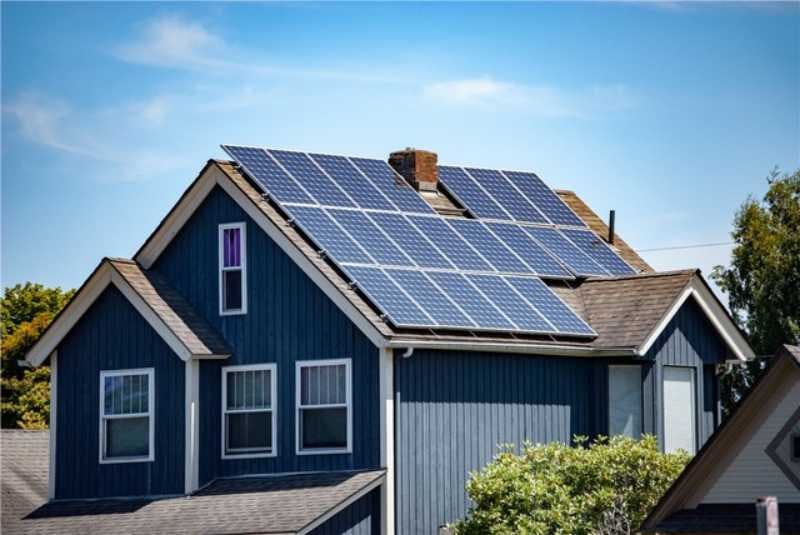 Mr. Roofing
101 First St., South San Francisco, CA 94080
San Francisco-based Mr. Roofing expertly handles numerous residential transitions into solar power by providing topnotch installations at a competitive price. The company is manned by Carlos Rodriguez, a 25-year stalwart of roofing and installation and a solar expert for a decade. The firm has earned a number of awards from third-party domains, most of which are from client community sites whose former patrons praise its service and design. The company is Diamond Certified and GAF Green Certified.
The locally-based enterprise applies a client-first approach to its operations and offers complete transparency in its professional transactions. Mr. Roofing is a GAF Master Elite Contractor and an Owens Corning Platinum preferred contractor. It was previously featured in the pages of the San Francisco Chronicle and the San Mateo County Independent.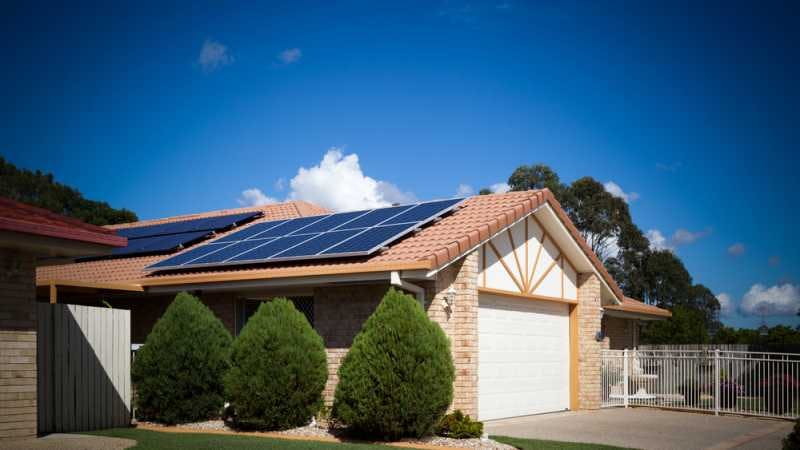 NRG Clean Power
75 E Santa Clara St., San Jose, CA 95113
NRG Clean Power is a Diamond Certified company possessing over 30 years of industry experience backed by impeccable customer service and flexible financing options. Oren Tamir, the regional director of NRG Clean Power, takes pride in the company's advocacy for clean, sustainable energy. That pride resonates throughout the company's work with the solar technologies used and implemented by the company: they want to make living cleaner and more comfortable. Aside from solar installation, other services rendered by the company include roofing, windows, HVAC, battery backup, and turf and dryscape.
NRG has been featured in Solar Power World, Grist Org, and The Fight Magazine. The technology used by NRG includes Hyundai and Panasonic panels, IronRidge mounting products, and SolarEdge inverters and power optimizers. Featured below is a solar panel roof installation by the company.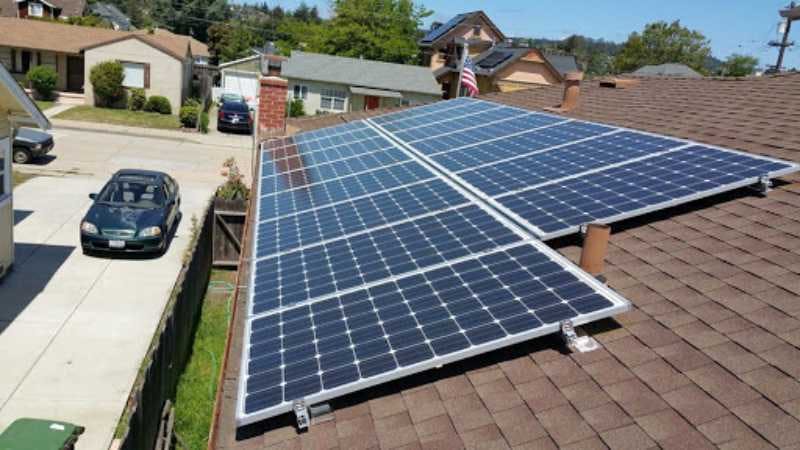 Ra.Solar
300 Montgomery Street Suite 730, San Francisco, CA 94104
Simple, fast, flexible—these are words that Ra.Solar lives by in its day to day operations. Headed by Varney Johnson, the company is proud to be ranked among the top 3% of solar contractors in California. The firm's 10-year experience in the field makes it an ideal installer for potential customers. As solar energy starts to gain traction on a national scale, Ra.Solar's mastery provides a great return on investment.
Ra.Solar systems last for 40 years and come with more than 25 years of worth warranties. The firm's dedicated team of experts is qualified not only in roof installation but also in renewable energy consultation. An IRS-mandated 30% rebate is provided for all solar installations. Among the company's services are permit handling, solar installation, design, and system monitoring post-attachment.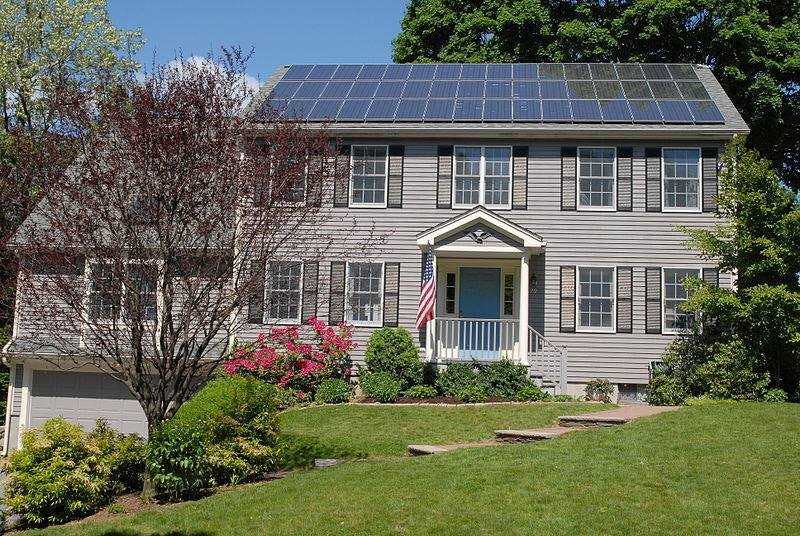 Save a Lot Solar
6114 La Salle Avenue, #760, Oakland, CA 94611
Clean and pollution-free electricity is one of the key goals of Save a Lot Solar. The full-service solar contractor provides solar design and installation for northern California homes and aims to deliver personalized services that fit each client's specific needs. Homeowners' five-star reviews for the firm include praise for principal John Orfali's ability to explain the solar power installation process extensively, going above and beyond the requirements to guarantee that clients fully understand the transition to sustainable energy. Its competitive pricing and no-pressure sales also attract many clients to avail of its services. 
Save a Lot Solar is a certified PV installer by the North American Board of Certified Energy Practitioners (NABCEP) and its solar installation services are available to residential and business facilities. The company is fully licensed, bonded, and insured, with equipment that carries up to 25 years of warranty. The firm uses internationally-renowned technology brands for all of its installations. For maximum sun power, it uses Enphase Micro-inverters and Canadian Solar 275-watt panels in photovoltaic systems. For locations with a limited amount of usable solar access, it offers LG 370 watt monocrystalline solar panels.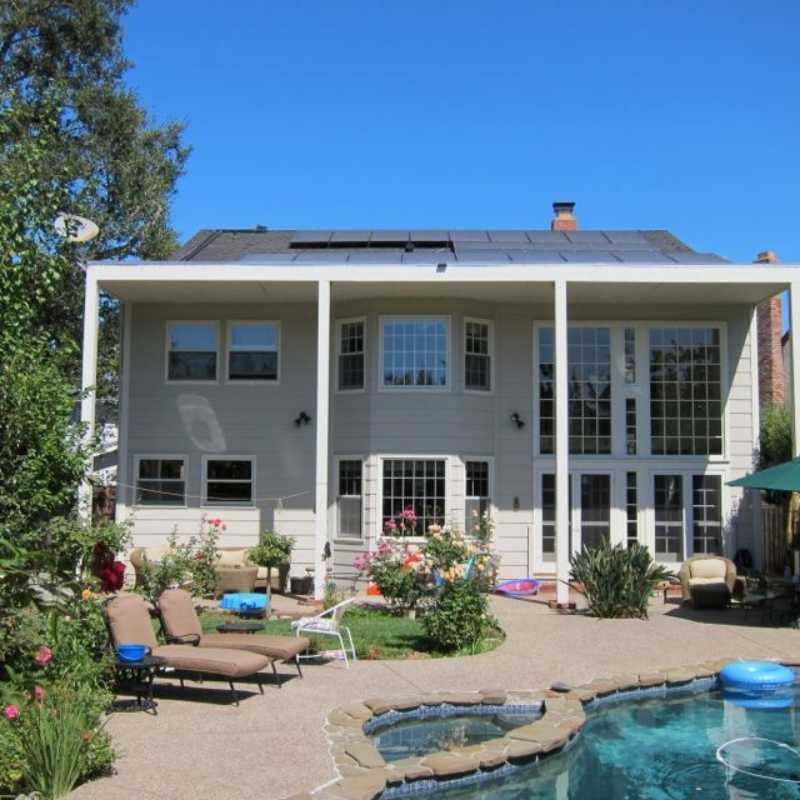 Skytech Solar
185 Arkansas St., Studio C, San Francisco, CA 94107
With a track record of more than 2,000 solar systems installed in the Bay Area, Skytech Solar enjoys the honor of being among the top contractors in the competitive California solar field. Founded in 2008 by Colin Swan, the company successfully completes its projects by creating long-term solutions and consistently fortifying strong relationships with its client base. Services offered by the firm include residential, commercial, and nonprofit solar installations.
The company is a member of the San Francisco Green Business, certified by the Go Solar SF solar company, and carries a B Corporation Certification. Thorough assessment and quality installation has given the company a solid reputation within client community circles. Awards received by Skytech include being listed in Silicon Valley Business Journal's Top 50 Fastest-Growing Private Companies and Solar Power World's Top US Solar Contractors, for the past five years consecutively.
Skytech Solar has been vetted and chosen by top Fortune companies like Google, Salesforce, and PGE. In addition, most Cities and Counties have chosen Skytech Solar as an approved and vetted Vendor with fixed prices negotiated for residents of that County.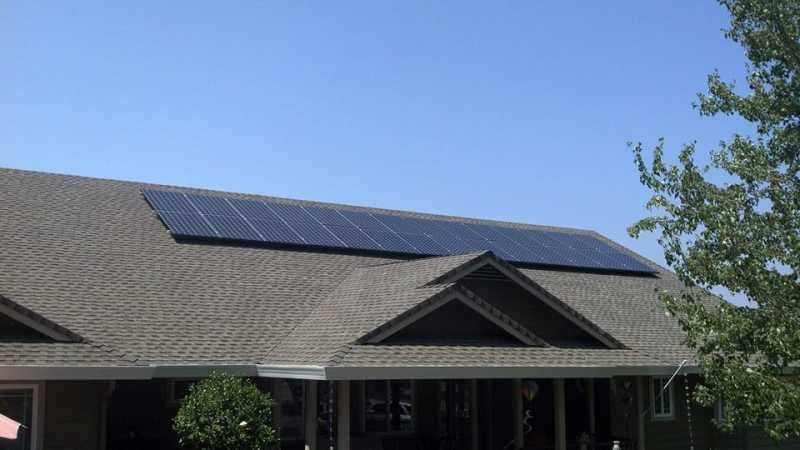 SolarUnion
6 Persia Avenue, San Francisco, CA 94112
Solar Union carries the distinction of being the sole Diamond Certified solar firm in the Bay Area, offering a 25-year parts, labor, roof attachments, and output performance guarantee. The full-service solar electricity developer was founded by Renzo Castillo and Ivan La Frinere-Sandoval as part of the most prestigious incubators and accelerators in Silicon Valley. The pair have more than a decade's worth of combined solar PV experience. Both men come from the most elite academic institutions in the world and boast extensive resumes in corporate and project finance as well as residential, commercial, and large-scale solar development. The company covers the entire state of California and has offices in San Diego, Stockton, and San Francisco. They offer battery backup solutions as part of their premium mix.
The Solar Energy Industries Association (SEIA)-accredited firm was awarded 2016's Best Local Solar Installer in the US by Energy Sage and has received recognition from the RFP Awards. It is consistently ranked a top local installer in the U.S. The San Francisco Chronicle, 92129 Magazine, and 92064 Magazine have all put a media spotlight on the firm's projects in the past. SolarUnion installs trusted brands for its solar systems, all with complimentary monitoring hardware and software to ensure their solar and backup systems perform above par.