San Francisco is recognized as ground-zero for all things solar. With aggressive public policies and green initiatives from both private and public sectors, the city has effectively cut down its carbon emissions. According to SF Environment, the use of renewable energy has helped address human-caused climate change in the city. From 2005 to 2017, San Francisco exhibited an upward trend in the use of clean energy sources, with 14% of electricity consumption coming from solar energy. 
While this transition to cleaner energy sources is in full swing, solar contractors are busier than ever, especially with a residential solar mandate about to take effect in 2020. If you're in the process of looking for a solar contractor, this article presents the best in the area. Our team evaluated these 15 contractors according to a number of criteria: awards, work history, reviews, and memberships to industry organizations.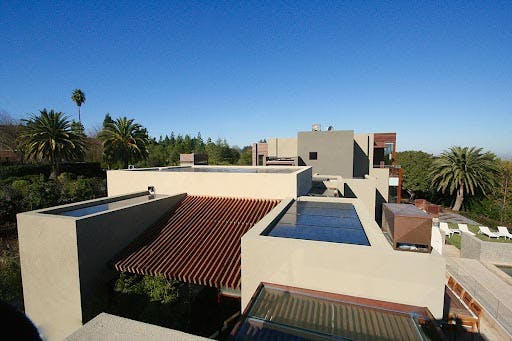 American Solar
475 Gate 5 Rd., Suite #199, Sausalito, CA 94965
American Solar was founded in 2006 by Darren Malvin, who previously served as Vice President of the Northern California Solar Energy Association (NorCal Solar). Under his leadership, the company offers straightforward solar solutions to clients in San Francisco, Marin, Sonoma, and Napa. It specializes in Sunpower solar systems, energy storage, estate scale battery backup, and electric pool heating. 
The firm is NABCEP-certified, and it is among the top-rated solar contracting companies in the area. The firm is recognized as a Bay Area Green Business, and it has served clients in the government, agricultural, residential, educational, and commercial sectors.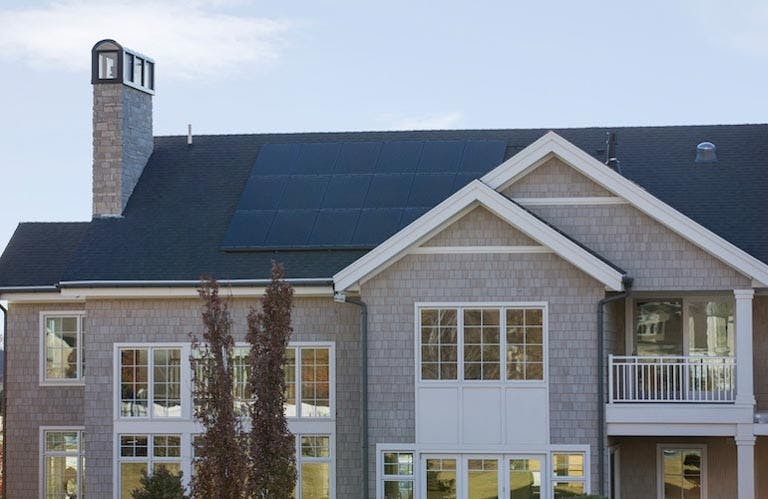 Clean Solar
1445 Koll Circle Suite #109, San Jose, CA 95112
Founded by Randy Zechman and Jeff Ritchey, Clean Solar is one of the Bay Area's leading solar installation companies. With a strong commitment to timely services and quality installations, it has received numerous five-star ratings from clients on several online review platforms. It offers SunPower, LG Electronics, and Silfab panels, which are installed by highly-trained professional installers. It offers its wide range of solar services to clients in the residential and commercial sectors. 
Through its commitment to quality, Clean Solar has received a number of awards, including The Best of Silicon Valley award from MetroActive, the Small Business Climate Leader from Cool California, and it has been ranked in Solar Power World's Top Contractors List in 2016.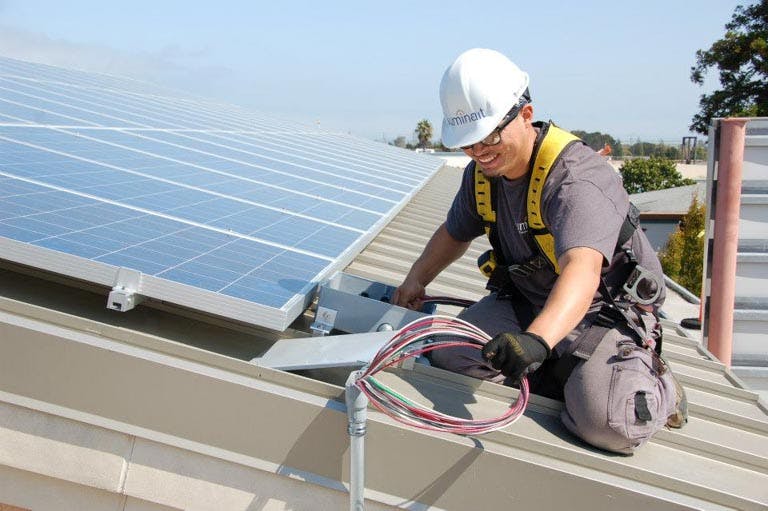 Luminalt
1320 Potrero Ave., San Francisco, CA, 94110
Luminalt specializes in the design and installation of solar electric and battery storage systems throughout the San Francisco Bay Area. It was co-founded in 2004 by Noel Cotter and Jeanine Cotter, who are both regarded as leaders in the solar industry. Jeanine is an active board member of CALSEIA, while Noel developed and taught the first solar thermal course at City College of San Francisco. Together, they lead Luminalt with a commitment to installing superior quality solar systems and put a special emphasis on system optimization and aesthetics.
Under the Cotters' leadership, the company has successfully built a base of clients who are glad to refer the company to anyone who is interested in going off-grid. This strong relationship with past clients and its commitment to quality, combined with the principals' active participation in industry organizations, drive its growth as a leader in San Francisco's solar industry.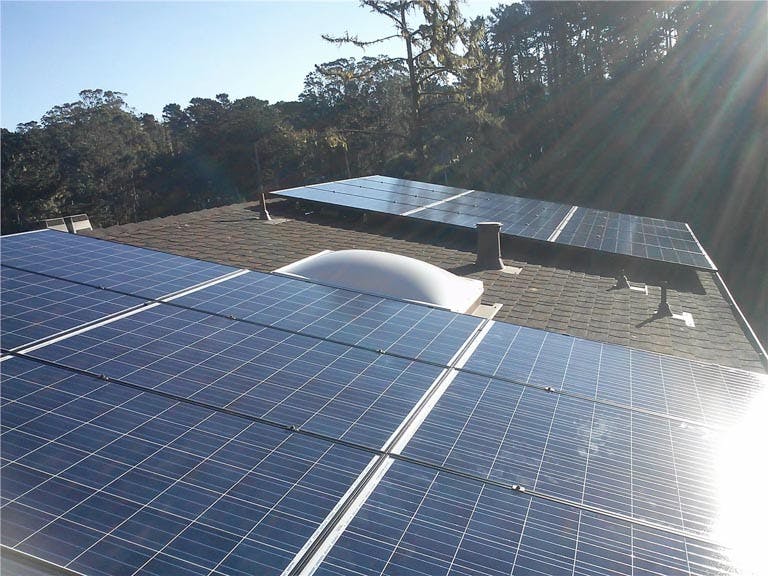 Mr. Roofing
101 1st St., South San Francisco, CA, 94080
Mr. Roofing has been in the business of roofing and solar contracting since 1989.  Understanding that clients have unique needs, the company has fared well in the industry by providing personalized services to clients in San Francisco and neighboring cities.  It is currently led by its president and CEO, Carlos L. Rodriguez, whose portfolio boasts more than two decades of industry experience. Over the years, the company has won a handful of service awards, earning the loyalty of clients who gladly refer Mr. Roofing to friends and family.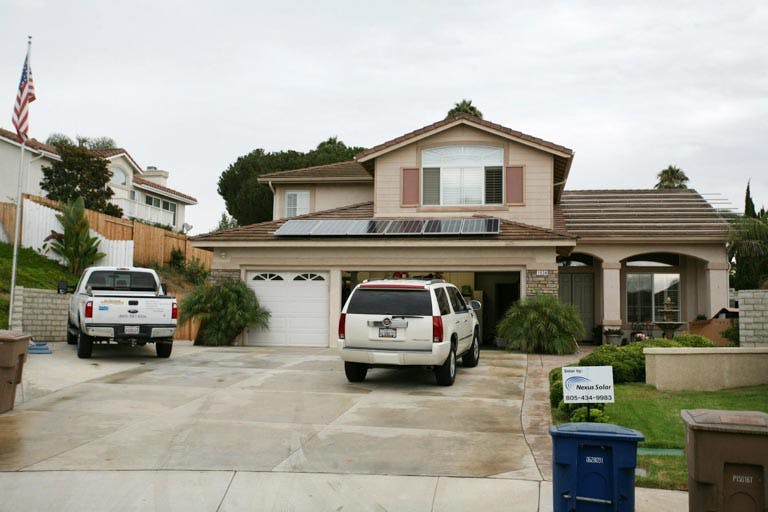 Nexus Energy Systems
4721 Park Rd., Benicia, CA 94510
Nexus Energy Systems is a family-owned solar integration business that was originally founded as a construction company in 1978. It serves all of California, with local offices in Anaheim, Fresno, Benicia, and Albuquerque. The company offers a wide array of solar services, including permitting, leasing, installation and power purchase agreements. It also presents its clients with comprehensive proposals that break down how solar panels will benefit them financially in the long run.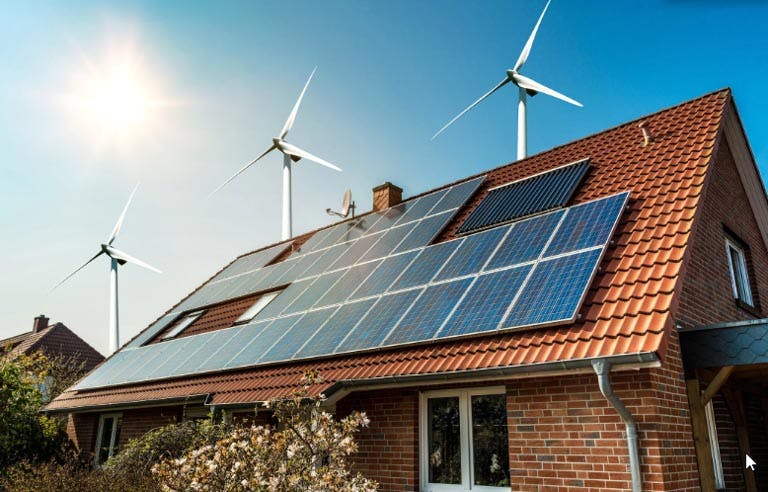 Phoenix Solar Energy
238 Sunvalley Suite A128, Concord CA 9452
Phoenix Solar Energy is among the fastest-growing solar companies in the state. With five local offices, the company has been successfully operating throughout Northern California, making the transition to solar energy systems hassle-free for homeowners. Being in business for nearly 50 years, Phoenix Solar Energy has been able to build strong relationships with its clients, who happily vouch for the company's work quality through online review channels. 
The company offers residential and commercial solar panel mounting. Clients need not worry about versatility, since Phoenix Solar Energy is adept at solar panel installation on any surface: on a rooftop, on the ground, in parking lots, against walls, or even on custom patio covers.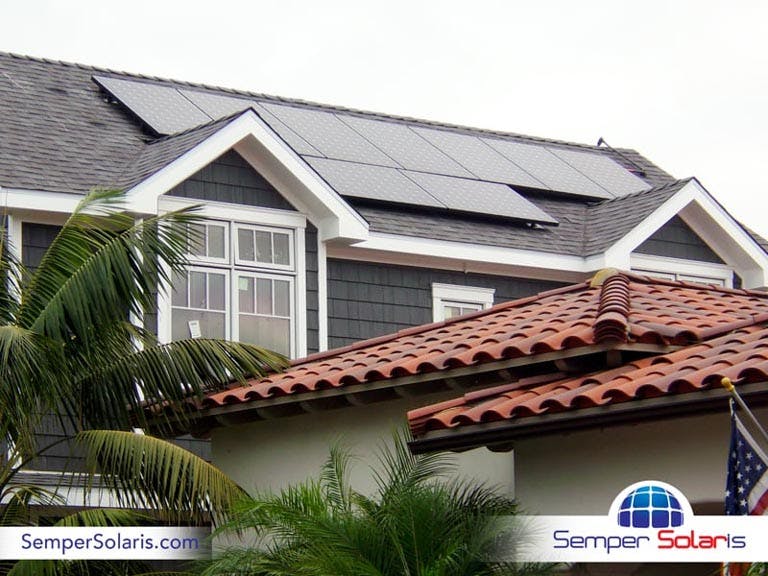 Semper Solaris
2505 Amaral Ct., Hayward, CA 94544
Semper Solaris is a NABCEP-certified solar installation and roofing contractor that serves clients in the Bay Area. It is co-owned by Kelly Shawhan and John Almond, who are both construction veterans with decades of shared industry experience. Under their leadership, the company has appeared in publications like Forbes Magazine, Solar Power World, and Extreme Tech.
It has successfully captured a client base in San Diego, Los Angeles, and San Francisco, offering several services like solar installation, maintenance, and heating installation. Semper Solaris offers premium solar products from Owens Corning, Panasonic, Tesla, and LG Chem.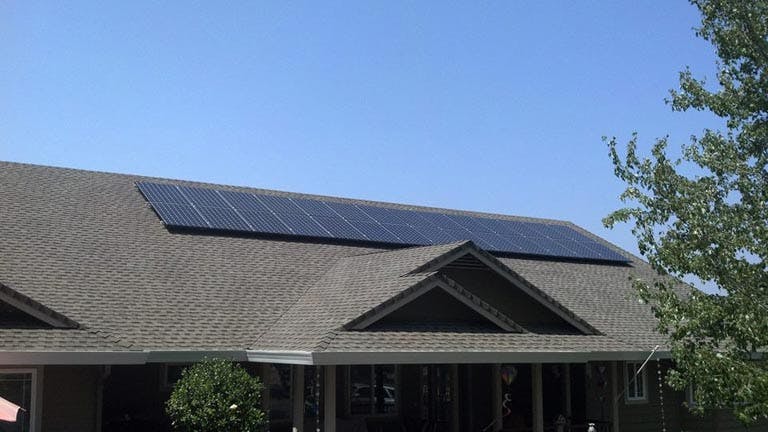 Solar Union
6 Persia Ave., San Francisco, CA 94112
Founded in Silicon Valley, Solar Union offers turnkey solar solutions to customers throughout California. It was founded by Ivan La Frinere-Sandoval and Renzo Castillo at Stanford University in 2011, with a simple mission in mind: offer streamlined customer experiences, while helping clients own their solar energy systems instead of leasing them. Since then, the company has installed thousands of customized photovoltaic systems for clients in the residential and commercial sectors. 
Solar Union takes pride in its ability to install solar panels on any roof type, from clay tiles to foam or metal roofs. For clients who wish to keep their roofs untouched, the company also offers ground-mount installation services.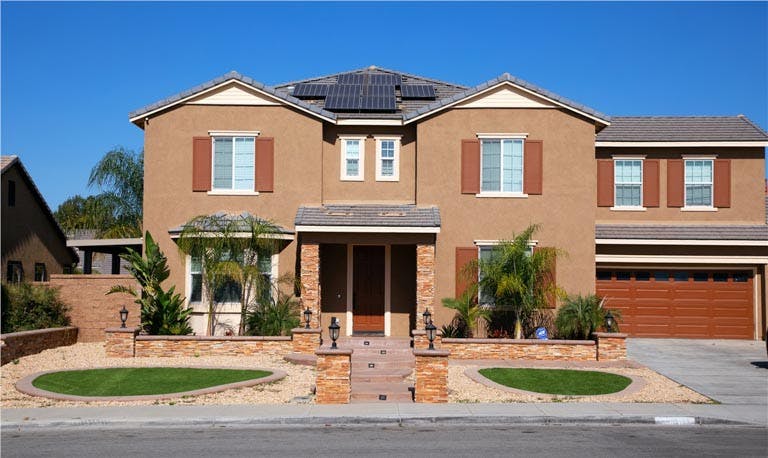 SolarMax Technology
3080 12th St., Riverside, CA 92507
SolarMax Technology has installed more than 10,000 solar energy systems since its inception in 2008. It offers state of the art solar panels designed and assembled at the company's Riverside, California facility. The company also offers LED lighting, energy storage, monitoring, and large-scale solar services. 
In 2011, SolarMax Technology became the first-ever and only renewable energy company to offer in-house financing to its residential clients, helping them go solar minus the expensive upfront cost. Principals David Hsu and Ching Liu received the Spirit of the Entrepreneur award from the Inland Empire Center for Entrepreneurship for this innovation in financing. Later in 2015, the company expanded its operations to China, where it has become the largest US-based solar developer.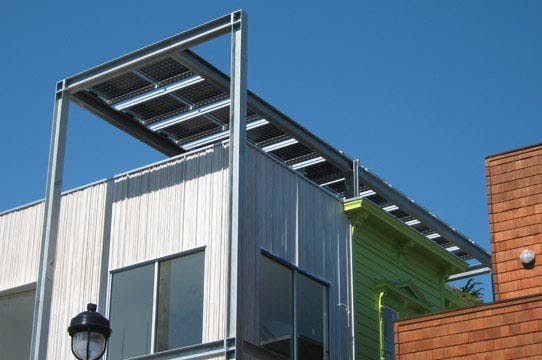 Sun Light & Power
1035 Folger Ave., Berkeley, CA 94710
Sun Light & Power was founded in 1976 by Gary Gerber, who is a NABCEP Certified Solar PV Installer Emeritus, Build it Green co-founder, and recognized pioneer and leader of the solar industry. Under his leadership, the company has successfully delivered over 3,000 solar projects in California in the last four decades. It has been consistent in its trailblazing ways, becoming the first solar installer to become a Certified Green Business in the Bay Area. The company also collaborated with Michelle Kaufmann and Extreme Homes to build the MK Lotus House, exhibited at the West Coast Green Conference and Exhibition as a showpiece of green building. 
In the last decade, the company has received industry awards and accolades, including the prestigious Build it Green Award, the Golden Bridge Gold Award, and several rankings in Solar Power World's Top Solar Contractors List. The company has also been featured in The New York Times, the Los Angeles Times, and TIME Magazine.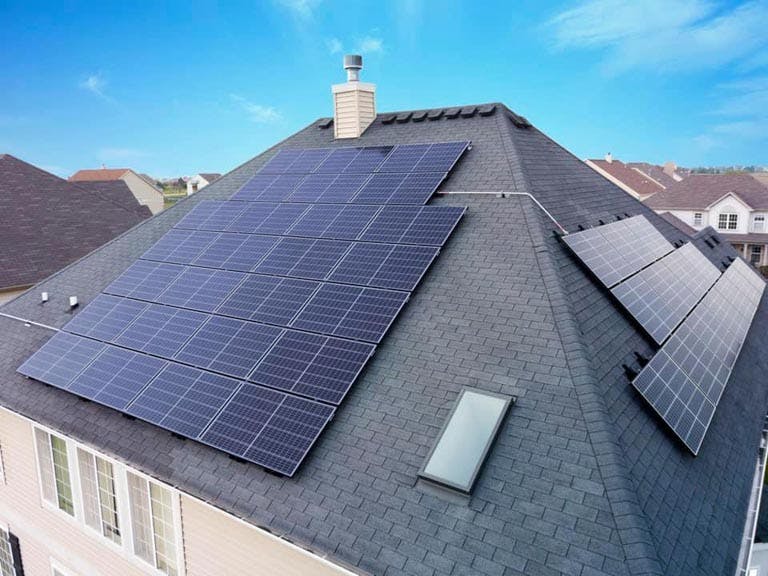 Sunrun
225 Bush St. Suite #1400, San Francisco, CA 94104
Headquartered in San Francisco, Sunrun is the country's largest solar company dedicated to residential installations and services. It was founded in 2007 by Lynn Jurich, Ed Fenster, and Nat Kreamer, who launched the business out of Fenster's attic. The trio initially offered their customers a lease, or a power purchase agreement, in which clients paid for solar electricity without having to buy and maintain solar panels. The company became the first to offer this business model to residential clients. At present, it offers several solar energy services, including personalized solar system designs upon the client's purchase. 
Since its founding date in 2007, the company has installed more than 100,000 solar panels for clients across the country. Sunrun has also introduced solar energy storage, which it manufactured in partnership with LG Chem.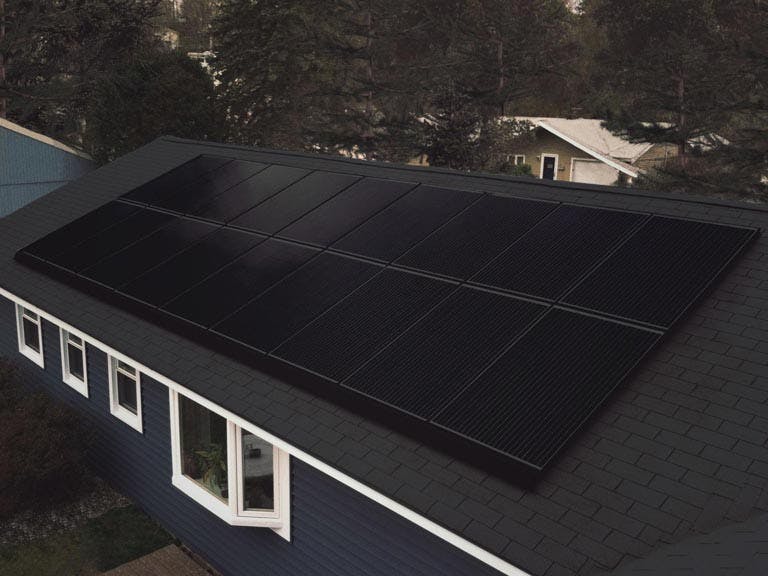 Vivint Solar
29 Oak St, San Francisco, CA 94102
Vivint Solar offers streamlined solar installation services and leasing plans to ease its clients' transition to a clean and safer energy source. Founded in 2011 as a solar division of home automation company Vivint Inc., it serves communities across North America, and it operates 19 offices in California alone. The firm ensures that clients get personalized services tailored to their needs.
Since its founding date, Vivint Solar has become a reliable provider of solar services. In 2017, it began offering energy storage systems that clients can buy and install in their homes.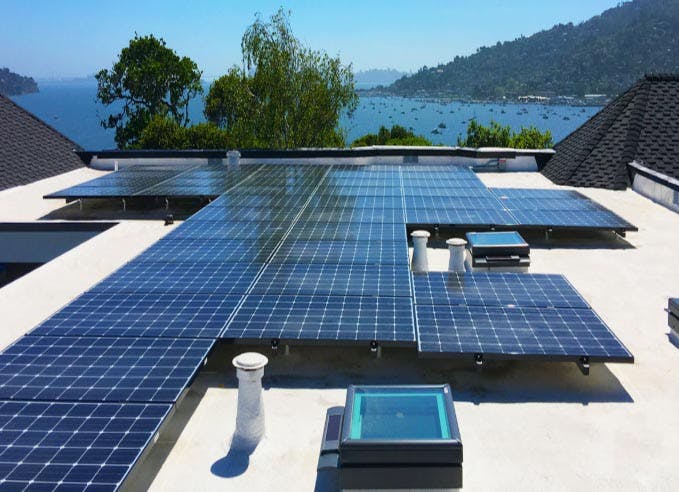 Wedge Roofing
5 Casa Grande Rd., Petaluma, CA 94954
Wedge Roofing is an award-winning roofing contractor that serves clients in Marin County, Sonoma County, San Francisco, and Napa. It has received awards from top industry organizations and publications, including the National Roofing Contractors Association, Northbay Biz Magazine, and the Metal Roofing Alliance. It holds a Solar Roofing Contractor certification, which allows it to integrate its expertise in best-in-class roofing techniques into every solar installation project it undertakes.
The company is also certified as a Green Roofing Contractor by the US Green Building Council, allowing it to offer other eco-roofing services like Title 24 Cool Roofs, and roof recycling. Wedge Roofing is also a GAF Solar Elite Contractor with certified installers who were trained to install the brand's low-profile DecoTech Roof Integrated System.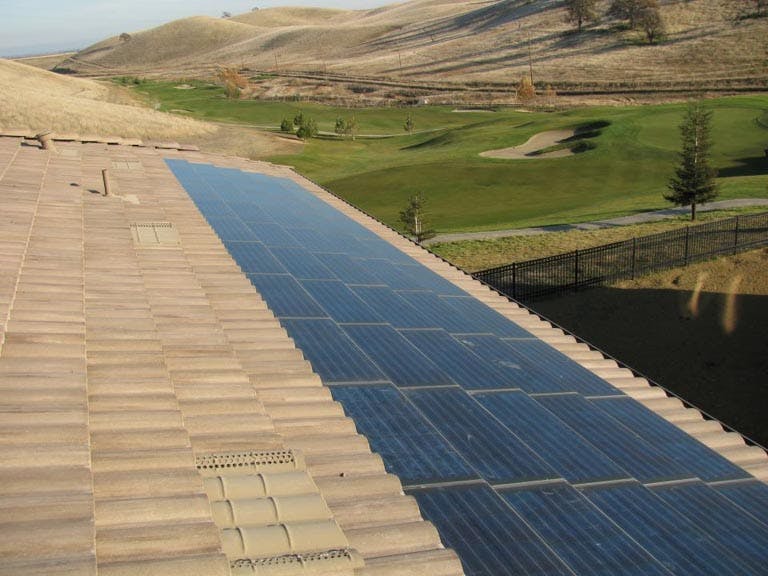 West Coast Solar
2155 Elkins Way, Suite F, Brentwood, CA 94513
West Coast Solar is committed to making solar simple for its clients. Since its founding date in 2007, the company has served homeowners across Northern California, helping them save on utility expenses by transitioning to solar energy. It works with some of the industry's largest manufacturers and suppliers to provide top-quality products and pricing to its clients, offering system design, installation, financing, and warranties to residential and commercial clients. 
The company is NABCEP-certified and was recognized as a top-rated solar company in San Francisco by Solar Tribune in 2019.