California has established itself as one of the leading states when it comes to green technology and energy. With the lofty goal of achieving 60% renewable energy and 100% climate-friendly energy by 2030, the state has put immense emphasis on solar technology. Even by the high solar standards of California, Santa Rosa, the seat of Sonoma County, is especially well-positioned for solar power. Contractors that serve the North Bay and the Sonoma County area provide solar technology services in the city, and as a result residents have a number of experienced solar providers to choose from.
If you're a Santa Rosa resident looking to convert to renewable energy or your existing system needs to be updated, this list presents the best residential solar contractors in the area. Our team selected and ranked these contractors based on a number of criteria, including the awards and accolades the firms have received, any media attention the firms have received, the quality and quantity of customer feedback, and the overall work history of the firms.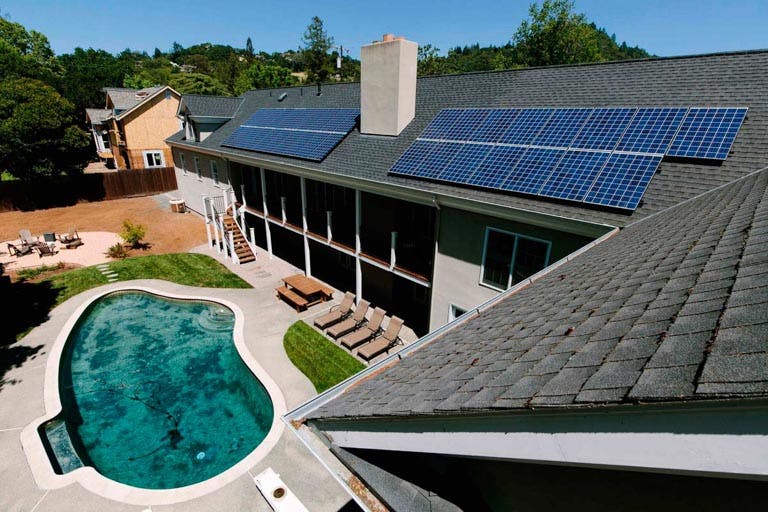 Northern Pacific Power Systems
5600 Skylane Blvd., Suite #104, Santa Rosa, CA 95403
Santa Rosa-based Northern Pacific Power Systems is a prominent solar provider in the North Bay. The firm specializes in turnkey, roof-mounted, grid-connected solar photovoltaic power systems that go on both residential and commercial platforms. In terms of residential solar, the firm has a strong portfolio that showcases roof-mounted and ground-mounted installations which giving customers a range of options when it comes to installation. 
According to several of Northern Pacific Power Systems reviews, the firm is especially adept at clearly communicating the complex details of solar technology in understandable terms. Customers also liked the financing options of the company and the assistance they provide when it comes to credit unions and credit institutions.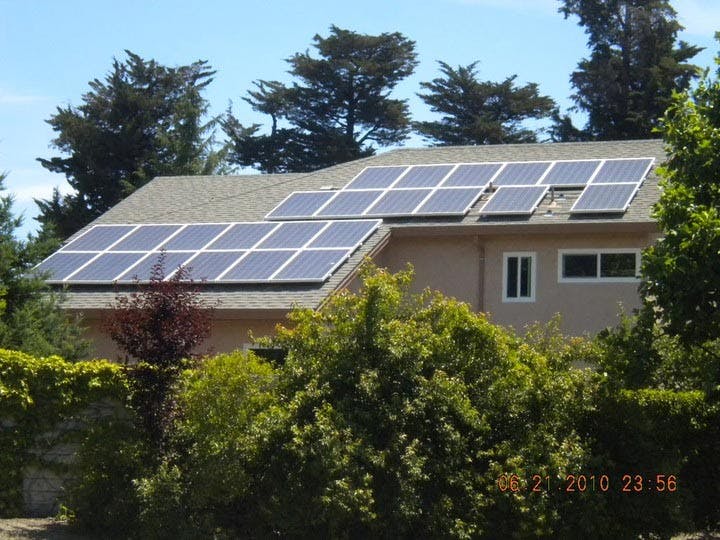 Ron Dorris Electric & Solar
3100 Dutton Ave. Suite #126, Santa Rosa, CA
Serving Sonoma, Marin, and Napa counties since 1989, Ron Dorris Electric & Solar has participated in the boom of solar technology and witnessed its positive impact on local residents and commercial stakeholders. The firm takes its customers' needs seriously, and Ron Dorris' efforts in that regard have led to the firm's repeated appearance on the Better Business Bureau Honor Roll.
Ron Dorris, former president of Sonoma County Executives Association, established the company in 1978 and began serving the three counties a decade later. The firm is a member of the California Solar + Storage Association.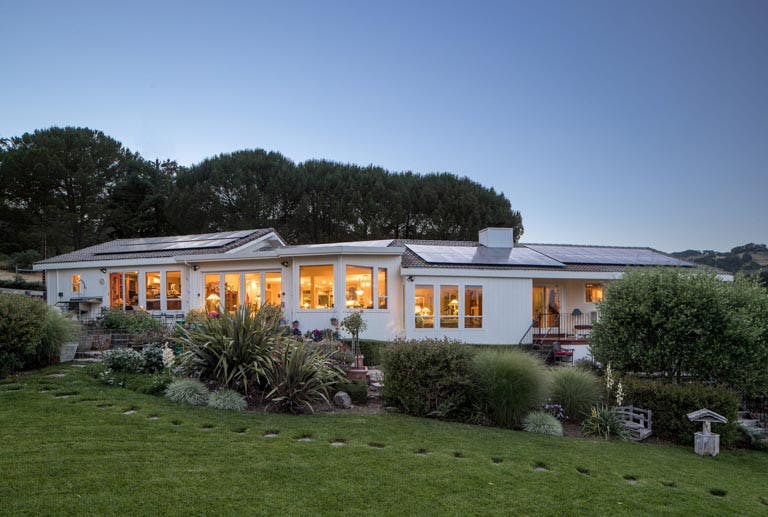 Simply Solar California
1740 Corporate Cir., Petaluma, CA 9495
Simply Solar California is a specialist in American solar photovoltaic brands. The company built its business through stellar customer service. Clients frequently point out the firm is simply easy to do business with. Clients describe the way the team conscientiously guided them through the process from consultation to maintenance. Not surprisingly, customer referrals are one of the driving factors of the business. 
The team is led by Jake Hassid, Director of Operations and COO of the company. The team has over 19 years of industry experience and full-scale operations to its credit. Simply Solar has also expressed faith in its team's ability by including a 25-year warranty on all the services it provides.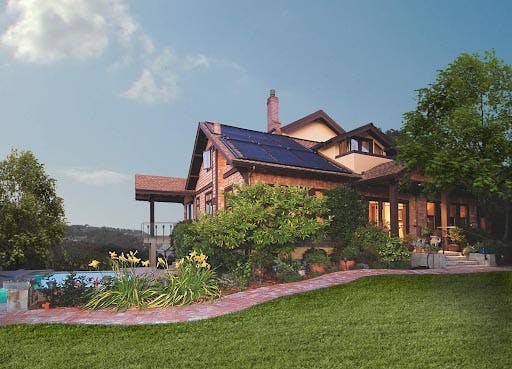 SolarCraft
414 West Napa St., Sonoma, CA 95476
For over 35 years, SolarCraft has been providing Marin, Sonoma, and Napa with award-winning service. The seasoned SolarCraft team offers various solar systems and flexible energy solutions, PV systems, solar pool heating, and storage solutions. The 100% employee-owned company won major awards such as the Pacific Sun Best of Martin eight times between 2010 and 2019 and the Bohemian Best Solar Installer of North Bay in 2015. They have also been a NorthBay Biz Top 500 Company Since 2007 and a Best Green Business in the North Bay three times.
Led by Galen Torneby, SolarCraft has served over 7,000 customers, prevented an estimated 33,000 tons of carbon dioxide from entering the atmosphere, and saved its clients over $7.8 million in annual utility costs. Beyond these numbers, previous customers frequently cite the team's attentiveness and professionalism as reasons to work with the company. Customers loved how the firm guided them throughout the process.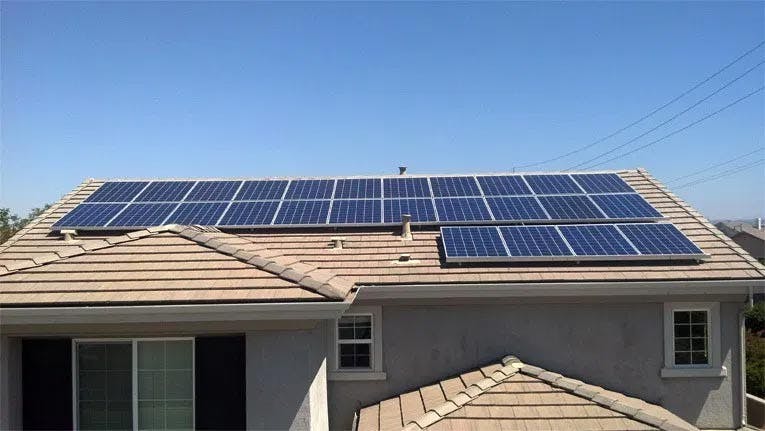 SolarUnion
6 Persia Ave., San Francisco, CA 94112
SolarUnion is the only Diamond Certified solar installation company serving the Silicon Valley and the Bay Area. The firm's stellar full-service contracts and generous 25-year performance guarantee are two reasons for that certification. The company maintains good relationships with San Francisco residents and the entire state of California through its quality service and desire to provide Californians access to solar technology at an affordable rate. 
Founded by the duo of Renzo Castillo and Ivan La Frinere-Sandoval, the firm is backed by the financial management experience of Castillo and the solar photovoltaic expertise of Frinere-Sandoval. Castillo graduated with honors from UC Berkeley's Economics program and acquired his MBA from The Wharton School at the University of Pennsylvania. Frinere-Sandoval is an alumnus of the California Institute of Technology's Mechanical Engineering program and Stanford's MBA program. Their combined business instincts and fluency in solar technology catapulted the firm to prominence in California.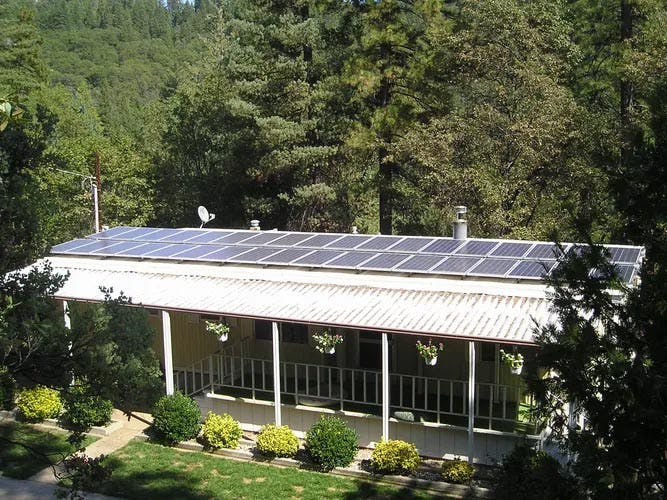 Soleil Solar
3928 New Zealand Ave., Santa Rosa, CA 95407
Nick Soleil conceptualized Soleil Solar, a solar provider in Santa Rosa that serves all of Northern California, to push the industry forward. After 19 years in the industry, 3,000 solar systems and 500 battery systems have been installed by Soleil. 
The firm's edge lies in Nick Soleil and his team's fluency in electrical engineering. Soleil is a master electrician and a NABCEP-accredited solar installation professional. He has even appeared on the Emmy-winning show This Old House.  
Soleil has some noteworthy reviews from customers who adored the firm's transparency. One particular reviewer loved how Nick Soleil presented the possible risks and provided a range of possible responses to those risks.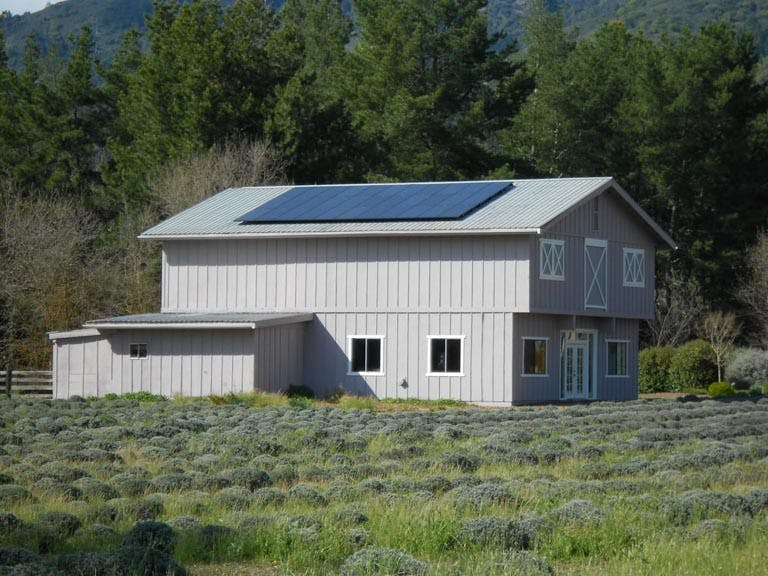 Suntegrity Solar
3345 Industrial Dr., Suite #10, Santa Rosa, CA 95403
Father and son duo Paul and Keith Kruetzfeldt run the Suntegrity Solar operation and can claim credit for its successful efforts to satisfy customers. The tandem has formidable expertise when it comes to engineering. The Kruetzfeldts both have a master's degree in Engineering from the University of California Los Angeles and the University of California Davis respectively. 
Since 1977, the Suntegrity team has been providing Sonoma, Napa, and Marin Counties with high-quality service performed by an in-house team. Suntegrity provides installations of solar roofing, solar pool heating, and energy storage systems, as well as walking customers through a variety of design and financing options.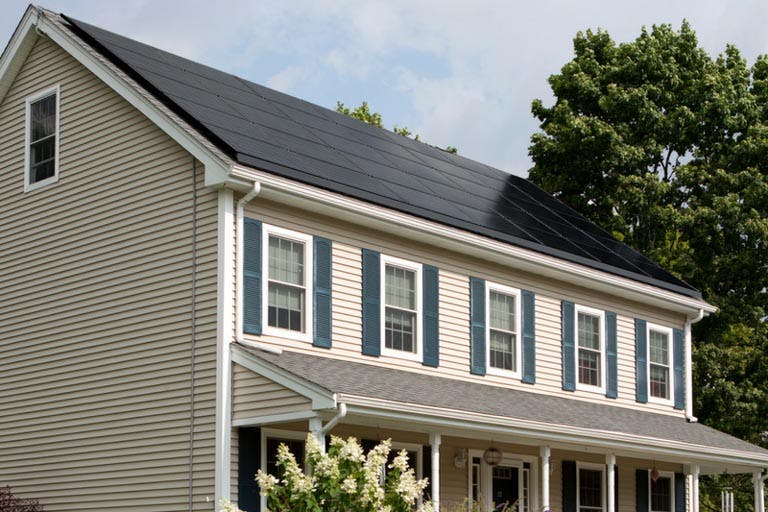 Vivint Solar
29 Oak St., San Francisco, CA 94102
Vivint Solar is one of the most prominent names in the solar industry. With dozens of press features from major publications including Forbes, pv magazine, The Verge, and Green Tech Media, it is not an exaggeration to state that Vivint is among the most popular firms in the entire industry. 
What started in 1999 as a home security alarm manufacturer has gradually turned into the multi-billion company it is today due to the company's strong business sense. The firm has withstood several changes in management and investment funding. Today the firm is comprised of over 4,000 in-house energy experts that provide solar panels, solar batteries, and other innovative technologies like electric car chargers and home automation consoles.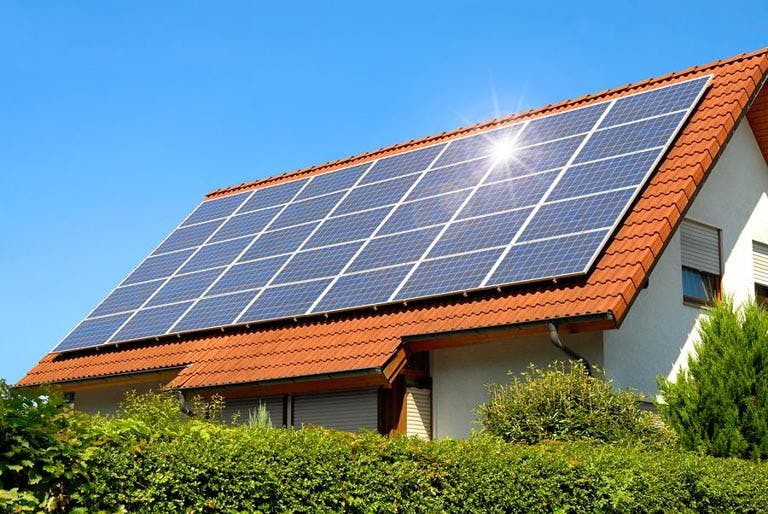 West Coast Solar Energy
2280 Gravenstein Hwy. S, Suite A, Sebastopol, CA 95472
West Coast Solar Energy is a residential solar specialist based in Sonoma County. West Coast's strong focus on residential solar technology has led to exclusive designs and methods including several innovative ground-mount designs. The firm's efforts have resulted in awards like the "Best Green Business" in the 2012 Northbay Biz Magazine readers poll. 
The firm is led by Nate Gulbransenhas—Northbay Business Journal's Forty Under 40 awardee—and Jeremy Gree, who has a strong background in the solar industry as a project manager during his tenure with another solar company. The two lead a team of eight full-time members who provide installations and other solar services. The modest team has been repeatedly praised by customers who loved the West Coast Solar Energy's clear communication and work efficiency.