When it comes to sustainable sources of energy, solar is one of the most popular and most reliable. With the rise of solar technology comes a large number of solar contractors that carry planning, installations, maintenance, as well as permit-processing and related paperwork.
Floridians planning to install solar technology can find multiple contractors that deliver excellent customer-centered services. These contractors also ensure that the solar facilities are installed properly and followed due protocols and measures in the process. 
This list presents the best residential solar contractors in Tampa. Our team selected these contractors based on a number of criteria including awards and accolades, press features, customer feedback, and overall work history of the firms.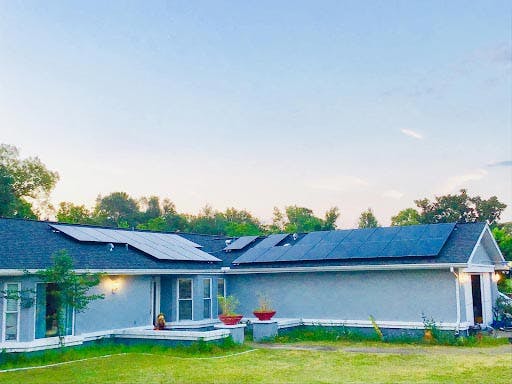 Bay Area Solar Solutions
1275 66th St., N 40131 St. Petersburg, FL 33743
With the ambition of giving power back to the people with clean and affordable solar technology, Bay Area Solar Solutions serves the eponymous area of Tampa Bay and surrounding areas with solar electric systems, solar attic fans, energy storage, and battery backup systems. This NABCEP-certified firm is led by Michael Devoe, who has received praise from previous customers for his exceptional professionalism. Devoe's team is composed of professionals with more than 30 years of combined industry experience. The seasoned employees of the firm are commended for being knowledgeable and professional in carrying out consultations, installations, and maintenance of the solar units.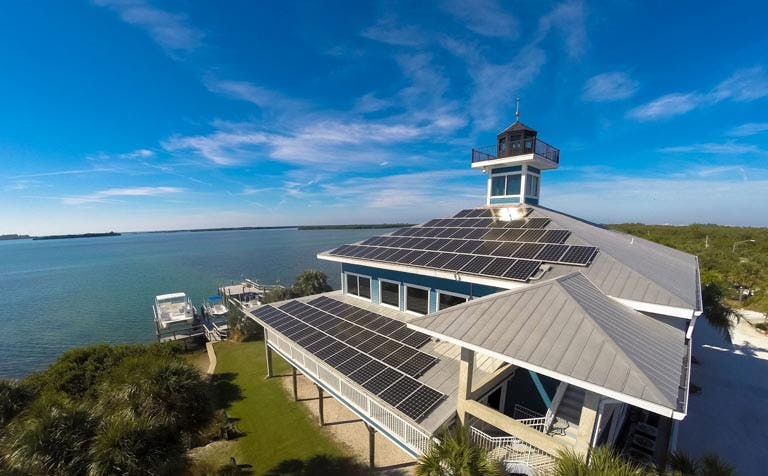 Brilliant Harvest
1718 Independence Blvd., Sarasota, FL 34234
Based in Sarasota, Fla., Brilliant Harvest is proud to be one of the top solar installation companies on Florida's west coast. Since 2009, Brilliant Harvest has designed, developed, constructed and operated solar photovoltaic systems for residential, nonprofit organizations and businesses from Tampa Bay to Port Charlotte. Brilliant Harvest is state certified, NABCEP (North American Board of Certified Energy Practitioners) certified, and proud to be a Tesla Energy Certified Installer. The company keeps up with ever-changing trends in the solar industry by being an active member of the Florida Solar Industries Association (FLASEIA), U.S. Green Building Council, and the Sarasota County Green Business Partnership.  

Brilliant Harvest is committed to changing the world one roof at a time through its insistence on excellence, passion for collaboration, and ongoing investments in educating the community about renewable energy.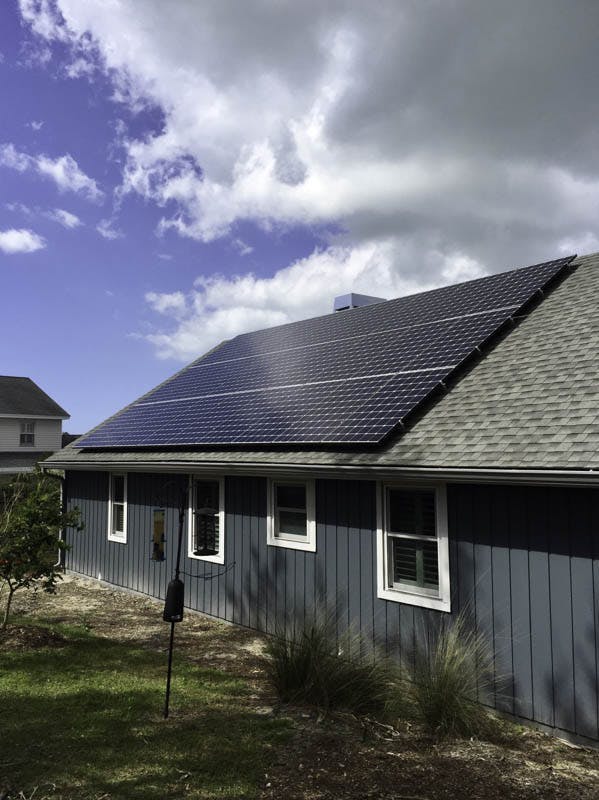 Coast to Coast Solar
1635 Dale Mabry Hwy., Suite #3 Lutz, FL 33548
Coast to Coast Solar is known for providing exceptional solar technology, such as solar-powered attic fans, heating systems, and solar photovoltaic panels. The firm started operations in 2010 and has developed continuously throughout Florida. Coast to Coast Solar earned a reputation for its results-orientedness and its no-pressure approach to sales. In turn, Coast to Coast has built good relationships with its customer base. Previous customers point out the quality of customer service and the professional conduct of the team. Most of the reviews indicate an intention to hire Coast to Coast Solar again for solar-related services. 
In the installation shown in the photo, the company has installed the panels to fit in the roofing gap so it is not as obvious as a typical installation. This displays the firm's attention to detail and care for design.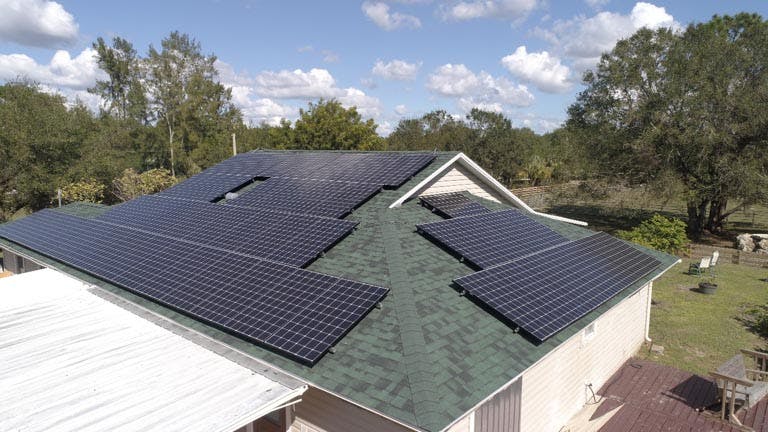 Efficient Home Services
9416 International Ct., N St. Petersburg, FL 33716
Cost-saving solutions expert Efficient Home Services is among West Central Florida's most prominent energy solutions system. The business focuses on optimizing home energy consumption and how alternative energy sources could help the home, the community, and the environment. 
With features on ABC, CBS, Fox, and NBC, Efficient Home Services is among this list's most featured contractors. Along with a stunning reputation, the firm offers a wide range of services, which has acquired high praise from previous customers. The company also has a referral program that incentivizes client recommendations with monetary value. This helped the company build its customer base from the ground up. 
In the installation for the home below, the firm installed solar panels that follow the shape of the roofing and maximizes every space for optimum solar power. This exemplifies the quality of work that the company puts in solar installations.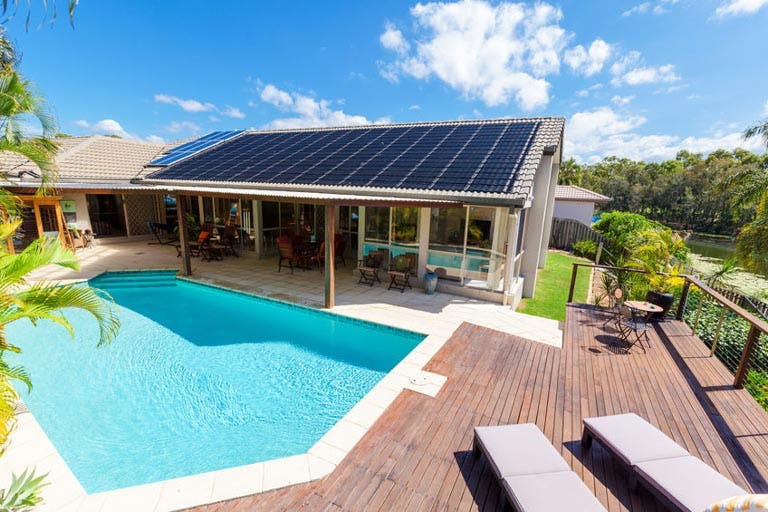 ESD Solar
6076 Park Blvd., Pinellas Park, FL 33781
Established in 2015, ESD Solar is one of the fastest-growing solar installers in Florida and Texas. The firm quickly established its customer base thanks to its strong emphasis on innovative technology and methods including a computer-based process, custom CAD designs, real-time data analytics, and data processing. Along with the use of progressive technology comes a wide range of solar services that ESD offers. ESD provides solar panels and solar equipment installations. 
ESD's previous clientele points out the firm's quality customer service and competitive bids that have the best warranties and products. The team is also lauded for its professionalism and good presentation of financing options.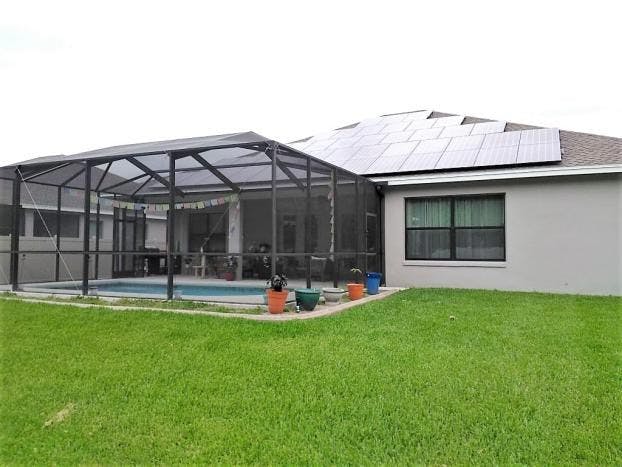 May Electric Solar
8721 Casper Ave., Hudson, FL 34667
May Electric Solar is the professional extension of William May's career. William is a master electrician with about 30 years of experience and heads May Electric Solar's installations and projects. William's endeavors have been recognized by both local television ABC Action News and the public alike. Previous customers approve of the relaxed and no-pressure approach in sales, as well as the firm's strong knowledge in the solar industry and its details. 
The team's range of services includes installations for single and multiple panels, various solar system setups, procurement and installation of generators, and solar leasing. May Electric Solar is an expert in roof-mounted solar installations on typical households such as the one shown in the photo.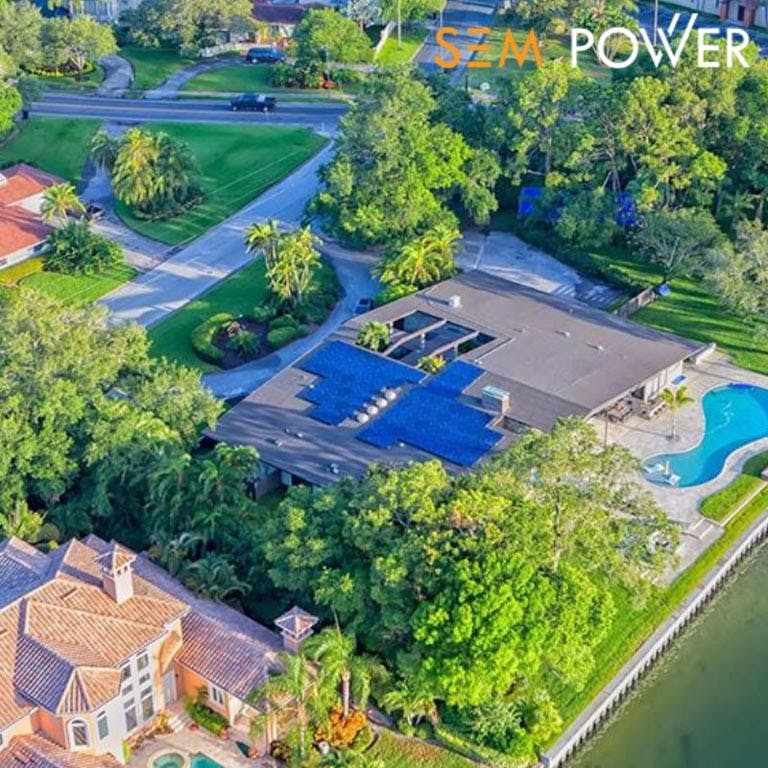 SEM Power
4466 Eagle Falls Place, B1 Tampa, FL 33619
SEM Power is an award-winning solar contractor that has been leading sustainable energy technology contracting since 2003. SEM is recognized by Solar Power World as one of the Top 500 contractors in 2017 and lauded by the US Green Building Council with LEEDership Award in the same year. SEM Power is also affiliated with associations including  FLASEIA and FARE. Led by Brett Emes, Georgia Tech Civil Engineering alumnus and 20-year construction veteran, SEM Power has provided solar technology to large organizations such as NASA, the University of Tampa, and Palm Beach International Airport. 
SEM Power's expertise in commercial solar technology also translates into the solar residential dimension as shown by the photo. SEM was able to provide a ray of solar panels that powers this massive Florida home.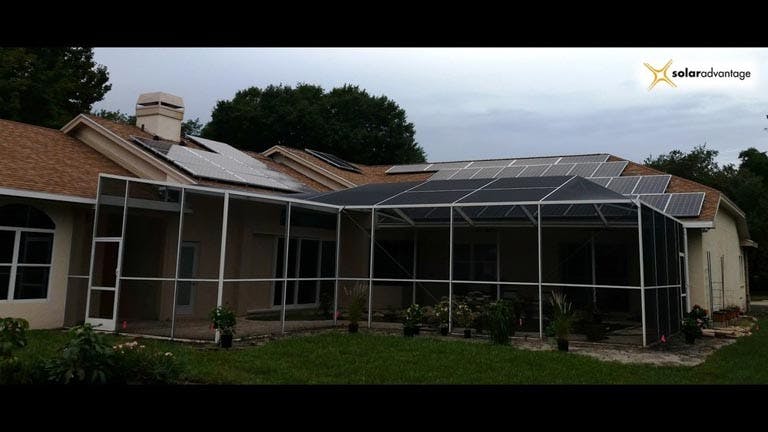 Solar Advantage
16510 N Florida Ave., Suite #100, Lutz, FL 33549
Martin Clewis is an entrepreneur that has conducted business in Central Asia for over seven years. When Clewis built a solar system for his agribusiness, he developed an idea that led to the launch of Solar Advantage. The firm has quickly established itself as one of the county's largest solar installers by providing solar energy systems with battery back-ups, secure power supplies for power outages, solar carports and ground-mounted systems with flexible financing options.
To illustrate the firm's capacity, the 16 kW photovoltaic unit installed in this featured home is combined with an inverter system and 325 W panels. The home functions in net-zero energy.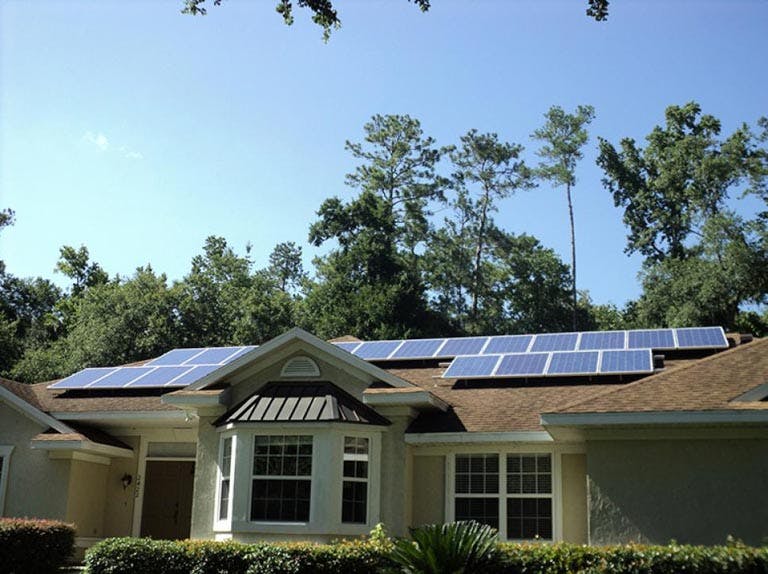 Solar Impact
4509 NW 23rd Ave., Suite #20, Gainesville, FL 32606
Solar Impact is one of North Central Florida's best residential and commercial installers. With over 600 homes powered and over $5 million jobs generated over the years, Solar Impact has established its local customer base through customer-approved service, expert installation, and access to solar-plus-battery solutions. Solar Impact also offers solar financing options to make such technology more accessible to Florida homes. 
Founded by the husband-and-wife duo of Barry and Elaine Johnson in 2007, Solar Impact boasts a team of seasoned solar technology professionals. Barry holds a Ph.D. in Engineering, while CEO Jim Bakhaus has over 15 years of industry experience and is a NABCEP Certified PV Installation Professional, as well as a licensed electrician.
Solar Impact's completed projects have been noted by local publications, such as the Ocala Star-Banner and GTN. Residential solar installations such as the one in the photo are often carried with either 5,000-watt system or 10,000-watt systems that are designed to maximize monthly utility bill savings and tax incentives.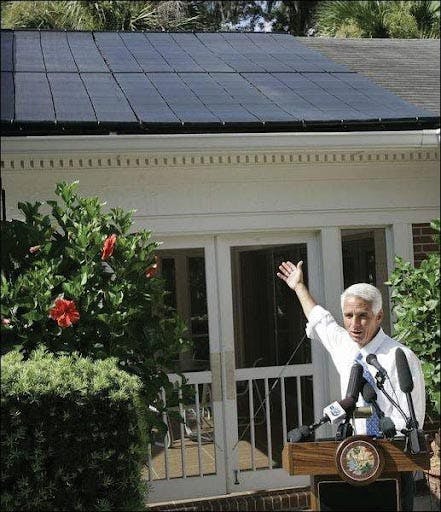 Solar Source
10840 Endeavour Way, Largo, FL 33777
With 20,000 solar installations and over 35 years of industry experience, Solar Source stands to be one of the Tampa Bay Area's most prominent solar contractors. Led by Wayne Wallace and Rick Gilbert, the firm carries out residential and commercial solar installations all over the Tampa Bay Area. Gilbert and his team install solar products, including solar water heaters, solar pool heaters, and solar panels. The firm also provides solar financing to make solar technology more accessible to Floridians. 
Solar Source installed the solar pool heating system at the former Florida Governor Charlie Crist's home. The installation has been shown by Governor Crist in various press runs, affirming his approval of Solar Source's high quality of work.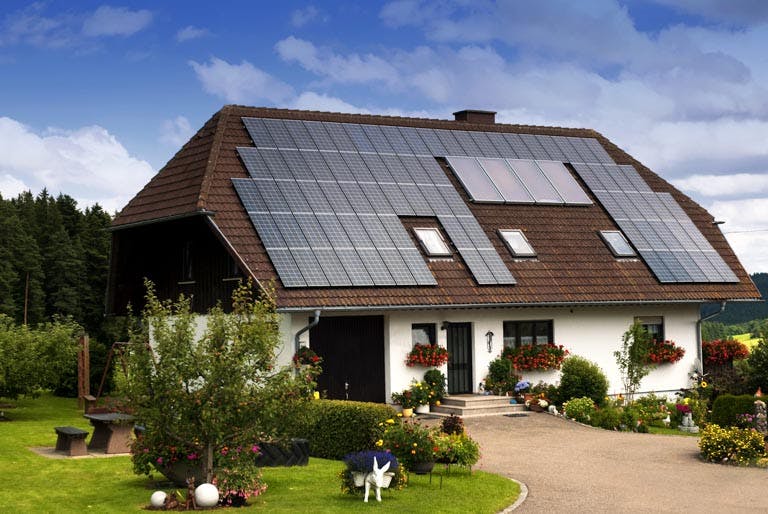 Sun-Tec Solar Energy
7300 Bryan Dairy Rd., Suite #400 Seminole FL 33777
Sun-Tec Solar Energy has been providing award-winning solar technology services all over Seminole and surrounding areas for over 36 years. Sun-Tec ranked among Remodeling Magazine's Big 50 list in 2017. The firm provides solar water heaters, solar photovoltaic, and solar attic fans with $2 million of home liability insurance. 
The firm has repeatedly been praised for its outstanding customer service and overall high quality of installations in hundreds of online reviews. Sun-Tec's work can be best depicted in the installation displayed in the photo. On this cottage home, several types of solar panels can be distinguished, ranging from the typical solar array to several specialized panels. This variation in a single project displays Sun-Tec's capabilities in versatility within a single installation.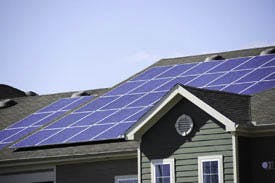 Sunbility
4628 Eagle Falls Place, Tampa, Fl 33619
Commercial and residential stakeholders in Florida have been under the solar technology expertise of Sunbility since 2014. Sunbility's team established a local customer base through the firm's streamlined process, which manages every aspect of solar contracting. Sunbility handles the fundamentals of solar contracting from engineering, installation, ongoing systems monitoring, maintenance planning, among customer service details. 
Sunbility installs roof-mounted solar panels, solar battery systems, solar integrated roofs and energy efficiency products.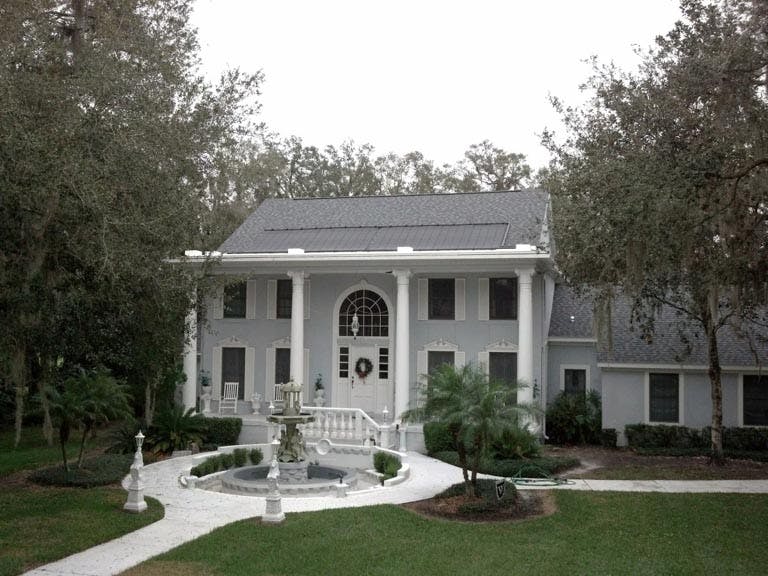 Tampa Solar Contracting
6001 John's Rd., PO Box 261226, Tampa, FL 33685
Tampa Solar Contracting services the Tampa area with quality work and competitive pricing that has captured local customers since 1983. The firm specializes in solar pool heating systems, pool automation systems, solar hot water systems, and general solar technology.
Alan Dostal founded the company after another contractor installed a unit in his home. Dostal invited the contractor to be his partner and when the contractor refused, Dostal started a contracting firm of his own. Today, the firm is known for its excellent service, which revolves primarily on solar-powered pool technology. Customers with roof-mounted systems note how Dostal's process allows the panels to last for years.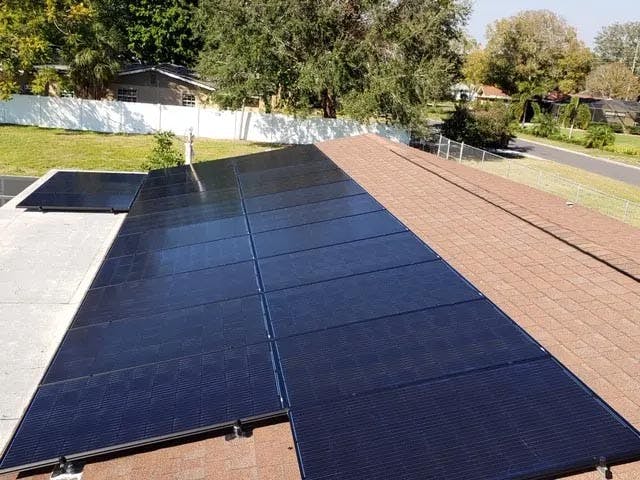 Unicity Solar
301 E Lemon St., Suite A, Tarpon Springs, FL 34689
Unicity Solar has all the elements of a good contracting company: excellent service, proficiency in American-made solar photovoltaic technology, clear-cut communications, and a comprehensive 25-year warranty that covers everything in the solar package. The team provides a 24/7 customer support service and free estimation services.
Previous Unicity customers vividly narrate how much they love the firm's fast, organized, and high-quality work in their reviews. They recount how seamless Unicity carried its installations and how attentive and knowledgeable the team was in the process. These reviews are not hard to verify; the featured photo displays a panel installation that has been carefully laid out by Unicity.