For the past few years, the U.S. has been generating initiatives that make solar energy more accessible to the public. California is the biggest solar energy producer; many home and business owners can benefit from switching to a solar source because of the tax rebates that they can earn in the sunniest state in the Union. Tracy is one of the best neighborhoods for solar energy because of its high sun exposure rate. And that's not all, Tracy residents with solar panel systems in their home can benefit from net metering. When a homeowner generates extra energy from their solar power system, they can give that extra energy back to their energy company. This process can save a homeowner a lot of money, as they pay for net consumption only.
Switching to a more sustainable energy source is a good investment in the long run, especially for a sunny residential neighborhood like Tracy. Choosing the ideal solar contractor can be very confusing when it's your first time. Fortunately, this article lists 15 of the best solar contractors in the town. These contractors offer a variety of different products and this article will expound on these services. We also took the time to note special accolades and notable experiences.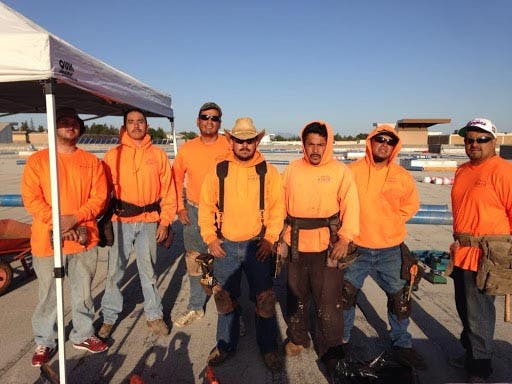 Barth Roofing Company
4384 West Pine Haven Dr., Tracy, CA 95304
Scott and Angela Barth established Barth Roofing Company in 1996 to provide residential and commercial services for Northern California. The firm's employees are trained and authorized to install any kind of roofing system. From Zappone Copper Shingles to Clay Tile Roof Systems, Barth Roofing Company can install any kind of design.
One of its most popular services is its solar panel installation. The firm's solar services can be financed with California First and Ygrene Energy Fund. Many customer reviews praise the firm for being courteous and accommodating.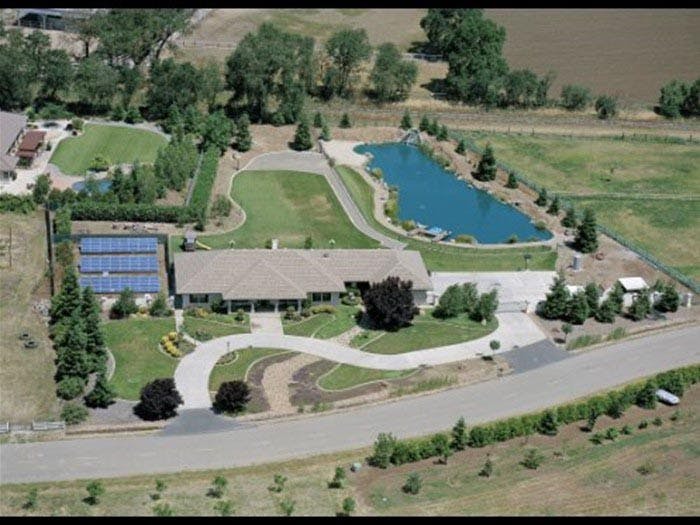 BTA Solar
Stockton, CA 95215
Stockton-based BTA Solar can install grid-tie or off-grid systems for residential, commercial, and agricultural projects. The firm will take care of the rebate paperwork and the utility interconnection applications because it is affiliated with the California Solar Energy Industries Association and the firm has close ties to the California Energy Commission. Many homeowners prefer BTA Solar because the firm educates its customers on how their chosen photovoltaic (PV) system can participate in net metering.
The firm makes sure that every customer understands the solar process before installation. For its residential services, the firm avoids installing solar panels that hinder the home's aesthetic.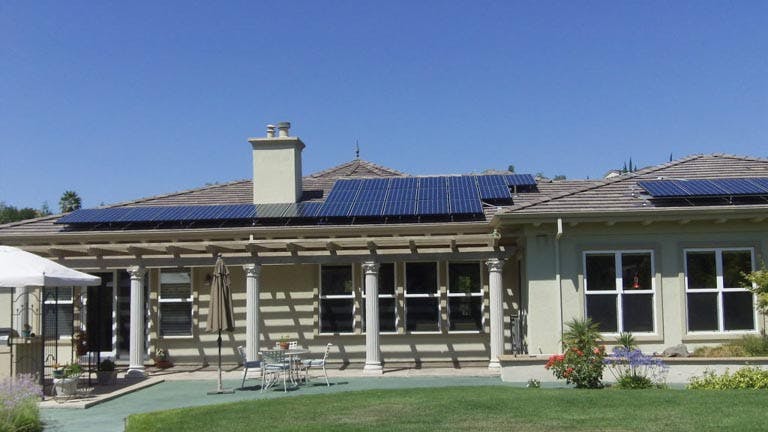 Clean Solar
1445 Koll Cir. Suite #109, San Jose, CA 95112
Clean Solar is the top-rated locally-owned solar company in the Bay Area. San Jose native Randy Zechman established the firm, along with Randy Zechman, to bring a personal approach to solar panel installation. After 12 years of service, the firm has earned a hundred 5-star Yelp reviews and its expansion to the San Joaquin county helped boost its positive ratings.
Tracy is an ideal neighborhood for residential solar panel systems and the firm's SunPower solar panels are a great fit for the sunny city. The SunPower PV panels are coated with a high-end anti-reflective coating. That coating helps panels produce more energy during hot weather and it has the added benefit of making the unit more durable. Clean Solar installs SunPower panels that produce eight to ten percent more energy than other panels.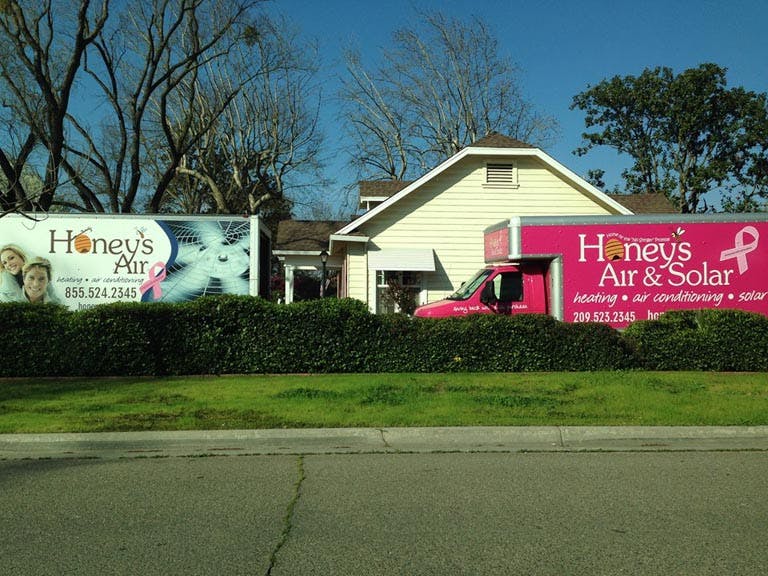 Honey's Air and Solar
501 Bitritto Way, Modesto, CA 95356
Modesto-based Honey's Air and Solar is a staple in the HVAC and solar energy industry. The firm was established in 2009 and has a team of professionals with more than 30 years of experience. Some of the services the firm offers are air conditioning, heating, indoor air quality testing, and solar panel installation. The firm also provides second opinions for major repairs from other companies. 
The firm offers its solar panel services to Tracy, Manteca, Oakdale, Ripon, and Stockton, and Honey's Air and Solar is a certified SunPower installer. The firm's solar services include a 25-year product warranty of SunPower Solar Panels. Many homeowners prefer Honey's services because its durable solar panels are a worthy long-term investment, and the firm backs the panels with an impressive warranty period.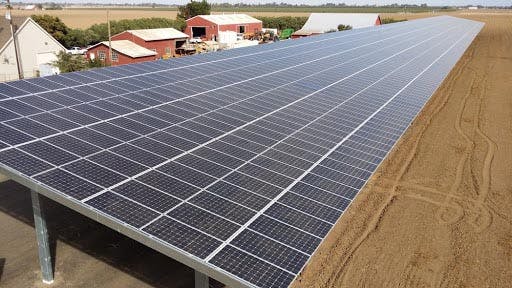 Kurios Energy
3025 Palm Ave, Manteca, CA 95337
Kurios Energy is known across Central Valley as a full-service solar provider that can custom design every kind of project. No matter the size or terrain, the firm can provide the perfect solar panel system for that project. For example, the firm installed a 700-foot solar structure that can power an entire California farm. The custom-designed systems are installed by a Sunpower certified team that adheres to strict standards. West Coast Solar Installation also provides its services to commercial and agricultural projects. 
The firm creates these custom systems according to a client's budget and lifestyle. The goal of every installation project is to improve the energy resources of the client without compromising their savings. So far, the firm has worked on over 800 residential homes.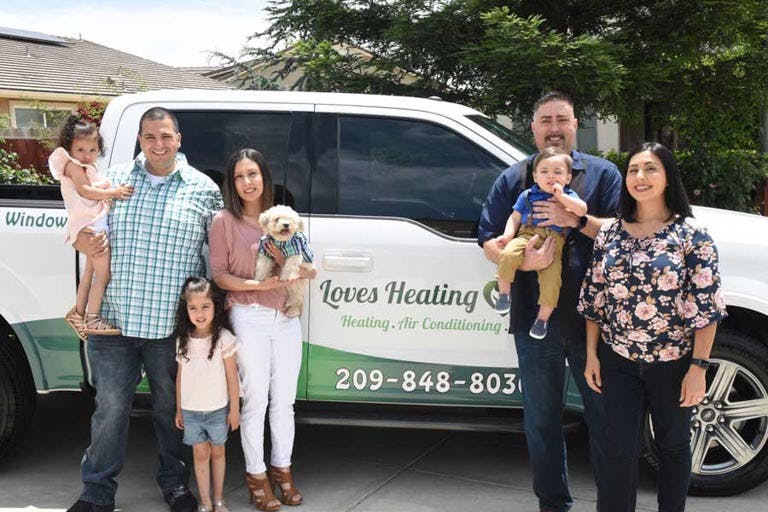 Love's Heating & Air
5536 Pirrone Rd., Salida, Ca 95368
Family-owned Love's Heating & Air has been providing air conditioning, heating, and roofing services to the Central Valley Area since 2009. The firm is known for its heating and ventilation services: Love's Heating & Air was named as the 2019 Best Heating, Ventilation, and Air Conditioning (HVAC) Company by 209 Magazine.
Besides its heating services, the firm is known across Modesto for its solar power installation services. Making a home more self-reliant by generating its own energy is a goal that Loves wants to share with San Joaquin County. The Love's Heating & Air team is certified by the North American Technician Excellence organization.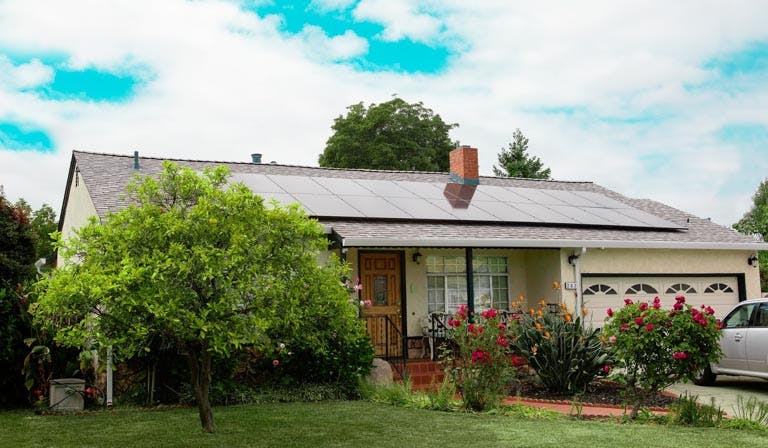 NorCal Home Systems
4085 Nelson Ave. Suite I, Concord, CA 94520
NorCal Home Systems installs residential Solar PV systems, roofing, and energy-efficient windows to residents of the Northern Bay Area including Tracy, Santa Rosa, and Gilroy. The family-owned and operated firm assures every client that all of its solar projects are completed by in-house specialists. Some firms employ subcontractors for solar installations but NorCal Home Systems has a dedicated production department for the job. In addition, there are twelve Energy Specialists available for all of its customers. 
For its residential services, the firm uses Q-CELL Solar Panels, a trusted brand developed by German company Q.ANTUM Technology. Q-CELL is unlike any other conventional solar panel because it was made to withstand harsh weather conditions. In addition to their durability, Q-CELL panels are optimized with SolarEdge technology made with efficient micro-inverters and state-of-the-art system monitoring.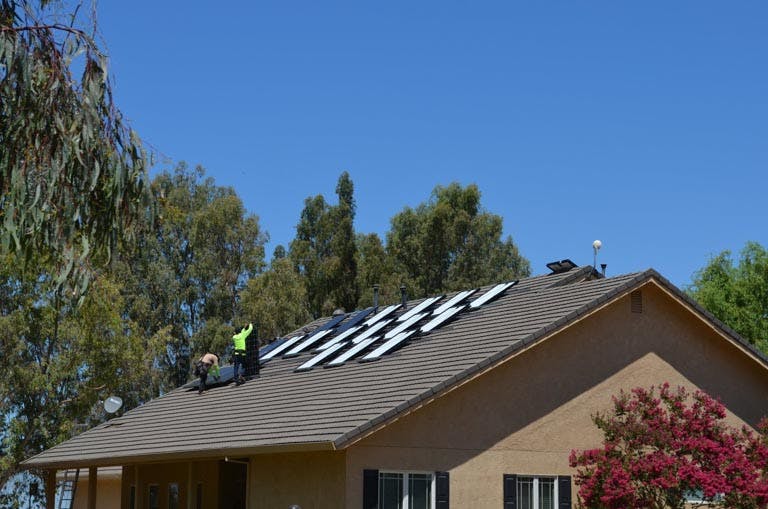 RCI Solar
6553 Las Positas Rd., Livermore, CA 94551
For two decades, RCI Solar has been installing solar panels to Tracy, Stockton, and Brentwood neighborhoods. The family-owned firm is a dedicated solar company that is certified by Energy Star and has a team of accredited Leadership in Energy and Environmental Design professionals. 
Many testimonials praise the firm for its thorough services offered by friendly, accommodating professionals. Moreover, customers feel comfortable with RCI Solar because of the close family feel of its team. Many former clients report that every member of the team was helpful from initial planning to installment. 
Besides its solar panel installments, the firm offers solar panel repair services for every kind of system. Whether it was installed by RCI Solar or someone else, the firm is capable of restoring a solar panel to its original state.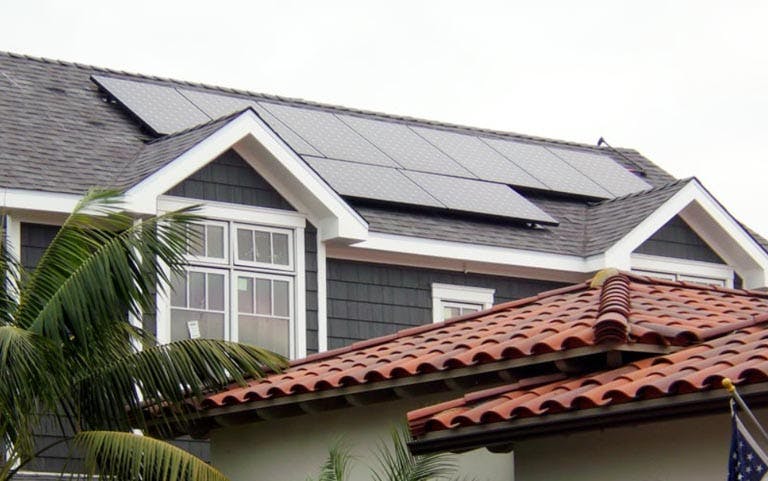 Semper Solaris
2505 Amaral Ct., Hayward, CA 94544
Marine Veteran Kelly Shawhan was a contractor for 20 years and shifted his focus as an energy specialist when he established Semper Solaris with John Almond. Semper Solaris comes from the Marine Corps motto "Semper Fidelis" which means always faithful. Shawhan wants to instill the same work ethic that the military taught him by being just as dedicated to every solar project his firm takes on.
One of the firm's unique programs is the Semper Cares Initiative. Both founders wanted to give back to hardworking veterans by giving free solar energy systems to lucky nominees. People can nominate a prospective winner by telling the story of a deserving veteran on the firm's website. Many charities have volunteered and donated to this initiative which has led to six successful projects.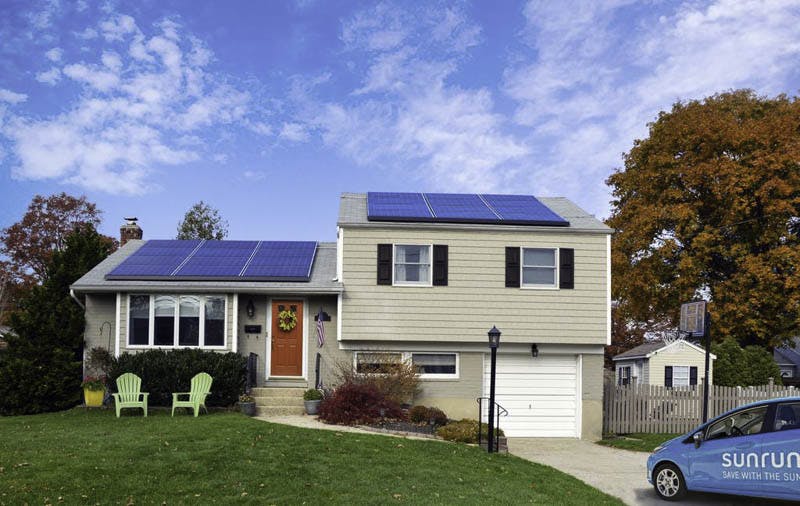 Sunrun Installation Services
225 Bush St. Fl. #14, San Francisco, CA 94105
Sunrun is a residential solar, storage and energy services company that recently brought its installation services to Tracy. The firm installs home solar systems and batteries that can be used during an outage. Homeowners in small neighborhoods prefer this system because these battery banks can be used when the electric grid goes out.
What sets the firm apart from its competitors is its Brightbox Home Battery. Sunrun offers this home battery as a holistic energy alternative that can last for 8 to 12 hours. These batteries store solar energy that can be used during emergencies. Time-of-Use rates are policies where electricity rates vary depending on the time of the day; Brightbox helps the homeowner save by allowing customers to use their stored solar power during the times of high consumption rates. Moreover, homeowners with excess energy can make use of net metering credits and a 30% federal tax credit.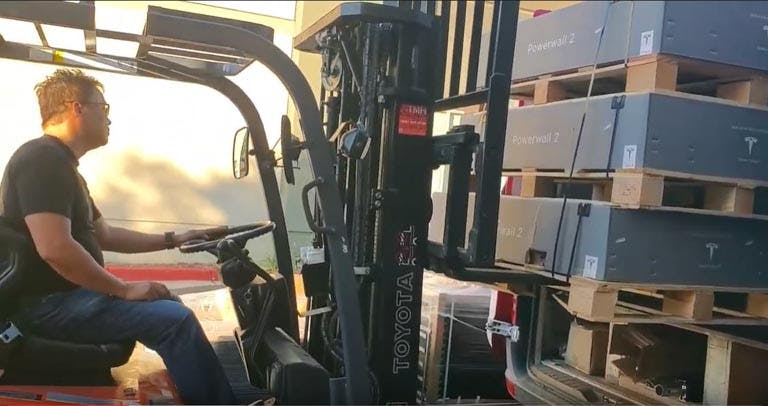 Synergy 768
9000 Brentwood Blvd, Brentwood, CA 94513
Brentwood-based Synergy 768 is a trusted solar provider that services Sacramento and the Bay Area. Founder Ed Cotas is a licensed electrical contractor and his expertise has helped the firm obtain several certifications from distinguished brands and organizations. Some of these organizations include the Electric and Gas Industries Association and the North American Board of Certified Energy Practitioners. 
Cotas has over a decade of experience in the solar industry and his degree in Electronics and Communications Engineering helped him develop innovative trade strategies. Synergy 768 offers its customers the best brands in solar energy.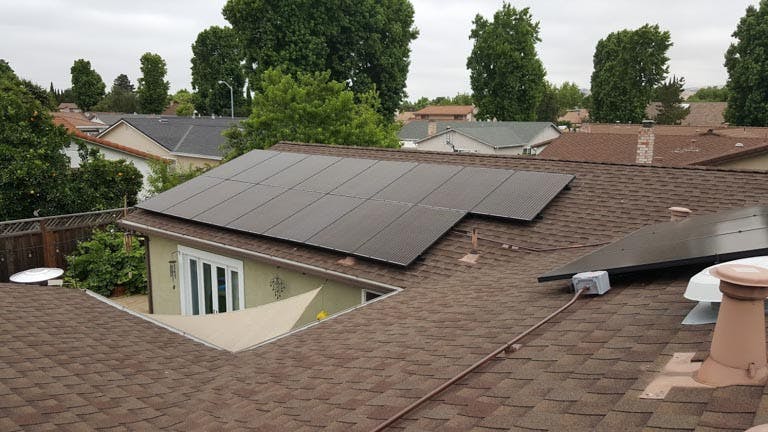 True Renewable Energy
6553 Las Positas Rd., Livermore, CA 94551
Established in 1984, True Renewable Energy is one of the Bay Area's longest-standing renewable energy companies. Throughout the years, the firm has partnered with trusted solar financial companies like California First and Ygrene Works. The firm also carries many known brands in the HVAC and solar industry. 
The firm offers services like HVAC, roofing, and window installation but its most popular service is solar panel installation. True Renewable Energy is a good choice for homeowners who are trying solar energy for the first time. In-house experts determine if a home is suitable for solar panel installation and put together the best cost-efficient plan for the client. As a leader in the local energy industry, the firm installs state-of-the-art SunPower Equinox system, a complete home solar system designed to have minimal hardware that yields more energy than conventional systems.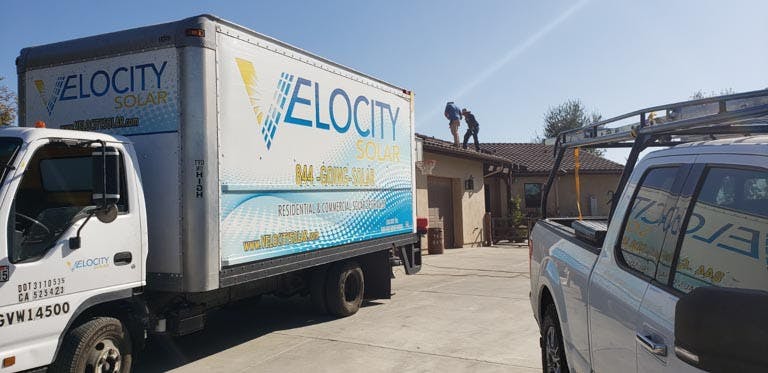 Velocity Solar
623 Bitritto Ct. Suite B, Modesto, CA 95356
Velocity Solar is one of the most recognizable names in Central California's solar industry. Prior to establishing the firm, its founders were business leaders in the sales and operations side of construction. Jennifer and Darin Dowd had established themselves as sales experts in the commercial and residential industry while Ron and Dana Riisager were experts in engineering solutions. The successful team spent months researching everything there is to know about solar solutions and, in 2004 Velocity Solar was established.
The founders screen every prospective team member, and they insist that they are all approved solar energy professionals. That high standard of professionalism has led to glowing reviews from customers who were impressed with the teams' open communication with its clients.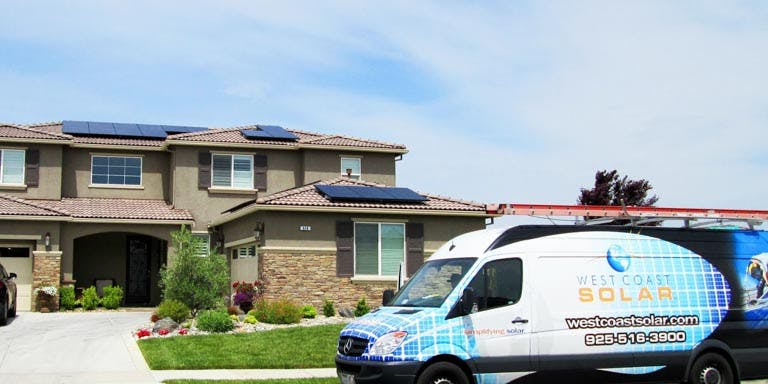 West Coast Solar Installation
"2155 Elkins Way, Suite F. Brentwood, CA 94513"
Aaron Bryant established West Coast Solar Installation in 2007 to provide sustainable energy to the Central Valley, Bay Area, and Sacramento communities. Bryant wants to make the solar panel installation process as easy as possible. The firm does not hire any subcontractors because its technicians take care of everything from permit registration to installation. This planning avoids confusion because the client deals with only one contractor. This emphasis on planning and simplicity has allowed West Coast Solar Installation to convince many homeowners to switch to solar power. 
The firm goes the extra mile by installing a custom solar system that is compatible with the home and the budget of the homeowner. West Coast Solar Installation has earned a stellar reputation, and it was nominated as the Best of Brentwood by Brentwood Business.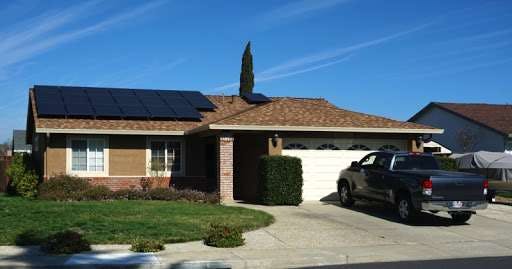 Your Energy Solutions
6979 Sierra Ct., Dublin, CA 94568
Jim Gitas established Your Energy Solutions as an affordable alternative to conventional sources of energy. The firm has a large service area that spans from San Jose County to Central Valley. Unlike other firms, Your Energy Solutions prioritizes quality control in its services because the firm wants its customers to achieve their return on investment right away. The firm's quality control procedures start from validating site measurements onsite to documenting installation with high-resolution cameras.
For every residential and commercial project, the firm custom designs all of the energy systems it installs. The firm boasts of installing systems that last 25 years which is two years longer than the industry average. It also carries some of the most distinguished brands in the solar industry like Japan Solar, Hyundai, Mitsubishi, and SolarWorld.