The city of Irvine has more than 280 sunny days a year. So it hardly comes as a surprise that there's a history of the city using solar panels. According to The Orange County Register, as of 2018, solar panels have been installed on roughly 15,000 new homes and on 135,000 existing homes in California. Those numbers reflect Irvine's history as a leader in environmental policy. By 2020, it is projected that every home in California will have solar panels to support the clean energy movement and turn California into the first state to require solar-powered homes. So as solar-powered as Irvine is, the solar market is still going to be growing.
On this list are the top solar contractors capable of providing clean energy solutions to Irvine homes with professionalism and an in-depth knowledge of green energy. The contractors on this list were selected based on stellar customer reviews, awards, affiliations with associations, including the California Solar Energy Industry Association (CAL-SEIA) and the California Solar + Storage Association, as well as rankings in industry publications like Inc. and Solar Power World.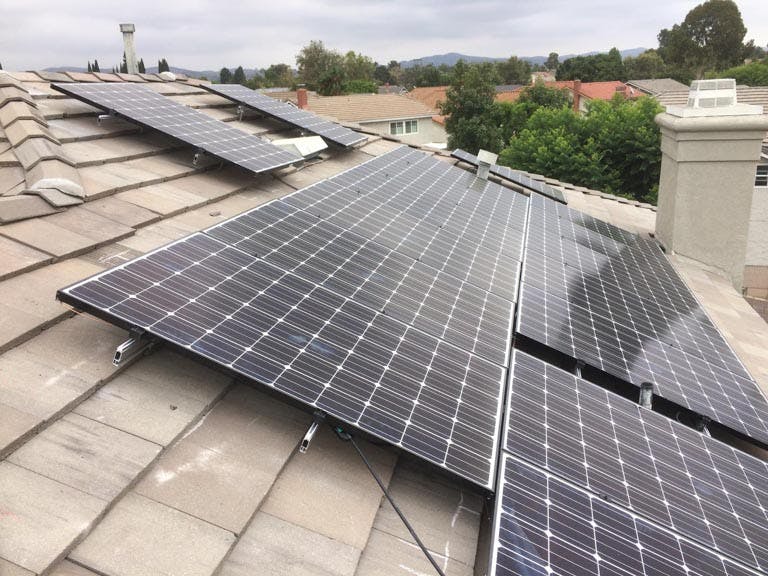 Aikyum Solar
1220 Roosevelt #100, Irvine, CA 92620
Aikyum Solar was established in 2010 as a firm that specializes in commercial and residential solar system solutions. The company has 25 years of experience in the solar industry despite being established only nine years ago, and it represents leading solar manufacturers such as Solar World, LG, Canadian Solar, SMA, Fronius, and Power-One. Alongside the residential projects it has done, the firm has installed solar panels for churches, commercial buildings, and gas stations. Aikyum Solar handles the entire installation process, from designing, financing, and permitting to installations, city inspections, and maintenance services.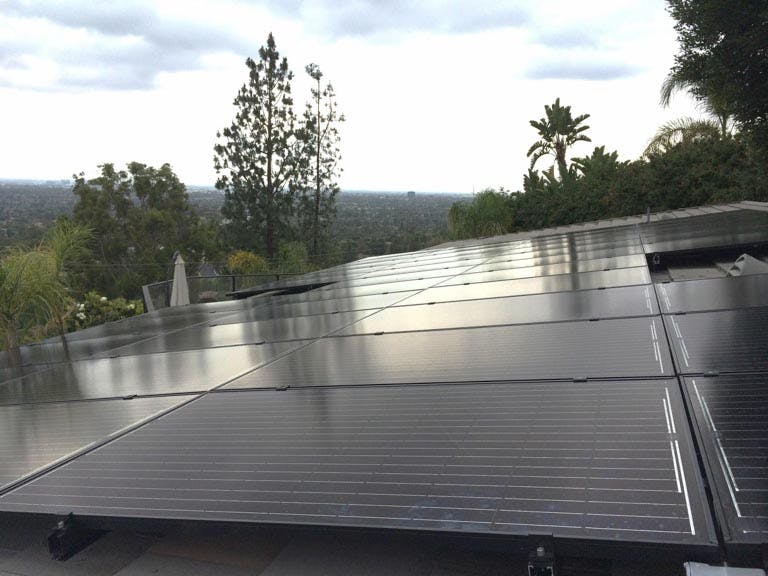 Altair Solar
15375 Barrance Pkwy. Suite I-104, Irvine, CA 92618
Altair Solar is a solar installation firm partnered with Solarworld, Canadian Solar, LG, Enphase, SMA, Power One, Schneider Electric, Siemens, and GE. Founded in 2011, it is a member of the North American Board of Certified Energy Practitioners (NABCEP). Currently, it has founder and president Kahled Elsheref guiding the firm's activities. With an advanced solar design certificate from the Solar Training Institute, Elsheref has worked for multiple solar construction companies. Most recently, he worked for a solar system integrator in Silicon Valley, where he led the sales and marketing efforts and was directly responsible for significantly increasing the sales volume and revenue. Along with the firm's experienced and highly qualified principal, Altair Solar has a team of engineers with more than 30 years of combined industry experience.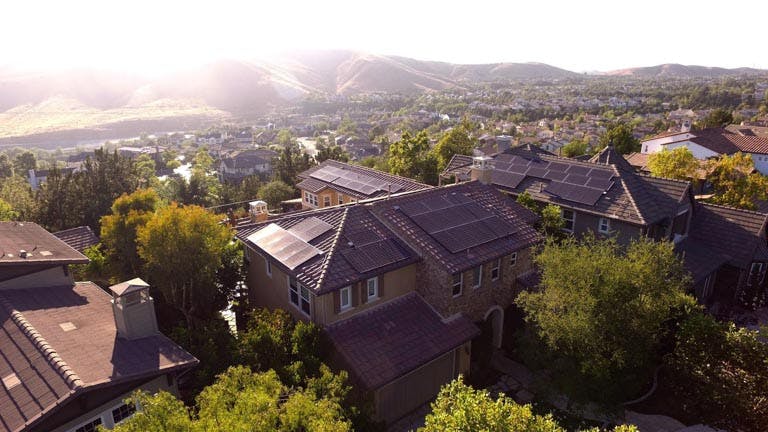 Barnes Solar
23201 Orange Ave., Lake Forest, CA 92630
A firm that has been in the industry for 10 years, Barnes Solar has done solar panel installations for home and business owners across the region. As expected, Barnes Solar is recognized for being committed to high quality, customized installations that could be finished in just four to six weeks thanks to its highly experienced team. Along with these employees is company owner Ricky Barnes. An electrical engineer, he started out by selling solar panels for another company. Ten years later, Barnes was recognized as an industry veteran who has successfully taken in over 40 employees into his company. Since then, the firm has gathered experience in installing solar systems for various buildings not just in the Orange county, but also in the Kern, San Bernadino, Riverside, Los Angeles, and San Diego counties. From community churches and local residences, to Hollywood apartments buildings and private airports. Adding this experience together, the firm has installed 40,000 solar panels and 12,500 kilowatts of power to go with these systems which may be roof or ground mounted or even a carport.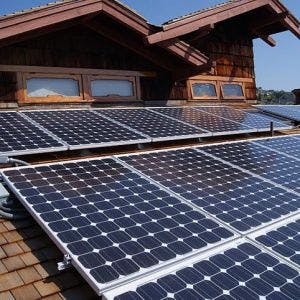 Infinity Solar Inc.
2460 N. Glassell St., Suite A, Orange, CA 92865
Previously a small and simple electrical team, Infinity Solar Inc. is currently owned by principals Tim and Robyn Polujancewicz. They have helped Infinity Solar Inc. evolve into a full-service electrical, home automation lighting, and solar installation firm. Since the firm's establishment in 1999, it has been able to make a reputation for itself and gained many clients over time. Based on its many client reviews, Infinity Solar Inc. can be praised mostly for its professional and well-mannered team, known for being highly responsive to client questions and for doing their work quickly and efficiently.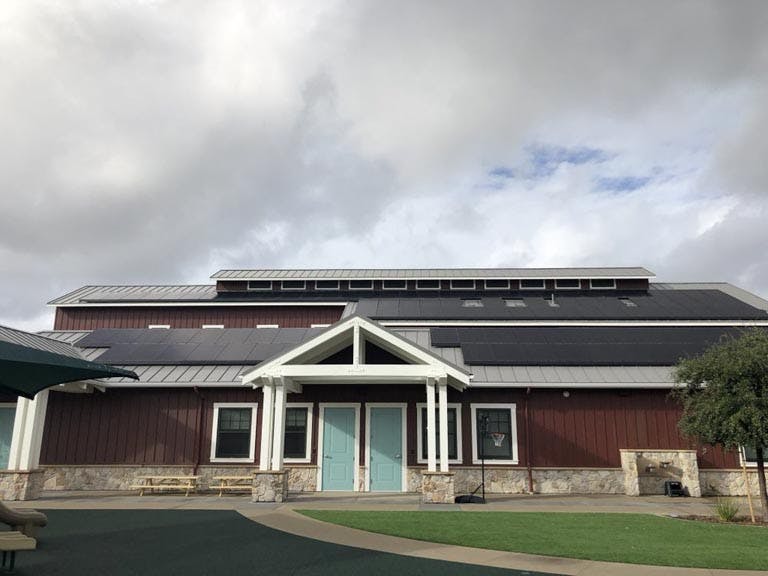 Solar Box
200 Spectrum Center Dr., #300, Irvine, CA 92618
Founded in 2015, Solar Box is known as one of the leading solar PV and roofing contractors in Irvine. Aside from installing solar panels on Irvine residences, the company also has more than 20 years of experience as a roofing contractor. Because the firm has technicians who specialize in a wide variety of services, Solar Box has earned the reputation as the go-to source not only for solar contracting but for roofing support and waterproofing protection as well.
Solar Box has completed projects for residences, schools, businesses, and churches. The firm's solid record has created partnerships with manufacturers SolarEdge, Q-Cells, Enphase, Tesla Powerwall, Cool-r, and LG. Solar Box is currently headed by owner Jimmy Kim who provides a wider point of view for firm projects thanks to a decade's worth of experience in the solar installation industry.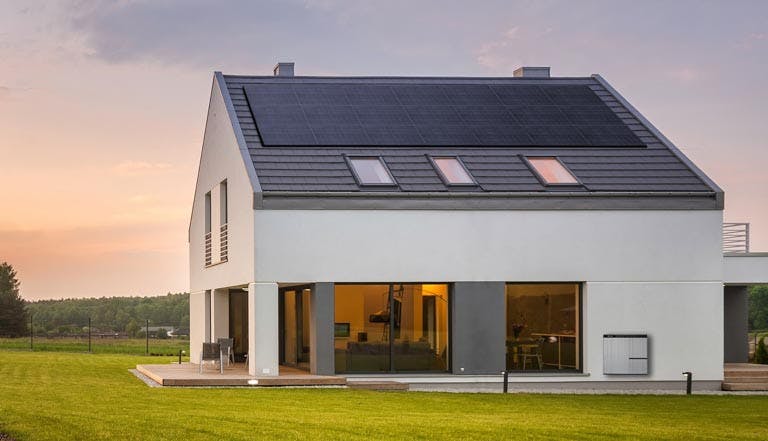 SolarMax
3080 12th Street, Riverside, CA 92507
Established in 2008, SolarMax was the first California solar installer to design, engineer, and assemble its own premium brand of solar panels. It is also recognized as the largest U.S. based solar developer working in China. Principals David Hsu and Ching Liu add to the company's prestige and credibility, and they were awarded the 2015 Spirit of the Entrepreneur Award. Five years prior, the firm became known as the first renewable energy company to offer in-house financing—an innovative financial factor that led to the firm's current success. In addition, SolarMax also offers the LG home battery back-up system. A system that produces 10kWh of power, the LG Home battery is rechargeable through solar panel energy and automatically turns on when the utility loses power. While the home battery is turned on, it powers WiFi, TV, refrigerators, fans, lights, and important appliances. 
By 2018, these services, products, and skilled contractors helped SolarMax SMX panels to become one of only four U.S. solar panel companies in the world to earn top-tier ranks for reliability. Currently, the firm is known to service the Los Angeles, Orange, and San Diego counties alongside the Inland Empire and the Bay area.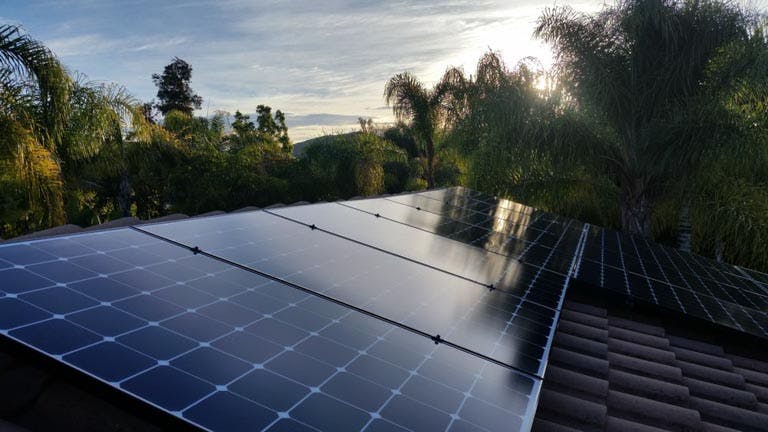 Sullivan Solar Power
16 Technology Dr. Suite #122, Irvine, CA 92618
A solar contracting firm that has been in the industry since 2004, Sullivan Solar Power has completed 8,500 residential installations during that short time. A firm that serves clients throughout Southern California, Sullivan Solar Power is known for offering solar panels, inverters, racking systems, and other components that only come from the best manufacturers. The firm has been showered with recognition from magazines like Inc. 500, Solar Power World, and San Diego Business Journal. The firm has also won numerous awards. In 2016, Sullivan Solar Power was recognized as one of the finalists for the 2016 Entrepreneur of the Year. In the same year, Inc. ranked it as the 1,859th fastest-growing private company in the nation while Solar Power World ranked it eighth on the list for the Top 500 Solar Contractors in 2016.
Currently, this firm has founder and president Daniel Sullivan as its guide. Before Sullivan established the firm, he served as a foreman for a large commercial electrical contractor in San Diego where he oversaw complex projects. Possessing over a decade of experience, Sullivan's leadership was one of the factors that helped Sullivan Solar Power grow into one of the most capable residential installations company in the area. Today Sullivan Solar Power has more than 150 employees with offices in San Diego, Irvine, and Riverside.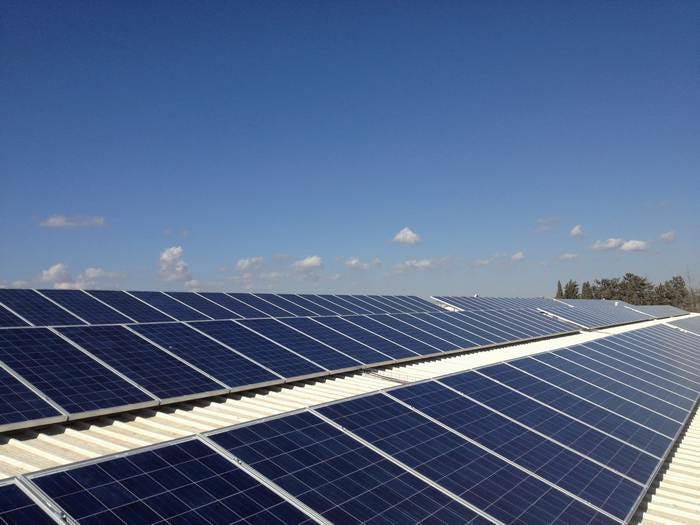 Sun Solar U.S.
16755 Von Karman Ave. Suite #200, Irvine, CA 92606
Led by company principal, Kobi Meltzer, Sun Solar U.S. does residential, commercial, energy storage, carports, and patio covers throughout Orange, San Diego, Riverside, San Bernardino, and Los Angeles counties. With a team that has several years of experience in many facets of the solar panel industry, Sun Solar U.S. has done hundreds of installations for various residential and commercial clients. The firm's numerous client reviews suggest that the firm has a work ethic founded on honesty and that the Sun Solar team strives for perfection in the products and services it offers. The firm's credibility is also supported by its memberships in numerous industry associations such as the Irvine Chamber, the California Solar + Storage Association, and the Solar Energy Industries Association (SEIA).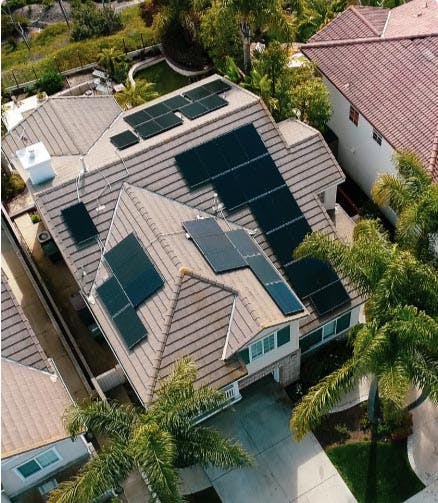 Sungrade Solar
200 Spectrum Center Dr. Ste #300, Irvine, CA 92618
In 2016, Sungrade Solar entered the industry. Since then, it was recognized for being the first solar contractor to use drone technology to survey its work. Thanks to the use of this technology, the company's solar assessments became more accurate, fast, and hassle-free. Aside from its modern approach to post-installations, the firm also maintains and provides a warranty for the entire installed system for 25 years. So far, the team's work ethic, experience, and services has given it over 2,000 clients. One of its projects was done for a client in San Clemente. After installing 36 panels unto the client's composite shingle roof, the client's average electricity bill of $487 came down to $198. 
Sungrade Solar is a product of the combined efforts of veterans in the industry. In just three years, the firm was known to have grown from a small startup servicing clients exclusively in the East Bay to one of the most recognized brands in the state. This growth was possible not just because of the team that carries experience in all aspects of the industry, but also because of company owner Aaron Katz whose name has been in the industry for over a decade.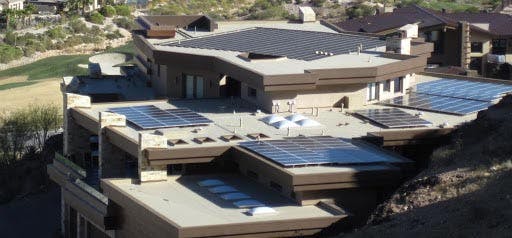 Suntrek Industries, Inc.
5 Holland, Bldg. #215, Irvine, CA 92618
A solar installation firm with three active regional offices, Suntrek has served over 30,000 customers, most of which are word-of-mouth referral clients. The firm is now recognized as one of the leading providers of solar electricity, hot water, and pool heating systems. Suntrek is the licensed contractor and manufacturer of custom designed solar pool heating systems; they also offer standard solar pool heating systems to best suit their clients' needs.  The firm has a team of knowledgeable and experienced professionals, many of whom have been with the company for over 20 years; it also has the expertise of founder Roy Heine. Heine started his career in the solar energy industry in 1978 right after he finished college. Along with the firm's experience, Suntrek also has memberships in industry organizations like the Building Industry Association (BIA), the California Association of Community Managers, the Association of Pool and Spa Professionals, and the California Solar Energy Industry Association (CAL-SEIA).