With over 4,300 MW of solar photovoltaic systems installed, Charlotte has steadily risen as one of the most energy-efficient cities in the U.S. It ranks 28th in the nation for having the most solar power systems installed, just behind cities like Chicago, Dallas, and Seattle. North Carolina itself is second in the nation for the most solar energy harnessed. Homeowners in the Queen City are switching to this renewable energy because of its accessibility and the benefits that come with it. A 30% federal tax credit to install solar arrays is currently available for both residential and commercial properties, along with a rebate of 60 cents per watt offered to homeowners by power utilities such as Duke Energy. 
Making this growth in the solar industry possible are knowledgeable installers that can tackle any residential installation with skill and expertise. This list features 15 solar installers, from local homegrown names to national brands. Our team selected these contractors based on a number of criteria, including awards earned, rankings in other publications, stellar customer reviews, the overall history of the company and principal, and each firm's overall standing in its local community.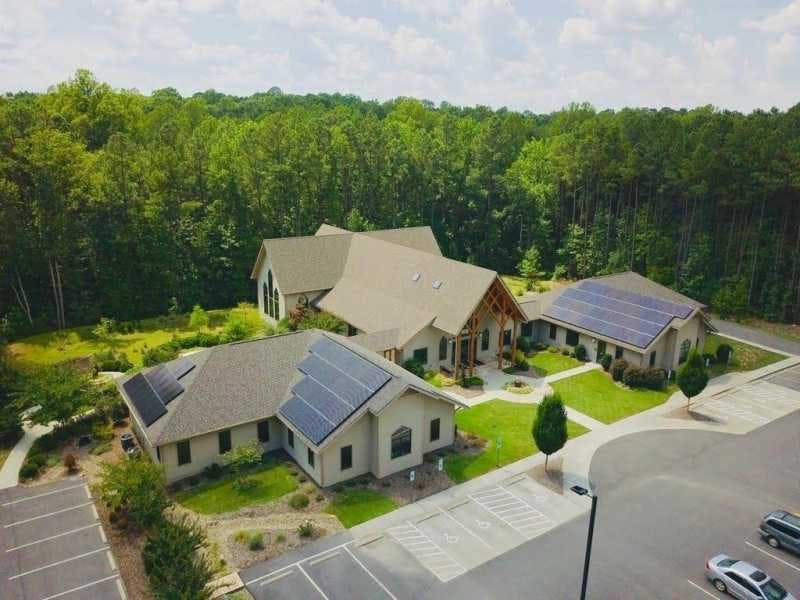 8MSolar
101 Woodwinds Industrial Ct. Suite O, Cary, NC 27511
8MSolar is a locally-owned and operated solar installer delivering premium Tier 1 quality solar array installation to commercial buildings and residences across North Carolina. The company boasts more than a decade of experience in designing and installing over 900 solar energy systems. Its extensive experience is backed by stellar reviews of past clients, from residents to business owners. 
The firm stays at the forefront of solar technology through continuing education and collaboration with its solar project partners. As hands-on experts, 8MSolar's NABCEP certified solar designers and professional engineers are directly involved in the engineering & implementation of every solar project it installs. It puts a premium on continuous engagement so it provides solar aftercare and repair services for its customers. The firm is one of the top-reviewed North Carolina firms on Solar Reviews, and is rated A+ by the Better Business Bureau.  For more information about 8msolar, you can visit their website here: www.8msolar.com.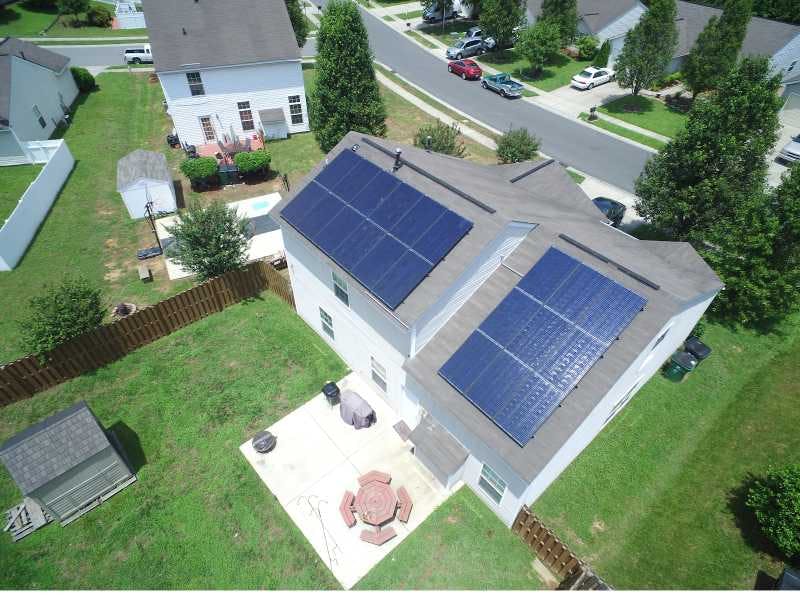 Accelerate Solar
10345 Nations Ford Rd., Suite W, Charlotte, NC 28273
Accelerate Solar started in 1995 with a single installation on the cabin of company founder David Verner. After his family cabin was raged by a fire from a propane leak, he and his son, Chris, rebuilt the vacation home and opted to go solar for its energy source. Several neighbors took notice and asked for help in getting systems of their own. After dozens of installations in the late '90s, the Verners moved to North Carolina and started Accelerate Solar with business partner Xavier Veille. 
Overall, Accelerate Solar's leaders have over 50 years of combined experience in solar energy systems. Alongside them is a team comprised of North American Board of Certified Energy Practitioners (NABCEP)-certified solar experts, licensed master electricians, project pipeline specialists, business development managers, array designers, and installers. With such a large and diverse team, the firm can handle small to large projects for the residential, commercial, and municipal markets. This also enables the firm to serve both North and South Carolina, Illinois, New York, and Florida. Accelerate Solar is a full-service EPC solar source; providing equipment, engineering, installation, electric vehicle (EV) charging stations, battery storage, microgrid systems, and operations and maintenance of solar arrays. For more information on Accelerate Solar, you can visit their website here: http://www.accelerate-solar.com/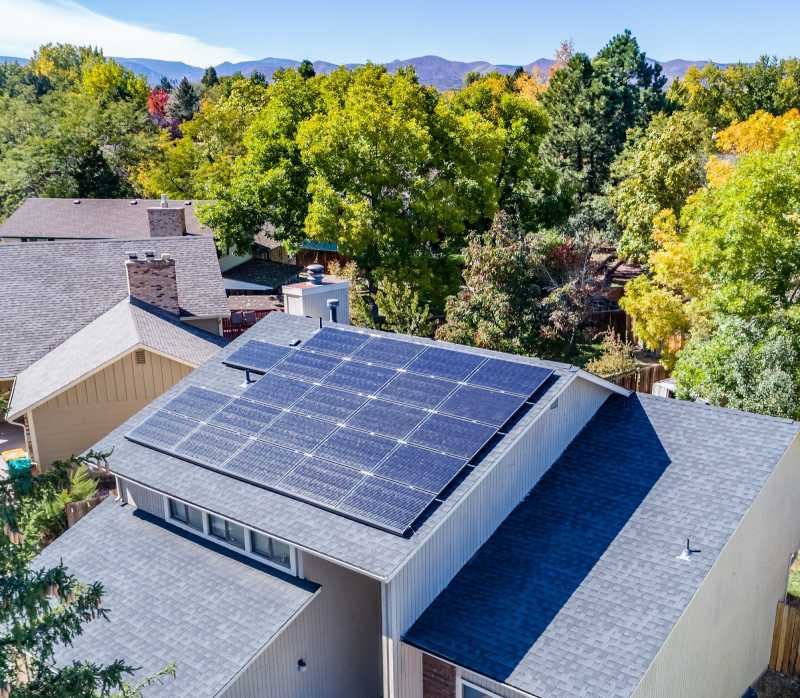 Blue Raven Solar
1 McCullough Dr. Suite 400, Charlotte, NC 28262
National solar contractor Blue Raven Solar is one of the biggest names in the solar industry today. The company is headquartered in Utah and has offices in 10 states. The award-winning company has earned recognition for its continuous development, innovation, and contribution to the solar industry. It is one of Inc.'s 5000 Fastest Growing Companies in the nation and has ranked among Solar Power World's Top 500 Solar Contractors. 
In North Carolina, the firm operates from its locations in Charlotte and Raleigh. The company came to Charlotte in 2016 and has since helped numerous residents turn to solar energy. Its in-house team provides services for sales, financing, site survey, design, engineering, permitting, procurement, construction, and interconnection. Charlotte residents approve of the Blue Raven Solar's fast, timely and efficient installations. For Charlotteans, the company offers its BluePower Plus+ plan that combines the financing benefits of a power purchase agreement (PPA), with the superior return and flexibility of solar ownership. This includes no upfront costs, 18-months free solar power, and energy production guarantee.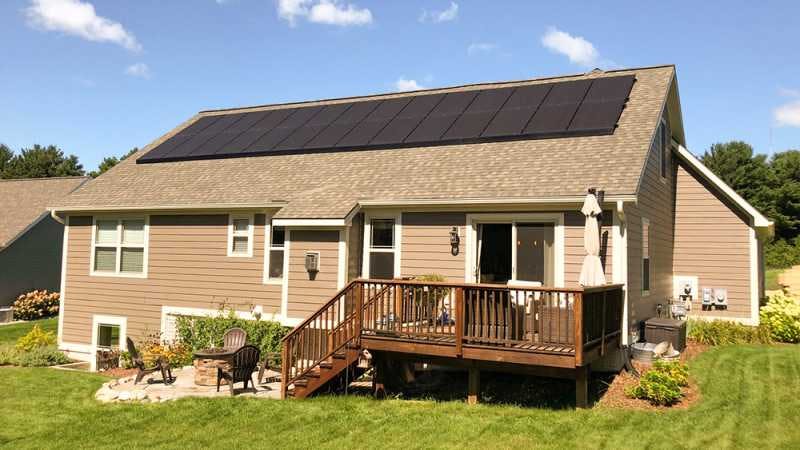 EMPWR Solar
3600 Arco Corporate Dr. Suite #130, Charlotte, NC 28273
EMPWR Solar is one of the top choices of Charlotte residents for solar installations for its effective combination of solar energy systems and other smart home and energy-efficient systems to maximize energy and savings. It offers solar installations, inverters, and batteries on a variety of installations setups, such as roof mounts and ground mounts. Its custom solar solutions have benefited both homeowners and business entities in Charlotte and nearby areas. 
The solar experience with EMPWR begins with a gold star-certified Building Performance Institute energy audit. This is the basis of its work in increasing the client's home efficiency. After the assessment, the company's in-house team proceeds to designing and engineering the solar energy system using solar panels that are supported by a 30-year linear power warranty, the longest in the industry. Additionally, as a Pearl-certified solar installer, its solar improvements can add value to the home for refinancing or selling.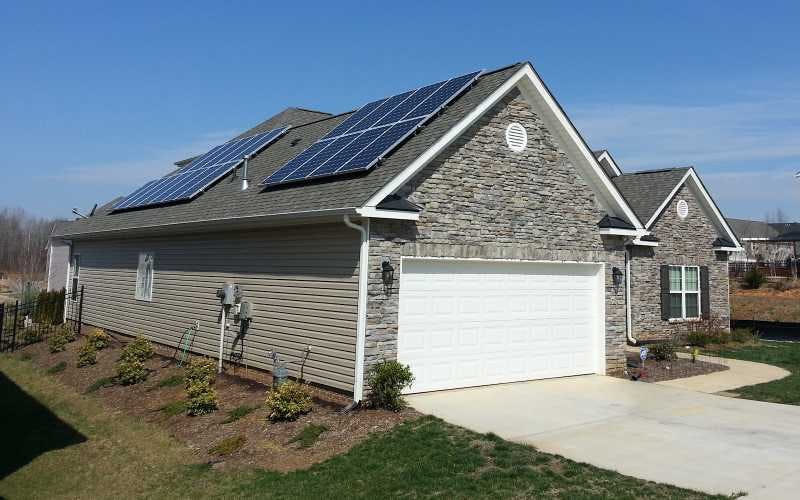 Energy Wise Solutions
130 Kiser St., Bessemer City, NC 28016
Since 2005, Energy Wise Solutions has provided North and South Carolina with alternative energy solutions and home efficiency improvements. It utilizes the latest diagnostic tools, techniques, and building science knowledge to create, test, analyze, install, and certify residential energy efficiency. The company performs energy code testing, Energy Star Certification, solar PV installation and repair, and home analysis and audits. It is also capable of building off-grid utility free homes it dubs "Wise Homes."
As a solar PV installer, Energy Wise Solutions possesses a team of nationally-accredited and NABCEP-certified professionals able to provide expert consulting, design, and installation.  On top of the usual 25-year manufacturer's warranty for solar panels, the company also provides a 2-year roofing warranty with every installation. Prior to any installation, its RESNET-certified HERS Raters and BPI Building Analysts can perform energy audits and advise on what type of solar array is best suited for the home.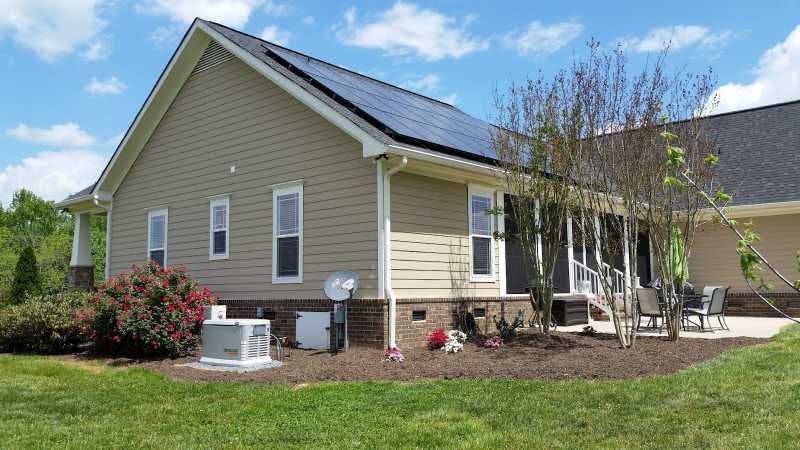 Preparedness Experts Group (PEG) Solar
6630 East W.T. Harris Blvd., Suite G, Charlotte, NC 28215
Preparedness Experts Group was established in 2012 by Joe and Rachel Ordia to help families prepare for precarious times such as natural disasters or emergencies. The Ordias began giving educational seminars and workshops to help equip families with a comprehensive household preparedness plan. One of the components of this plan is being energy independent and having back-up energy sources. After installing an off-grid solar power backup system for his family, many families in their community turned to the couple for help in acquiring the same technology and systems for their homes. Joe quit his high-tech consultancy day job and focused on serving homeowners acquire quality solar installations. In early 2014, Joe and Rachel launched their solar division, P.E.G. Alternative Energy.
Today, PEG Solar is a leading provider of residential solar power with energy storage throughout Virginia and the Carolinas. The company offers homeowners a solution to both lower their electric bills and provide secure emergency backup power that never runs out. By working with the best lenders in the industry, PEG Solar helps homeowners convert to clean renewable energy with $0 out-of-pocket cost. It has installed over 400 solar PV installations including more than a hundred off-grid installations. Joe's experience in technology for the military and defense brings unique technical expertise to the company, rounded out by the diverse skills of PEG's team of engineers, designers, and installers.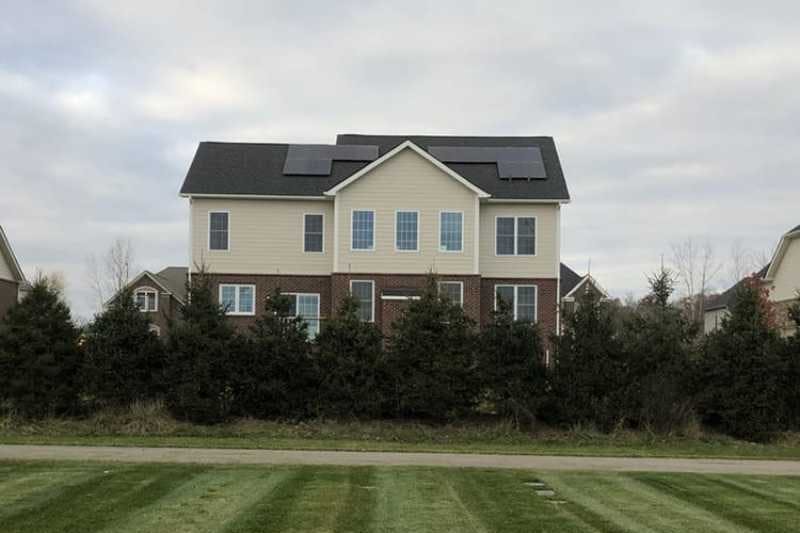 Powerhome
270 International Dr., Concord, NC 28027
Multi-state solar installer and contractor Powerhome traces its roots to Mooresville where it was founded as Rescomm in 2006. Its rebranding a decade later signaled a better reflection of its mission as a provider of sustainable energy options and its change in role as a leader of solar power services in the state. While still headquartered in its home state, it has expanded to service South Carolina, Virginia, Michigan, Ohio, Pennsylvania, Illinois, Indiana, and Missouri. As of 2018, Powerhome has nearly 600 employees serving 4,000 customers. 
Its expertise in solar installation is evident in the recognition and awards it has earned over the years. Solar Power World has ranked Powerhome #6 nationally among residential rooftop solar installers, making it the top choice for residential solar installations in the Southeast and Midwest. Also in 2019, it was named as one of Inc.'s 500 list of the fastest-growing private companies in America. Additionally, it has earned nine Globee Awards, including gold-level recognition for Company of the Year in both the Energy & Utilities and U.S. categories.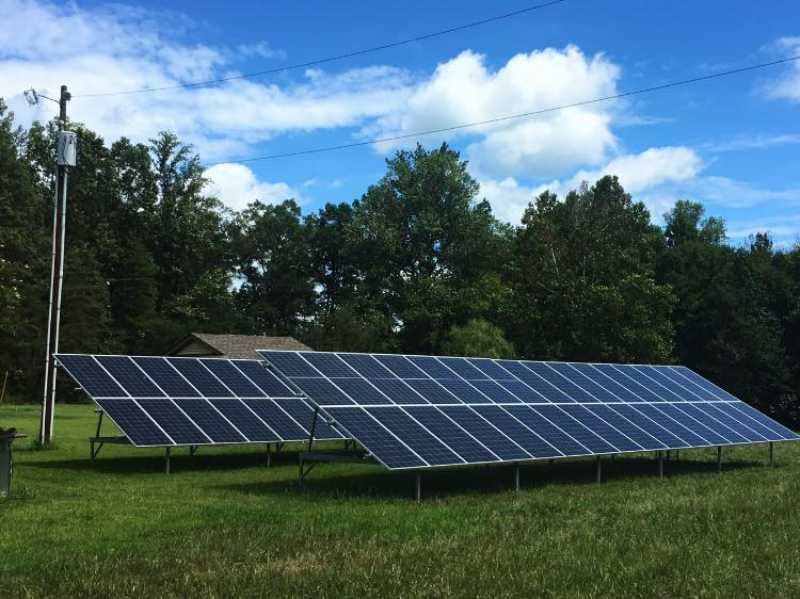 Renewable Energy Design Group
7419 Kilcullen Dr., Charlotte, NC 28270
Renewable Energy Design Group (RED Group) specializes in solar energy systems form homeowners, farmers, businesses, and nonprofits. Launched in 2008, the firm has successfully navigated clients through the installation process, tax rebates, and incentives. Its NABCEP-certified team has designed and installed over 470 renewable energy systems. RED Group sources, designs, and installs grid-tied and off-grid solar energy systems on schedule and on budget. 
RED Group's dedicated and knowledgeable staff is headed by its experienced leaders: Jeff Redwine, Cynthia Redwine, and Christian Lofton. Jeff started his solar journey after earning his business degree and promoting clean energy systems in various countries. With his wife Cynthia, his first solar project was 22 off-grid huts in the rainforest of Panama as a Peace Corps Volunteer. Christian is also a returned Peace Corps Volunteer. Aside from big solar projects in multiple states, he has done work for Habitat for Humanity.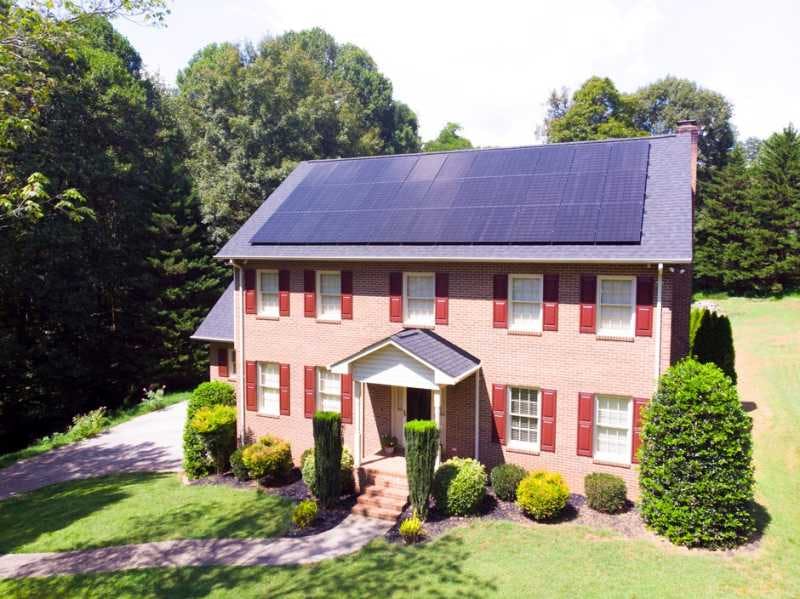 Renu Energy Solutions
801 Pressley Rd. Suite #100, Charlotte, NC 28217
With over 2,000 installations since 2010, Renu Energy Solutions has been serving the Carolinas with smart and reliable high-quality solar installations. The Charlotte-based firm provides end-to-end service, from the original solar consultation to installation day, as well as support afterward. Its in-house installation teams can complete most projects in one to two days. Customers praise Renu for its smooth process and friendly team. Additionally, the firm is a recipient of sonnen's Brilliance Award, for its achievements in employing the company's battery technology. 
Aside from the typical solar PV panel installations, Renu Energy Solutions also provides a variety of smart home technology services. From electric vehicle chargers and backup batteries to smart thermostats and daylight LED lights, Renu can provide the latest smart features for a more sustainable and eco-friendly home.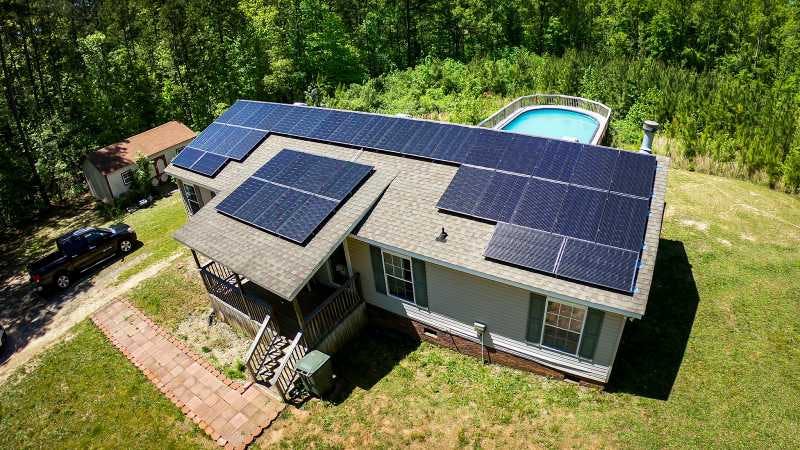 RSRV Power
4107 Rose Lake Dr. Suite H, Charlotte, NC 28217
From retail spaces and preschools to carports and estates, RSRV Power's affordable and customized solar solutions have benefited many North Carolinians. This Charlotte-based sales and installation company takes pride in being vertically integrated, with all services flowing within the company and its in-house team for a high-quality seamless process that maximizes benefits for its clients. Past clients applaud RSRV Power for its clean and professional installations and solid management of permits and energy benefits. 
Founder Justin Mikkelson has had years of experience in designing and installing solar arrays and systems in California before starting RSRV Power. He co-founded the company with business partner Beto Gomez with the aim of completing solar projects better and faster, from sales to design to home installation. The company currently powers South Carolina, North Carolina, Massachusetts, and Rhode Island, with plans to expand to California, Florida, New Jersey, and Washington DC.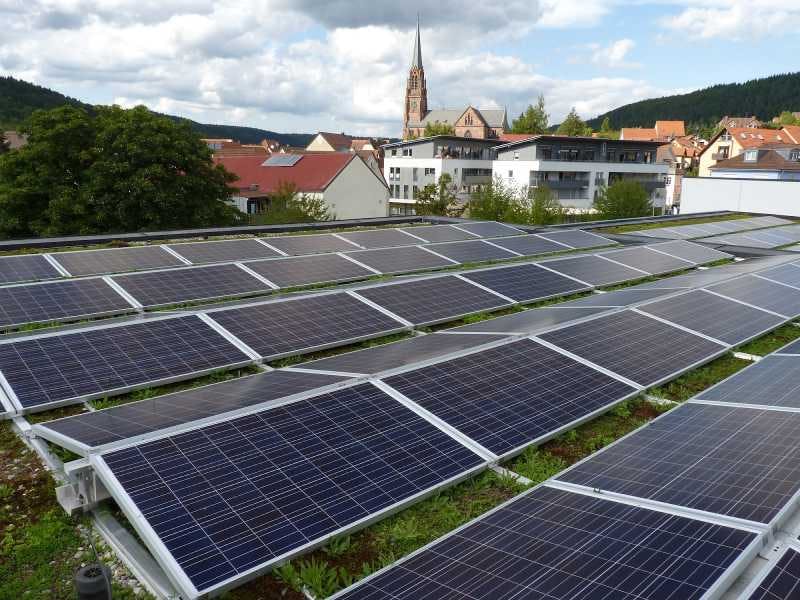 Solar Sale USA
13122 Rothe House Rd, Charlotte, NC 28273
Multi-state firm Solar Sale USA is an environmentally friendly renewable energy company providing tailored solar solutions for homes and businesses. It has designed and installed over 5000 solar energy systems in Alabama, Florida, Georgia, North Carolina, South Carolina, Tennessee, and Texas, with a specialty in grid-tied solar systems. The company has ranked on the national Top Solar Contractors list of Solar Power World in 2016 and 2017. 
Solar Sale USA's list of services includes system design, project management, incentive procurement, and lifetime system support for all installations. Along with its wide array of renewable energy solutions, it offers its unique Hyper Package, in which customers gain up to 25% more power over traditional systems. The firm also goes the extra mile, providing clients with comprehensive support that includes residential solar financing.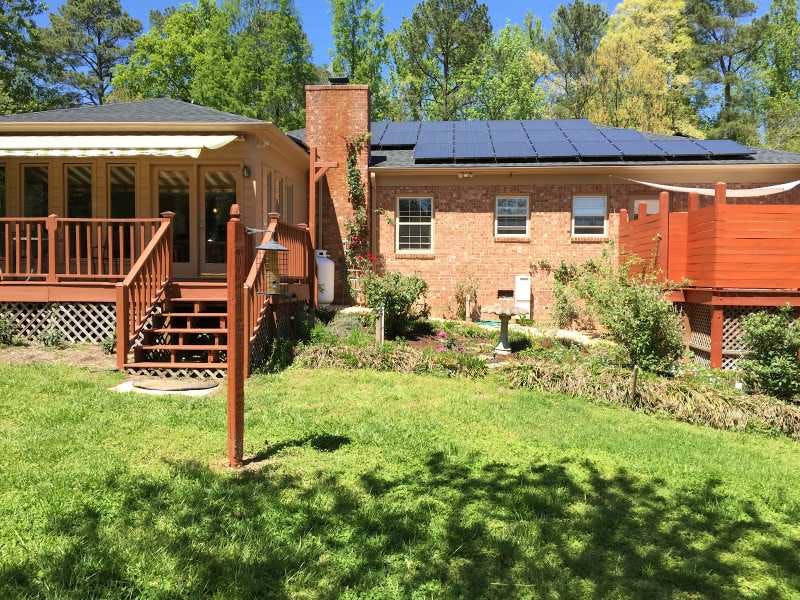 Sun Dollar Energy
3200 Wellington Court. Suite #101, Raleigh, NC 27615
Husband-and-wife team Dan and Rona Lezama run Sun Dollar Energy, a residential solar installer in Raleigh. The couple established the company in 2007 with the aim of providing their local community access to affordable solutions for energy independence. Its reach has since widened, now serving Apex, Cary, Charlotte, Greensboro, and Winston-Salem. Although a small company with only 13 employees, Sun Dollar Energy's team is filled with experienced staff and professionals that can handle any residential type of installation. 
Previous clients of the company highly recommend Sun Dollar Energy for its competitive pricing and great customer service. Dan himself meets potential clients, providing first-hand information and educating them about solar energy before striking a contract. His hands-on approach makes it simple for homeowners to trust the company in their solar energy journey.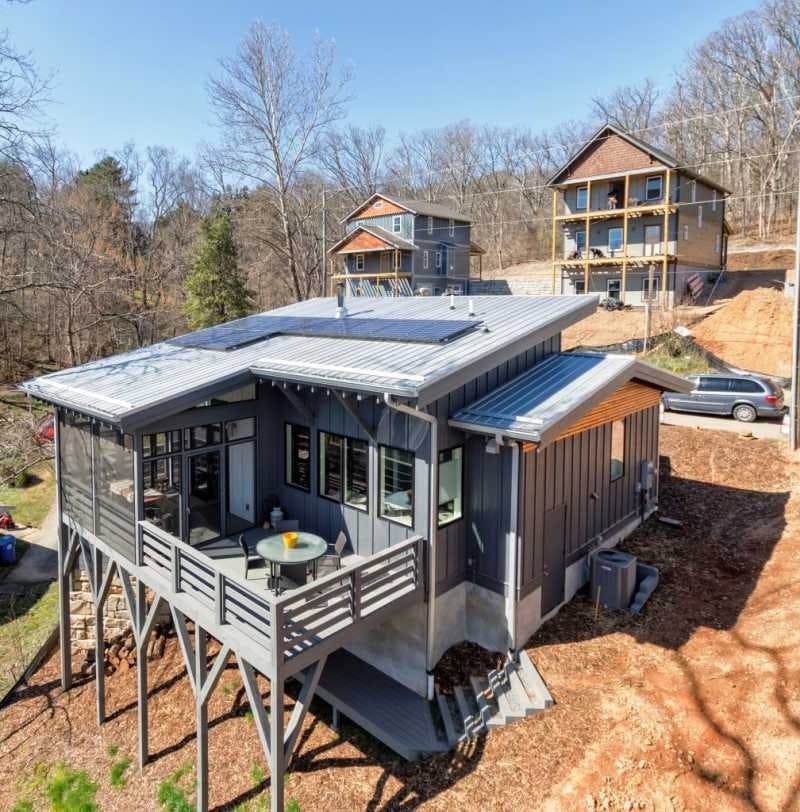 Sundance Power Systems
11 Salem Hill Rd., Weaverville, NC 28787
Sundance Power Systems is the brainchild of environmental activists Dave and Sierra Hollister. The couple dreamed of having a company that could support their shared vision of a viable, environmentally sustainable future. In 1998, they started the company in their tobacco barn and tirelessly worked on developing it into one of the largest renewable energy firms in the Southeast. Today, it serves North Carolina, South Carolina, and eastern Tennessee with self-reliant, sustainable, and cost-saving energy systems for existing homes and new construction.
During its more than 20 years in the business, Sundance Power Systems has been instrumental in shaping the renewable energy industry. It negotiated the first Net Metering Agreement in North Carolina, and played a key role in the development of grid-tied systems in the state. The company currently has a complete design and engineering department to streamline its processes. It offers a full suite of services for renewable energy, including solar electric systems, solar hot water, radiant floor heating, micro-hydroelectric, and wind power of Additionally, it has four full-time installation teams and dedicated divisions for residential, commercial, municipal, and developer markets.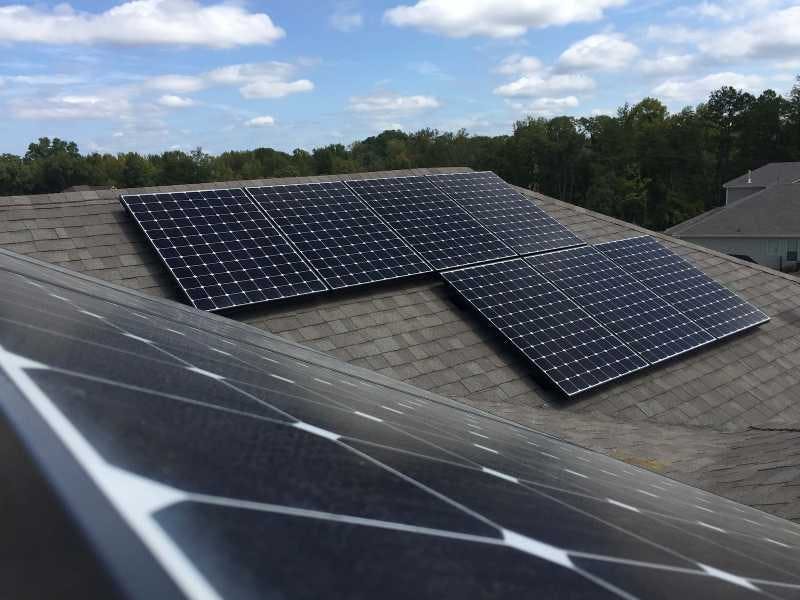 Tayco Electric & Solar
1506 Turring Dr., Indian Trail, NC 28079
Tayco Electric was founded in 2006 in Indian Trail, North Carolina as an electrical contractor. For the past decade, it has built a reputation as the go-to residential electrical contractor for custom and tract home builders. Rounding out its expertise in electrical setups, it offers solar panel and array installations for residential and commercial use. It stays ahead of the curve and leads in the electrical industry with modern practices and a customer-centric approach. The company has 36 electrical crews and holds electrical and general contractor licensing in both North and South Carolina, making it ready and equipped to service any part of the Carolinas.  
The firm offers elite American-made solar panels such as SunPower Equinox. For battery storage, customers can opt to have a Tesla Powerwall installed. Residents of the greater Charlotte area choose Tayco for its team's professionalism and honesty. Clients also trust the firm because of its credentials as both electricians and contractors. Tayco Electric & Solar is a member of the North Carolina Sustainable Energy Association, so clients are assured that they consistently adhere to standard business practices and ethics.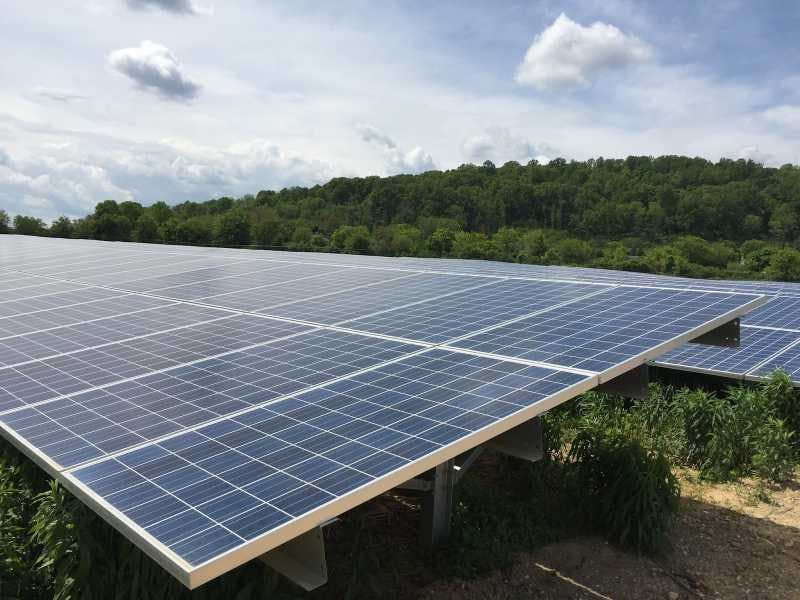 Torus Energy Services
PO Box 1287, Belmont, NC 28012
Finding customizable technical solutions is the primary goal of Torus Energy Services. This Charlotte solar installer aims to be the top name for the adoption and utilization of renewable energy in the residential, commercial, and utility-scale sectors. Customers hail the firm for being adaptable and thorough in every step of the solar system installation process. Along with an a la carte approach, Torus Energy Services can customize services specific to the client's system needs.
One unique service of the firm is its 24/7 rapid response capabilities. Its NABCEP-certified technicians can handle any type of installation, and are able to address issues or problems at any time of the day. This ensures that every system the firm has installed will consistently function at peak performance. The firm is backed by industry-trusted organizations such as the Board of Examiners of Electrical Contractors, NABCEP, the Occupational Safety and Health Administration (OSHA), the National Fire Protection Association (NFPA), and the Society for Maintenance and Reliability Professionals (SMRP).