Receiving a ton of sunlight throughout the year, Dallas is undeniably an ideal site for solar energy. Thanks to rebates and tax credits, some Dallas businesses and homeowners have already transitioned to this cleaner energy source. But Texas—surprisingly—still lags behind its neighbor California in the use of solar energy. In 2019, Smart Energy named the state as the top coal consumer in the U.S. Its use of coal is only narrowly edged out by wind energy. However, the Solar Energy Industries Association (SEIA), reported that solar energy use is rapidly becoming more popular in the state. The association projected Texas to be second only to California in solar energy production by 2021. 
While this move to a cleaner and greener energy source is in full swing, solar installers are becoming busier than ever. If you're in the market for an installer, our list presents the best solar installers in Dallas. These 15 contractors were evaluated based on a number of criteria: awards, work history, reviews, and memberships in highly-recognized industry organizations.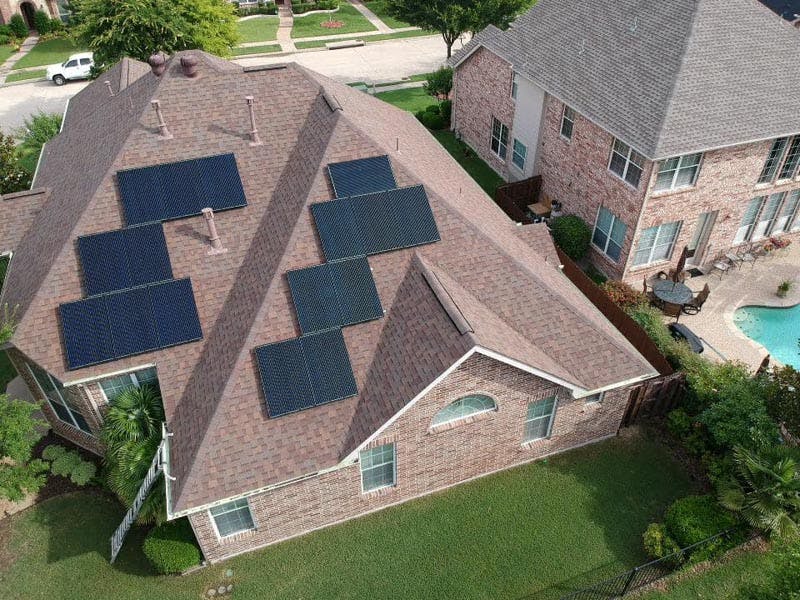 1 Solar Solution
6701 Research Rd., Frisco, TX 75033
Serving Northern Texas, 1 Solar Solution is one of the region's premier solar installation companies. Based in the Dallas-Fortworth metroplex, the company was founded by Ali Samana—a Dallas business executive and US Navy veteran—and Hemal Doshi, a renewable energy expert with an impressive work history in the solar industry. Together the duo leads a team of highly-skilled professionals who ensure that every client receives quality installations and services.
1 Solar Solution works with clients from design to installation and offers financing to help clients ease into solar energy sans high sticker price.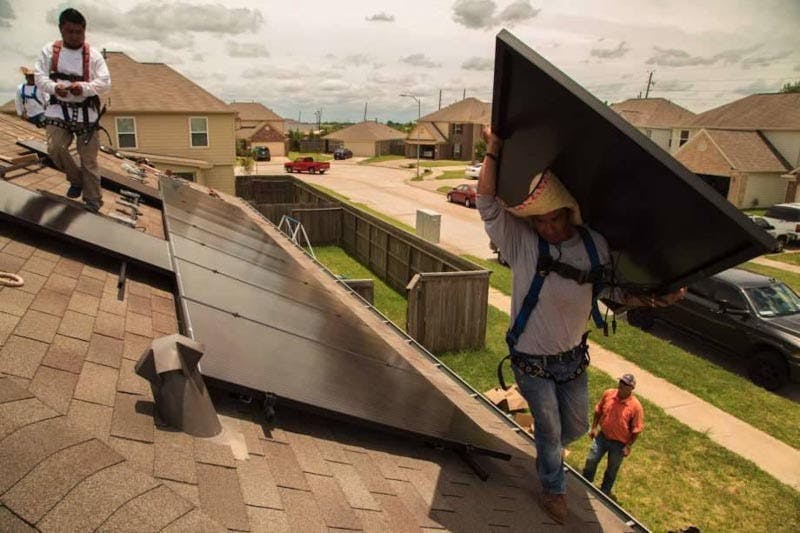 Aztec Renewable Energy
12344 E. Northwest Hwy., Dallas, TX 75228
A pioneer in renewable energy, Aztec Renewable Energy was established in 1999 by Charles Crumpley, a wind turbine and solar panel enthusiast. With a passion for sustainability, Crumpley has successfully expanded his company's operations to nearby Oklahoma. The firm has completed solar installations in most counties of Texas on the way to becoming one of the state's largest solar installation and design companies. 
Aztec Renewable Energy offers utility-grade solar for residential and commercial clients. Its panels are some of the most durable in the market. The utility-grade panels can withstand harsh weather and are built and installed to deliver more than 30 years of service.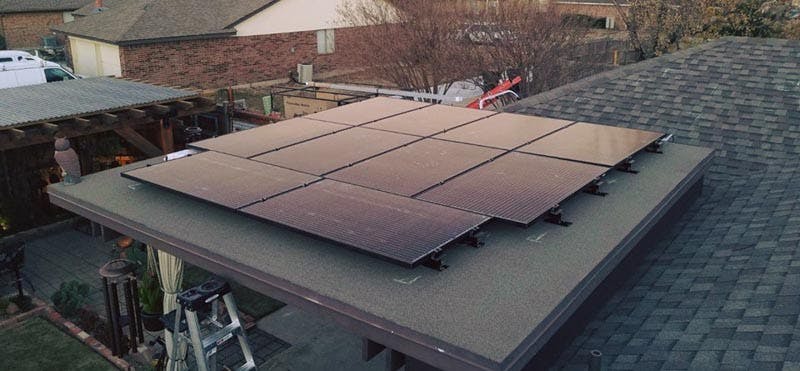 Circle L Solar
3914 Sandshell Dr., Fort Worth, TX 76137
Circle L Solar offers energy-saving solutions to clients in the Dallas-Fort Worth Metroplex. It is one of the area's leading providers of solar PV energy and commercial battery systems. Circle L Solar offers turnkey solar solutions and top-quality solar panels. The company also offers energy loss prevention, installation of Energy Star-certified windows, lighting solutions, high-efficiency HVAC systems, and water heating solutions. 
Circle L Solar, headed by CEO Deke Welling, employs NABCEP Certified PV Installation Professionals, and is a member of the Solar Energy Industries Association. It has also been ranked as one of the top solar installers in Dallas by Solar Power Tribune.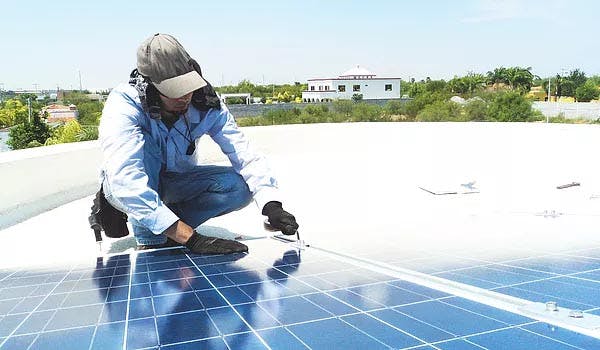 Diversified Solar Solutions
2414 Arbuckle Ct., Dallas, TX 75229
Diversified Solar Solutions is a woman-owned, NABCEP-certified solar installation company. Its expertise includes solar system design, installation, and grid-connected photovoltaic systems. The company serves Northern Texas and offers complete solar solutions from design to rebate assistance. It is an authorized dealer of SolarWorld and Suniva, two of the leading solar manufacturers in the US. The company serves clients in the residential, education, and commercial sectors.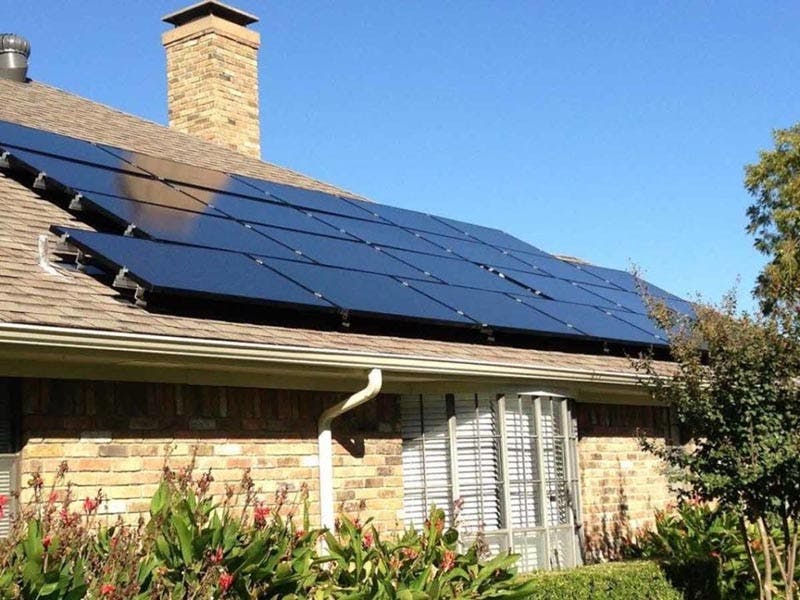 Electric Distribution & Design Systems
3637 Marquis Dr. Suite #106, Garland, TX 75042
Garland-based Electric Distribution & Design Systems founded by Thomas Edds in 1982. Edds was introduced to solar in 2000 when a friend contracted him to do electrical work for solar projects. After years of subcontracting with other solar energy startups and businesses, he finally added his own sales team to offer several energy-saving services. His company specializes in solar installation and repair, LED lighting solutions, solar water heater, and wind generation installation and repair. 
Electric Distribution & Design Systems has been an award-winning solar installation and now sales company featured in Solar Power World Magazine and ranked on its Top 10% US Solar Contractors from 2014 through 2019. 
Greeniverse
5101 East University Dr., Suite #605, Denton, TX 76208
Greeniverse provides quality solar services to residential and commercial clients the Dallas-Fort Worth Metroplex. Since its founding date in 2012, the company has successfully catered to nearly 1,300 clients in Texas. It offers a complete list of solar services, including design, installation, and maintenance, among others.
Greeniverse is helmed by its President Mike Zarei, who has an extensive resume in the environmental and construction industries. With him in leadership, the firm was awarded the Best of Denton Award in the Solar Energy Equipment category of the Denton Award Program in 2013. In 2015, the company also entered Solar Power World's 500 Top Solar Contractors.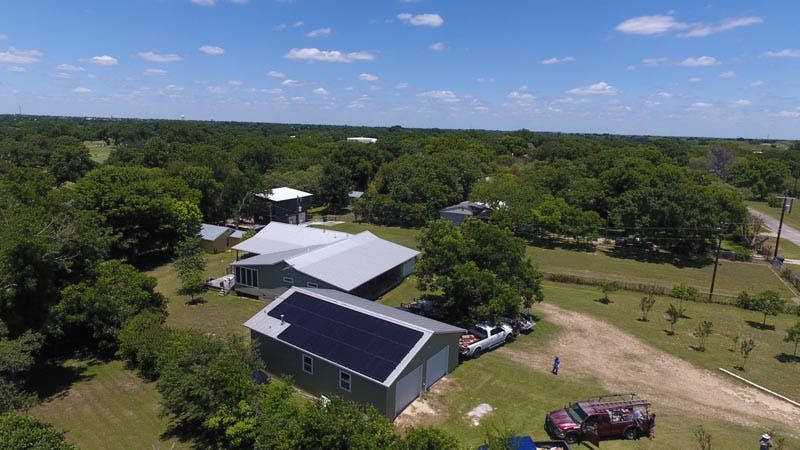 IES Texas Solar
2500 Chandler Dr. Suite #200, Rowlett, TX 75088
IES Texas Solar has been helping Texans cut down their energy bills through solar installation since the year 2000. The firm offers complete solar solutions to clients in the residential and commercial sectors. With five offices in Texas, the company has successfully installed more than a thousand solar panels for clients across the state. Since its founding date, IES Texas Solar has earned any number of five-star reviews from satisfied clients on online review sites.
Recently IES Texas Solar was involved in the renovation of the Alamodome in San Antonio. The project was recognized by Building San Antonio as one of the recipients of the Community Impact Award.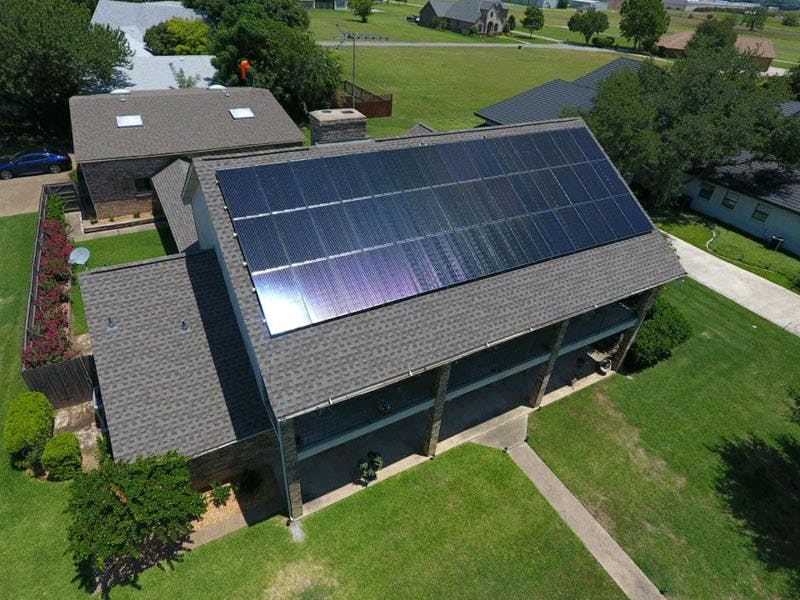 Kosmos Solar
1320 Post & Paddock Suite #500, Grand Prairie, TX 75050
Arlington-based Kosmos Solar has been serving clients in the residential sector since its establishment in 2016. It serves the Dallas - Fort Worth Metroplex, helping clients with new homes switch to solar at an affordable cost. The company was founded by Kevin Seok, a fierce advocate for green energy. Under his leadership, the company has grown significantly in size, serving clients in both residential and commercial markets. Kosmos Solar is NABCEP-certified and has consistently ranked on Solar Power World's annual Top Solar Contractors list.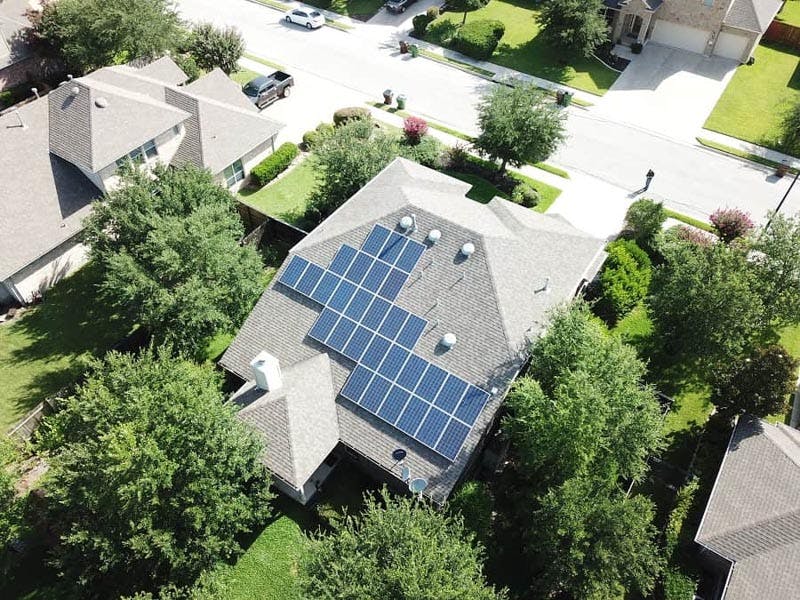 Longhorn Solar
701 E Plano Pkwy., Suite #305, Plano, TX 75074
Originally founded as a lawn care company in 1996, Longhorn Solar started installing solar energy systems in 2009. Today it has completed more than 2000 projects in Austin, Dallas, and San Antonio. The company has also surpassed the 61 million kilowatt-hour mark of energy production. 
Longhorn Solar's turnkey solutions have provided clients quality and hassle-free installations, making Longhorn Solar one of the highest-rated solar contractors on online review sites. It is an active member of the Texas Solar Energy Society, SEIA, and Texas Renewable Energy Industries Alliance (TREIA). Longhorn Solar has also been featured in San Antonio Business Journal and Quartz.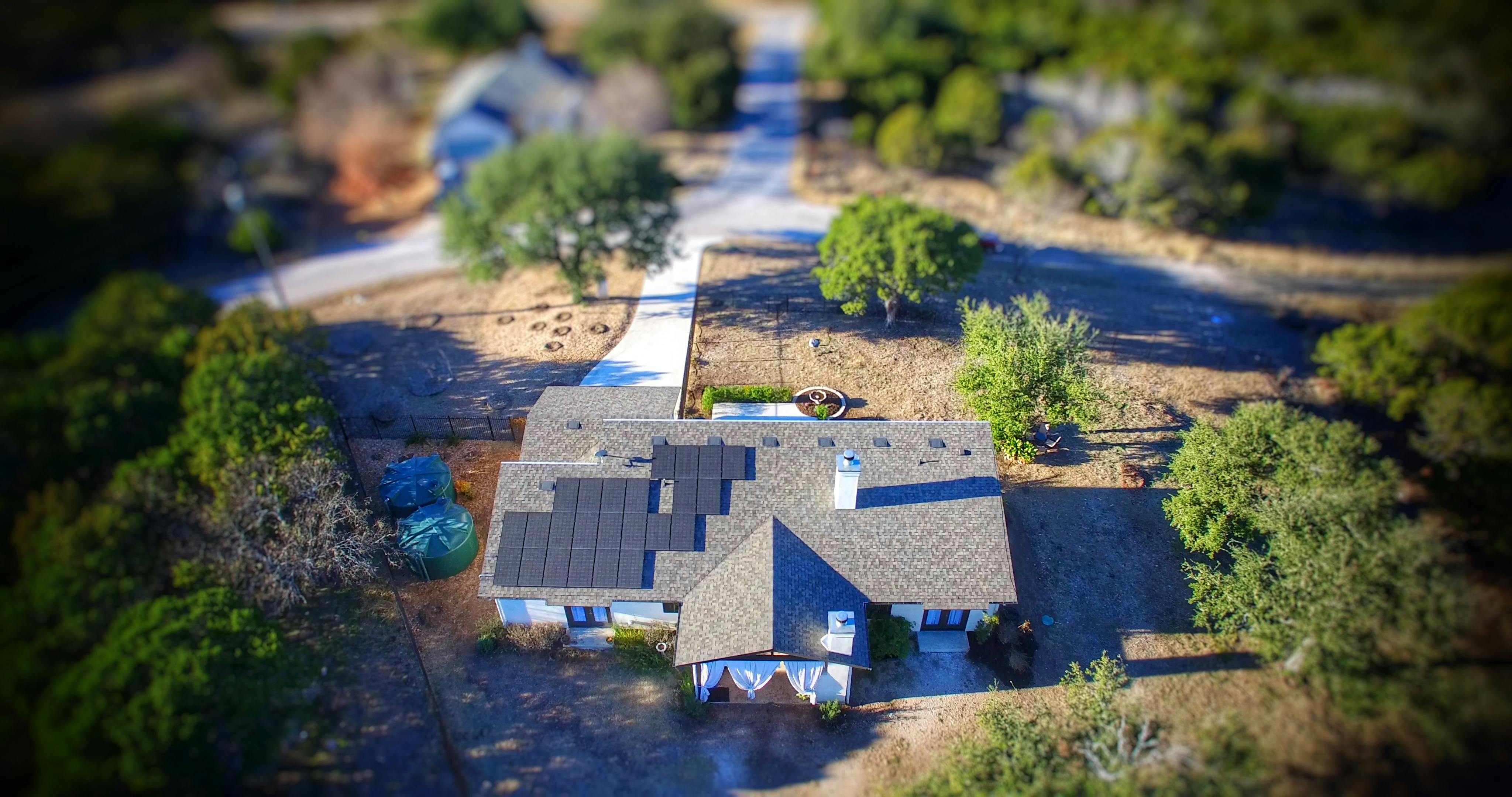 NATiVE Solar
1450 W. Hwy. 290 Suite #1794, Dripping Springs, TX 78620
NATiVE Solar, one of the longest-running solar companies in Texas, has a statewide presence through its offices in Dallas, Austin, and San Antonio. Originally founded as Hill Country EcoPower in 2009, the company has now completed more than 1,000 solar projects across the state. Its quality guarantee has created a loyal client base that is happy to refer friends and family to the company.
NATiVE Solar is NABCEP-certified as a PV Installation Professional. The firm offers high-end solar products, including Enphase inverters and Panasonic solar energy systems. It has also been ranked as one of the top solar contractors on Solar Power World's 2018 list.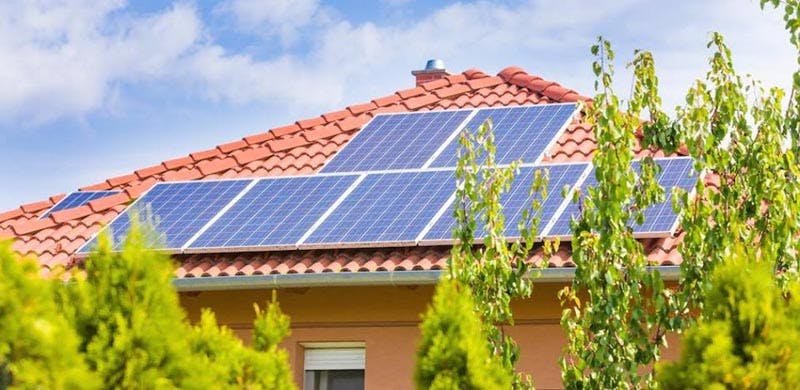 Novos Energy
534 Parkhurst Dr., Dallas, TX 75218
Listed by Solar Tribune as one of the best solar installers in Dallas, Novos Energy performs installations for clients in the residential, commercial, and municipal markets. The firm, headed by a team of NABCEP-certified professionals, can install systems across a range of sizes — for small camper homes to large office buildings. It also offers an array of mounting options to its clients. Novos Energy can install on-roof systems, solar roof tiles, and flat-roof systems.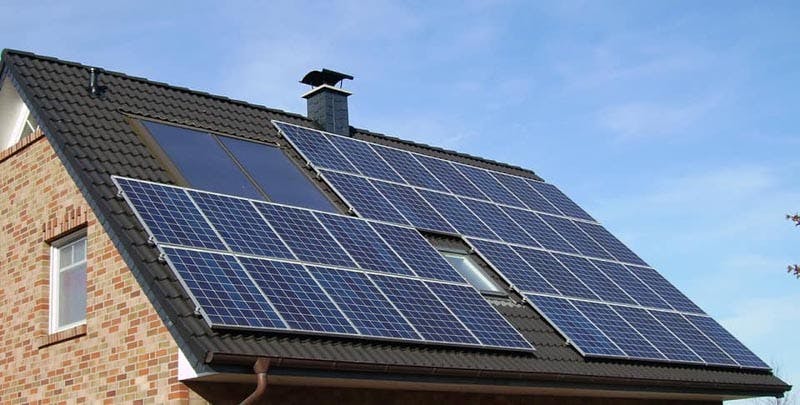 o3 Home Solar
325 N Saint Paul St. Suite #4550, Dallas, TX 75201
Since being founded in 2011, O3 Energy Corporation and the O3 Home Solar division have helped numerous homeowners across Texas make the switch to cleaner, renewable energy. Not only does O3 Home Solar design, build, and install solar systems, but their ability to build lasting relationships with their clients is what's separating them from the competition. This has led O3 Home Solar to become one of the highest-rated solar contractors in the state of Texas.
Being involved with numerous Fortune 500 companies, Adam Foley has managed and led the Home Solar division to gain recognition from Solar Power World, Dallas News, and several other publications. O3 Home Solar is an active member of the SEIA and NABCEP.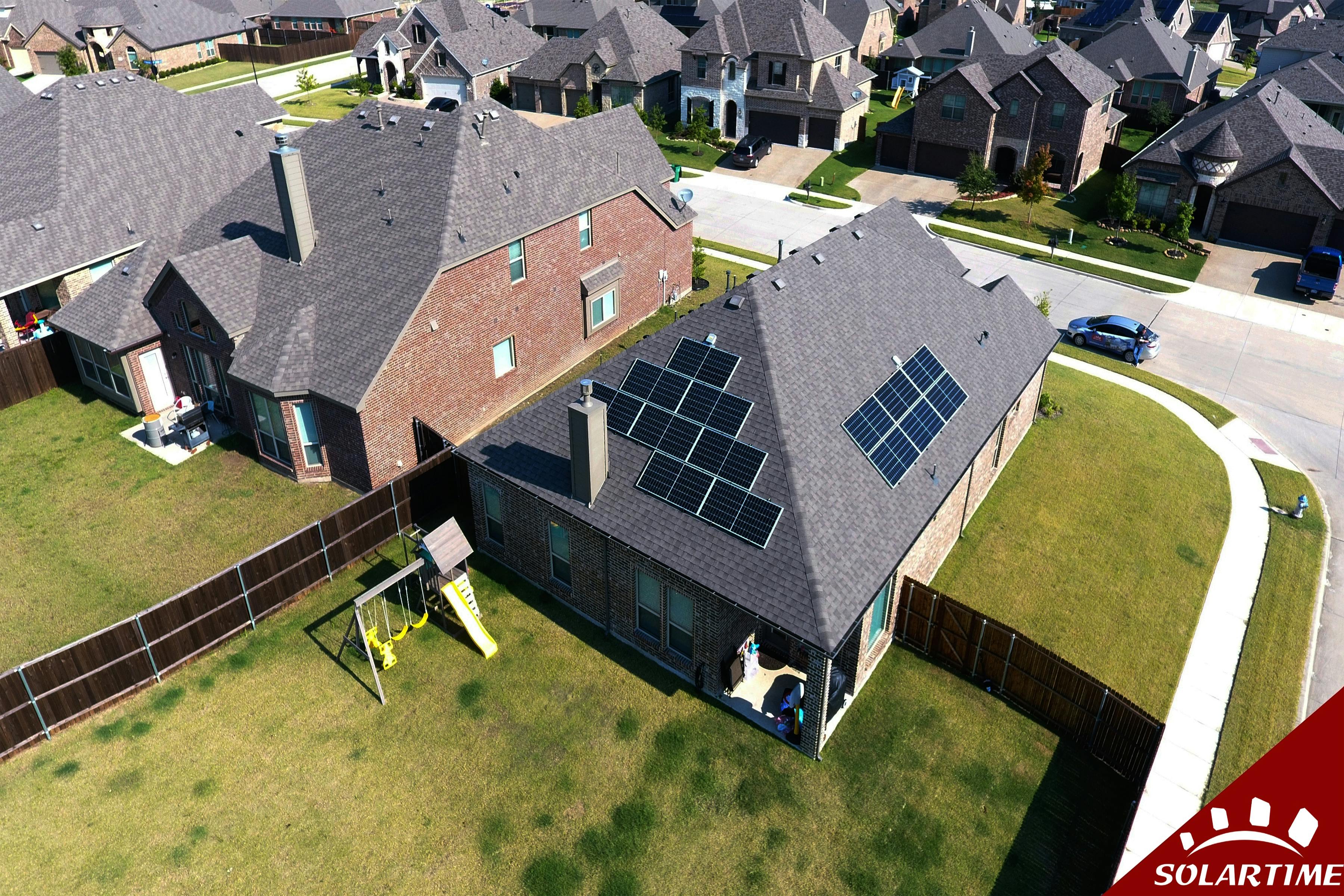 Solartime
1149 Rockingham Dr., Suite #100 Richardson, TX 75080
Established in Texas in 2015, Solartime is a family-owned company headed by Paul Mierzwa. The company was originally founded in Poland in 2008 after Mierzwa discovered solar energy at a German trade show. He has since become an advocate for renewable energy, helping thousands of homeowners access energy from the sun.
From design to permitting, Solartime helps clients complete a seamless transition to clean energy. It also offers several financing options—loan, purchase, and lease—allowing clients to have control over how and when they pay. To date, the company has successfully helped over 21,000 residents of Europe and Dallas switch to solar energy.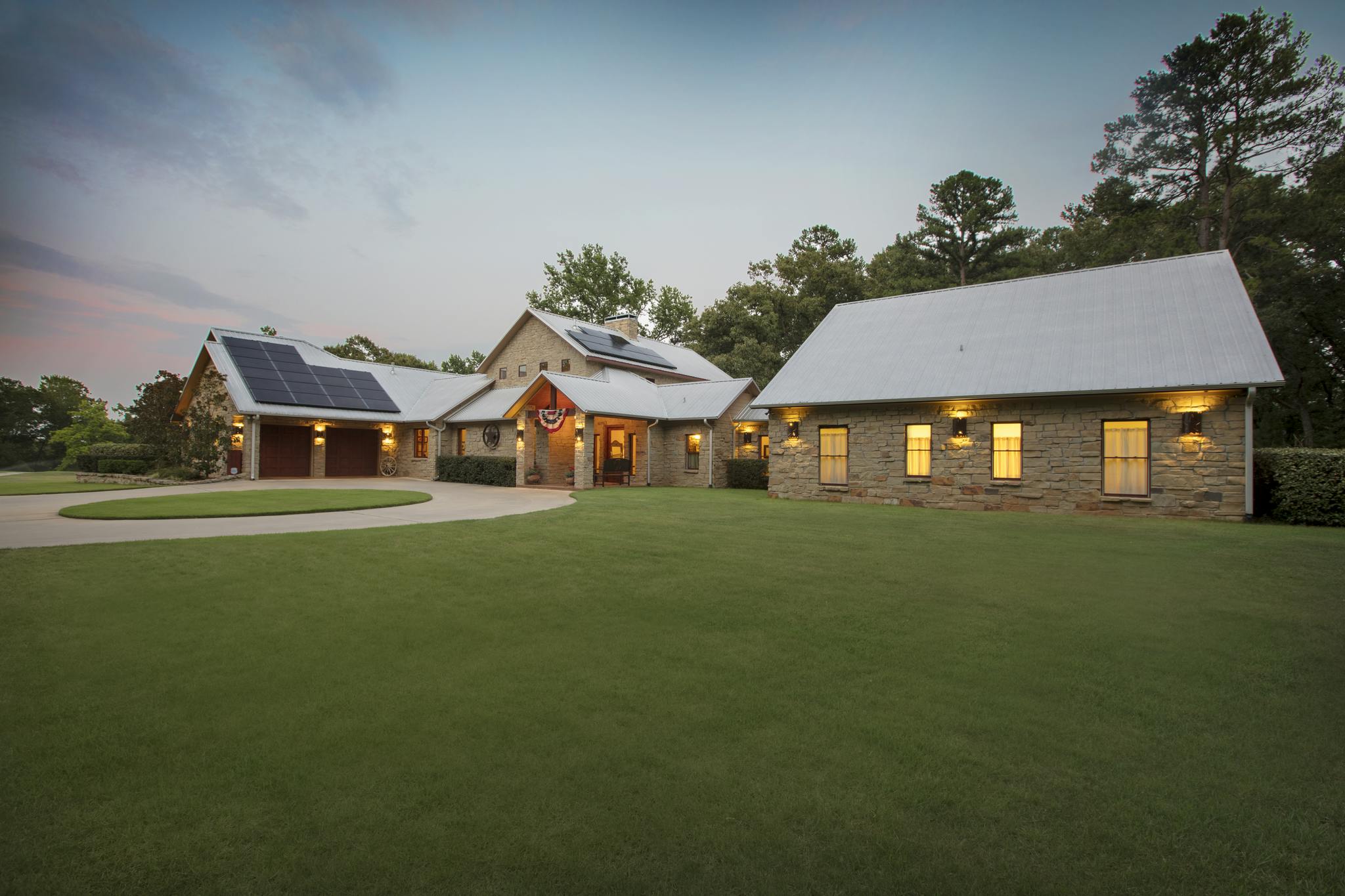 Sunfinity Renewable Energy
17300 Dallas Pkwy., Suite #2020, Dallas, TX 75248
Serving several states across the US, Sunfinity is a solar energy provider that addresses the growing demand for clean energy. The firm is led by an experienced leadership team helmed by John B. Billingsley Jr., a renowned leader in the renewable energy industry. Dallas Business Journal selected him for the Who's Who in Energy in North Texas from 2014 to 2016. Congress also recognized him for his contributions to the country's renewable energy sector. For more information about Sunfinity, you can visit their website at www.sunfinity.com.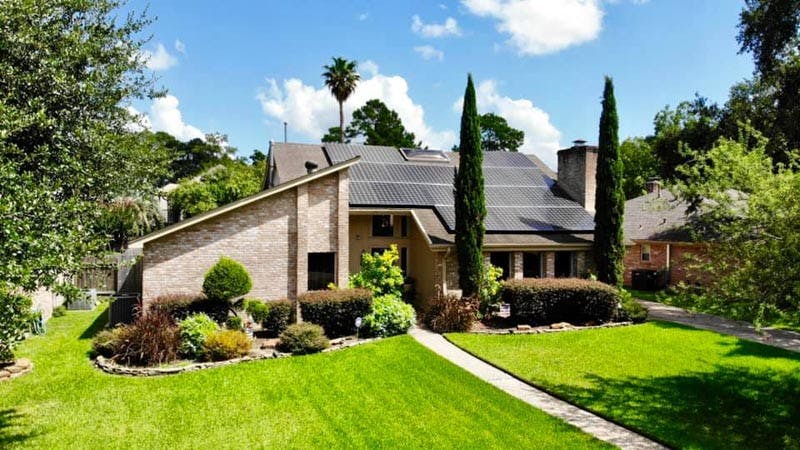 Sunpro Solar
2035 Royal Lane, Suite 205 Dallas TX 75229
Ranked as one of the best solar installers in Dallas by Solar Tribune, Sunpro Solar is a leading provider of solar and roofing services in the city. It offers design, installation, and maintenance of solar panels for clients in the residential and commercial markets. It was founded in 2008 by CEO Marc Jones, the Ernst & Young Entrepreneur of the Year Award in the Gulf Coast recipient in 2019.
Under Jones's leadership, the firm has been listed under Solar Power World Magazine's Top Solar Rooftop Contractors list and Inc. 5000 Fastest Growing Companies in the US. It is also a member of NABCEP and The Gulf States Renewable Energy Industries Association, where Jones serves as a board member. For more information about Sunpro Solar, you can visit their website at gosunpro.com.