California's ideal, sunny weather enables it to produce more solar energy than any other state in the union. It's no surprise that California consistently ranks among the top states for solar panel installations, thanks to the increase in the number of residents that are making the move to solar energy. Solar energy is allowing many to reduce or even eliminate their electric bills all while reducing their carbon footprint.  
But installing solar technology in a home requires special knowledge and expertise. Solar panel installations should only be completed by professionals to ensure that you'll get the full performance of the system and all the benefits of using solar energy. Our editorial team has searched for hundreds of solar installers who specialize in designing and installing solar systems. This list features the top installers serving Dublin and its surrounding cities with high-quality solar products and installations. We've evaluated these installers based on the awards and recognition they've received, the quality of their work, and numerous customer reviews and testimonials.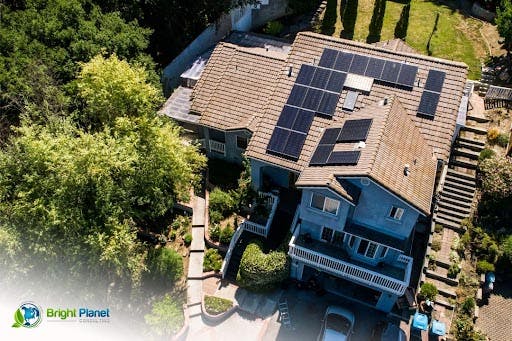 Bright Planet Consulting
149 Lyndhurst Pl, San Ramon CA 94583
Thousands of families in the Bay Area are the recipients of Bright Planet Consulting's services. Specializing in complex solar installations, the company has earned the trust of many customers by consistently delivering top quality products and services. The solar engineering firm offers competitively-priced solar solutions for residential and commercial clients. It ensures the best quality products by partnering with leading photovoltaic manufacturers and solar financing companies, including Sunrun, Sunlight Financial, Dividend Solar, Nest Labs, and Renew Financial (PACE Financing).
Established by Paul Chojnacky, the company is a member of a number of relevant professional organizations, including the U.S. Department of Energy's SunShot Initiative, the California Contractors State License Board, and Go Solar California.
Recently the company installed solar power on one of Judy Fusco's properties. Fusco is a California homeowner and former landlord to Mark Zuckerberg, Dustin Moskovitz, and Sean Parker—the three entrepreneurs who launched Facebook.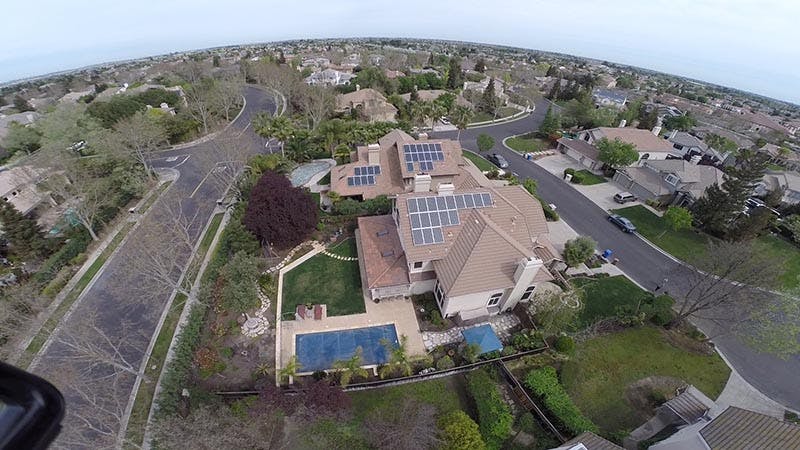 Del Sol Energy
225 Oak St., Brentwood, CA 94513
With over 30 years of combined solar industry experience, Josh Aldrich and Matt Turville founded Del Sol Energy. The firm ensures a great customer experience via education, communication, and quality installations. In 2015, the company launched its state-of-the-art solar showroom and design center in downtown Brentwood. The showroom is intended for educating customers about solar photovoltaic systems.
Clients can visit the showroom and learn more about solar, solar products, and financing options with the help of the company's energy advisers and solar designers. Del Sol Energy uses the best products and components and adheres to the 2012 International Building Code including the new California Fire Rating requirements for solar, ensuring top-notch service and installations.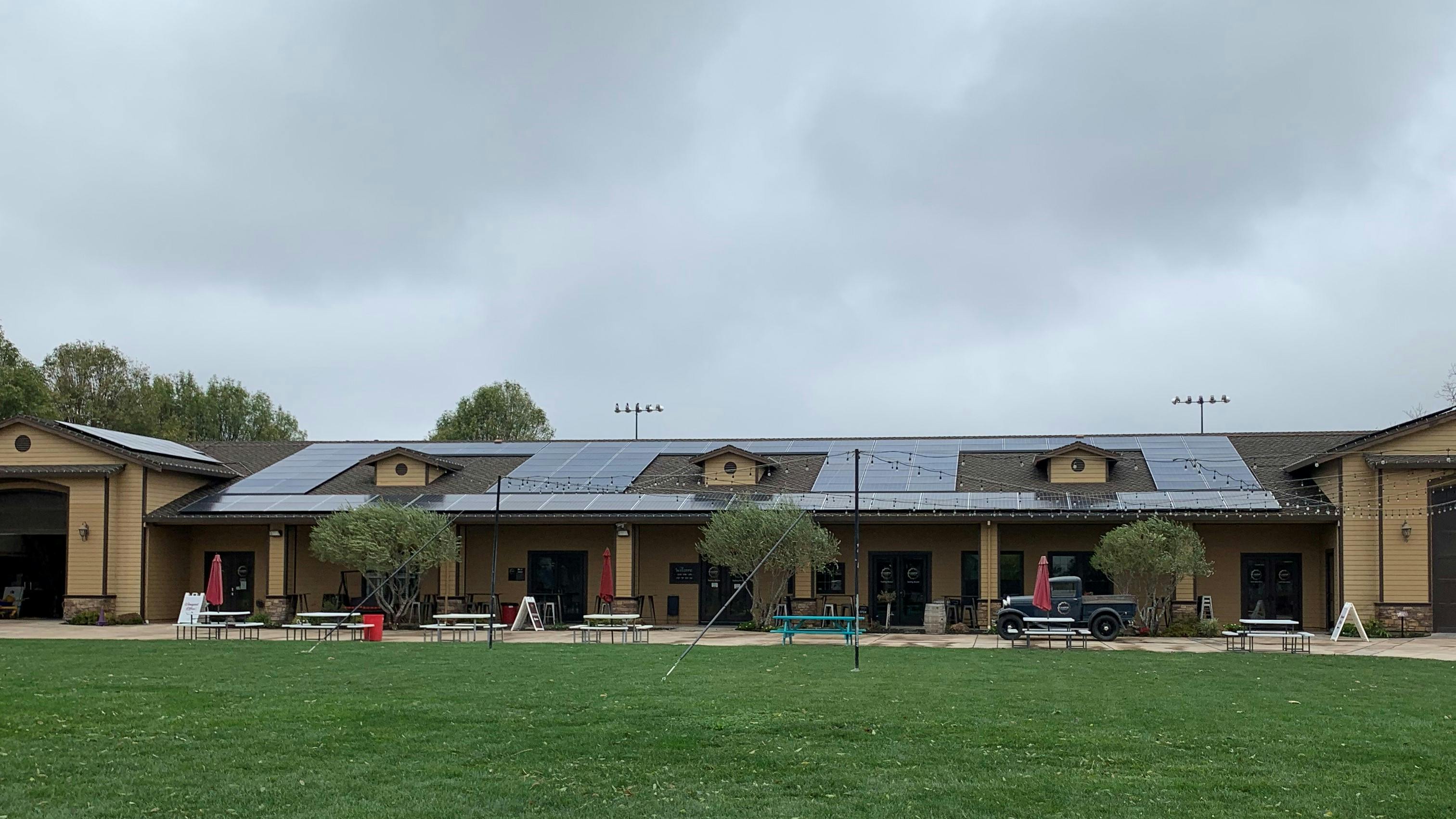 Element Power Systems Inc.
700 Harvest Park Dr. Unit E, Brentwood, CA 94513
A fully licensed and insured California state contractor, Element Power Systems specializes in installing solar energy systems, vertical axis wind turbines, and electric vehicle charging stations. The firm also provides energy management solutions for homes and businesses throughout Northern California. On top of its wide-ranging energy solutions, Element Power gives clients a 25-year product warranty, 25-year funding options, and a 25-year installation warranty.
What clients note about working with the company is that the team provides knowledgeable and professional services at competitive rates. Element Power Systems also offers $0 down financing for residential solar installations.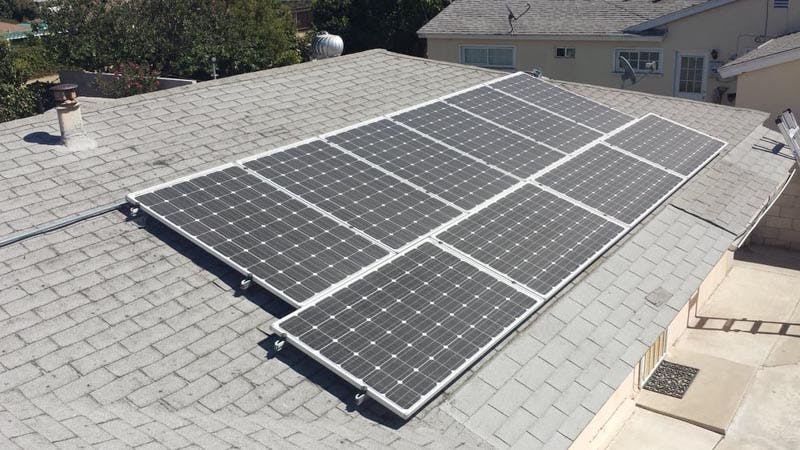 Green NRG
7950 Dublin Blvd. Suite #313, Dublin, CA 94568
With a mission to make the world a better place by helping homeowners make use of solar power, Green NRG has helped hundreds of clients save money with solar energy since its founding in 2008. This Chatsworth-based company has an in-house design team in charge of creating plans for the client's approval. The firm also has a permit technician who will fill and submit all the paperwork for the client for a hassle-free solar installation process.
As a one-stop-shop for solar needs, the company offers inverters, panels, and monitoring products from top brands such as Enphase, Solar Edge, SunPower, SolarWorld, Sharp, and Generac.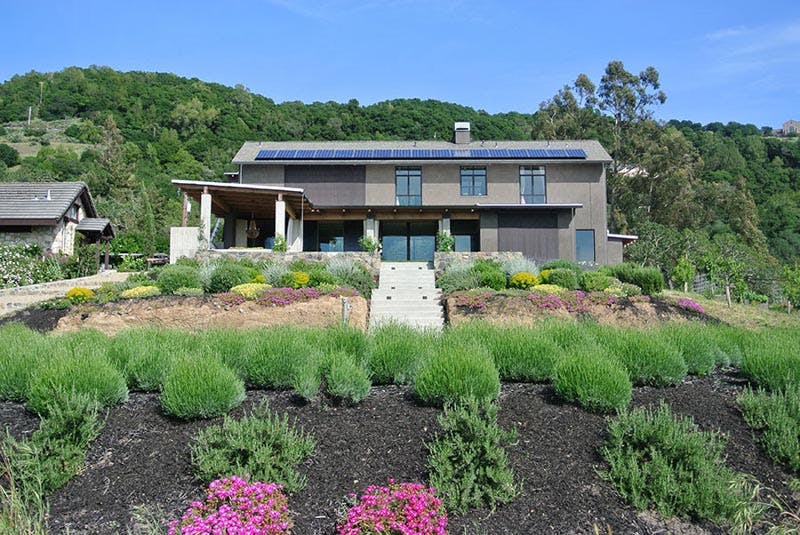 Green Stock Solar
P.O. Box 3205, Napa, CA 94558
Since 2011, Green Stock Solar has served the Bay Area with premier solar installation services. The company has an in-house installation crew, ensuring quality workmanship and excellent solar services in every project. Green Stock Solar puts a premium on providing the highest standard of solar installation work, so it refuses to subcontract its installations. Among the brands that the company offers are LG solar panels, Solar World panels, and Enphase microinverters.
The company's services include grid-tied solar system installations, inverter services, solar electric and photovoltaic system installations and repairs, ground-mounted systems, off-grid solar systems,  inverter services, and solar panel cleaning. In addition to carrying top-of-the-line panels and microinverter brands, the company also provides just about any system that a client might prefer.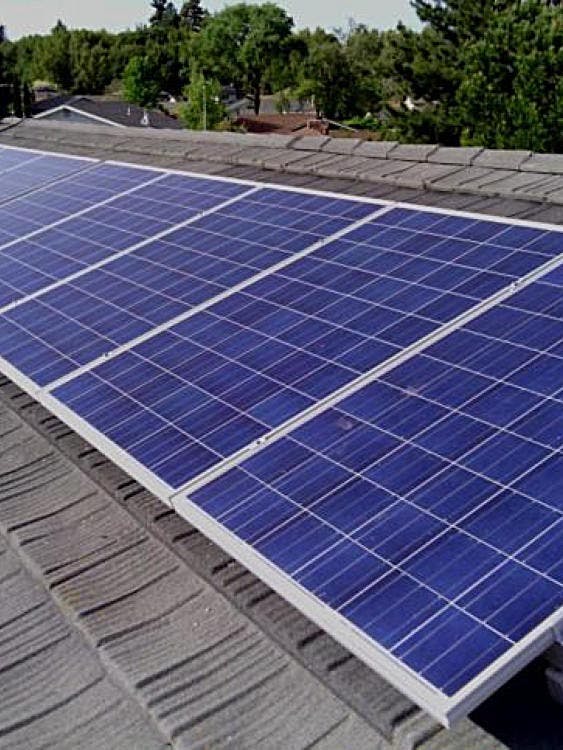 High Definition Solar
1190 Burnett Ave. Suite F, Concord, CA 94520
Established in 2010, High Definition Solar has helped hundreds of homeowners throughout Northern California save more money by switching to solar. The highly experienced team of technicians delivers an on-site analysis as well as a comprehensive financial and energy analysis before each installation. To make the process even smoother for clients, High Definition Solar handles all the necessary paperwork and conducts a final inspection for every system. In addition to solar installation services, the company provides a wide range of roofing work, including dry-rot repair and energy-saving upgrades.
Accredited with the Better Business Bureau, High Definition Solar is also a Diamond Certified company, meaning that the company passed a rigorous certification process to ensure high-quality services. What clients enjoy about working with the company is the excellent customer service, seamless installations, and reasonable prices.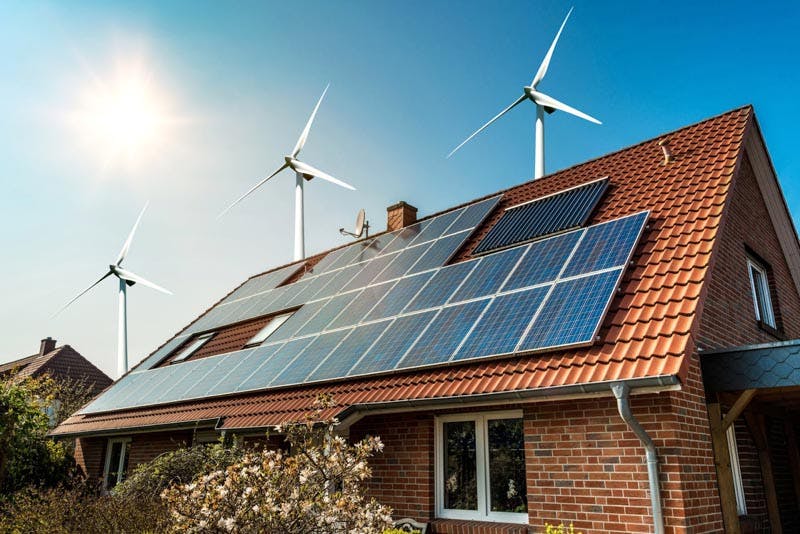 Phoenix Solar Energy
238 Sunvalley Suite A128, Concord, CA 94520
Phoenix Solar Energy brings renewable energy to California's neighborhoods and businesses. By partnering with the best brands in the industry, Phoenix Solar Energy provides clients with great products and low-interest options. The company's team of solar experts can take on any solar installation and guarantees fast and reliable installation services that take only a day. Phoenix Solar Energy sells, installs, and repairs solar panels, providing full-service solar work for its clients.
Inclusive of rooftops, ground, custom patio covers, and walls, the team can expertly place solar panels just about anywhere on your property. Headquartered in Chico, Phoenix Solar Energy has offices throughout Red Bluff, Yuba City, and Sacramento and serves all of Northern California.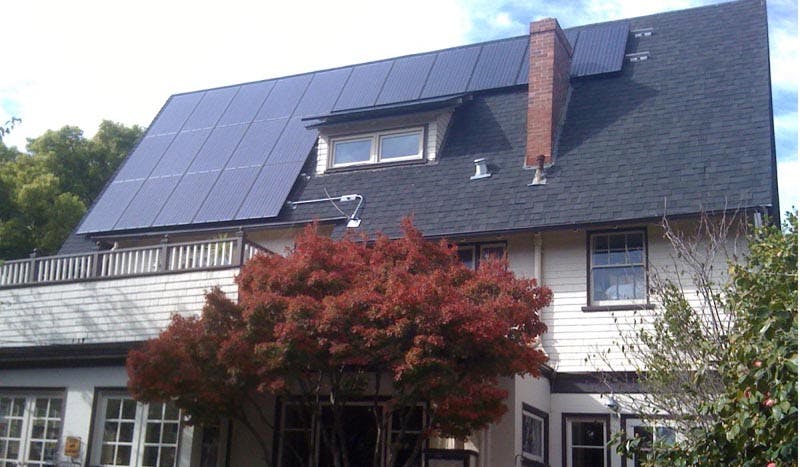 Save A Lot Solar
6114 La Salle Ave. Suite #760, Oakland, CA 94611
Save A Lot Solar offers premier solar equipment products with warranties that last more than 25 years. This fully-licensed, bonded, and insured company specializes in designing solar electric systems throughout the Bay Area. Certified with the North American Board of Certified Energy Practitioners (NABCEP), the Save A Lot Solar team strives to provide clients with excellent yet affordable solar installation services. One thing that sets the company apart: it provides clients with a free and customized quote within 24 hours. 
Save A Lot Solar prides itself on its high-quality solar installations, and has earned five-star reviews from numerous satisfied customers. The company also carries solar equipment from name-brand manufacturers to ensure the overall quality and performance of the solar systems.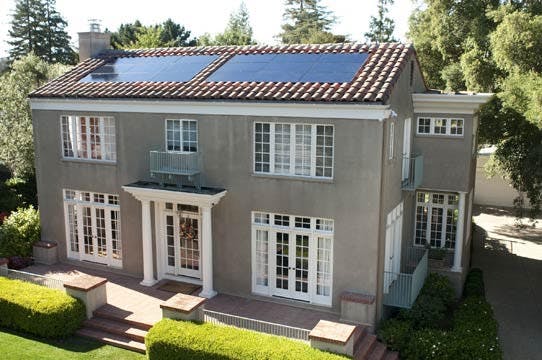 Sun Light & Power
1035 Folger Ave., Berkeley, CA 94710
For four decades Sun Light and Power has completed more than 3,000 projects throughout California, providing customers with industry-leading solar products and services. This employee-owned company specializes in generating solar electricity, capturing solar thermal energy, and powering integrated applications including, energy storage, electronic vehicle charging, heat pumps, and microgrids. Thanks to its focus on building long-term relationships with clients, 85 percent of the company's business comes from repeat customers and referrals. 
Throughout the years, the company has garnered multiple awards and recognition from various award-giving bodies and publications. In 2017, Sun Light and Power made it on to 5000 America's Fastest-Growing Private Companies and the Solar Power World Top Solar Contractors List. Company founder Gary Gerber is a solar pioneer and industry leader. He's also on the board of the California Solar Energy Industries Association. A professional mechanical engineer, Gerber has B and C-46 licenses and is also a North American Board of Certified Energy Practitioners Certified Solar PV Installer Emeritus. He has been published in the Journal of Light Construction and cited in multiple articles in Time Magazine, Market Watch, and The Wall Street Journal, among many others. For more information on Sun Light & Power, you can visit their website here: https://sunlightandpower.com/.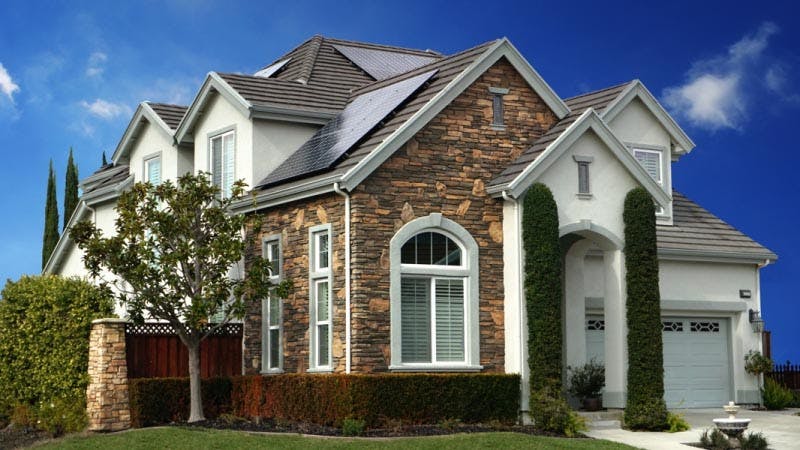 Your Energy Solutions
6979 Sierra Ct., Dublin, CA 94568
Diamond Certified and BBB-accredited, Your Energy Solutions (YES) is one of the Bay Area and Central Valley's top solar panel installers. Each solar panel system is custom-designed to fit the client's needs, whether it be for residential or commercial properties. What makes the company special is that YES has a team of energy consultants who are experts in energy efficiency products. They design solar systems for every budget. With the growing need for energy storage due to utility-forced blackouts, YES also offers energy storage through Lithium-ion batteries and whole home generator solutions from General.
As a brand-neutral company, YES is capable of working with any of the client's preferred brands, allowing them to select solar products that would work best for the needs of a particular client and situation. YES provides a 25-year production and workmanship warranty, demonstrating their confidence in their high-performing solar systems and giving peace of mind to their clients.