Since 2012, New York City has seen a 72% rise in the use of solar systems. By using natural energy, homeowners can reduce their carbon footprint and save on their utility bills as well. And shifting to solar energy has never been as easy as it is now—many companies in Long Island offer hassle-free, economical solar plans. Whether it is an on-grid or off-grid solar installation, these firms have ample experience reflected in their work portfolios.
We know that looking for a reliable solar panel installer can be tedious. To help you, we've picked the top 15 residential solar installers in Long Island. These builders were chosen using a number of criteria. We looked at a number of criteria: work history, the ability to work in settled spaces, and the range of solar services offered. Whether you're planning to build a home with photovoltaic units or upgrade your existing solar panels, there's a contractor on this list for you.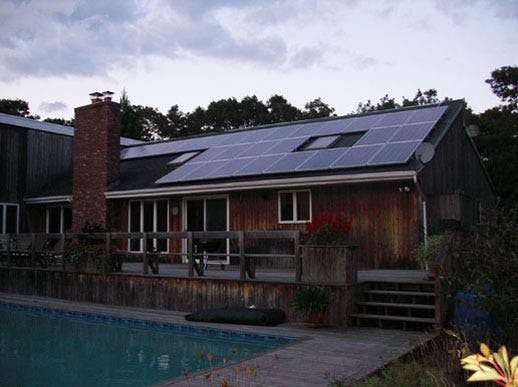 Best Energy Power
20 W Fairview Ave., Valley Stream, NY 11580
Best Energy Power (BEP) is among New York's most trusted solar companies. It specializes in residential and commercial solar installation. Going solar with BEP means working with a hands-on team. The team will walk clients through every stage of the process, enabling clients to know exactly what they are installing and how this can help the environment and lower utility bills.
BEP is a member of several organizations, including the Long Island and New York's Solar Energy Industries Association (SEIA). These memberships serve as a testament to the firm's quality of service. Many of the firm's clients praise the professionalism and efficiency of the team.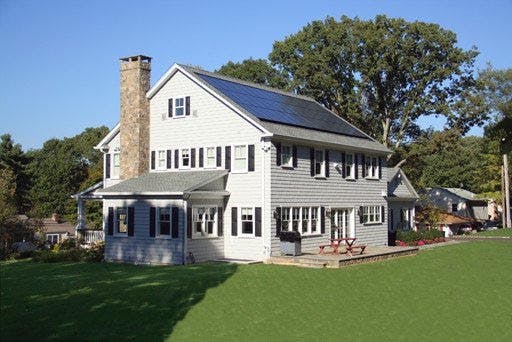 EmPower Solar
4589 Austin Blvd., Island Park, NY 11558
For more than 17 years, EmPower Solar has provided numerous homes with quality solar installation services. It has installed over 2,000 solar power and battery systems in Long Island and New York City Metro Area. The firm touts a diverse group of industry professionals led by David Schieren and Gregory Sachs. Schieren's background in commercial development, community solar, and battery systems has allowed him to lead this highly skilled team effectively. Sachs, on the other hand, has extensive experience as a licensed professional engineer. Aside from helping share knowledge with the team, Sachs manages the company's operations.
EmPower Solar is among the trusted firms that install SunPower panels. In 2019, it was included in the Top 12 New York Solar Contractors by the Solar Power World. EmPower Solar has also been featured in Clean Technica, Solar Power World, and Metro Parents.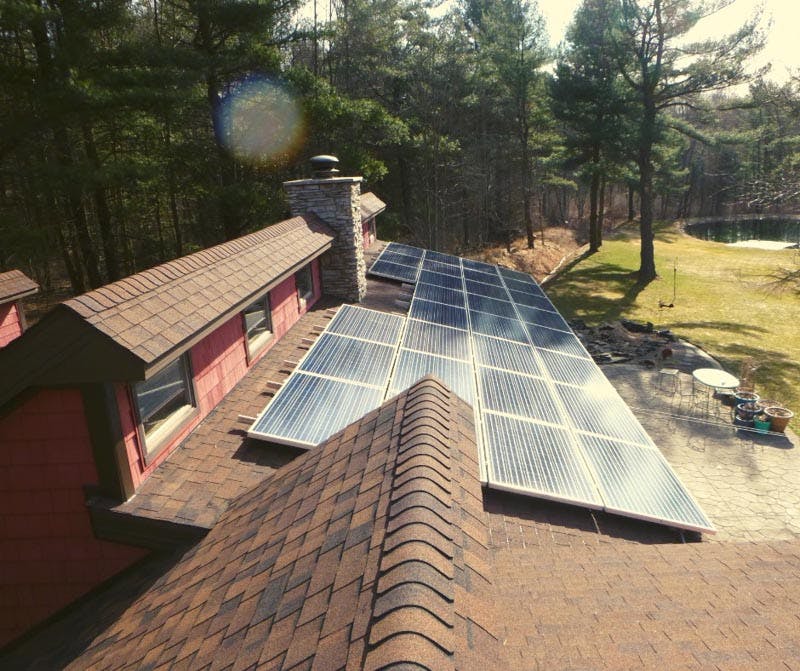 ETM Solar Works
300 North St., Endicott, NY 13760
Dr. Gay Canough founded ETM Solar Works in 1988. Prior to providing solar panel installations, ETM offered aerospace consulting work, and thus the original inspiration of the company's name, which stands for Extraterrestrial Materials. In 1993, Dr. Canough decided to learn more about sustainability and focus on the use of solar energy. For more than 20 years, the firm has installed over 2 megawatts of solar power throughout New York, Pennsylvania, and New Jersey.
Dr. Canough, along with ETM's dedicated and skilled craftspeople, has given countless homes the opportunity to save on bills and help start building a greener planet. The firm covers work from solar installation to construction and solar maintenance. ETM Solar Works typically installs grid-tied systems. These systems generate solar electricity without the need for batteries. This option is good for places that experience minimal to no power outage occurrences.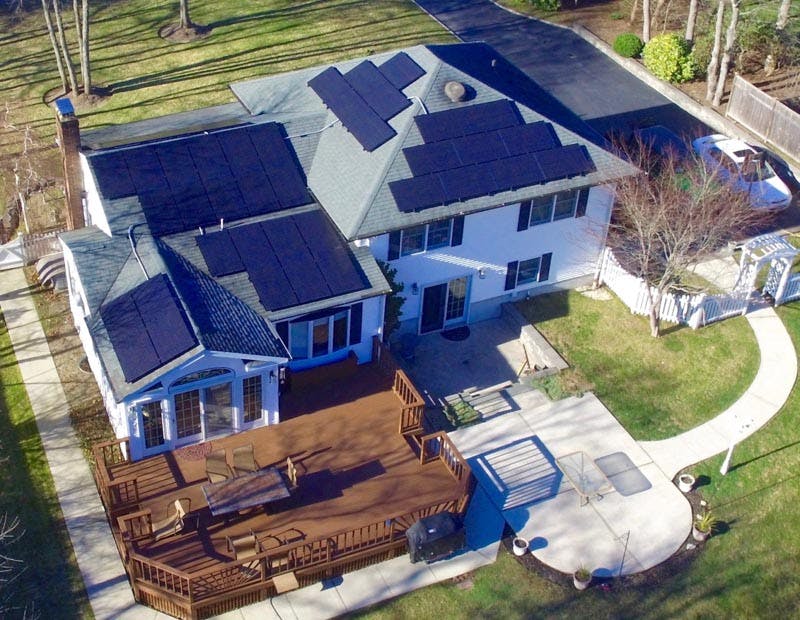 GreenLeaf Solar
11 Technology Dr., East Setauket, NY 11733
GreenLeaf Solar is one of Long Island's leading solar panel installers. Its licensed, certified team has over two decades of industry experience. Additionally, the company's accreditations allow it to offer comprehensive solar installation, electrical, roofing, and general contracting services.
Teaming up with GreenLeaf means getting the best deals when it comes to solar installation. Aside from installing panels, the firm educates clients on how solar panels work. Looking through its portfolio, one will see the quality of work and size of the projects the firm performs.
GreenLogic Energy
97 N Sea Rd. Suite #3, Southampton, NY 11968
Marc Cléjan, Nick Albukrek, and John Rocchetta founded and lead GreenLogic Energy. Each professional shares specific knowledge to help the company grow. Cléjan's expertise in management allowed him to establish GreenLogic with a progressive mindset. Meanwhile, Albukrek's passion for growing relationships and Rocchetta's background in geology and knowledge as a Long Island native continue to help the firm form long-lasting industry relationships.
GreenLogic Energy works with world-leading solar providers to offer top-of-the-line services. GreenLogic Energy has graced the pages of Architectural Record, Architectural Digest, Long Island Weekly, and Long Island Business News. It was also recognized with Trade Ally Awards and SunPower's Residential Dealer of the Year Awards.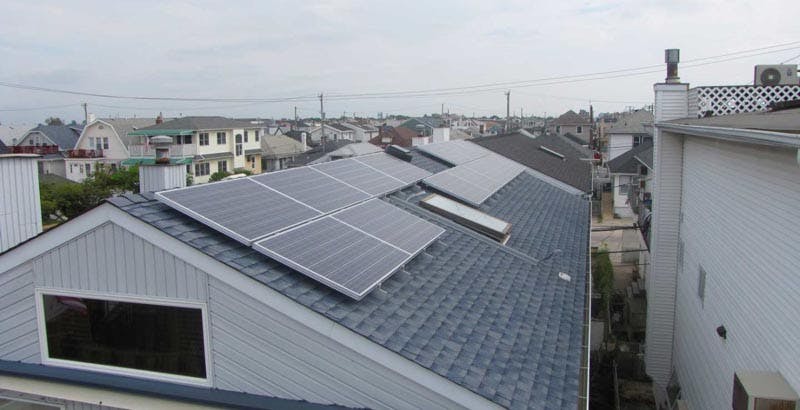 Grid City Electric
2047 Nameoke Ave., Queens, NY 11691
Grid City Electric is a family-owned, certified Women's Business Enterprise. Its services include solar, electrical, and backup power. Working towards a more cost-effective energy solution through the use of solar energy has always been the company's goal.
The firm starts every project with a client consultation. After identifying goals and finalizing plans, the team starts the installations and handles all paperwork to make the process easier for clients. This straightforward, thorough process has enabled the firm to complete over 900 solar panel installations. The great feedback they consistently receive speaks for itself: the firm's excellent service is accompanied by the use of reliable, high-quality products.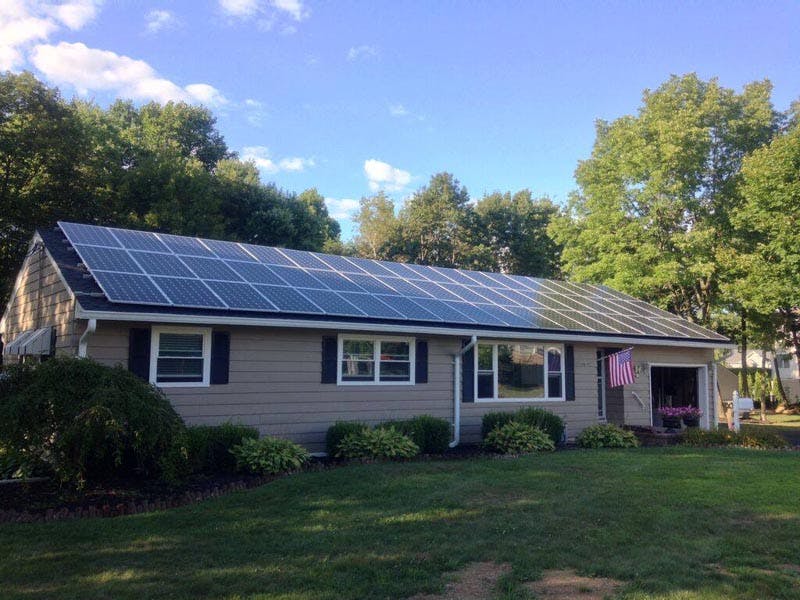 Momentum Solar
3096 B Hamilton Blvd., South Plainfield, NJ 07094
Since 2009, Momentum Solar has been installing solar panels across the country. Under the leadership of Arthur Souritzidis, the company has grown and served multiple states. Many of its clients have praised the firm for its excellent work. Its reputation for professionalism is just one of the many reasons why clients hire Momentum Solar.
Online publication Solar Tribune featured Momentum Solar on its 2019 list of the Best Solar Companies in New York City. It was also listed on Deloitte's 2017 North America Technology Fast 500 companies. Publications like PR Newswire and Solar Power World have also verified the firm's excellent industry performance.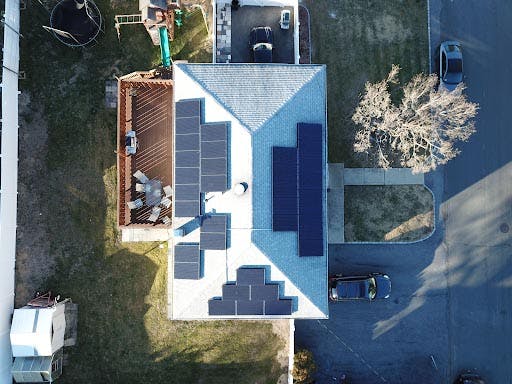 NY State Solar
385 W John St. Unit #100, Hicksville, NY 11801
NY State Solar sells, designs, and commissions quality solar systems in the New York City metropolitan area. The team's focus is to provide an outstanding customer experience with each interaction and deliver a customized PV solution built from high-quality materials and installation methods. With thousands of residential solar PV systems developed across the NYC area over the past four years, NY State Solar has established a track record of delivering its' promise. It is fueled by a dedication to helping New York become economically and environmentally sustainable by reaching its goal of 70 percent clean and renewable energy production by 2030. The NABCEP certified firm has been recognized by PV Magazine and News Day.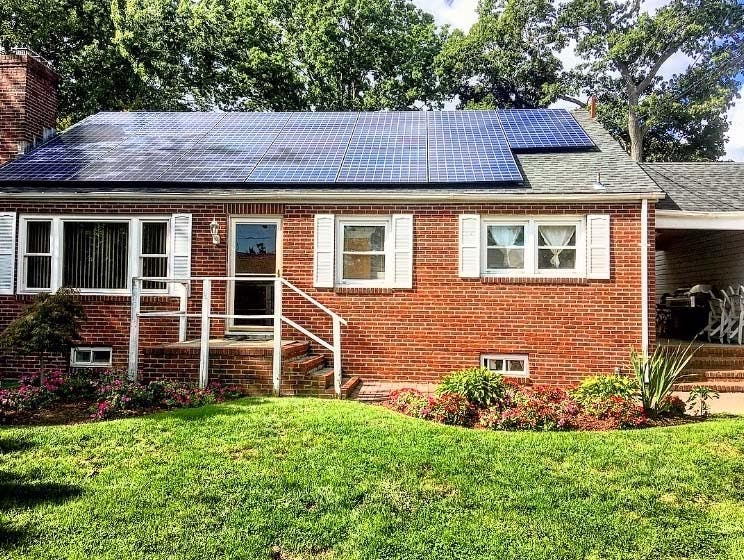 Patriot Energy Solutions
1265 Sunrise Hwy., Bay Shore, NY 11706
Patriot Energy Solutions is one of New York's leading local solar providers. It has been gracing the state with sustainable solutions since 2014. The firm specializes in solar design, installation, engineering, and maintenance. Patriot's team provides clients with prime solar services without going over budget. This cost-friendly quality approach is one of the firm's primary commitments.
Since solar power is starting to take over New York's neighborhoods, Patriot Energy Solutions aims to be one of the best by offering clients a sustainable way of cutting down on bills. Its portfolio includes a variety of projects from residential to commercial installations.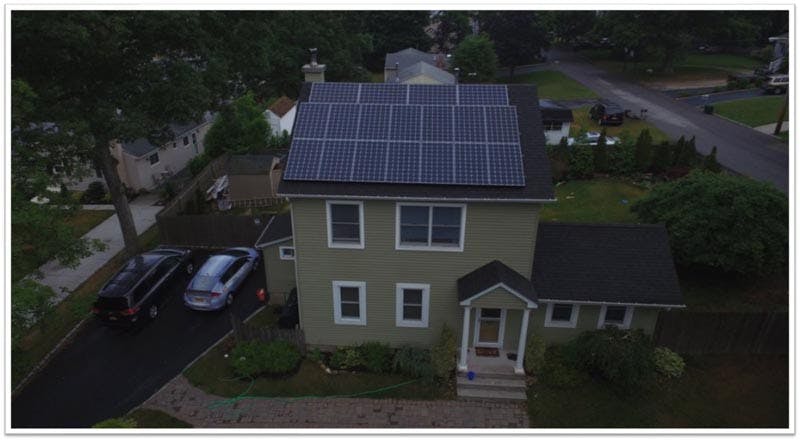 Premier Solar Solutions
7 Connor Ln. Suite H, Deer Park, NY 11729
Premier Solar Solutions provides residential, commercial, and utility-scale solar panel services. It works with only the best solar panel manufacturers, allowing the firm to provide clients with cutting edge photovoltaic systems. Chris Hoffmann and Darren Handler are the seasoned professionals who founded the firm, each possessing great leadership skills and ample background experience in solar energy.
The Premier Solar Solutions team has installed over a hundred solar systems for residential and commercial projects. Its exemplary work has been featured in Energy Manager Today, Solar Industry, and Real Estate Weekly.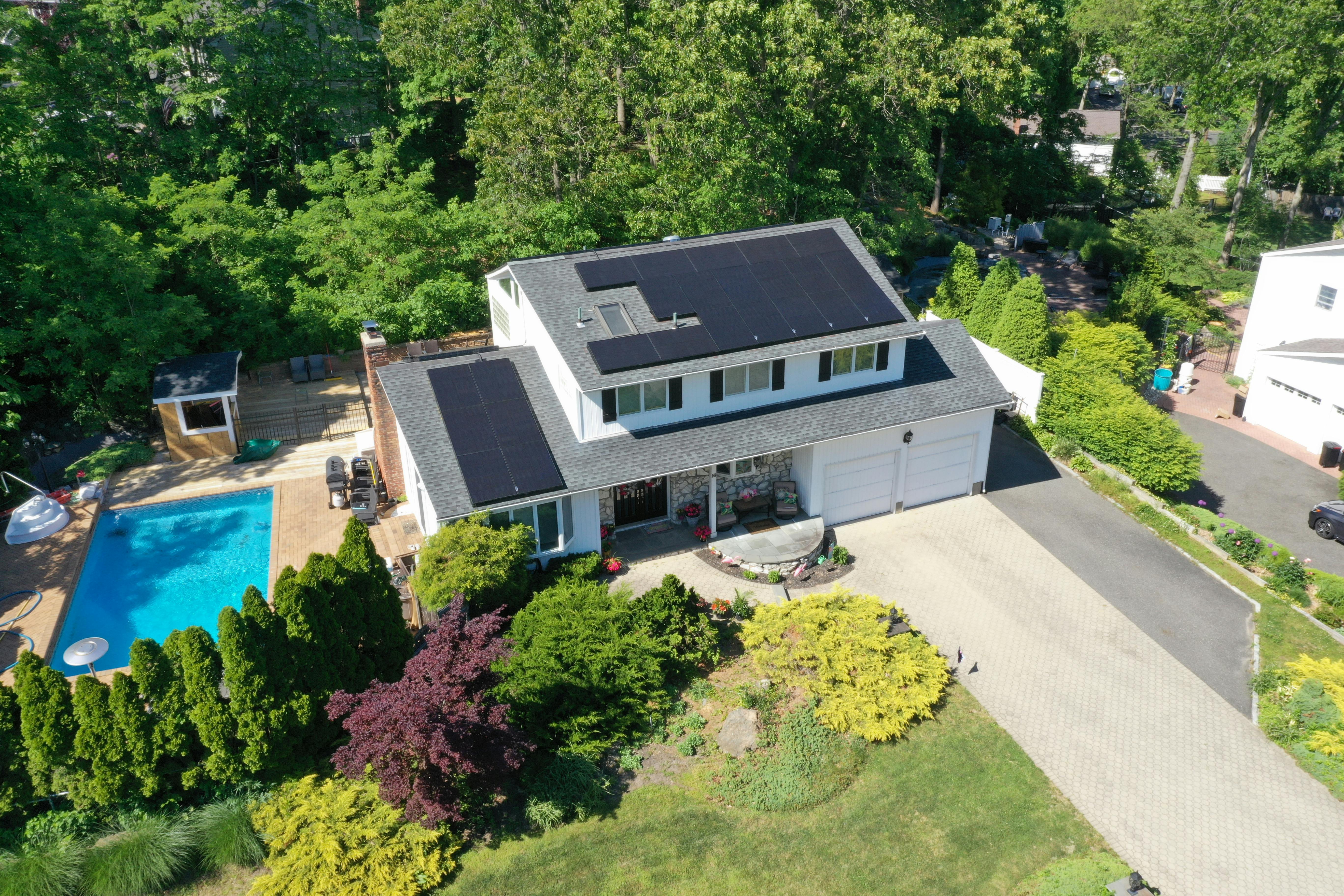 SUNation Solar Systems
171 Remington Blvd., Ronkonkoma, NY 11779
SUNation Solar Systems is the Long Island based solar expert trusted by over 5,000 Long Islanders since 2003. With Scott Maskin's master electrical background and effective management style and Mike Bailis' over 40 years of energy sales experience steering SUNation, it has grown to an award winning solar installation company. They take pride in their professionalism, service and providing the highest level of customer experience. 
With their non-profit, SUNation Cares, SUNation gives back to the community by providing free electricity for life to select Long Island families in need. They strive to make Long Island a better place to live for generations to come through clean, efficient solar power. SUNation has earned many accolades including, " Best Solar Business" for 10 consecutive years, an A+ rating with the Better Business Bureau and a spot on the Inc.5000 list of fastest growing companies.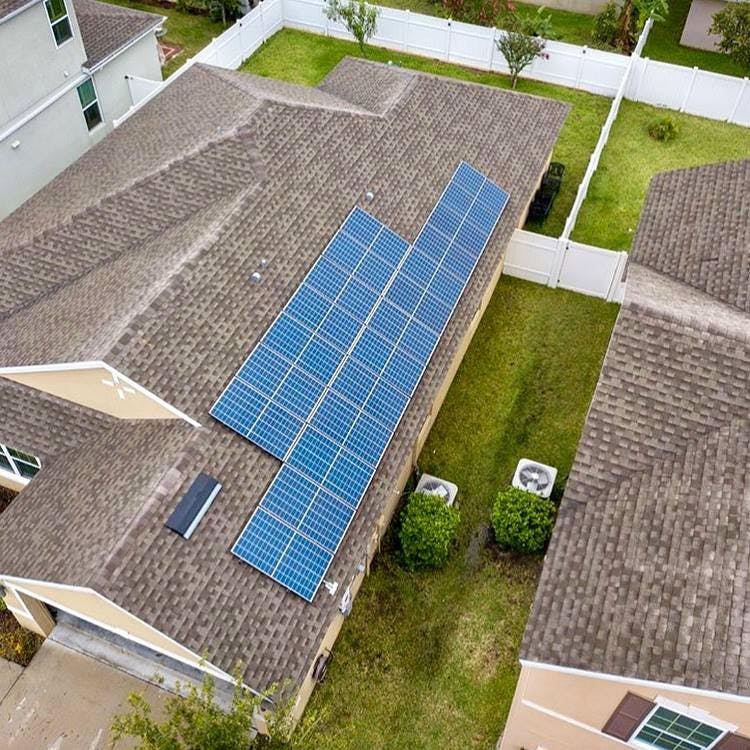 Sunrun
240 Kent Ave. Unit B9, Brooklyn, NY 11249
Sunrun is a multi-state trusted solar installer. It's a familiar name in the industry, extending its services from Arizona to Wisconsin. As one of its service areas, New York has experienced Sunrun's sustainability solutions. Together with a goal-oriented team, co-founder Lynn Jurich has pioneered numerous solar installations in the area.  
As a leading solar company in the U.S., Sunrun has served over 200,000 clients who now enjoy the benefits of using solar energy. Sunrun knows that using solar energy can give homeowners a cleaner, cheaper way of powering their homes and wants to bring those benefits to as many residences as possible.
Sunrun's work and its team were recently featured in Clean Technica, Globe News Wire, PV Magazine, and Solar Tribune. The firm was also named one of Solar Tribune's Best Solar Companies in New York City in 2019.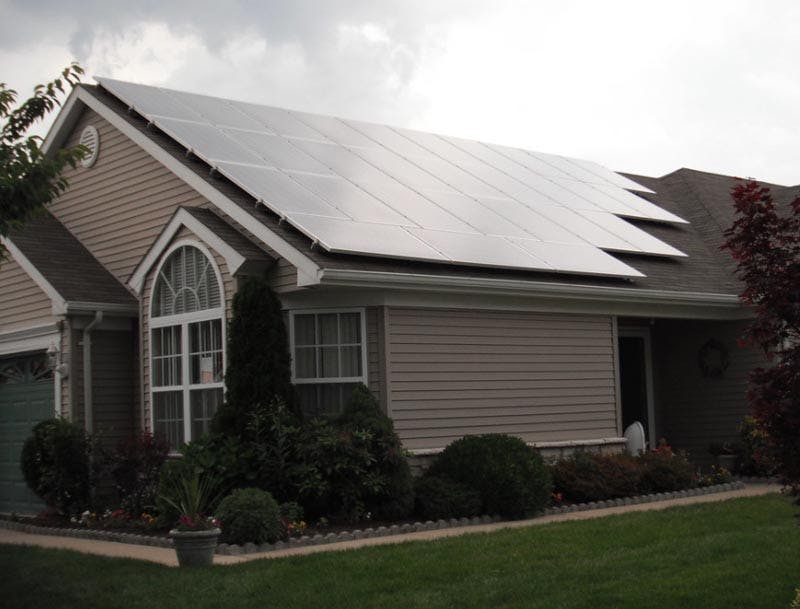 Trinity Solar
2180 5th Ave. Suite #1, Ronkonkoma, NY 11779
Trinity Solar is a family-owned and operated firm in New York, and it has been one of the state's trusted solar installers for over 20 years. In 2016, it was named one of NJBIZ's Fastest Growing Companies. Its team of North American Board of Certified Energy Practitioners (NABCEP) Certified Solar PV Installers provides clients with the best service.  
Solar panels installed by the company have helped more than 35,000 clients save more than $18 million. As a result, Trinity has established itself as one of the leading installers in the Northeast. Its service area includes four states, from Massachusetts to Maryland. The firm serves five other states, including Maryland, Pennsylvania, New Jersey, Massachusetts, and Connecticut.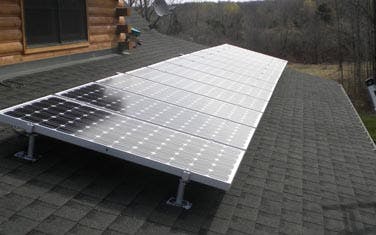 YSG Solar
79 Madison Ave. 8th Flr., New York, NY 10016
In 2010, David Magid founded YSG Solar to provide New York with a trusted local installer. This same principle is what keeps the firm grounded in its commitment to installing premium panels and serving the majority of New York. In addition to helping New York go green, YSG extends its service to parts of California.
Its recent recognitions include the 2019 Solar Reviews Pre-Screened Solar Pro and 2019 Top 100 Installers. The firm's affiliations with NYSEIA, NABCEP, and LISEIA means that the firm upholds a certain work quality in every installation.
YSG Solar offers both residential and commercial solar installations. It specializes in ground- and roof-mounted solar panels. The team ensures that the location and placement of these are optimized to receive as much solar energy as possible. For more information about YSG Solar, you can visit their website at http://ysgsolar.com/.