In the past few years, solar power has quietly become one of the most popular sources of energy. Thanks to its abundance, solar provides energy to thousands of homes in Washington DC. The increasing demand for solar energy has, in turn, produced a demand for experienced, knowledgeable solar installers capable of handling planning, installation, maintenance, as well as permit-processing. DC residents considering the switch to solar will find multiple contractors that can provide proper installation services with competitive pricing. These contractors ensure that new solar facilities are installed properly. Our team selected these DC contractors based on a number of criteria including awards, press features, customer feedback, and overall work history. The result is this list of the best of the best in our nation's capital.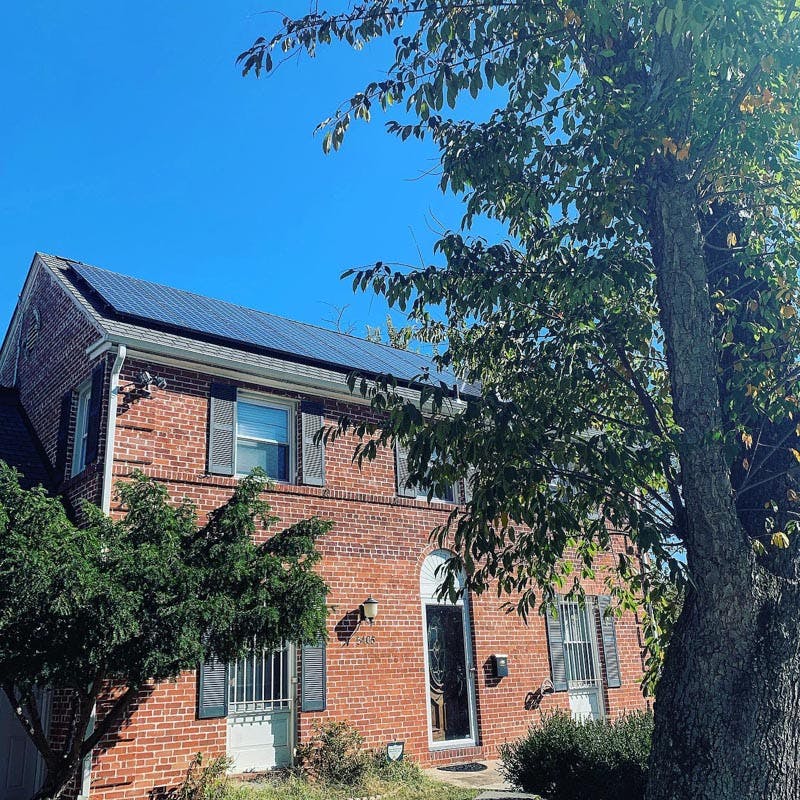 City Renewables
641 S St., NW Washington, DC 20001
Driven with the understanding of DC's need for alternative sources of energy, City Renewables commits to local homeowners to maximize financial and environmental benefits from existing solar incentive programs. City Renewables match the easy conversation with attractive packages such as a $1000 coupon, a free swag kit, and a basket of luxury champagne.
City Renewables is founded by Benjamin Colbert, an alumnus of the American University Justice, Law, and Society Masters program. Colbert has over nine years of industry experience and is praised by previous customers for making solar energy easy to understand and engaging to homeowners unfamiliar to solar technology. His impressive career includes various positions in government agencies and a previous role in Tesla as an Energy Advisor, where he advised thousands of District of Columbia, Maryland, and Virginia (DMV) residents, organizations, and business owners on environmental and financial benefits of solar energy and sustainability.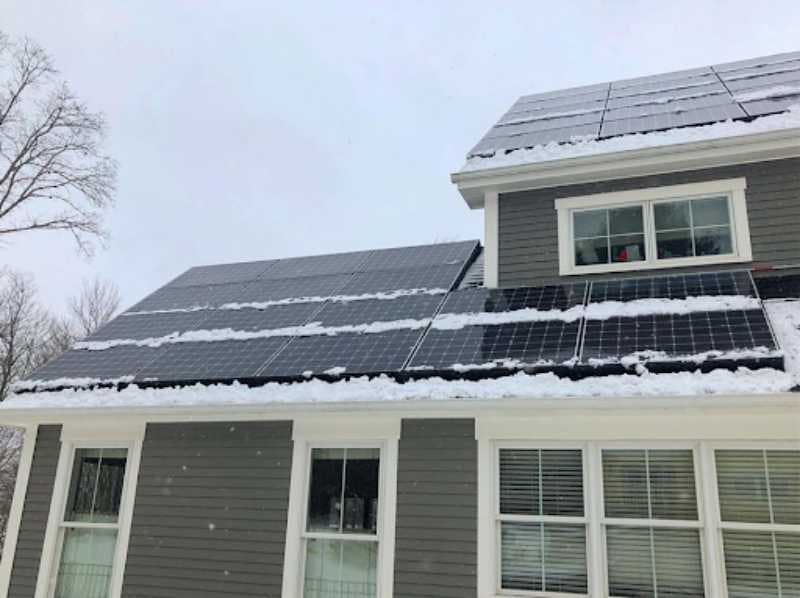 District Energy
Metropolitan DC is the home of District Energy, a solar provider for residences, enterprises, and institutions. The firm is founded by Boston University alumnus Tarek Azar in 2016 and has installed over 685 KiloWatts worth of solar technology distributed over 83 completed projects. In partnership with solar technology manufacturer Sunpower, District provides high-quality PV systems that are painstakingly installed by District's dedicated team. 
Beyond its exemplary services, District Energy leads a free solar initiative with a net-zero cost installation of a grid-connected system capable of reaching Renewable Portfolio Standard targets. This initiative demonstrates the firm's work ethic, professionalism, and involvement in the community: all aspects that previous clients have raved about when reviewing the firm.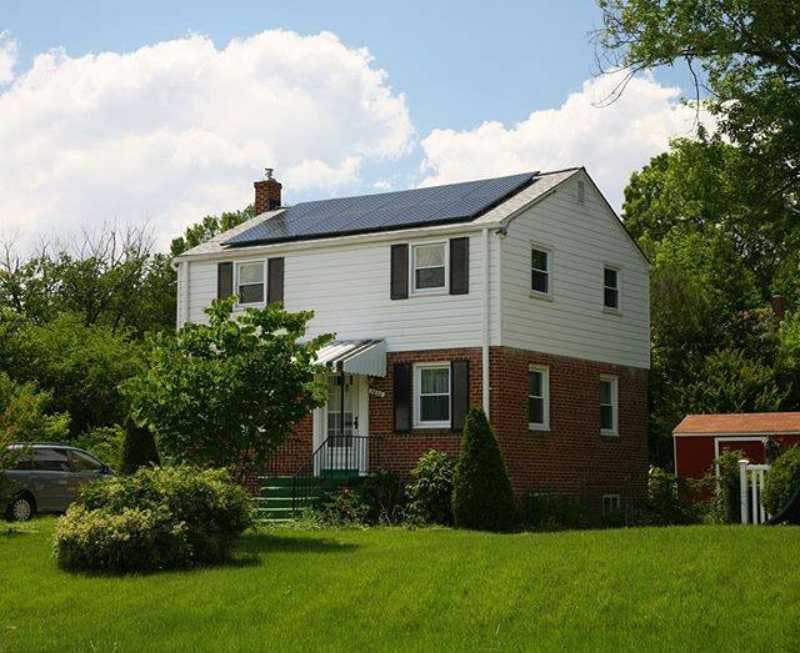 Edge Energy
6854 Distribution Dr., Beltsville, MD 20705
Energy Star Contractor of the Year 2019 Edge Energy is a flexible contractor that performs home upgrades and solar installations across DC. Hire Edge and you've hired a well-structured team that features a highly-professional, organized business model. The firm is more than capable of handling auditing, efficiency reports, discounts, and rebates. Edge has attracted customers through generous discounts and rebates. And it turns those new customers into a loyal following thanks to reasonable pricing and dependability. Previous customers loved these incentives as well as the firm's work quality. Edge Energy has a versatile portfolio that ranges from solar application installations to off-grid systems and solar monitoring, displaying its expertise in the solar installation business.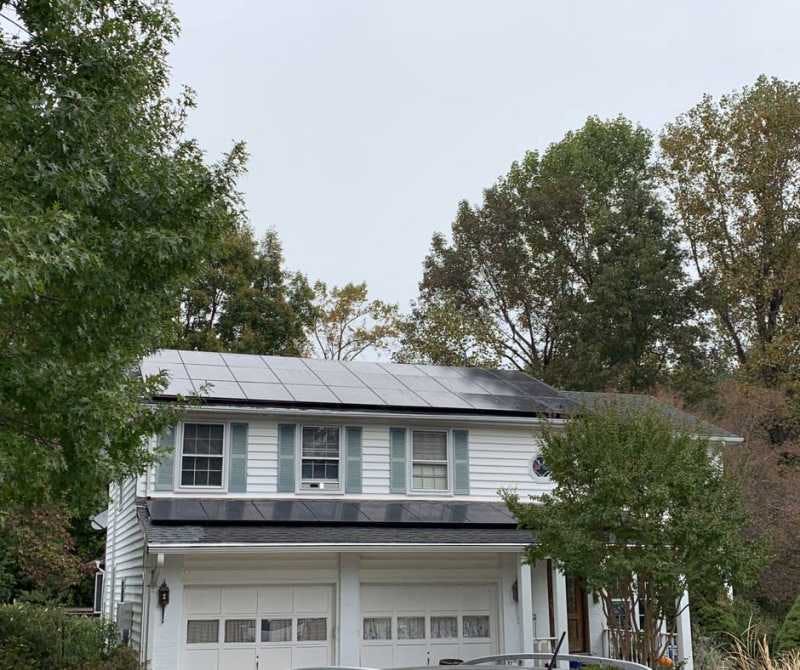 Ipsun Solar
1826 Jefferson Pl NW, Washington, DC 20036
Herve Billiet and Joe Marhamati are two of the most trusted leaders and professionals in the energy industry today: the two have contributed significantly to the industry. Billiet designed his first solar car when he was only 21 years old, and he designed his first residential solar system in 2009. After working for various companies, he was hired by the US Department of Energy as a strategic consultant. He met, then partnered with the Obama Administration's Capital Solar Challenge and the President's Performance Contracting Challenge leader Joe Marhamati to form Ipsun Solar. 
Ipsun Solar's team is comprised of industry leaders in engineering, design, and business development. Ipsun's all-star team serves the DC Metro Area, Virginia, and Maryland with a carefully-considered process that encapsulates the entire scope of solar installation activities. The firm has earned a number of awards, including Solar Power World's Top Solar Contractors of 2019.  They've even provided interviews for the international press, including the China Global Television Network (CGTN).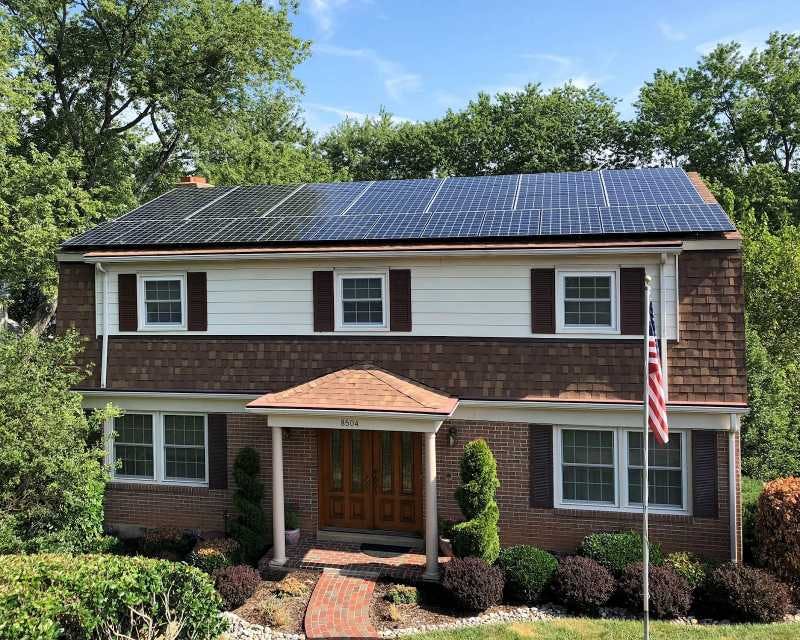 Nova Solar
3305 Dye Dr., Falls Church, VA 22042
15 years of industry experience serves as the cornerstone of Nova Solar's operations. Nova has operations throughout DC, Maryland, and Virginia. Covering all points of the solar installation process, Nova conducts solar installations from consultation to the installation proper at an accessible price point. Previous customers repeatedly mention the value for their money these installations provided. 
Barklie Estes and his team of solar installers serve the Delmarva Peninsula. Estes is an expert in, and an advocate for, solar energy and its benefits. His love for technology has led to the completion of multiple residential, commercial, and institutional solar projects. For more information about Nova Solar, you can visit their website here: https://novasolarinc.com/.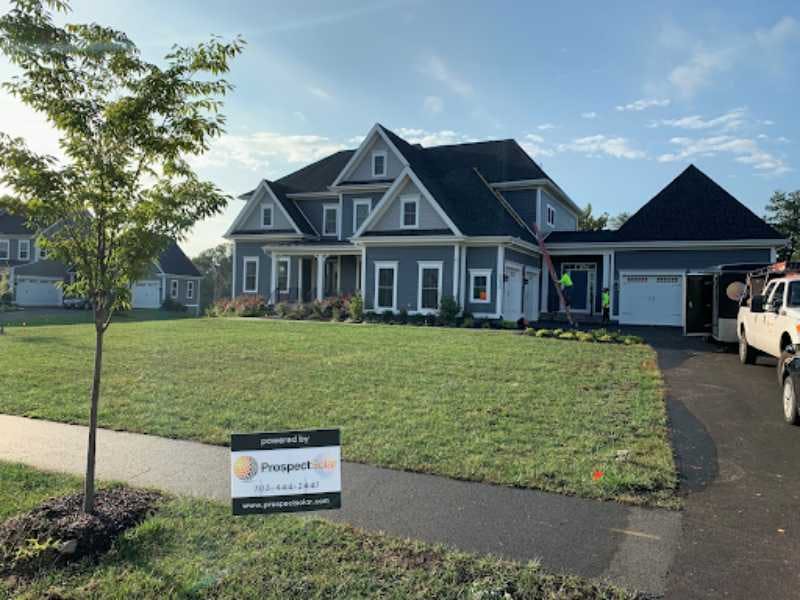 Prospect Solar
22570 Markey Ct., Suite #102, Sterling, VA 20166
Since 2010, Prospect Solar has been serving Virginia, DC, and Maryland through its offices in Loudoun County. Prospect gained prominence through its adherence to industry standards, as you can see in the firm's memberships in organizations like MDV-SEIA, the Loudoun County Chamber of Commerce, and ABC Virginia. The firm has built strong ties with solar manufacturer Sunpower and local interest groups to create a customer base from residences, enterprises, agricultural groups, and all sorts of institutions. 
Prospect's home installations receive high praise from previous customers. Reviewers cite Prospect Solar's commitment to the project and the consistent quality of their work.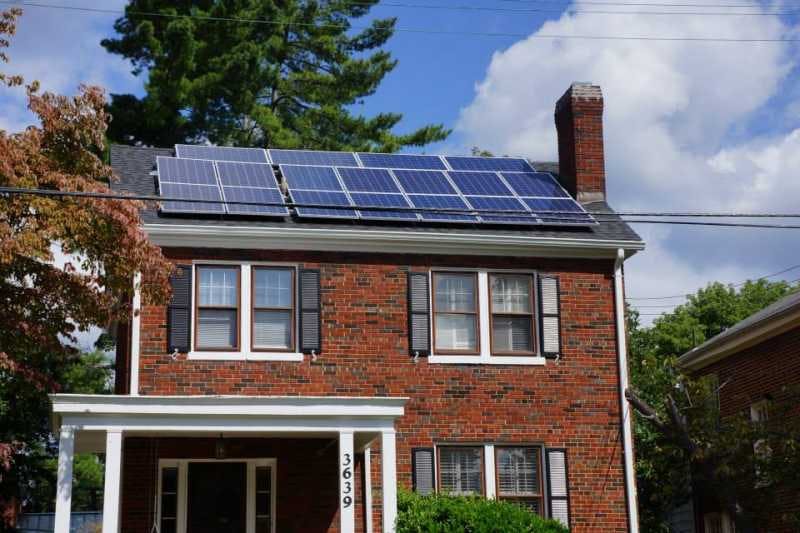 Solar Solution
4700 14th St., NW Washington, DC 20011
Solar Solution is one of the largest, most prominent solar installers in DC. In its more than eleven years of operations, Solar Solution has installed over 3,200 systems generating 23 megawatts of energy. Beyond the numbers, Solar Solution has also been recognized through the 2014 Mayor's Sustainability Award, and the firm is also accredited by NABCEP and the Department of Energy. 
This DC solar installer is owned by JD Elkurd, a John Hopkins University Global security studies - energy and environmental security Masters alumnus. Elkurd has a keen understanding of the need for a clean, sustainable alternative to fossil fuel. With that mission as a guiding principle, Solar Solutions has created a straightforward approach to solar installations. The company's award-winning services cover all of DC, servicing DC homes, businesses, and institutions.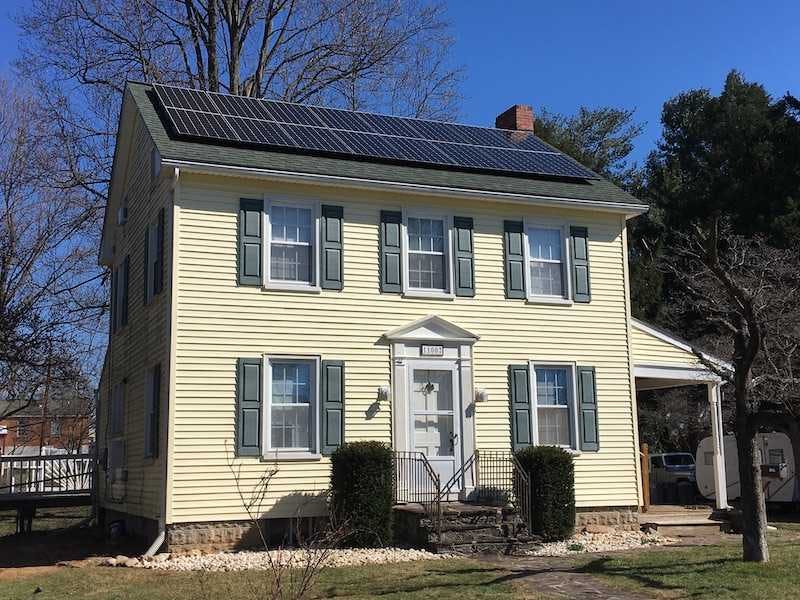 Soleil Inc.
9300 Annapolis Rd., 203, Lanham, MD 20706
Adam Szczur and Terry Salmon conceived of this firm a full-service solar installer: Soleil provides consulting, project management, solar installation, energy analytics, solar technology maintenance, and support. The duo advances its business through the principles of providing quality, cost-effective systems that require minimum maintenance. Soleil is in the business to provide good deals to the DC and Maryland areas. Szczur and Salmon employ solar energy consultants that oversee all of the company's residential and commercial projects. Residences like the Smith residence, pictured below, save as much as $1,400 with their 9 kW Trina 300w modules.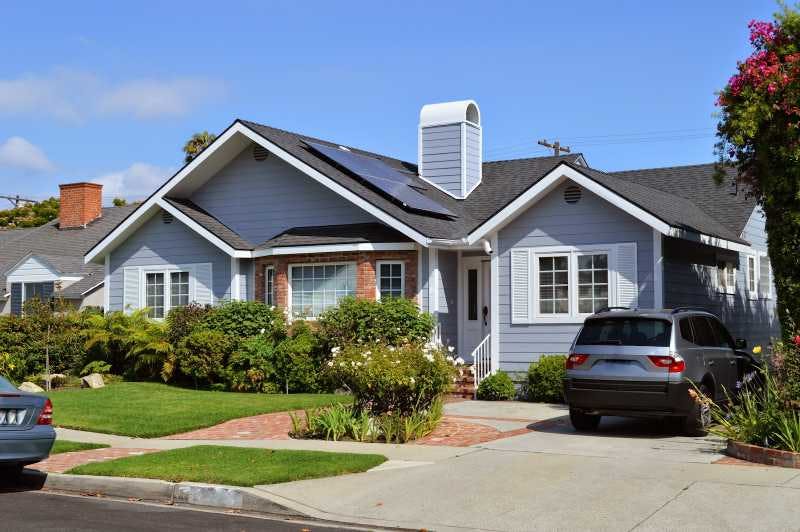 Solenergi
7138 Little River Tpk #2200 Annandale, Virginia 22003
Solenergi is a locally owned and operated professional residential and commercial solar installer that provides the full range of solar contracting services as well as a robust menu of financing options. Solenergi enjoys working alongside the members of the community and are involved with local non-profits and solar initiatives with a goal of helping advance renewable energy and making the world a cleaner and more habitable place for future generations.  Founded  in 2015, Solenergi quickly emerged as a popular option for DC, Maryland, and Virginia residents looking for solar installation services with flexible financing options. 
Solenergi installs PV systems and other solar technology systems with client satisfaction as the first priority.Client satisfaction is what separates Solenergi from other solar providers, and they believe that developing and maintaining a rapport with their client base is the lifeblood of their business. Solenergi strives to make sure every transaction is memorable and fulfilling.That mindset has paid off: customers love Solenergi's customer care, often citing how the firm went the extra mile to provide the best possible service with no added out-of-pocket costs.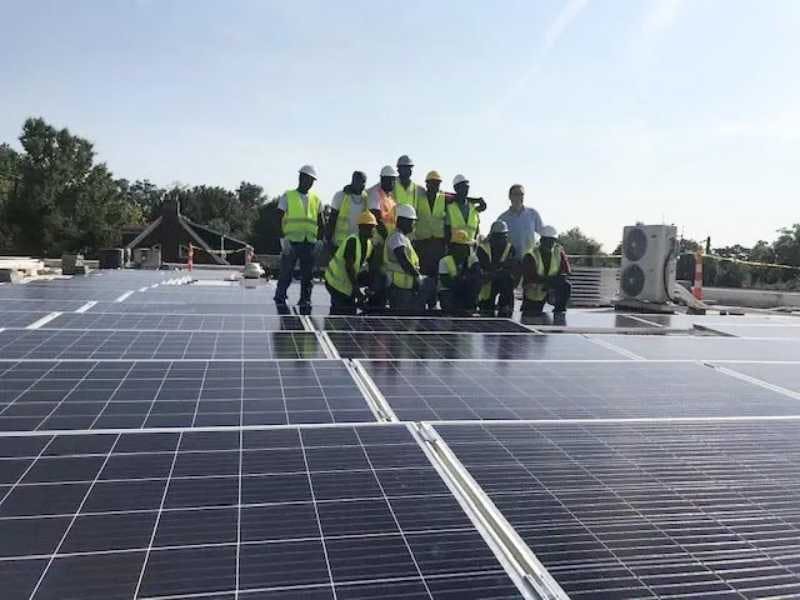 WDC Solar
1105 W St., SE Washington DC 20020
Established with low-income communities in mind, WDC Solar carries solar Engineering, Construction, and Procurement all over the District of Columbia. WDC provides low-cost solar technology to residences, small businesses, and non-profit organizations. Those installations are executed flawlessly by a team of local residents that founder Mark Davis trained. Davis, an advocate of federal investments in job training programs, generated over a hundred jobs with liveable wages for local residents. Enlisting WDC means supporting a humane and competent solar installer that seeks to improve the quality of life in low-income DC communities. 
In keeping with this community ethic, WDC's flagship program "Solar For All" generously offers solar technology for free to low-income DC residences through services provided by Mark Davis's team and funding provided by the District of Columbia's Department of Energy and Environment.